*We were provided with this product in exchange for an honest review. All opinions are true.
If you're looking for a tablet that will entertain your daughter, age-appropriate, educational, and filled with fun activities- the American Girl tablet powered by nabi may be just the thing for your little girl.
The 7-inch Android tablet (with a 1024×600 display) is loaded with videos, games, and more.
We love the American Girl brand and what it stands for so when we learned about the new tablet, we were very excited to try it out.
My daughter is 10 and most kids her age are tired of the toy tablets on the market. This is no toy, it's an actual tablet powered by android. It runs on the latest Android OS for a fast and seamless experience and comes with Google Play. It's also affordable at under $100.
More reading: Top STEM & Tech Toys of 2016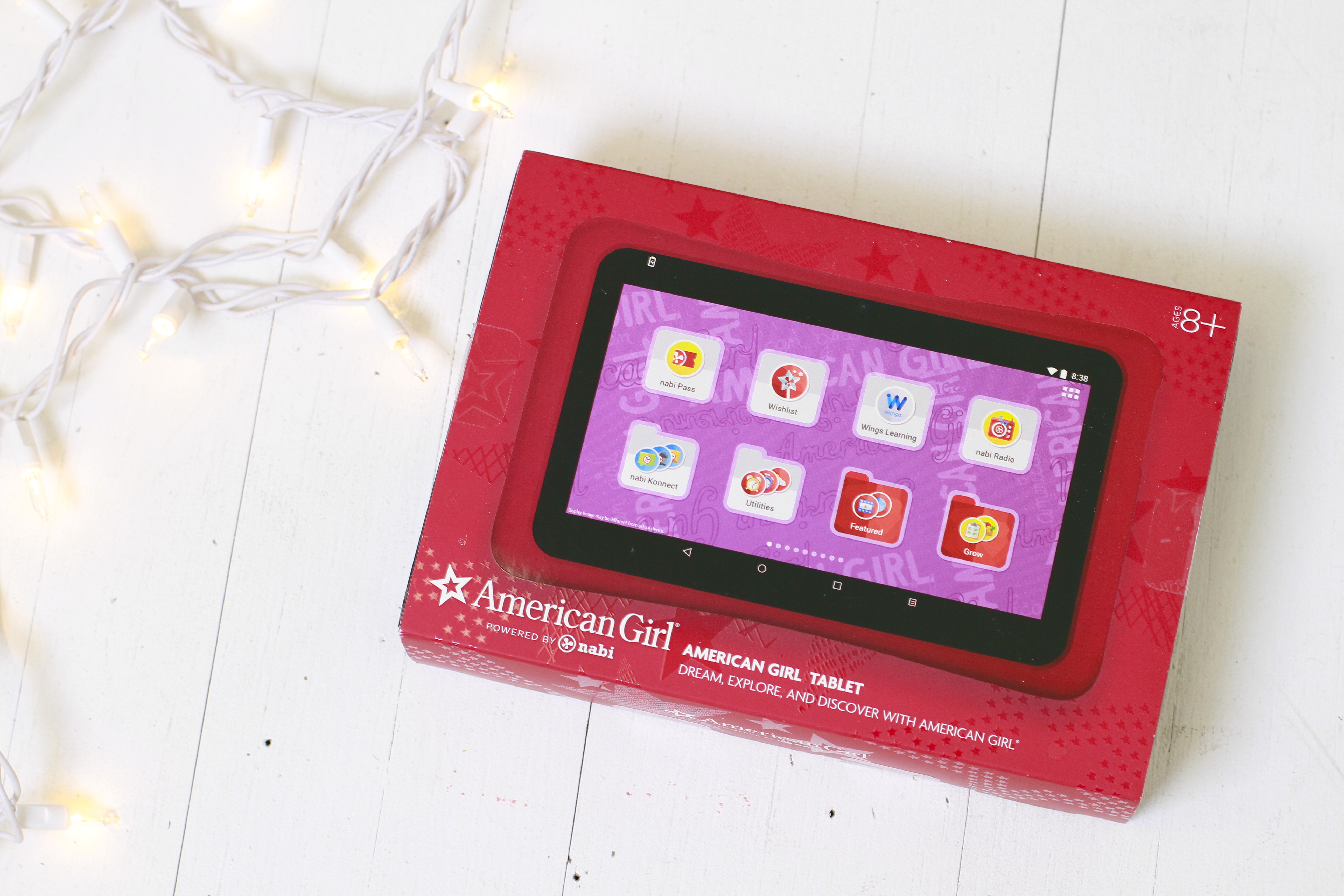 What I really like about the nabi is that it is kid-focused.
This gives parents peace of mind because, unlike a regular tablet, this one does not contain inappropriate content. There is a kid-safe mobile app store, Wings® Learning System, a suite of parental controls, animated Time Controls, and more with nabi's Blue Morpho OS. Back to the parental and time controls- this means you, the parent gets the power to set times for your child to use the nabi. That's a pretty awesome feature to have if you ask me.
After my daughter spent time on the nabi and got the hang of it, she showed me all the cool things you can do on it. She especially loves the apps for writing and drawing. The nabi has a feature called Dream Pro Studio which she also enjoys. She is able to create short animated videos, publish her own storybooks, and draw.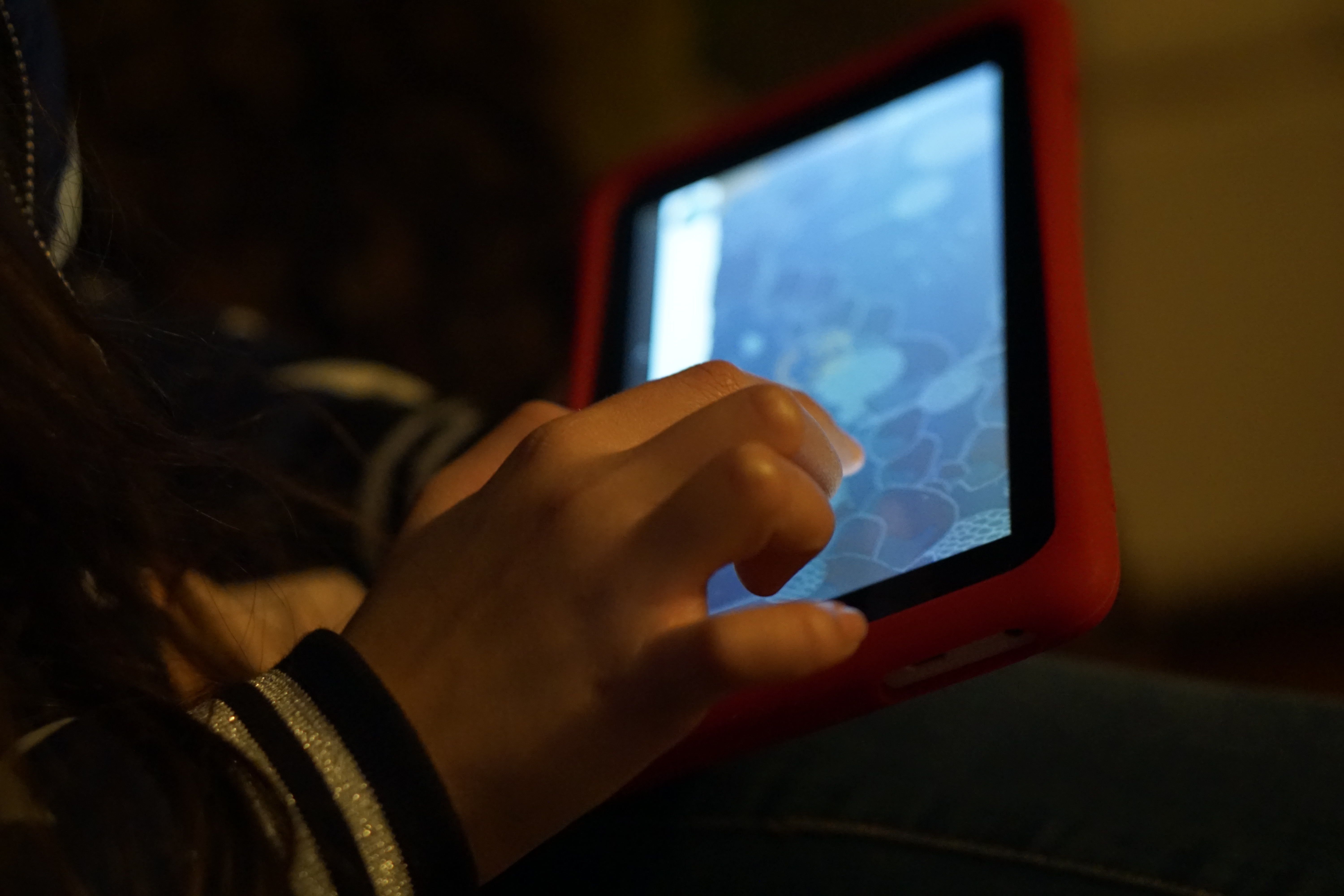 Another one of her favorite features is all of the American Girl videos.
This little girl is quite a crafty chick and she went bananas over all the DIY and crafting videos from American Girl. She also loves the AG Life videos which are a series of short episodes featuring tween girls. They do all sorts of fun things like baking, crafts, interviews, and more. The nabi has over 70 videos and games featuring American Girl.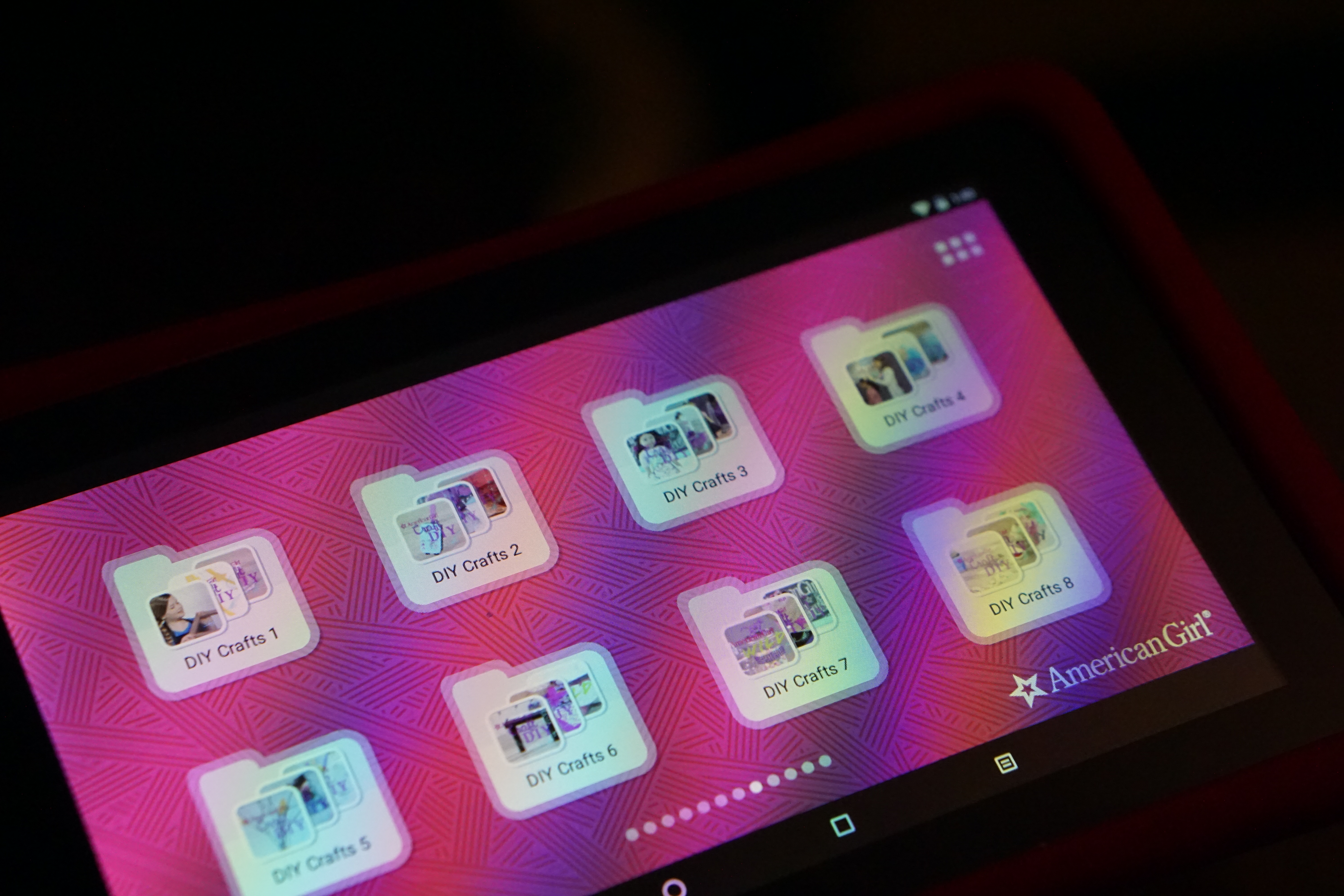 The nabi also comes with an iHeart Radio Family app.
This app has kid-friendly, clean music. Give your kid some headphones and let them listen to some good tunes.
Or have her practice some math, science, and social studies. My daughter is in fifth grade, so having an app to put her studies into practice is pretty awesome. The apps are fun, too. This makes for a great tablet to take on vacation and family trips- or even toss it in your bag and take it out at the dr. office, for example.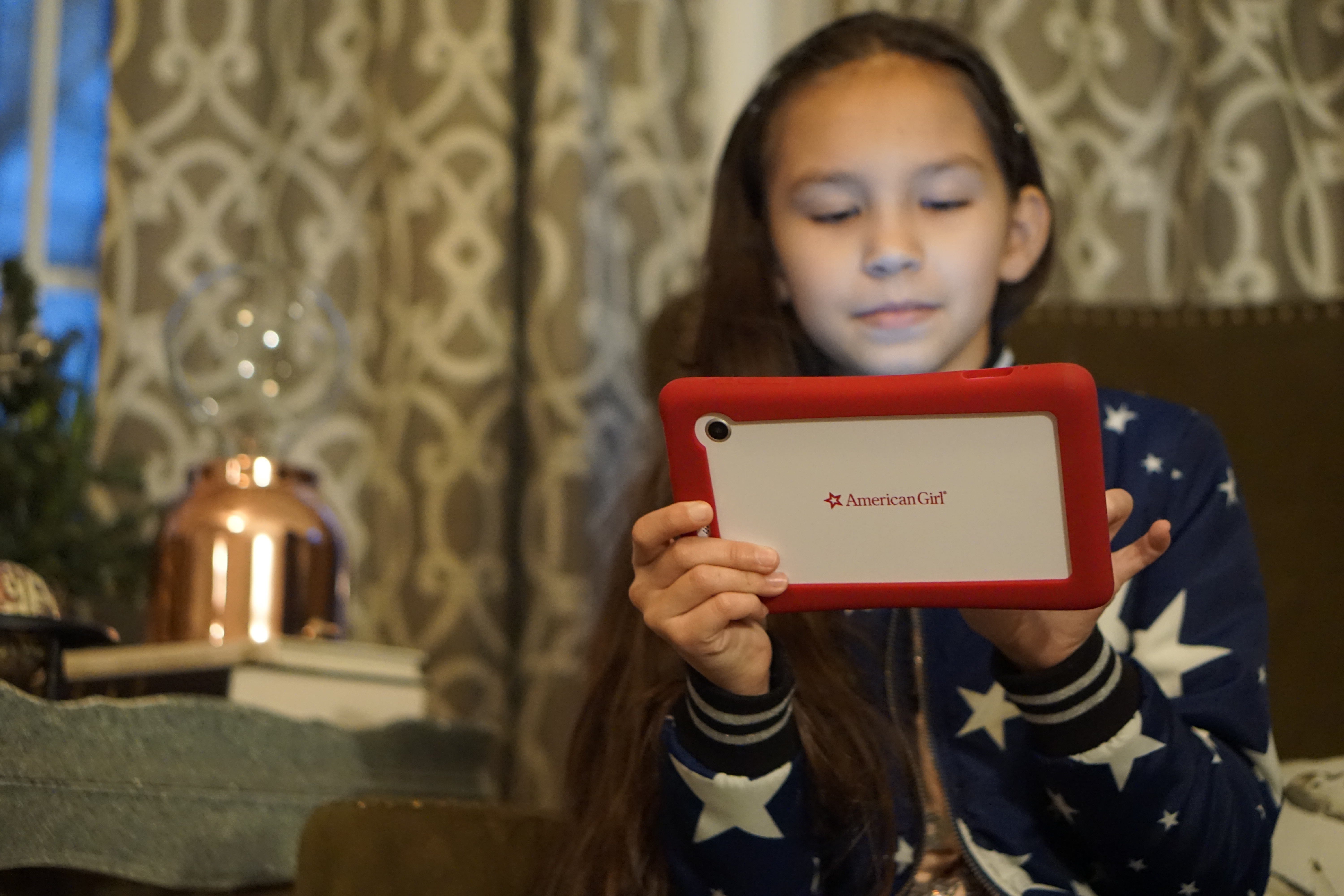 Here are the tech specs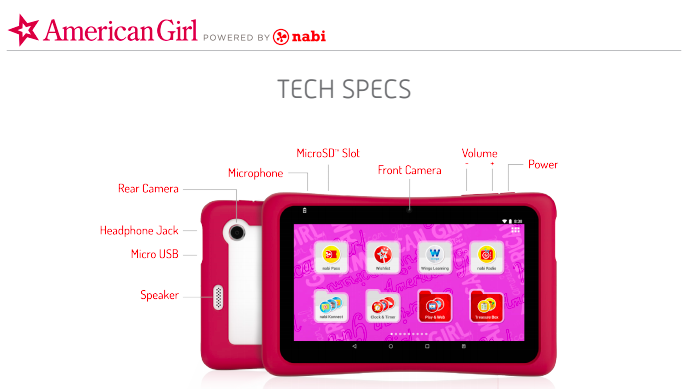 OS • Android 6.0 Marshmallow • Blue MorphoTM OS Overlay
Display • 7-inch Capacitive Multi-Touch Display • 1024 x 600 Resolution
Processor • Quad-core
Memory • 1GB RAM
Storage • 16GB (Expandable to 32GB via MicroSD)
Camera • 0.3MP / 480p Front • 2MP / 720p Rear
Battery • 2500 mAh Lithium-ion
Input / Output • Micro USB • MicroSD Card Slot • 3.5mm standard audio jack
Network • Wi-Fi 802.11 b/g/n • Bluetooth 4.0
Audio and Video Format • Audio: MP3, AAC, WMA • Video: MPEG-4, H.263, H.264, WMV
Size and Weight • Width: 7.6 Inches (193.2 mm) • Height: 4.5 Inches (115 mm) • Depth: 0.38 Inch (9.78 mm) • Weight: 0.85 lb (0.35 kg) (Size & Weight does not include Bumper Case)
I would definitely recommend the American Girl tablet powered by nabi to parents of girls ages 8+.
It's truly a wonderful gadget for tween girls that provide, education, entertainment, and more. It is affordable and small enough to pack in a purse or backpack for on-the-go moms and kids (or trips). Liana loves the nabi and is still exploring its many features. She gives it an A+ (for extra awesome).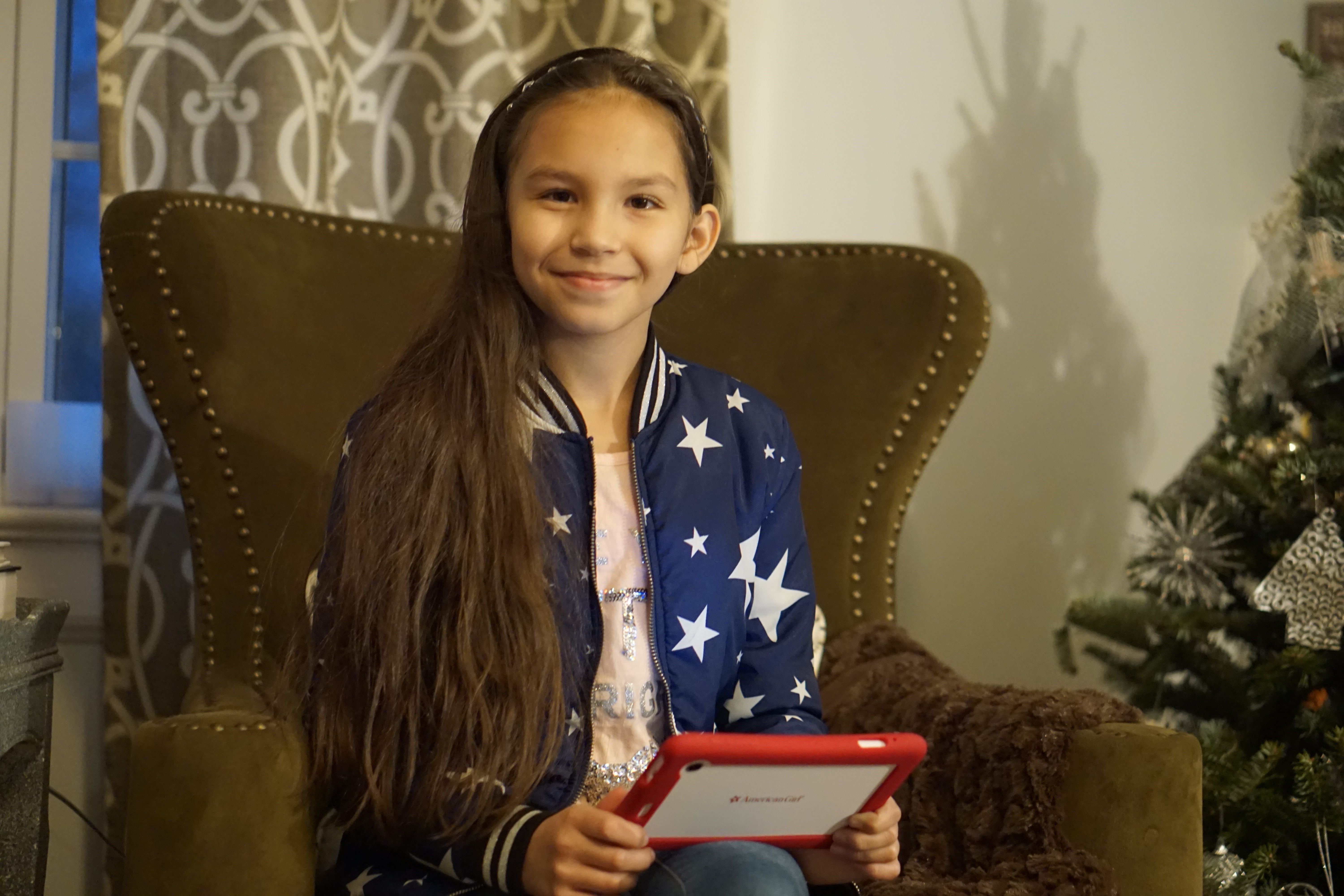 *the American Girl powered by nabi was given to us in exchange for an honest review. All opinions are honest. Please do not use our images without permission.