This weekend, we finally had some sun! For me that means, let's go outdoors to soak in some vitamin D… oh, and take some pictures for my blog.
During the winter, I love cozy sweaters- but cozy and still cute, I mean. A big trend that's crossed over to this year has been ruffles and bell sleeves. Both are just beautiful and add a romantic touch to any look. One of my recent purchases included a blush-ruffled sweater (and blush sunnies). Its thick material is warm and it goes great with jeans or a skirt during the winter. This little ruffled sweater in one of my favorite colors (blush) is just perfect.
I'm not a fan of the winter season and even if I was, hoodies and sweatpants are not my everyday attire.
If I'm lounging at home, sure. But outside the home, I've never been the type to run out in pj's or oversized sweats. Call me old-fashioned, I guess but I believe it's rude to go out that way in public. And you can find that written somewhere in those old etiquette books (lol).
There's really no excuse to not brush your hair and get decent to step outside the house.
My main piece of advice on how to avoid this would be this: don't own frumpy clothes! Think about it. If you had no old sweats or hoodies to grab and throw on, you wouldn't have a choice but to go for something else, right? I'm not saying I'm against athleisure, of course. I love a good pair of leggings and a pullover. But form-fitting, flattering, and with style.
Looking put together shouldn't be difficult. Ever.
This look is very easy to put together. It's basically a sweater, jeans, and boots. Add the right simple accessories like sunglasses, light jewelry, and a clutch bag and you're ready for brunch, a date, or pretty much any occasion.
More reading: Sears Grand Re-opening + Fashion Finds & Giveaways!!!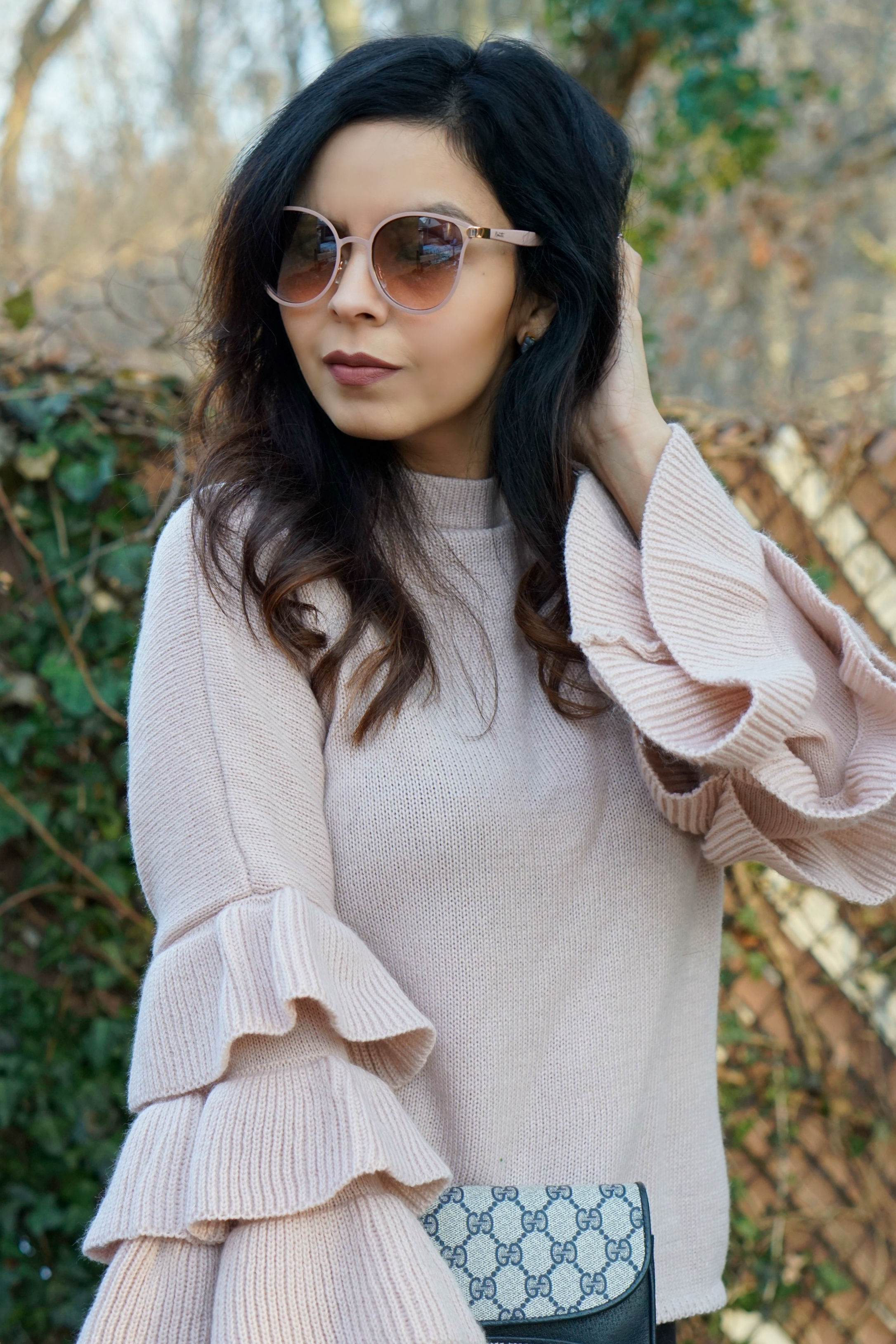 Outfit details
Sunnies: Nanette Lepore similar
Earrings: Luna Norte
Sweater: SheIn
Clutch: vintage Gucci
Jeans/Ring: H&M
Boots: Mandee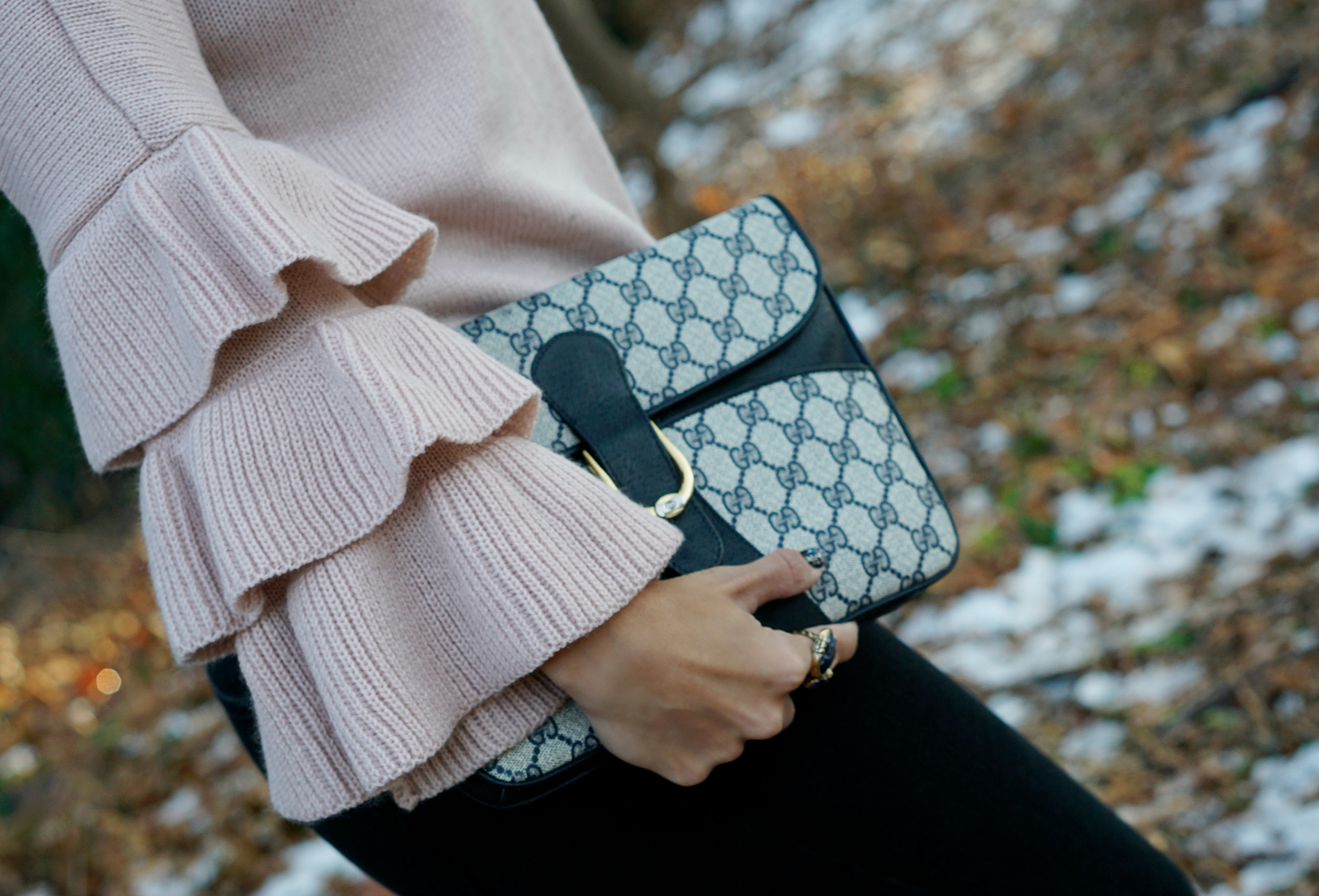 "Blushing is the color of virtue." ~Diogenes of Sinope