Now more than ever, women are showing more strength than ever as we've had to navigate through these challenging times. And Ford has not only taken notice but is celebrating women along with American ballet dancer Misty Copeland, professional basketball player Gabby Williams, and influencer Ayana Lage with their social media campaign, #ShowSomeMuscle.
More Reading: Who Runs the Automotive World? Girls!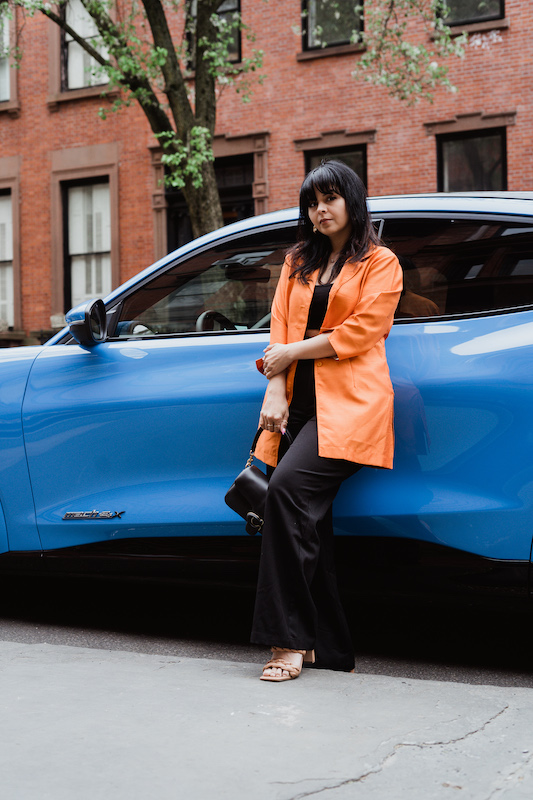 So what's the #ShowSomeMuscle campaign?
It's a social media challenge featuring strong women and the Mach-E. Ford is inviting women to share their stories by providing a platform to celebrate women. Women from all walks of life who showing are strength by flexing their resilience, power, empathy, innovation, creativity, and compassion.
American ballet dancer, Misty Copeland helped kick off the campaign by sharing her story.
"After 20 years of performing, the loss of live shows and the purpose that gave me has taken its toll," said Copeland. "But I have been inspired by and have witnessed real courage and resilience, and seen strength in vulnerability as we remain hopeful of an end to the pandemic. That's why I'm honored to be among the first voices to share my story in the Mustang Mach-E #ShowSomeMuscle challenge and to celebrate the women who continue to inspire me."
Check out my friends Dawn's full review on the Mach-E.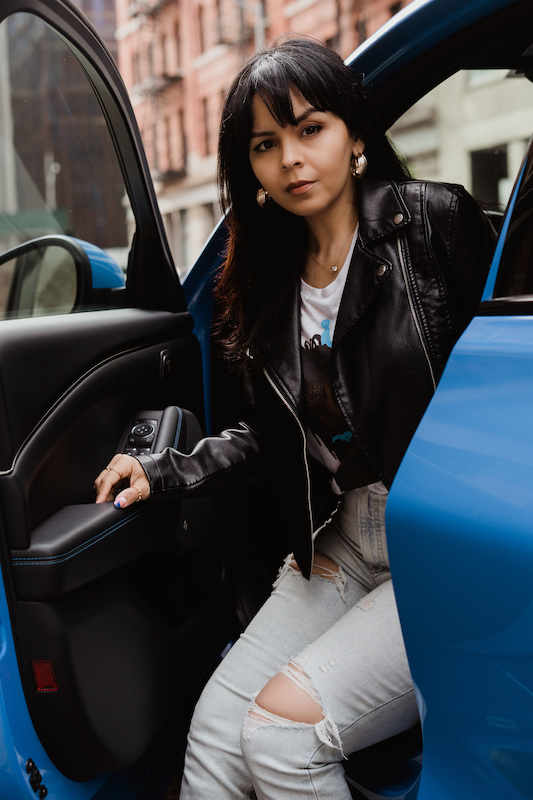 Using art as symbolism
Ford also partnered with Detroit-bred fine artist and muralist, Sydney James to create a custom limited-edition #ShowSomeMuscle Tee. It's a fun but fierce design. And pairs perfectly with the Ford Mach-E.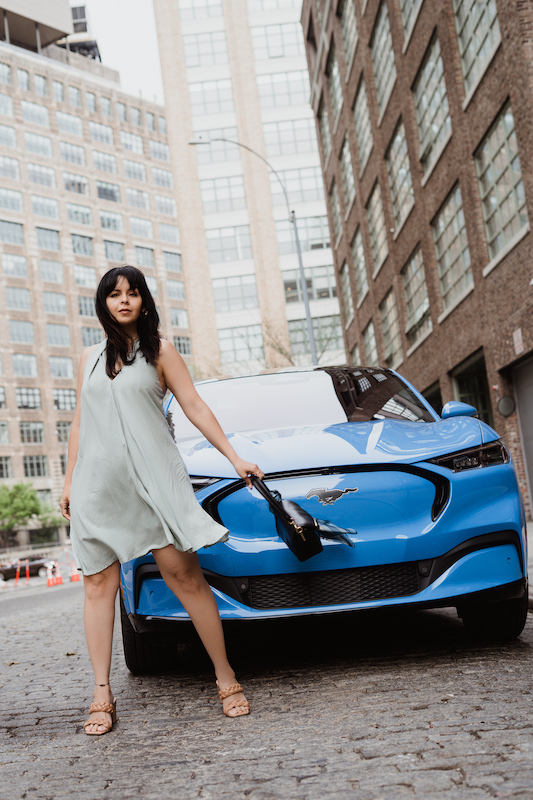 Ford Mustang Mach-E is all-electric and shows its own muscle
"With Mustang Mach-E, Ford is redefining the conventional idea of a muscle car," said Emma Bergg, Ford global electric vehicle communications manager. "Through this challenge, we're highlighting that muscle is not only physical form and brute strength – it encompasses innovation, empathy, creativity, compassion, and resilience."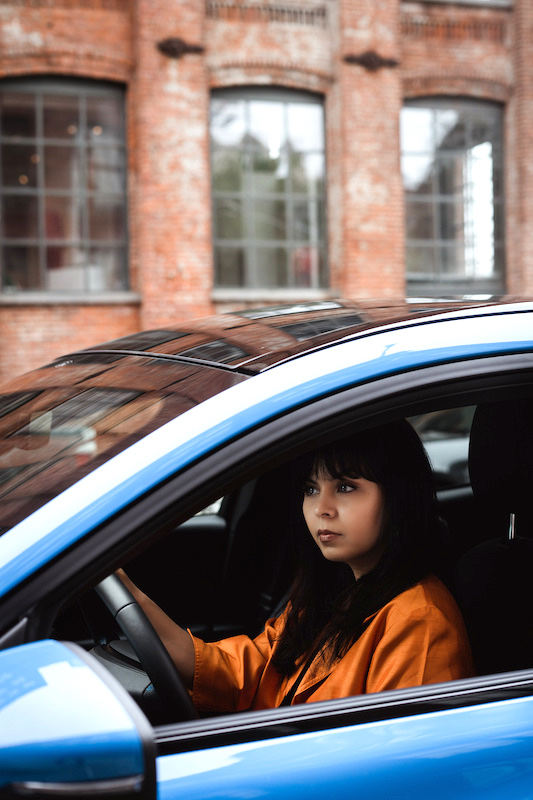 My muscle story
When the pandemic hit, my anxiety increased. I was fearful of the outside air. But as a mother, I understood the need to remain strong for my daughter. Moreover, the pandemic severely impacted my business, resulting in canceled gigs and minimal work opportunities. Nevertheless, I resolved to persevere for the sake of myself, my family, and my followers. Utilizing my creative abilities, I engaged in artistic photography and invited other influencers to collaborate with me (virtually). I prepared various homemade meals, played games, and watched movies with my daughter. I refused to succumb to despair. I inscribed the phrase "Show up for yourself" on a notepad and adopted it as my daily mantra. Sometimes, all one must do is simply show up. This sums up how I chose to demonstrate resilience during these challenging times by utilizing the hashtag #showsomemuscle.
Share your own muscle story
Inspire and empower women by getting involved! Create a social media post on Instagram and use the hashtag #showsomemuscle.