What's more exciting than being in a room filled with fast cars? Meeting Formula D drivers, too! I was invited to attend an exclusive reveal party where Toyota debuted the latest vehicles from the brand's GAZOO Racing (GR) series – pure sports cars with the DNA of motorsports. Toyota's history in motorsports dates back over 60 years and the GR series embodies the brand's commitment to overcoming every limit to make 'ever-better' cars that push the limits and bring freedom, adventure, and the joy of driving to everyone. 
It was awesome to get to see and learn about Toyota's GR vehicles.
These GR series vehicles are race-car-inspired and ready to hit the streets. Everything from the design work to the engines, each car is truly impressive. And I haven't even tested them out yet but I'd sure love to.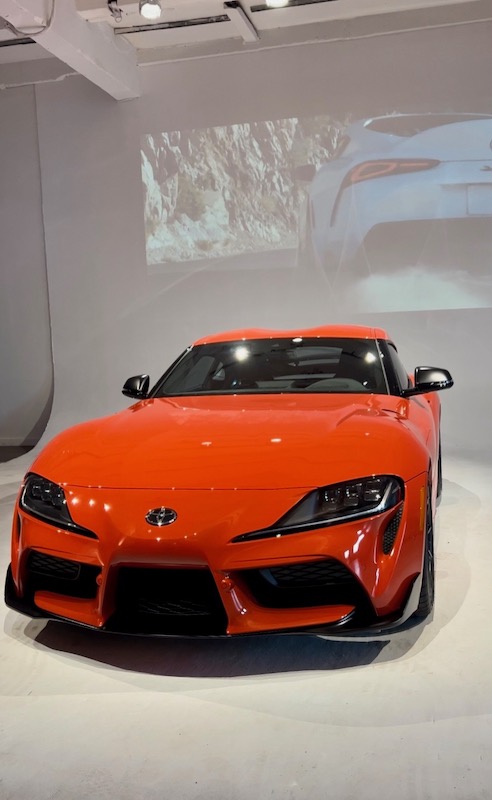 GR Supra
GR Supra's 45th Anniversary Edition is a stunner in the Mikan Blast exterior color. It reminds me of the retro color on Supras in the 90s. Matte-black 19-in. forged-aluminum wheels and a manually adjustable rear spoiler finish off the GT4-inspired look. And it has sport-tuned handling plus, a powerful engine. It's the return speed enthusiasts have been waiting for. 382 horsepower, 368 lb. ft. of torque.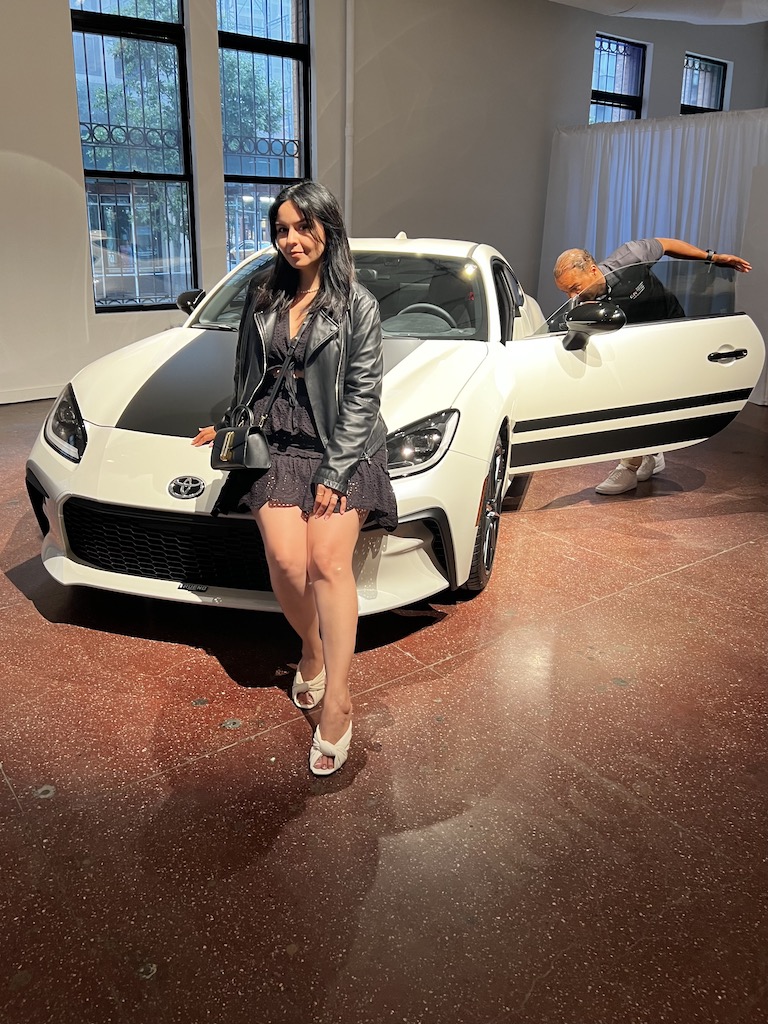 GR86
Fasten your seatbelt, the GR86 is ready to take you for a ride, going 0-60 in 6.1 seconds. The GR86  will impress you with its signature details. Comes in manual and automatic. 228 horsepower, 185 lb. ft. of torque.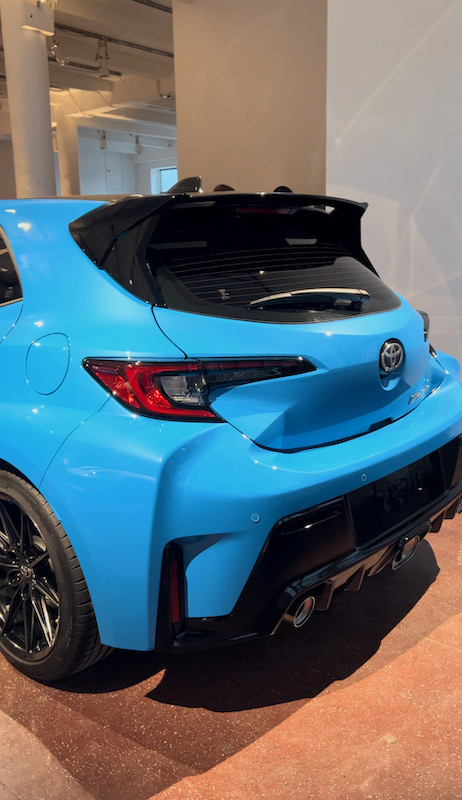 GR Corolla
This sporty car may be small but it's fierce and ready to rally. It's equipped with 300 horsepower, 273 lb. ft. of torque, and GR four AWD. This car is meant to be driven fast.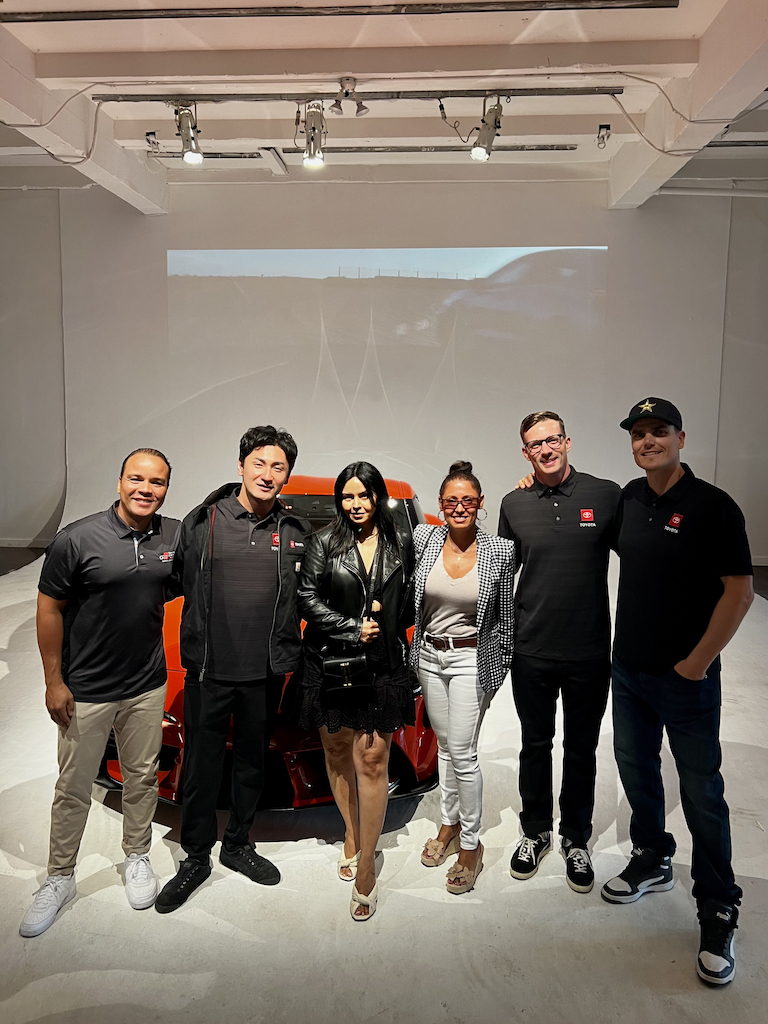 There were fast cars and fast drivers under one roof. 
I also had the opportunity to meet three-time Formula DRIFT champion Fredric Aasbø and highly acclaimed drivers Ryan Tuerck, Jhonnattan Castro, and Ken Gushi, who are all ranked in the world's top 15 Formula D pro drivers for the 2023 season.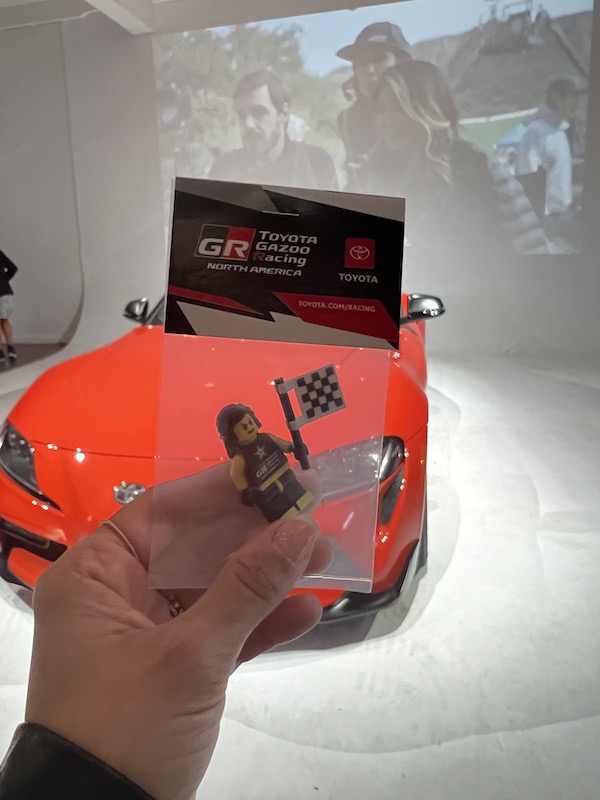 Guests also got to make their very own Lego racecar drivers. 
It was so much fun to make my own Lego racing lady. I went with a fierce expression, it just made sense for a racecar driver. 
Get ready for race-car-inspired designs and powerful engines that push the limits of performance. 
These bad boys will be available soon so be on the lookout.
Thank you, Toyota for the invite!