N
ot sure what to get her this Valentine's Day?
Gift
giving is always a challenge for most of us. Finding the perfect
gift
can be stressful. Wether you just started dating or have been in a serious relationship for some time, let's face it- us girls aren't easy. And February can be hard on our pockets, too. Only a little over a month after the holidays and bam! We get hit with another. Not to mention the outrageous price jumps on roses and dinners all because of the commercial crazed holiday. I personally believe love is something that should be expressed randomly and more often than once a year. I'd be quite offended to receive $200 roses on V-day instead of any other day. To me, the smaller things really do count.
Anywho, I've put together an inspiration board to help guide you in
your gift
giving journey. These are some general  
gift
ideas that are perfect for a tight budget, too. Yep!
Valentine's Day gifts
for her all under $100. You're welcome  😉
Chocolates- every girl loves chocolate and it's an easy no brainer.
Flowers- make sure you know her favorite ones.
Cute Baking stuff for the Betty Crocker in your life!
Cards- nothing says it better than a card full of mushy "I love you"s
A great romance flick- The Notebook is the mother of all romance films, you can't go wrong.
Decorative pillows- great gift for the girl who likes to decorate her home or office space.
Macaroons- ahh the trendiest treats on the market right now. If she loves sweets, she will adore these French pastries!
Coffee addict? A gift card in a lovely Starbucks mug will do. (If you just started dating this is ok alone, if not- better accompany it with something else..just warning you!)
Pink bubbly is always fun 🙂
What's better than Prada in a heart shaped box? I love the scent Candy by Prada. If she likes a different fragrance, that works, too.
Pretty little panties wrapped up in a heart- something everyone can use right?
Jewelry is always a lovely gesture. No need to break the bank, either. The ones featured above are well under $100.
Clothing- sweaters, tees, even pjs with a Valentine's theme make cute gifts.
I hope this inspiration board helps guide you in getting that perfect gift for your favorite gal. Try not to stress out and don't be afraid to ask a sales rep at the store for help. Just remember, it's about having fun and sharing a token of your love with someone special. It's always the thought that truly counts.
Happy Shopping! xo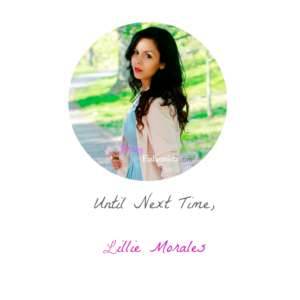 Photo courtesy of Digital Art
Shop Amazon Instant Video – Save on Romance Titles for Valentine's Day