If you're planning to give a gift soon but in the market for something special, I've got five great options for you. Monetary gifts are always best but add a customized trinket and it will always be remembered. A customized gift adds a special touch to your gift. Here are some of the best customized gifts for your next special occasion.
More reading: The Thank You Note: A Lost Art You Should Try
*Note: There are some affiliate links included in this post. All opinions are true and honest.
Customized ornaments for the new homeowners (or newly weds, new parents; etc)
If your recipient celebrates, Christmas, a personalized ornament makes a great gift. They will cherish it for years to come. These work great for new homeowners, newlyweds, new babies, pets and more.
View this post on Instagram
A candle featuring artwork for the art lover.
Anything that smells amazing will definitely impress. Add some artwork to it and you've got an aesthetically pleasing, fragrant piece of home decor. Artiscent candles not only smell good but are beautifully designed with art.
A customized wine glass for the friend that misses home.
One brand that comes in mind for this is Well Told. You can customize any type of drinkware from wine glasses to water bottles, blankets, hats and more. I recently received a stemless glass with the map of Puerto Rico and it is absolutely beautiful. Everytime I drink wine, I use it and it brings me joy to see the map of my heritage. This is an awesome gift for anyone missing home, who has fond memories of a certain place; etc.
Socks featuring furry friends for the office guy.
No one loves personalized gifts more than pet owners (or grandparents). Gift the guy (or gal) who dresses up for work a pair of socks featuring their fur babies. Not only will they wear them often but it will surely make them smile and probably cope being away from their pet while at the office.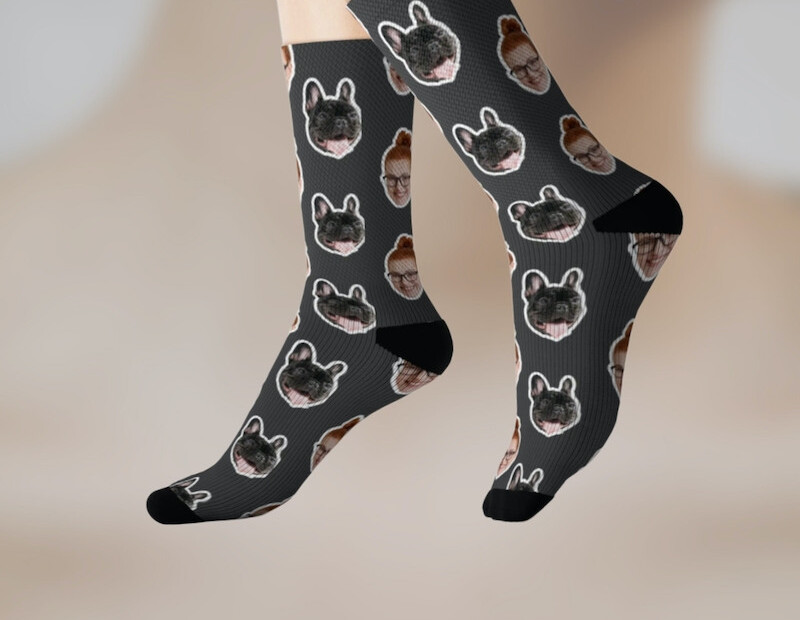 Personalized charcuterie boards for the hostess with the mostess.
We all know someone who love to entertain with cheese boards and killer snacks. A personalized charcuterie board is perfect for that person. Personalize a board with their last name, favorite sports team or cinematic franchise. They will surely put it to use.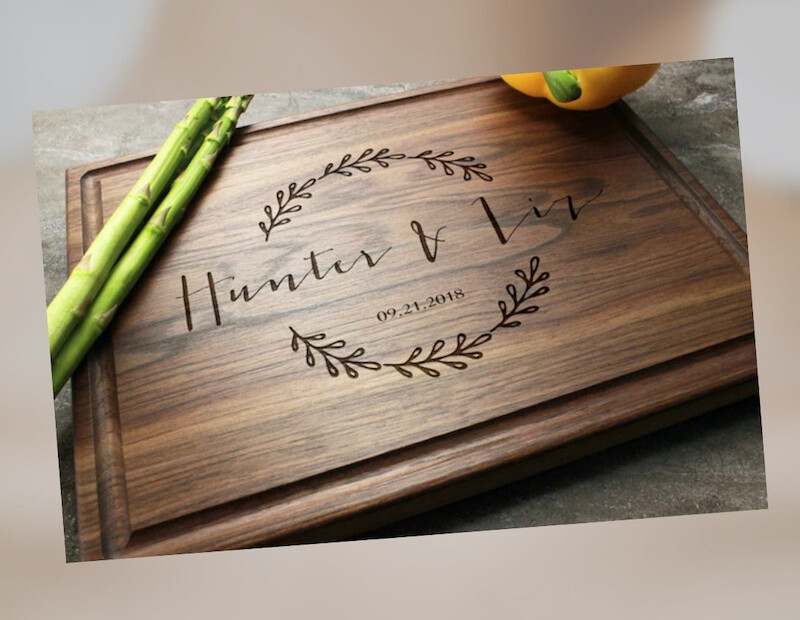 Gift giving is special no matter what.
These are simply ideas to help inspire you for any future gifts. It's always extra special when a person puts a little more thought into a gift. That's a gift from the heart. And those are truly the best gifts.