Who else is excited for the new Wonder Woman film? I know I sure am! And when I get excited about a movie lately, my DIY partner in crime (Lee of The LVR Shop) goes along with my madness! In celebration of the new movie, we decided to create a fun Wonder Woman themed bar cart and a kick ass cocktail to go with it.
More Reading: Vintage Bar Cart Gets a Make Over
How we set up a Wonder Woman themed bar cart
Let's get into the deets. To customize our cart, Lee created Wonder woman themed stickers and we added those onto the glasses, popcorn baggies and napkins. The baggies and napkins I picked up at Target for only $1 per pack. The movie launching after Memorial Day weekend made it easy to find paper goods that tie in nicely with the theme.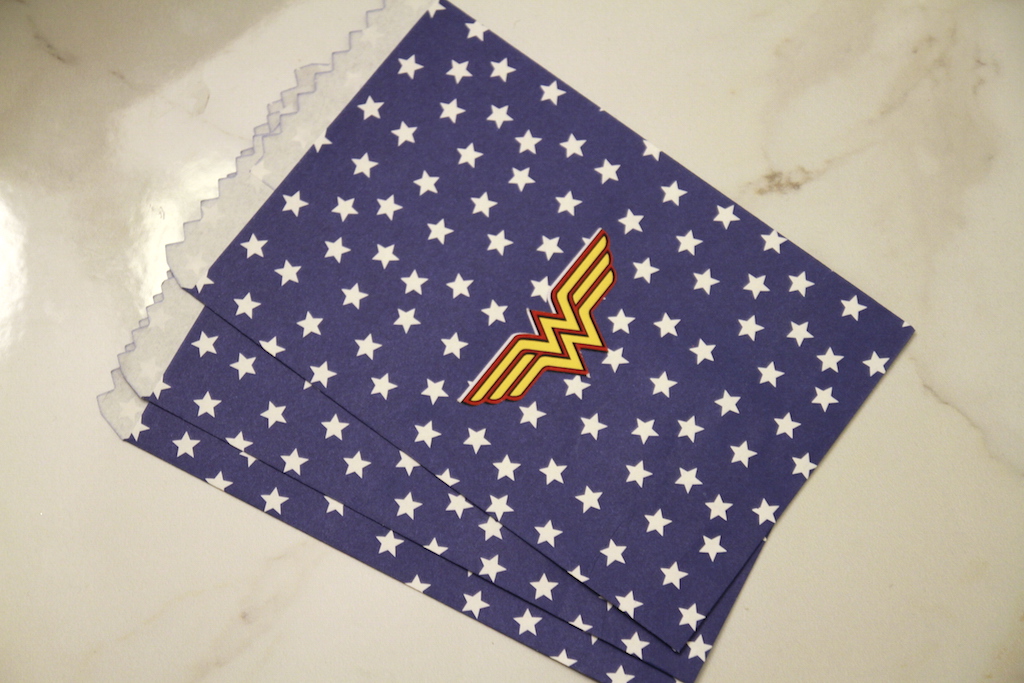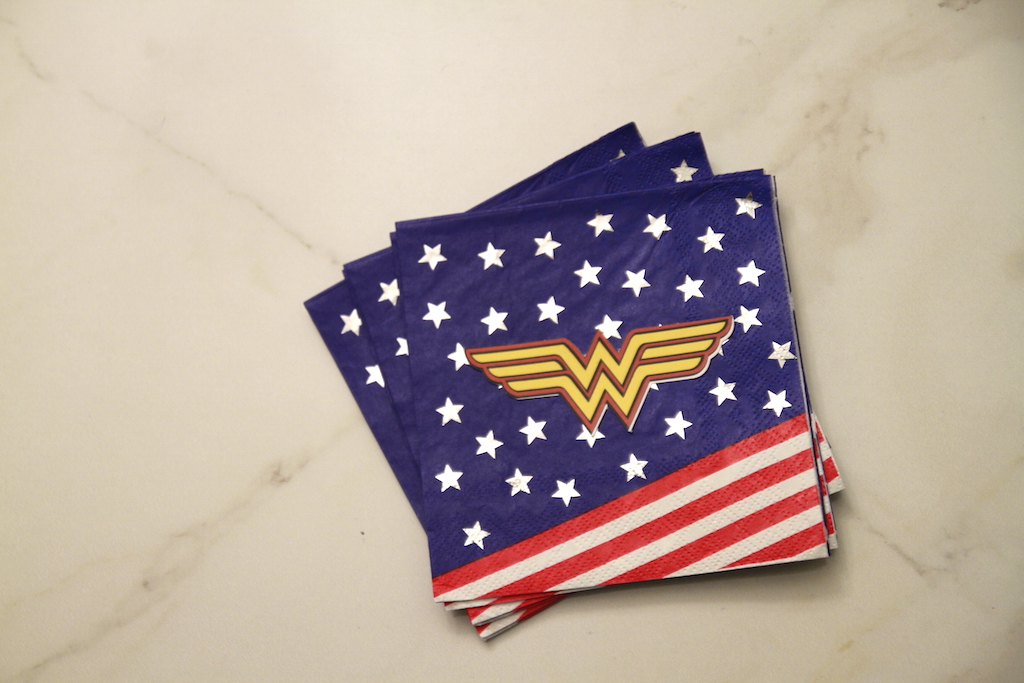 Lots of fun details
Lee also made Wonder Woman confetti to scatter on the bar cart. And having a yellow bar cart also came in handy!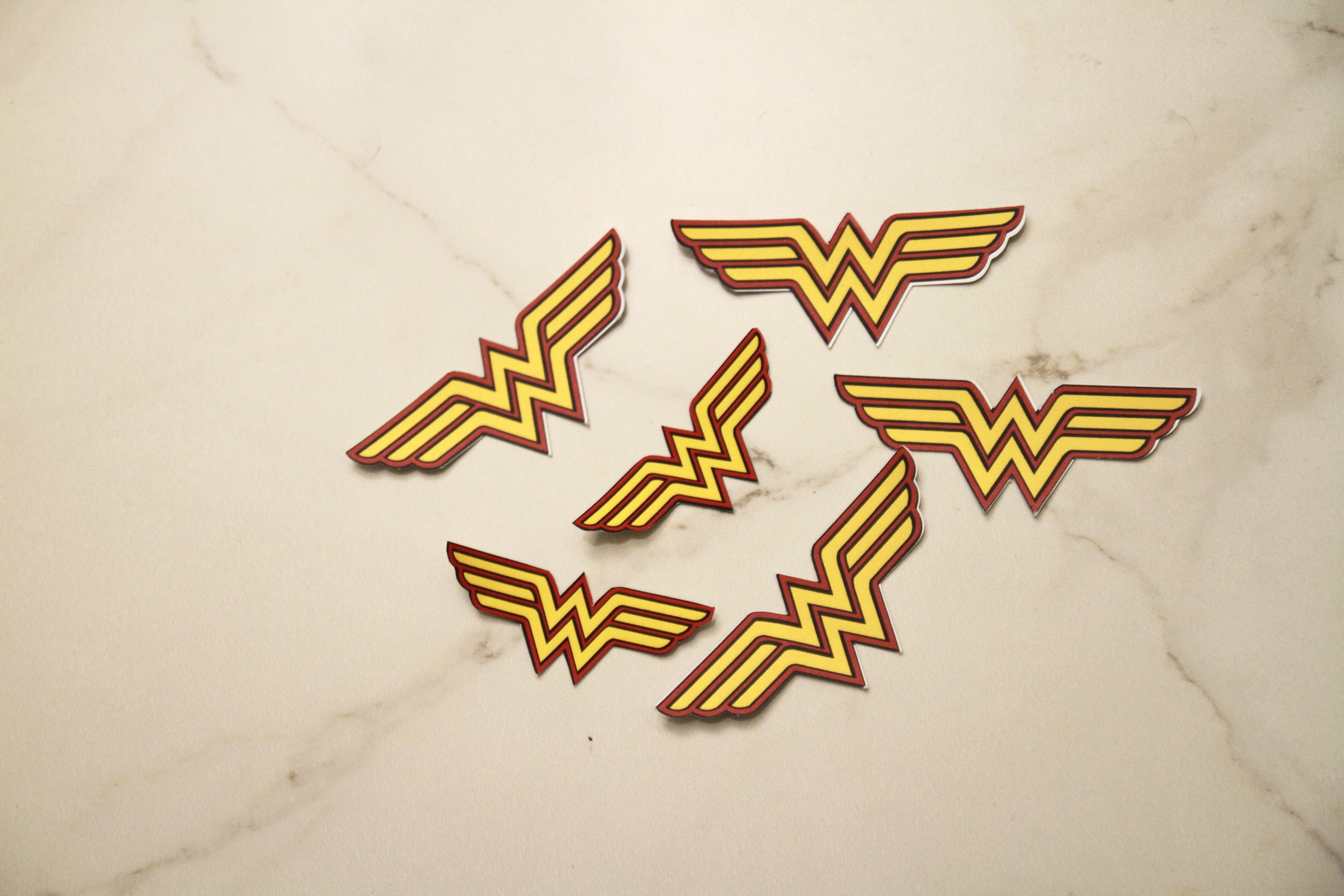 And what Wonder Woman fan doesn't have her comics and action figures laying around the house? Those came in handy, too. Lee made chocolate covered thin oreos and added red and yellow sprinkles to match the theme colors.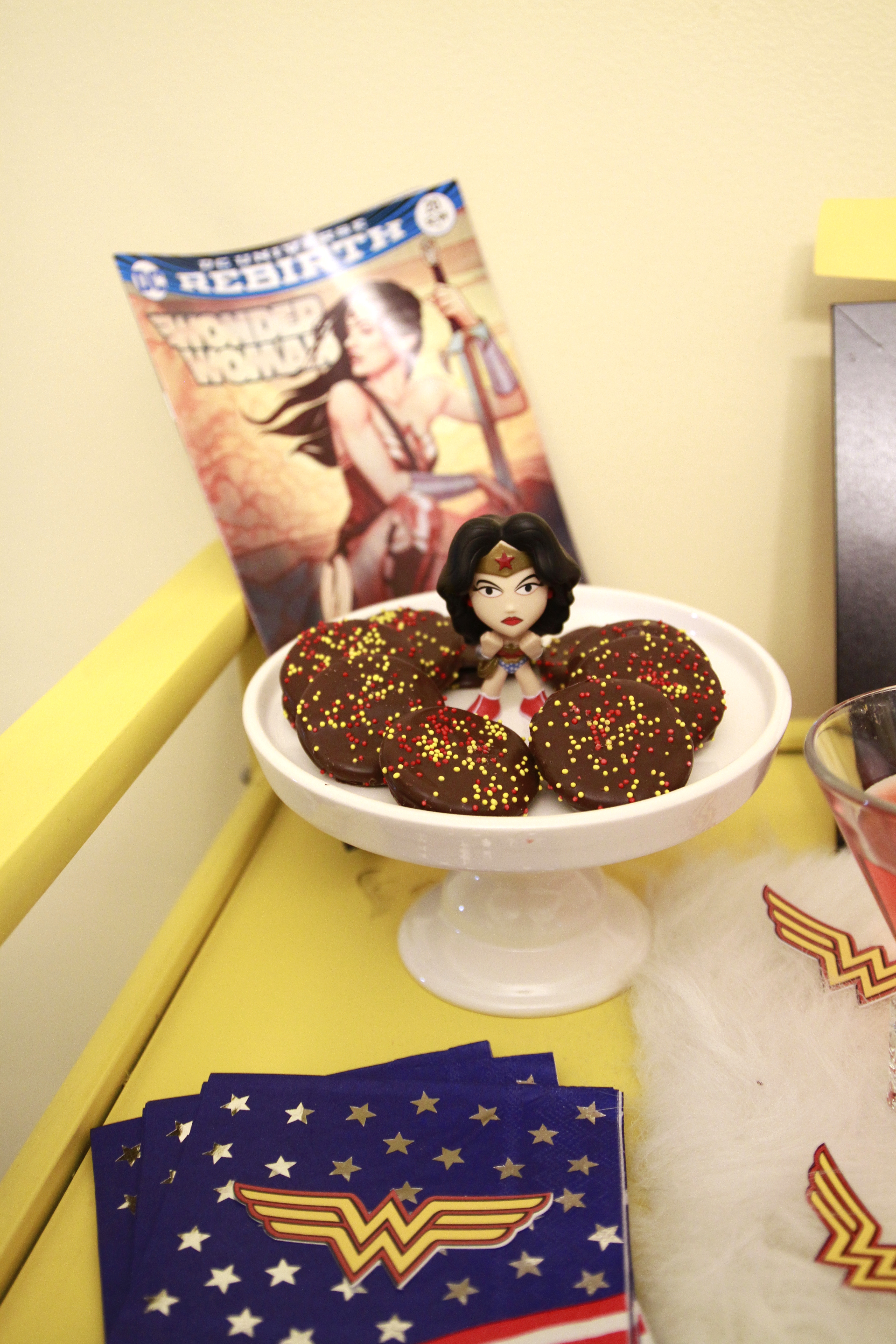 I made popcorn because what's a movie celebration without it? We tied the baggies with a gold rope a la Wonder Woman style. Lee made the photo booth props and I created a printable you can snatch (freebie!) here.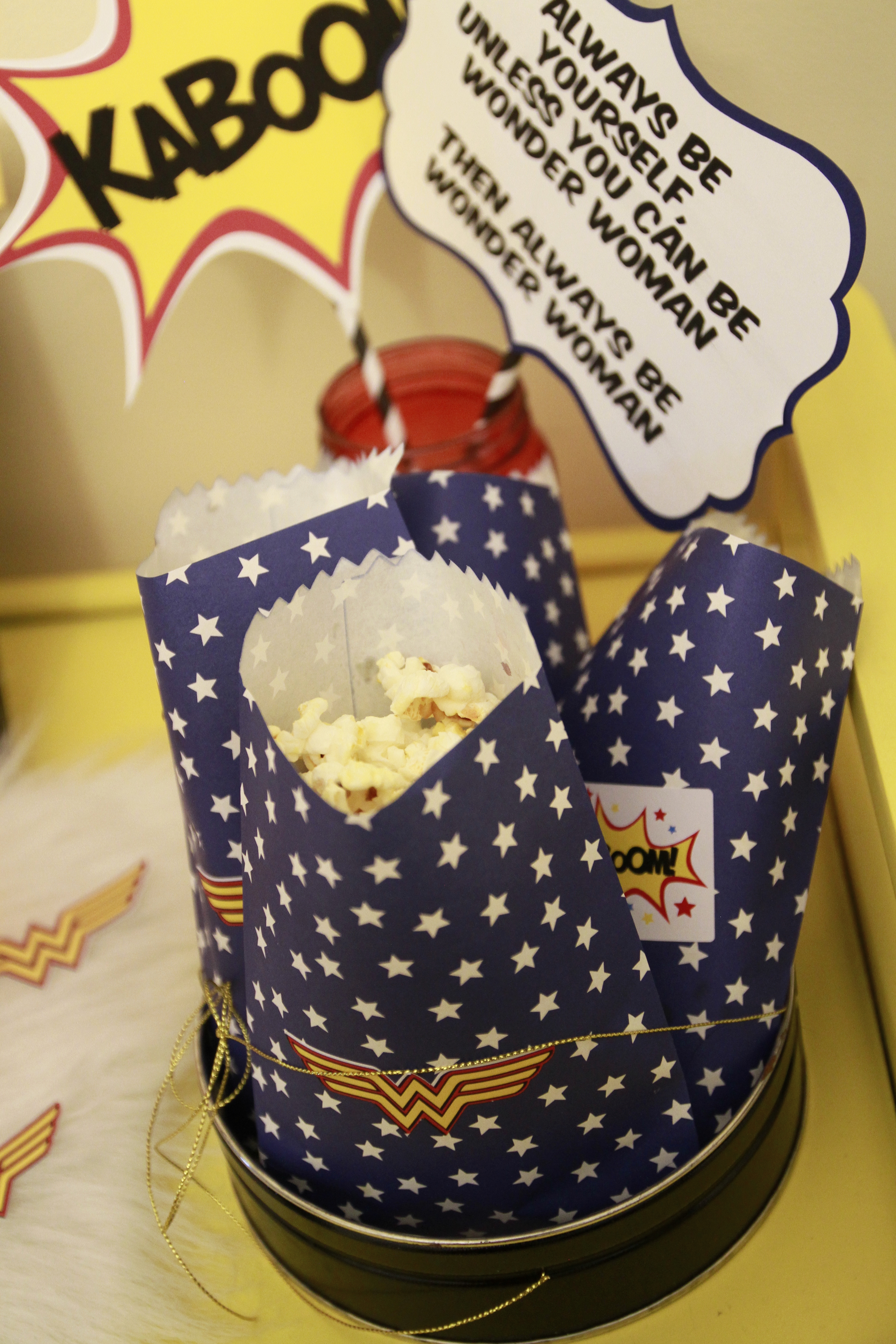 I also came up with a super simple yummy cocktail. I call it the Modern Wonder Woman.
How to make it:
Cranberry Juice
Devotion Vodka
Ginger Ale
Stir &  serve over ice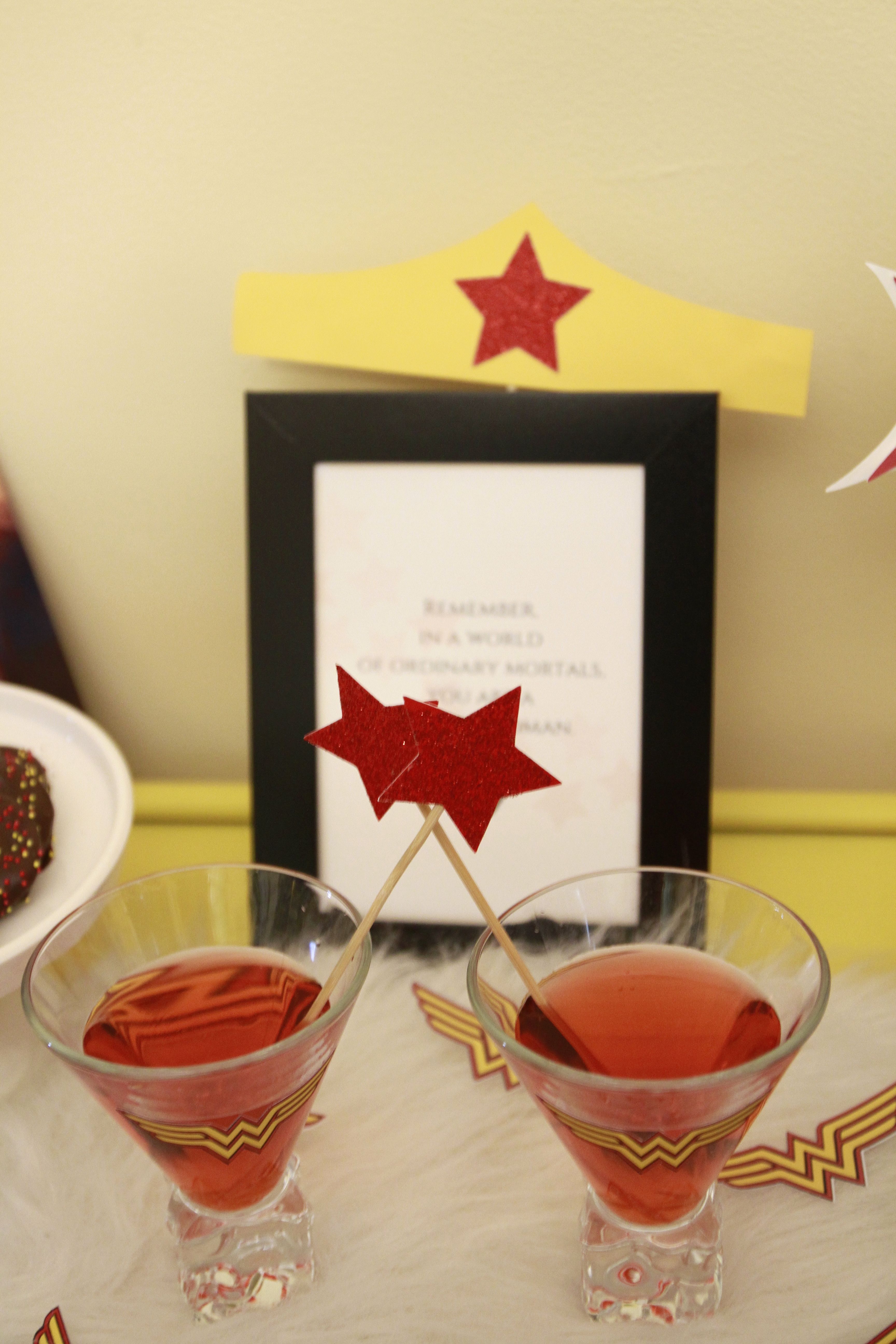 Other details on the cart are the mini banners Lee also made. Red, white and blue like our patriotic super hero.
To add to it, I covered the wine bottles with a Wonder Woman printed fabric.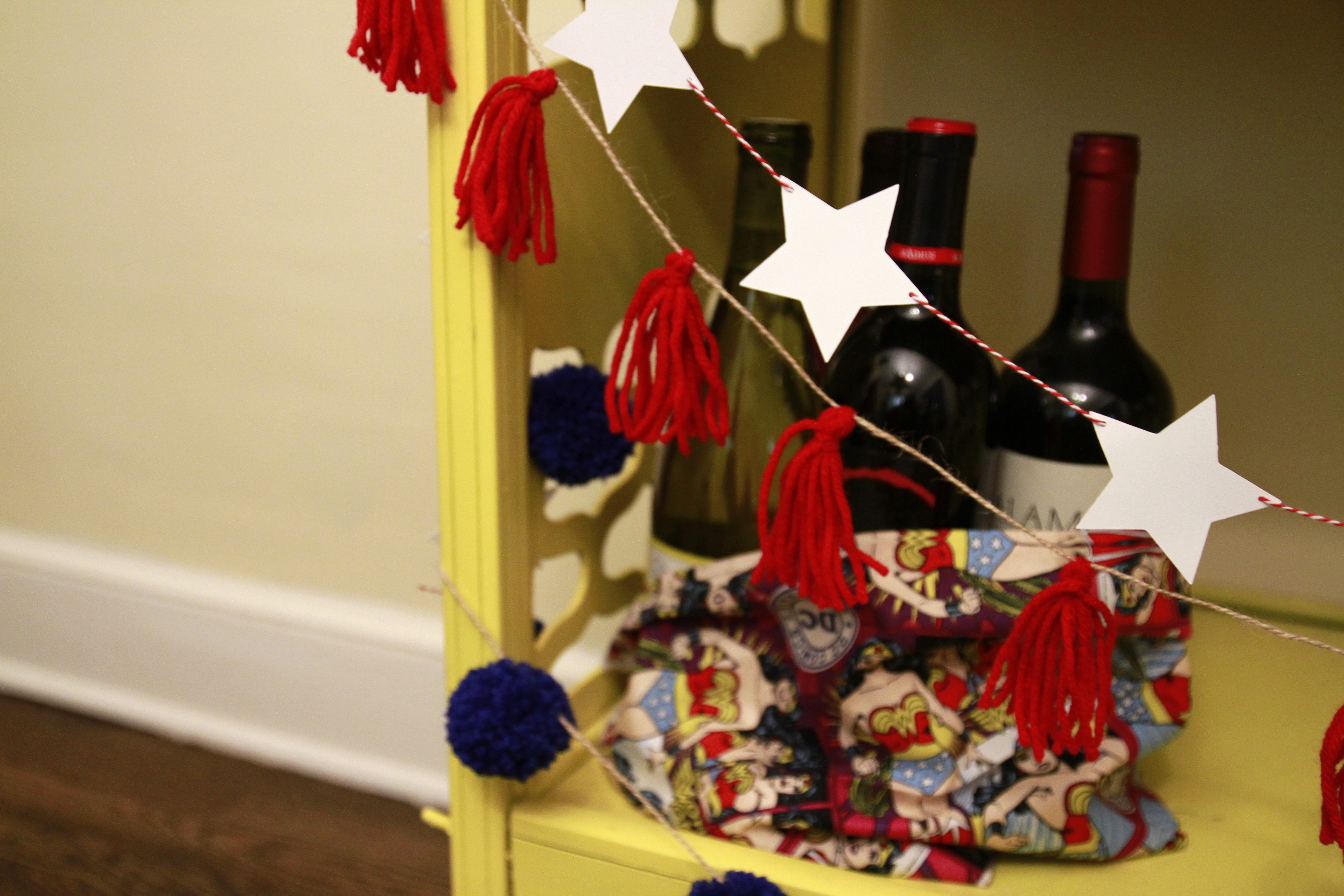 We were so happy with how everything came out and we are super excited for the film coming out this week!
Are you planning to see Wonder Woman in theaters?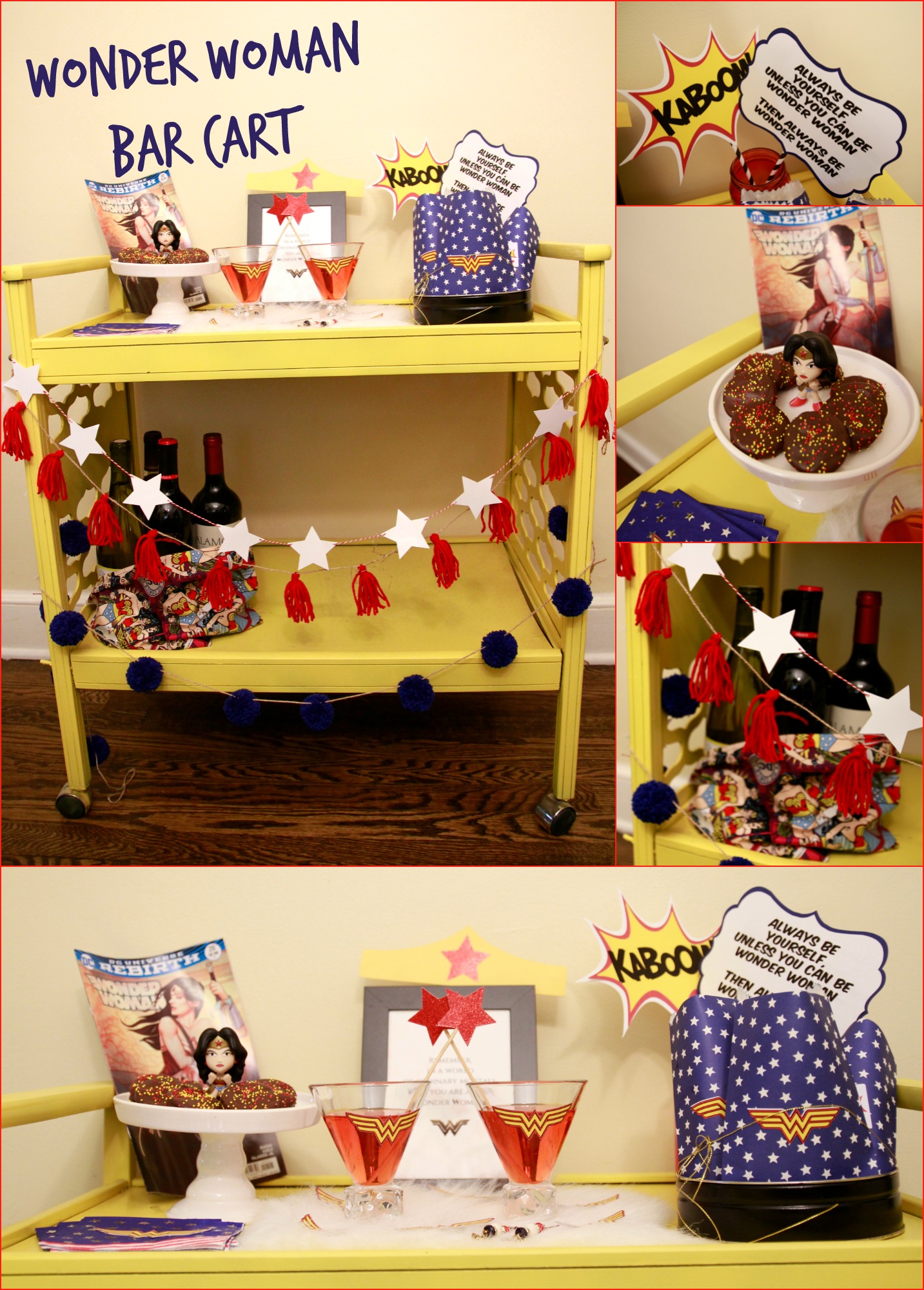 And now… a giveaway!
One lucky reader will win a pair of Wonder Woman earrings designed by The LVR Shop.
Here's how to enter:
Follow JerseyFashionista & The LVR Shop on Instagram
Be the 25th person to comment on the video
That's it! Good Luck!