On October 26th, my daughter, Liana and I attended the 6TH Annual Foundation for Letters Fall Benefit Gala and award ceremony. We were excited to attend and learn about such an inspiring organization. Liana and I both love to read and write. It's an outlet for creativity, knowledge and a way to express yourself. The Foundation for Letters organization offers unique and engaging, writing-based academic and enrichment programs, targeting outreach to High School and Junior High students in under-served urban neighborhoods.
Inspiring kids through creative writing
The 6TH Annual Foundation for Letters Fall Benefit Gala was hosted by Fox's Page 6 TV Co-host, Bevy Smith. New York City public school students also presented Distinguished Service Awards to four New York City high school teachers who have inspired them to change their lives and develop their personal voices through the craft of writing. Aside from this, there were a few special guests being honored that evening. One, in particular, happened to be someone my daughter looks up to very much. New York Times bestselling author and two-time Bronx Loaf workshop leader Amy Ewing, National Book Award Nominee Ibi Zoboi, and Author and YouTube sensation Karina Garcia were honored for their works.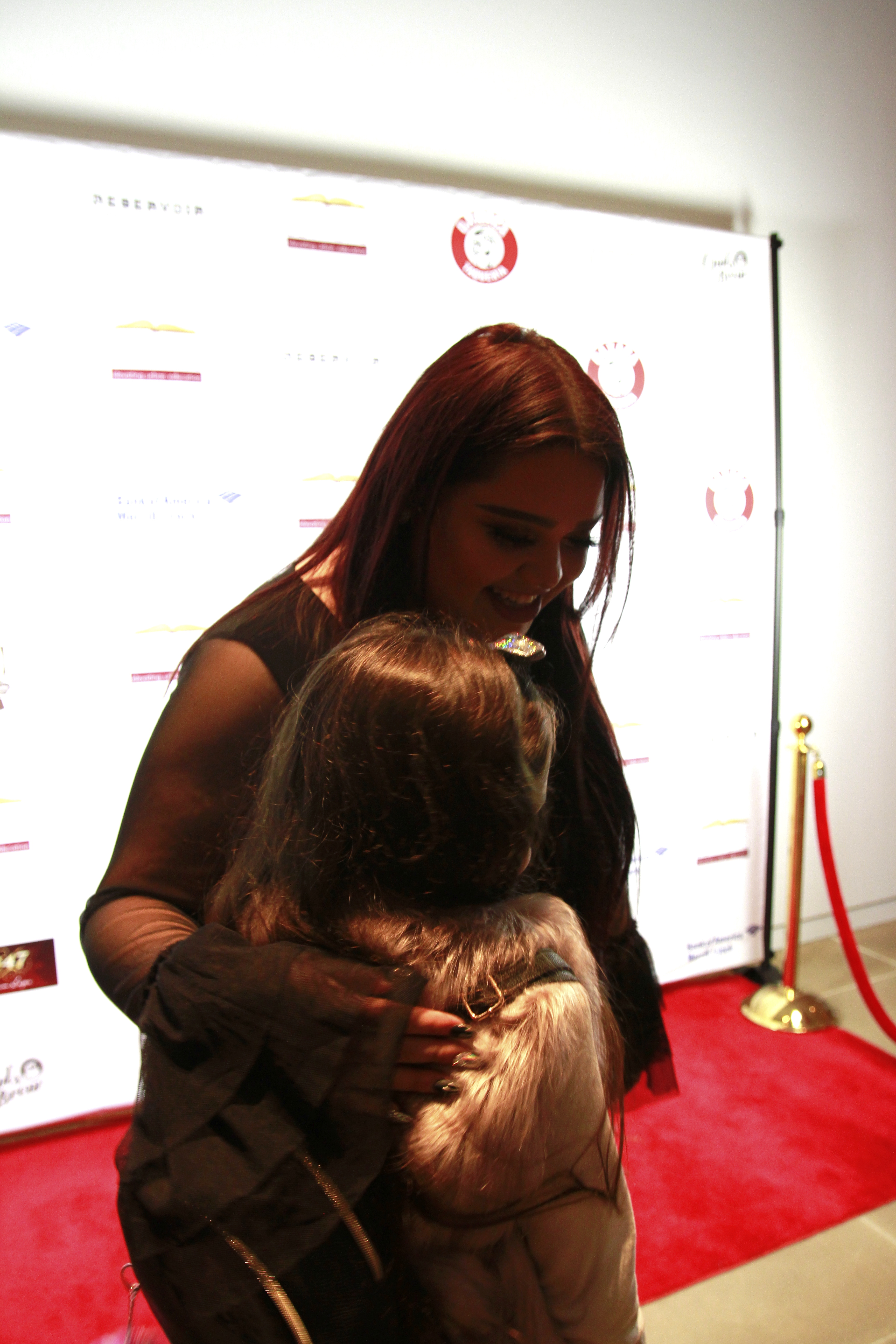 Karina Garcia, YouTube's 'Slime Queen'
---
In case you haven't yet guessed which author Liana looks up to, it's Karina Garcia- also known as the 'Slime Queen.' The 23-year-old YouTube sensation has been a huge inspiration for my kid. She has been following her for quite some time and was inspired to create all types of crazy slime by watching Karina Garcia's videos. So you can imagine how excited she was to be able to meet her. The Youtuber has also published "Karina Garcia's DIY Slime" and just came out with a second DIY book. We got to chat with Karina about it and found out what she's up to next- and she was super sweet and just as awesome as she is on her channel! Watch the interview below: