*This is a sponsored post. All opinions are my own, honest, and true. 
Looking for a relaxing place to get away? The Miramonte Resort & Spa at Indian Wells may be just the spot. Warm, sunny Palm Springs, gorgeous views, luxury spa, and fine dining. If you enjoy all these good things, you MUST read on!
I recently got the opportunity to indulge in all Miramonte Resort & Spa has to offer while attending the #Drive2Learn conference with A Girls Guide to Cars. It was a sweet spot to call home for a few days. Everything from waking up to the tranquil sounds of nature and sunshine peeking through the windows to peaceful walks to get to the lobby and meet with the group.
A Relaxing Experience
I must admit, staying alone at night is not the norm for me. While a lot of the other women were excited, I wasn't sure I would be able to sleep. I could hear my paranoid mother and grandmother reminding me to lock the door, put something in front of it, and check everything twice. But I'm thankful for the experience. I think all women should do some type of solo trip at least once in their life. You get this "I can do this" feeling. And it is so relaxing. You get the bed all to yourself, and no one to clean up after but yourself.
Spacious Rooms
Now, back to the comfy bed- I slept like a baby. The bed was so comfy with plenty of pillows. My room at the Miramonte was spacious, too. There was a desk, chair, mini fridge, coffee maker, large closet, a vanity outside the bathroom (and one inside), television and more. I also had a sliding door that opened up to a patio with a table and chairs. I didn't get to enjoy that part since we had early starts and there was no time but it was lovely to look out and see the resort outside the patio.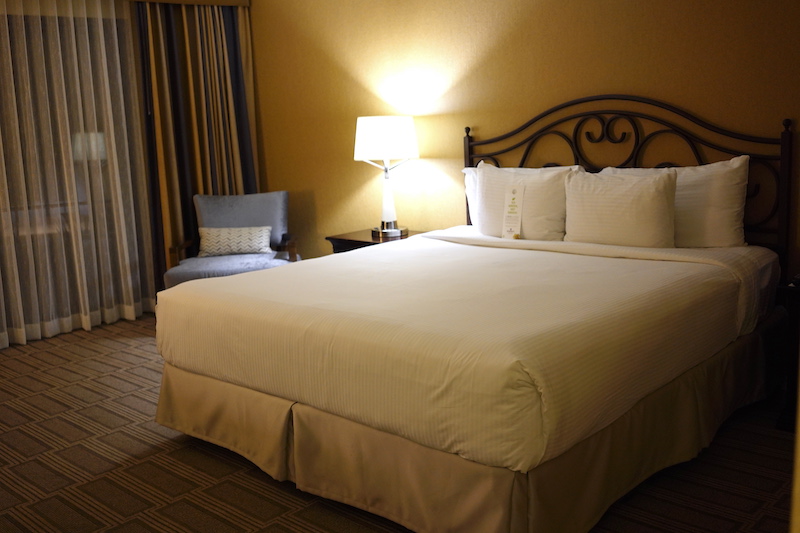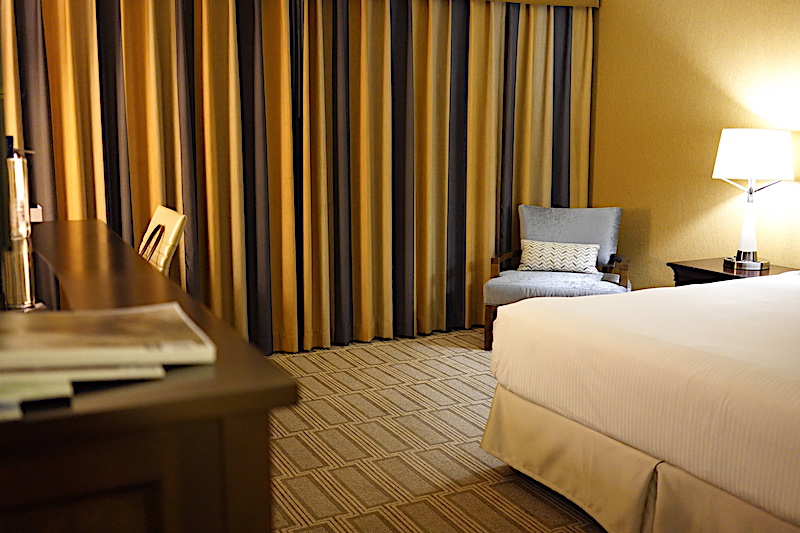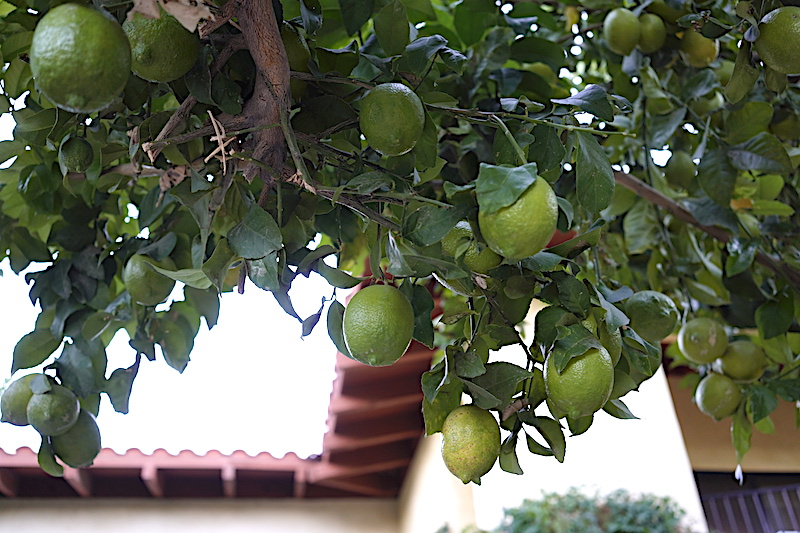 Architecture & Grounds
The resort grounds are simply breathtaking. From its beautiful Spanish-style architecture to the scenic background, sometimes I felt like I was staring at a postcard. There is so much to do on-site. too. Fire pits, pools (3 different ones), cabanas, outdoor games and more. There are also complimentary bicycles on site available to guests. Wait until dark and sit at the fire pit until the star-filled skies (this was my favorite!).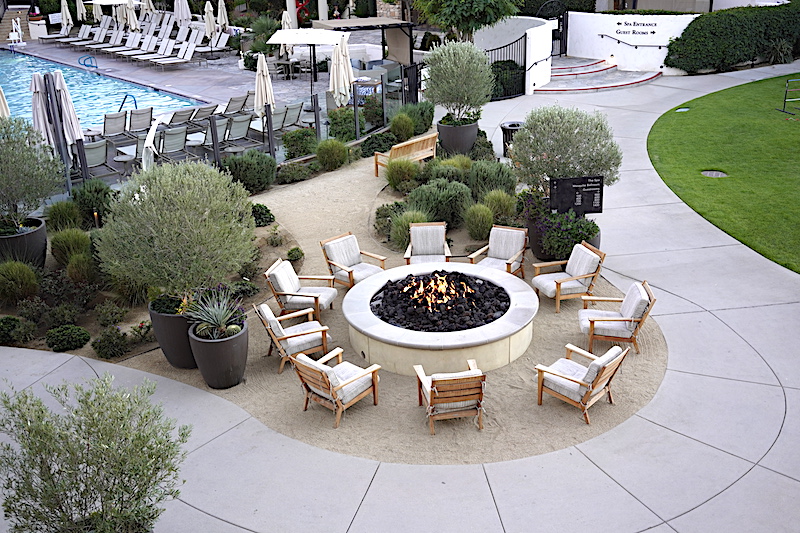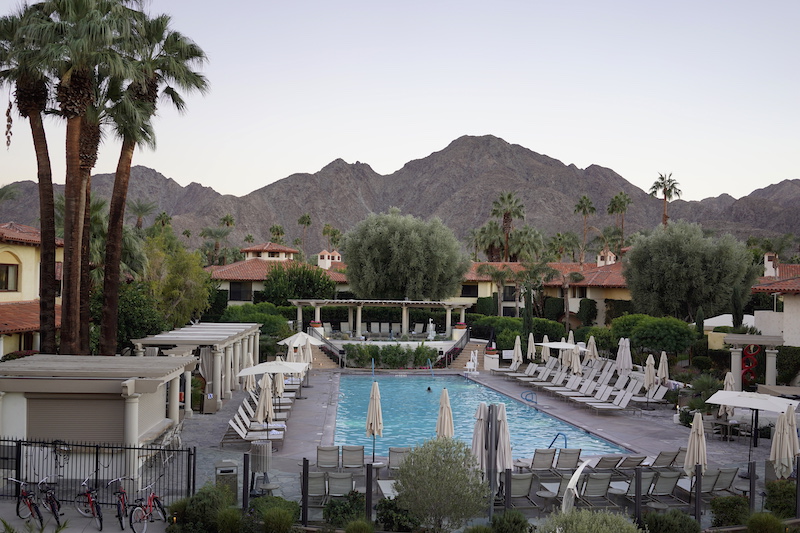 Treat Your Tastebuds
And let's not forget all of the good eats they have to offer. Their own Citrus & Palm restaurant offers guests farm-to-table meals made using the freshest ingredients. I loved a good bowl of fresh fruit and theirs did not disappoint. Not to mention the amazing desserts we were spoiled with.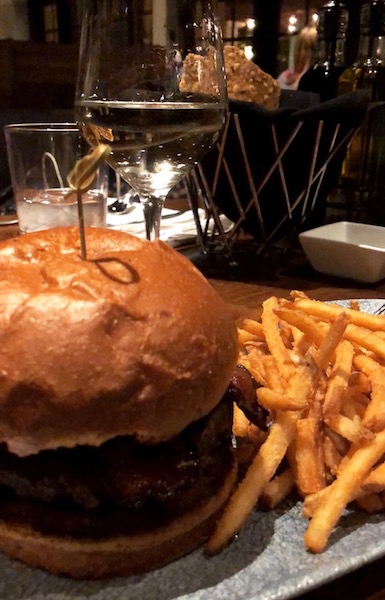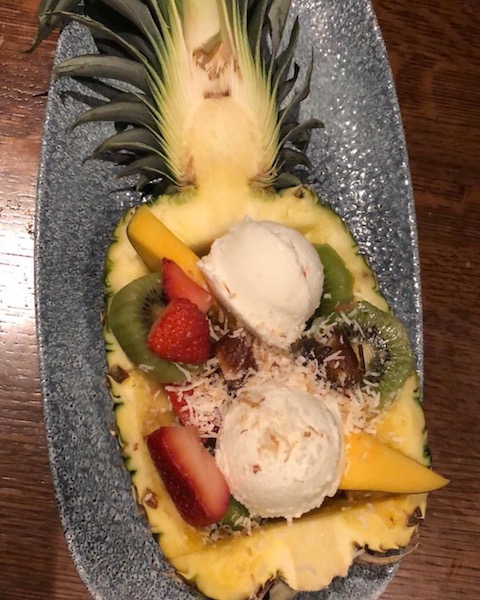 Insta-worthy Backgrounds
If you're a picture-happy traveler, you're in luck. There are so many great backdrops perfect for picture taking at the Miramonte. I especially loved little hidden gem corners like the water fountains or the balcony that overlooks the mountains. It's really a special place.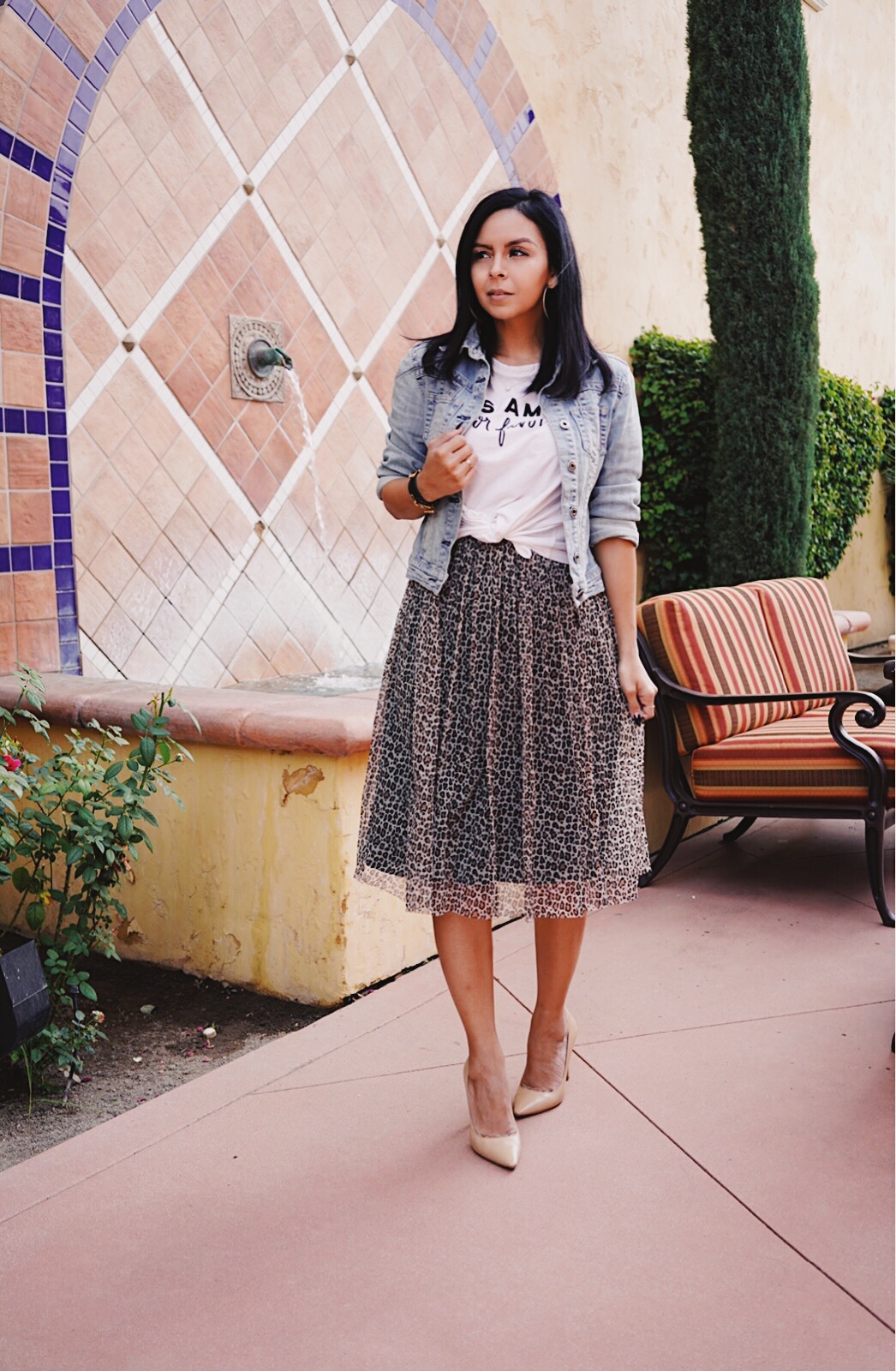 Giveaway
And guess what?! You can have the chance to visit, too! Together with A Girls Guide to Cars, we're giving away a stay at the Miramonte Resort & Spa PLUS a driving experience at BMW Performance Center West!!! Enter below and check out the details. Good luck everyone!
Contest rules: Entries must be completed by 11:59 PM Pacific December 31st, 2018. No purchase is necessary; the contest is open only to US residents 18 years old or older and subject to the laws of the state of California. The winner will be chosen by random drawing from qualified entires and verified by A Girls Guide to Cars; the winner will be notified by email no later than January 7th, 2019. The prize will be delivered by USPS to a valid US address; prizes cannot be shipped to a P.O. box. Winners may be asked to provide identification to receive their prize. Prize valued at $1,200, not exchangeable for cash or other items. Prize is limited to one (1) night of accommodations at Miramonte Resort, Indian Wells, CA with the date of accommodation subject to approval by Miramonte management; one (1) breakfast for two at Miramonte Resort; one (1) half-day driving instruction and hot lap package for one person at BMW Performance Center West, Thermal, CA. Travel and additional accommodations are the responsibility of the winner. The contest is administered by and prizes are awarded by A Girls Guide to Cars, which assumes no liability for the administration of this contest. Miramonte Indian Wells Resort, BMW Performance Center, Visit Greater Palm Springs Area, and all other event partners assume no responsibility or liability for the administration of this contest. A total of 1 grand prize will be awarded.