These days it seems like the only getaway I can get is in a car ride. Everyone is working from home, house projects are in full swing and quiet time seems non-existent. Thankful, yes- but keeping it real. So when Lincoln sent over a shiny white knight to rescue me- I mean a Pristine White 2020 Lincoln Corsair- I was so psyched!
*This is a collaboration with Lincoln and A Girls Guide to Cars. I test drove this car for the week. All opinions are my own.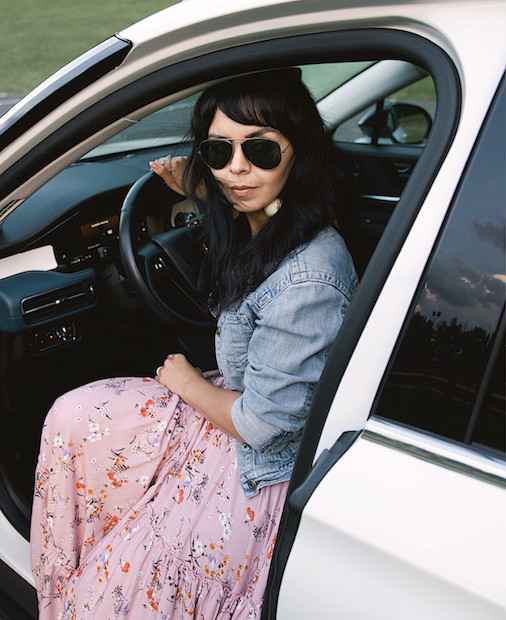 Who knew a mom cave could exist on wheels?
Allow me to elaborate. To me, a mom cave has comfort, style, luxury, entertainment and convenience. And it's a place where you can feel and look good. The Lincoln Corsair checks off ALL of those boxes. I'm not kidding.
More Reading: 'Christian Dior, Designer of Dreams' in the Midst of a Crisis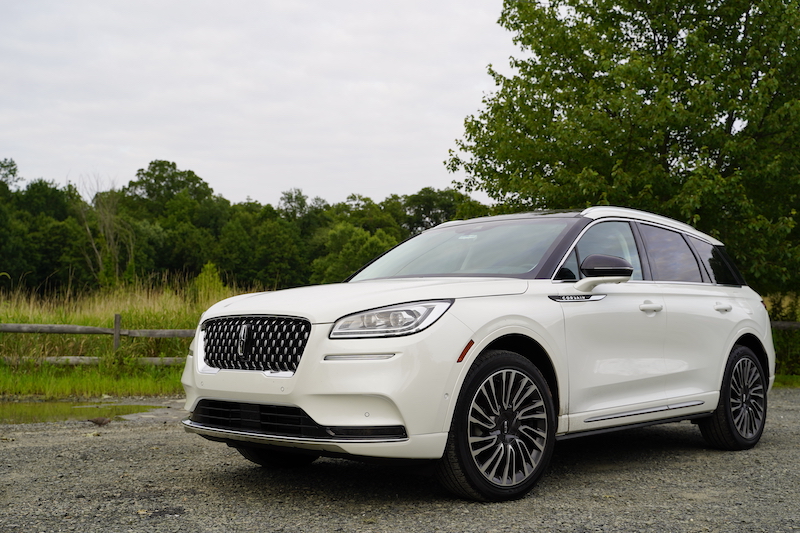 But first, music.
What's the first thing you do when you get in the car? For me, it's setting up the right tunes. Music was my first love, fashion was my second. So I know a thing or two when it comes to high quality sound. In fact, I buy all of my favorite records on vinyl just because of the sound. Every Lincoln model has a Revel sound system. And this is not just any system- I have tested many cars and nothing truly compares to the beautiful sounds of Revel. It's no wonder because it took 19 years to perfect.
The two brands worked closely together to replicate Revel's home audio experience in the car. All music lovers will appreciate the high sound quality Revel x Lincoln have to offer. Rock, Orchestra, Salsa, Jazz- you name it. You can hear every single detail. And it's beautiful. Choose from three listening modes, sit back and drive.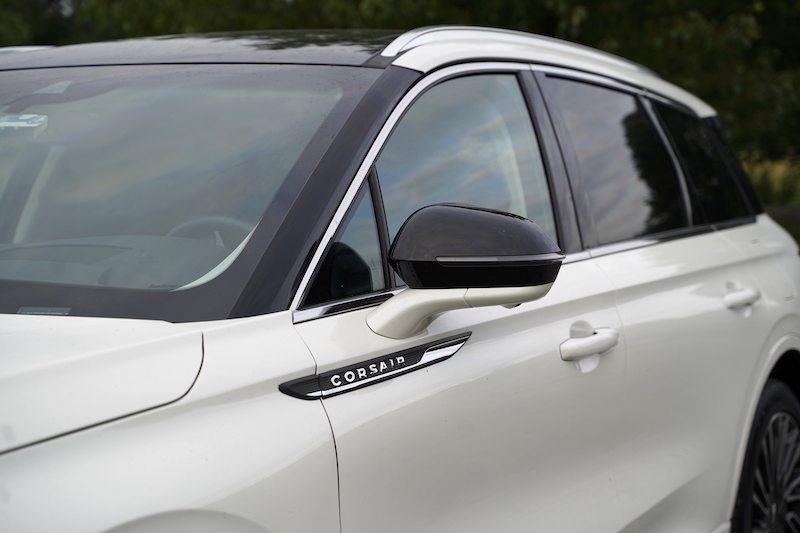 Who the 2020 Lincoln Corsair is for?
The answer is simple. This car is for the driver who is looking for luxury, convenience, and comfort. It's for the busy gal who wants to step into her car and feel a true sense of escape. And for the driver who believes in 'treating yourself.' Yes, you can totally consider this a splurge- you know, like that luxury accessory that makes you feel like the true queen that you are.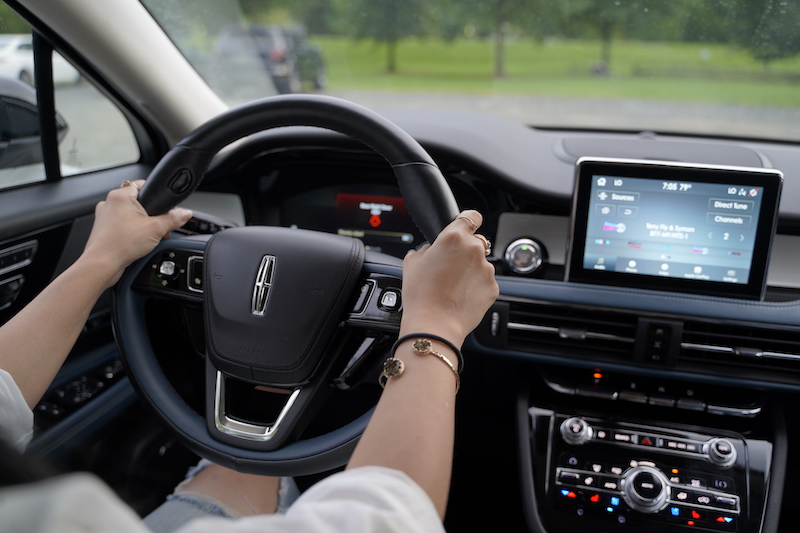 So much tech!
And safety. I was really impressed with all of the tech features the Lincoln Corsair has to offer. From a suite of driver assist technologies to massaging seats, pretty lights, auto high beams and more- this car has so much in store.
Blind spot detection with cross- traffic alert
Emergency braking- radar technology scans the roads for you in case of the need to brake on emergency.
Stay in your lane with the lane keeping system
A rearview camera (that self cleans!)
360 degree view to help you see all around the car
Practices social distancing- just kidding! Sort of. You can actually set up the distance you want to maintain between your car and the one in front of you- if you get too close, the car alerts you. Too bad we can't do that with humans, right?
Here's what I loved about the 2020 Lincoln Corsair
Premium Revel Sound System (14 speakers of crisp, concert quality sound)
Generous A/C
Massaging Seats
Interior design
Spacious
Pretty lights
Gorgeous 'beyond blue' leather seats
Keyless Entry Pad and Ignition
LED lights
8.0 inch touchscreen
Smooth ride, quiet cabin
Trunk- opens with the push of a button or by waving your foot under the car
Panoramic moonroof
Luxe Design
Take a peek inside…
Take my money!
Ok, so here are some things you need to know. The 2020 Lincoln Corsair goes for $35,945 and up (depending on whether or not you add anything). Gas is up to 22 city / 29 highway. 2.0-liter or 2.3-liter turbo-4 are available in this car. The towing capacity is up to 3,000 lbs with the space behind the front seat being a whopping 57.6 inches. Pretty generous for a small size SUV.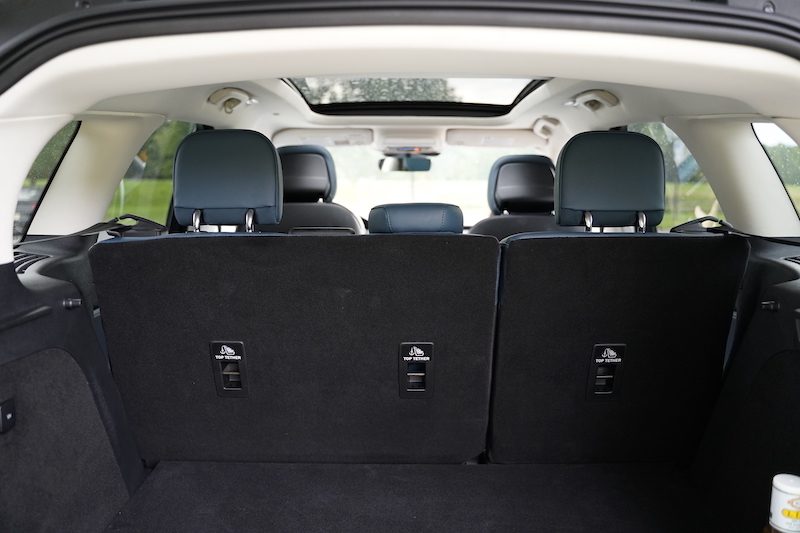 If you have little ones, the back seat has tethers for three car seats. If you don't, keep in mind that this smaller luxury SUV seats five comfortably. The back seats also fold down completely, recline and slide back and forth for extra comfort. The trunk opens with a swing of the foot underneath the car or by remote. It's also got a beautiful panoramic moonroof (great for road trips) and plenty of USB ports for your crew.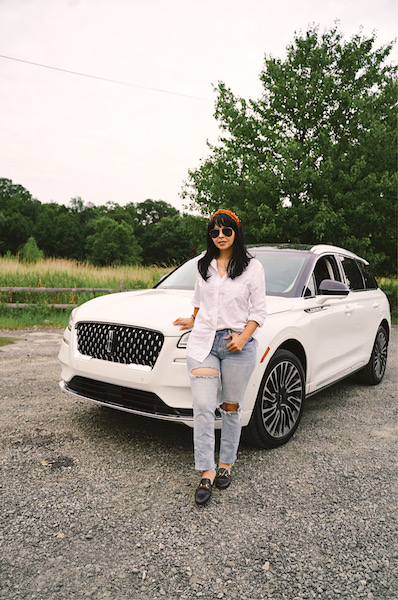 I really loved driving the Corsair. It was so nice to get in and feel pampered for a little while. These days any type of comfort you can get is a luxury. And Lincoln really outdid themselves when they designed the Corsair- a quiet cabin, seats that massage you, pretty lights, a panoramic moonroof, reclining back seats and a sweet Revel sound system (and so much more!) This car is seriously a dream…one might even call it a sanctuary…you know, a brief escape from all your daily worries.