If you're looking for Boss Energy in a car, the Cadillac Escalade is it.
Meet the 2023 Cadillac Escalade ESV (Extended Stretch Vehicle). Luxury and larger than life. When I first saw the Escalade I thought how in the world is little 'ol me going to handle that beast? Well, I was in for a sweet surprise. It became one of the most comfortable rides ever. I loved the height it put me at when driving, the comfort and luxury, and a sound system that did not disappoint. Read on to learn more about my experience with the Cadillac Escalade ESV.
Note: This car was loaned to me for editorial purposes. All opinions are true and honest.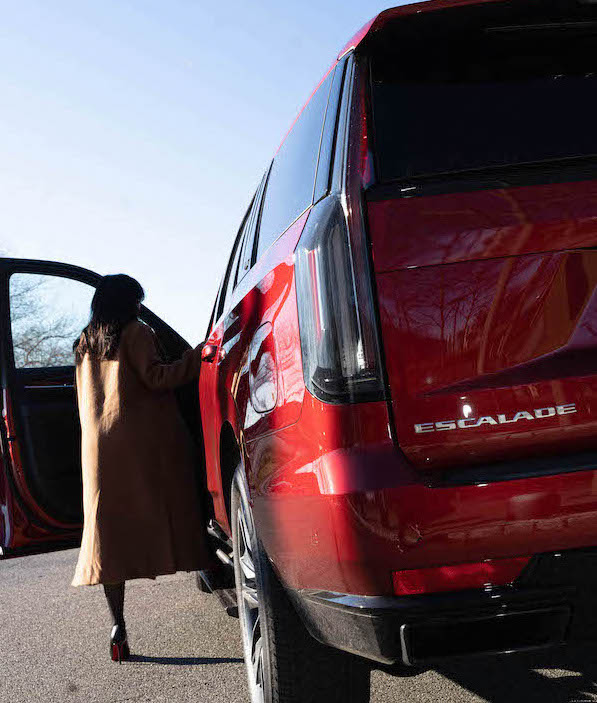 More Reading: 2023 Chicago Auto Show: All the New Reveals and Then Some
I didn't think I would be so comfortable in it because I'm just shy of 5'4 but I was pleasantly surprised!
Once you open the doors, the Escalade greets you with assisting steps that give you a boost. Not once did I feel too short or uncomfortable. In fact, this truck is SO comfortable. I also thought it was a sturdy and secure ride.
The Escalade offers capable handling and a very smooth ride, simultaneously- you could pick up speed and not even notice. And she's fast.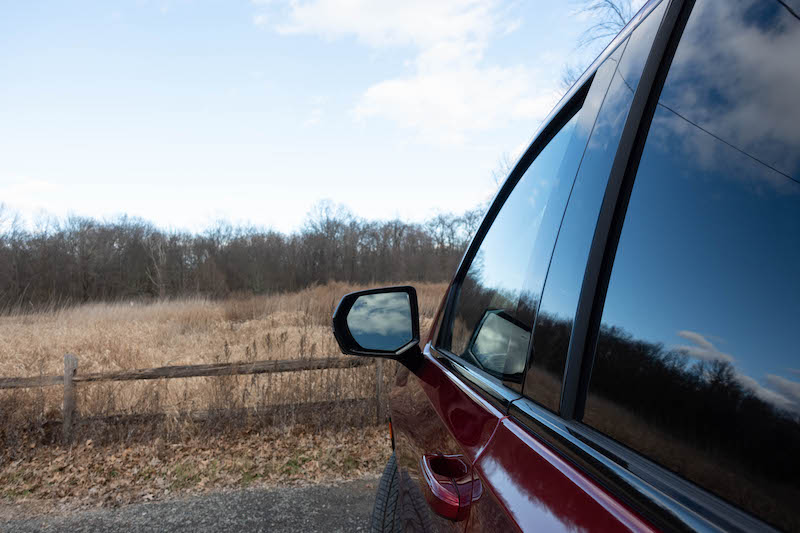 There's so much room!
The ESV has more cargo room than other models with a longer wheelbase, and body. It offers an enormous amount of space and comfort (hello captain chairs!) for passengers and storage and there's plenty of entertainment and amenities.
Passengers will never get bored in the Escalade. It's loaded with so much tech.
Media connection types- USB A-ports / USB C-ports / SD Card Reader / Auxiliary jack
Apple Carplay & Android Auto
Fits up to 7 passengers
AKG Studio Reference 36-speaker audio system
36-inch Curved OLED display
16.9-inch-diagonal OLED infotainment color touchscreen
Two 12.6-inch, color-touch LCD HD screens that can be connected to apps on your phone or Wi-Fi, and two Bluetooth headphones.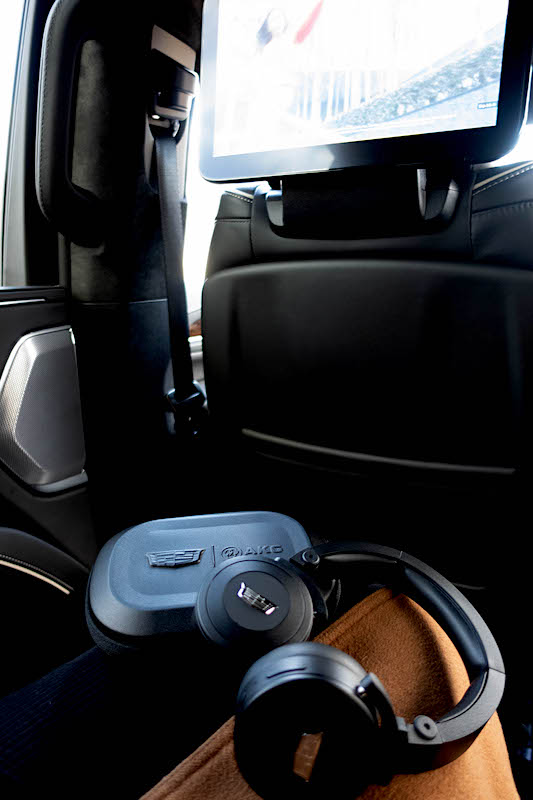 This model comes with Super Cruise. In case you're not familiar with that feature, here's a breakdown.
Super Cruise is a hands-free driver-assistance technology made for compatible roads. Super Cruise can permit hands-free operation of the vehicle. It can control acceleration and braking while adaptive cruise control is enabled. It functions with GMC Connected Services† and uses real-time cameras, sensors, GPS, and map data to help detect curves.
Here are five things I really loved about the Cadillac Escalade.
Plenty of Storage
Heating and cooling seats and steering heel
There's a mini fridge!
Lots of comfort for backseat passengers (like captain chairs, wireless headphones, LCDs, charging ports, and more)
Automatically greets you each time you open the door to give you a boost.
Car Specs
Color: Radiant Red Tintcoat (model-driven)
Maximum Cargo Room (with 2nd and 3rd-row seats down) 142.8 cubic feet
19 Speaker AKG Studio sound system standard (36 speaker system also available)
Maximum Trailering 8200 lbs
Fuel Capacity 28.3 gal. (107.1 L) 19 highway/ 14 city
Horsepower (hp / kW @ rpm) 420 / 313 @ 5600
Torque (lb-ft / Nm @ rpm) 460 / 623 @ 4100
22-in aluminum wheels
16.9-inch screen
The following trims are available: Luxury, Premium Luxury, Sport, Premium Platinum, Sport Platinum, ESV-V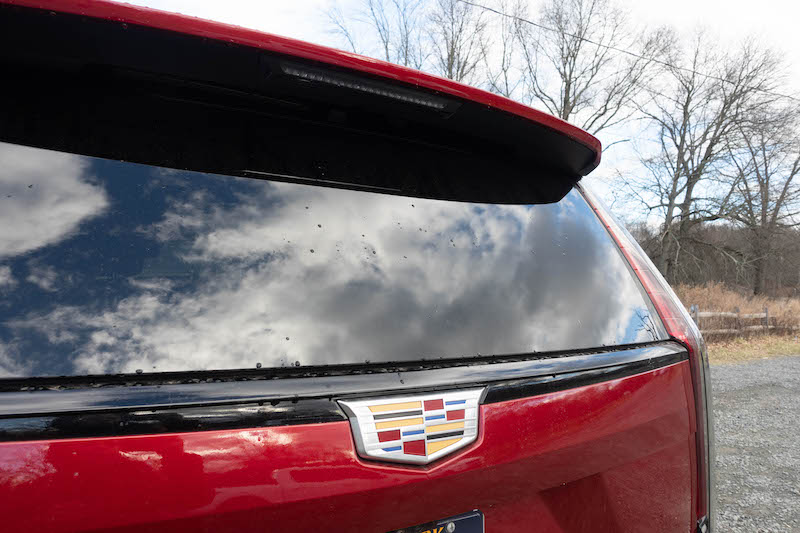 If you're looking for a luxury ride that's grand in size, the Cadillac Escalade ESV has a lot to offer. It handles smoothly and has all the amenities you want. But beware, you will be sure to stand out because she sure is BOLD.