Super Bowl is known to air some of the greatest commercials and car brands are known to dominate a large portion of them. But this year, things were different. And there may be a reason why. Read on to find out what car brands participated in the 2023 Super Bowl.
More Reading: Test Drive: Heels & Wheels 2022
You're not crazy, there were fewer car commercials in the Super Bowl this year.
It's because ad dollars may be going elsewhere like investing in EVs for example. The car brands that did decide to advertise this year are the following: General Motors (partnering with Netflix), Kia, and Stellantis (Ram and Jeep). In case you missed the car commercials aired during Super Bowl, here they are.
General Motors and Netflix partnered up starring actor/comedian Will Ferrell.
Ferrell drives GM vehicles through some of Netflix's most popular series (Stranger Things, Bridgerton, and more) and films as he casually talks about EVs. The whole thing is quite comical and so much fun to watch the actor pop into the Netflix world. GM is letting everyone know that EVs are here and they make sense.
Stellantis celebrates the brand's expansion of its electric lineup around the world starting with Jeep and Ram.
The Jeep commercial has a really fun vibe featuring the Wrangler 4xe and Grand Cherokee 4xe plug-in hybrid electric vehicles accompanied by species from around the animal kingdom dancing to the new track "Electric Boogie."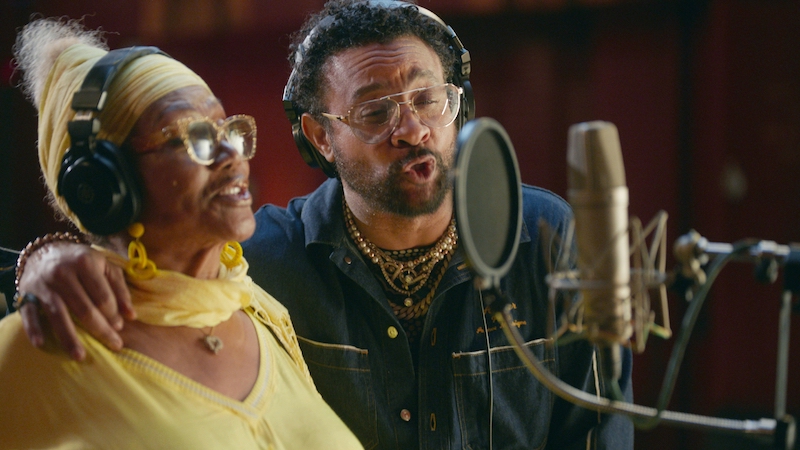 "This new campaign showcases our global 4xe electrification portfolio by capturing and celebrating the fun and joyful spirit of the Jeep brand," said Christian Meunier, Jeep Brand CEO. "We continue to design and develop the most capable and sustainable Jeep SUVs to date, which is why we call 4xe the new 4×4. This is a forward-thinking strategy on our journey to become the world's leading zero-emission SUV brand, ensuring that millions of Jeep fans continue to have a planet to explore, embrace and protect."
Ram unveils the all-new Ram 1500 REV.
In this humorous, informative commercial, you'll get a glimpse of the all-new Ram 1500 REV, the first battery-electric pickup truck from the Ram brand. The brand also announced that customer reservations for the Ram 1500 REV are now open at RamREV.com. For a one-time refundable fee of $100, the program unlocks privileges including the ability to reserve a spot in the pre-order queue, and exclusive access to events, news, and information about the Ram 1500 REV in the United States. Production of the new Ram 1500 REV begins next year.
Kia features a parent in distress and it's the most relatable thing (for parents).
A father races in a 2023 Kia Telluride X-Pro SUV to retrieve his baby's "binky." Comical and totally relatable in the sense that parents usually have to race back home for lunchboxes, plushies, homework, and more. If you know, you know. This action-packed car commercial is like no other as it has three alternate endings available on TikTok. So curious minds will head over to the app for more #BinkyDad adventures.
Porsche collaborates with Paramount for "Transformers: Rise of the Beasts," (starring Anthony Ramos) film, in theaters this summer.
Transformers films are usually really cool but a Porsche 911 Carrera RS 3.8 hits different. This car commercial is super cool from the music ("Juicy" By The Notorious B.I.G.) to the car's transformation. What's not to love?
More Reading: The Porsche Experience I Never Knew I Needed
Super Bowl ads are so much fun to watch. What was your favorite?