This past weekend, we decided to take a little road trip and visit Boston with friends. Why a weekend in Boston? Because – why not? Any chance you get to explore a new place, you should take it. I knew the weather would be a little chilly with light rain here and there but I figured it may be fun to take my daughter to a couple of places she's never been to before.
More Reading: 5 Ways to Keep Kids Busy on Road Trips
It's quite a road trip from New Jersey but not too bad…
So, I'm going to cut all of the boring stuff out like planning because there wasn't much of that. I will tell you that from New Jersey, it took about four hours or so to get there. I made sure my daughter had a "busy bag" filled with crafts, coloring pencils and books, a cozy throw, and snacks.
One fail was the hotel (Best Western) because it was not in the best location, to be honest. It was clean, modern, and spacious but it was loud. A lot of college kids were around the lobby being loud and drunk and with a kid, that's not ideal.
Day 1
On Saturday, we headed for brunch at the Brownstone. The road trip was a bit exhausting, so we got up a little late and had brunch around 11 am. My daughter and I shared a yummy stack of french toast and home fries.
After brunch, we headed to the Boston Public Library. I've seen great pictures of it online and was curious to see it in person and since my daughter loves libraries and museums, it was a perfect place to visit. Not to mention, free! It has a historical side and a more modern side to it. The old architecture is simply beautiful. High arches, tiles, and paintings- just amazing.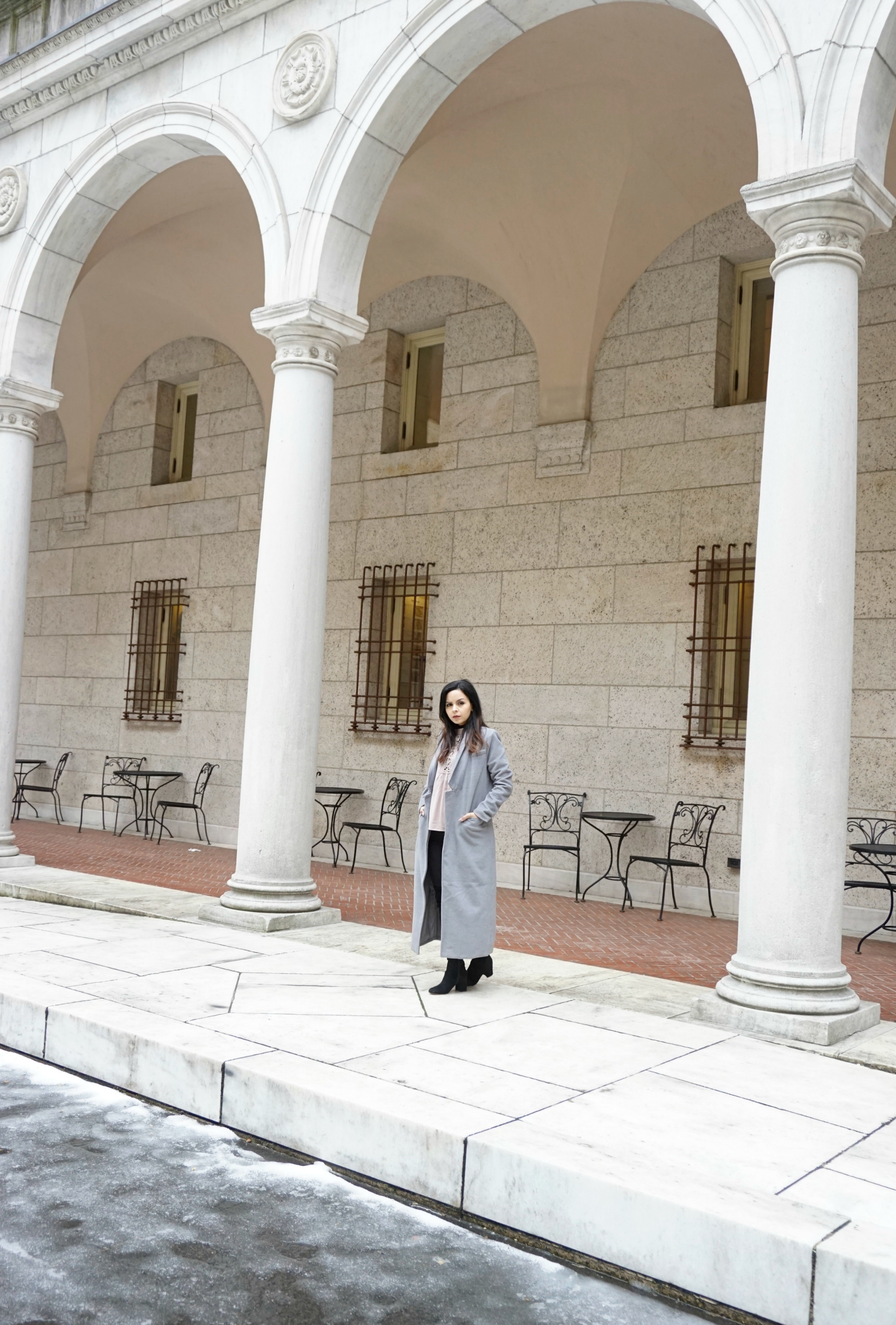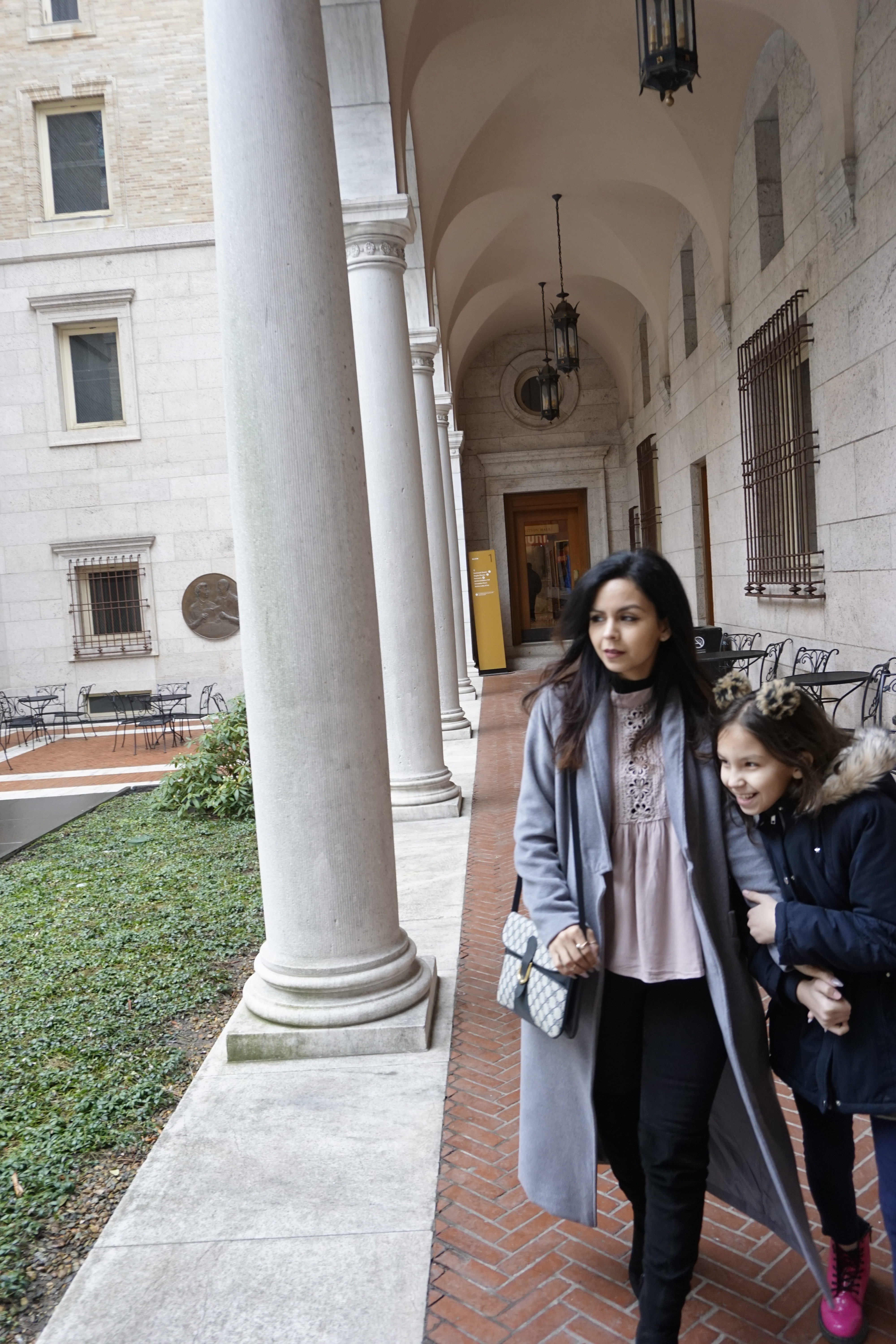 Exploring Boston
We spent a good part of the day exploring the library until we decided we needed to venture off. We walked around the streets and explored old churches and shops and snapped pictures. The best thing to do when visiting a new city is simply to walk around. We even made a stop at Georgetown Cupcakes for a snack.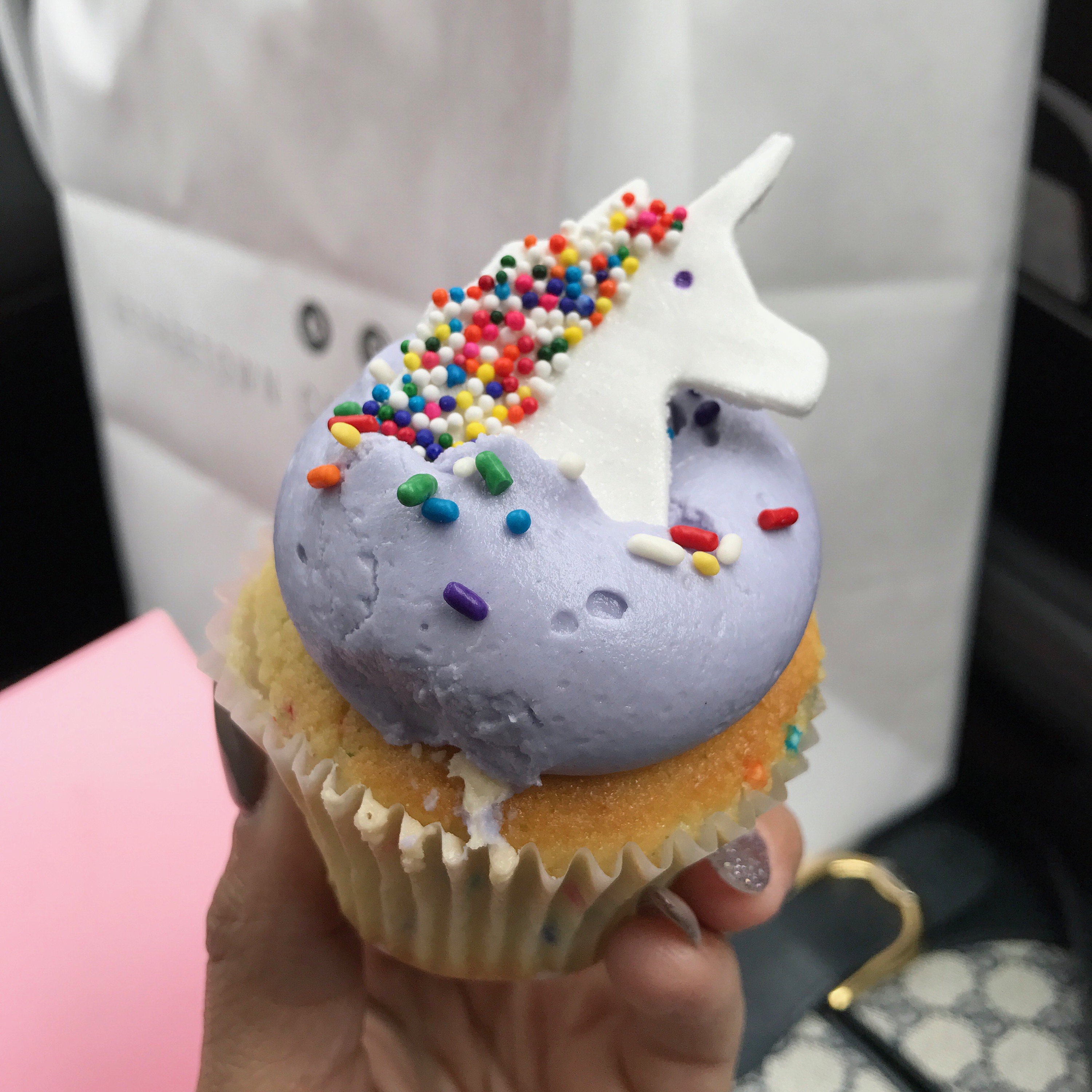 Boston has lot's of history
Boston has many old churches and historical architecture. We also drove around to explore a bit. There's a lot of history in Boston.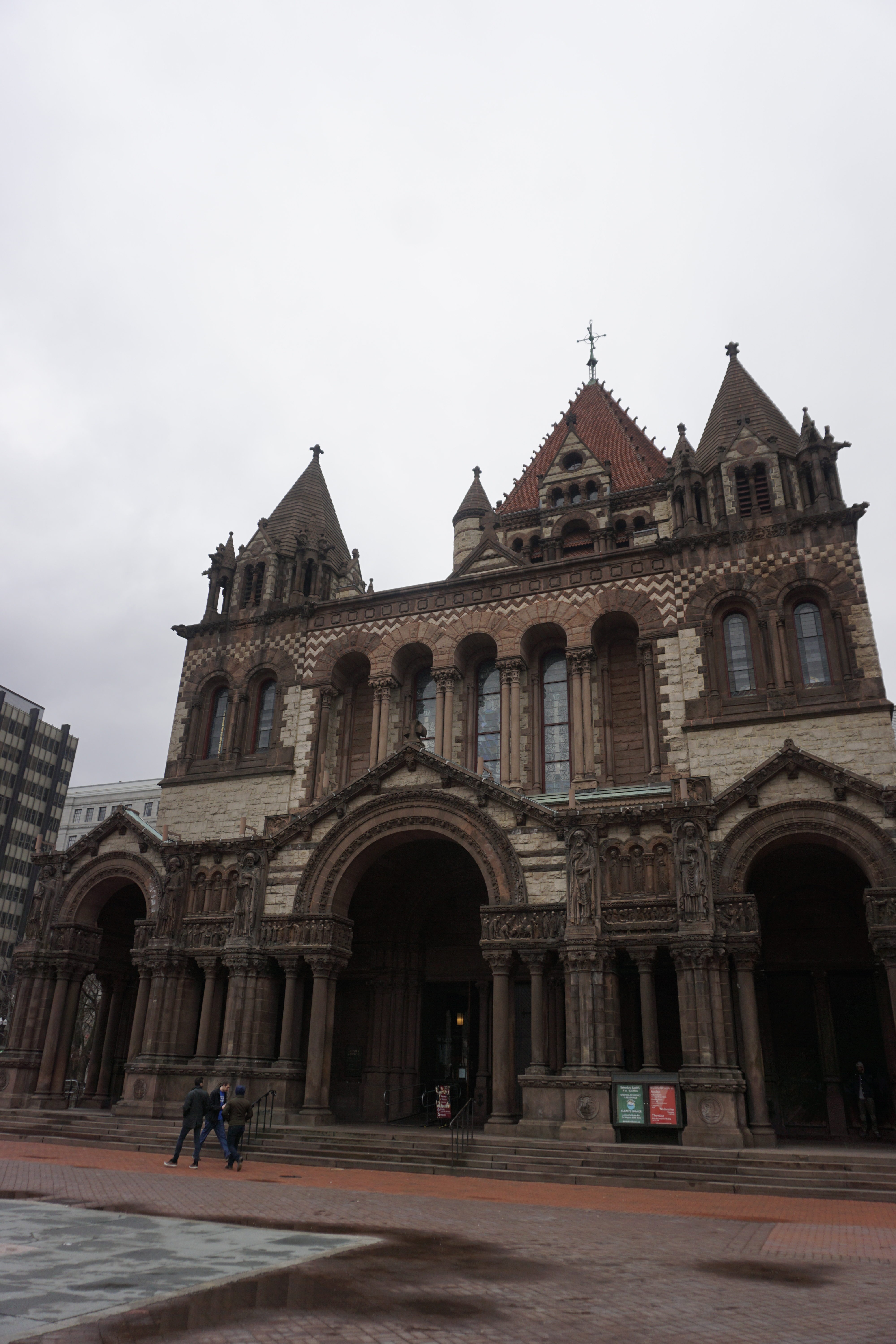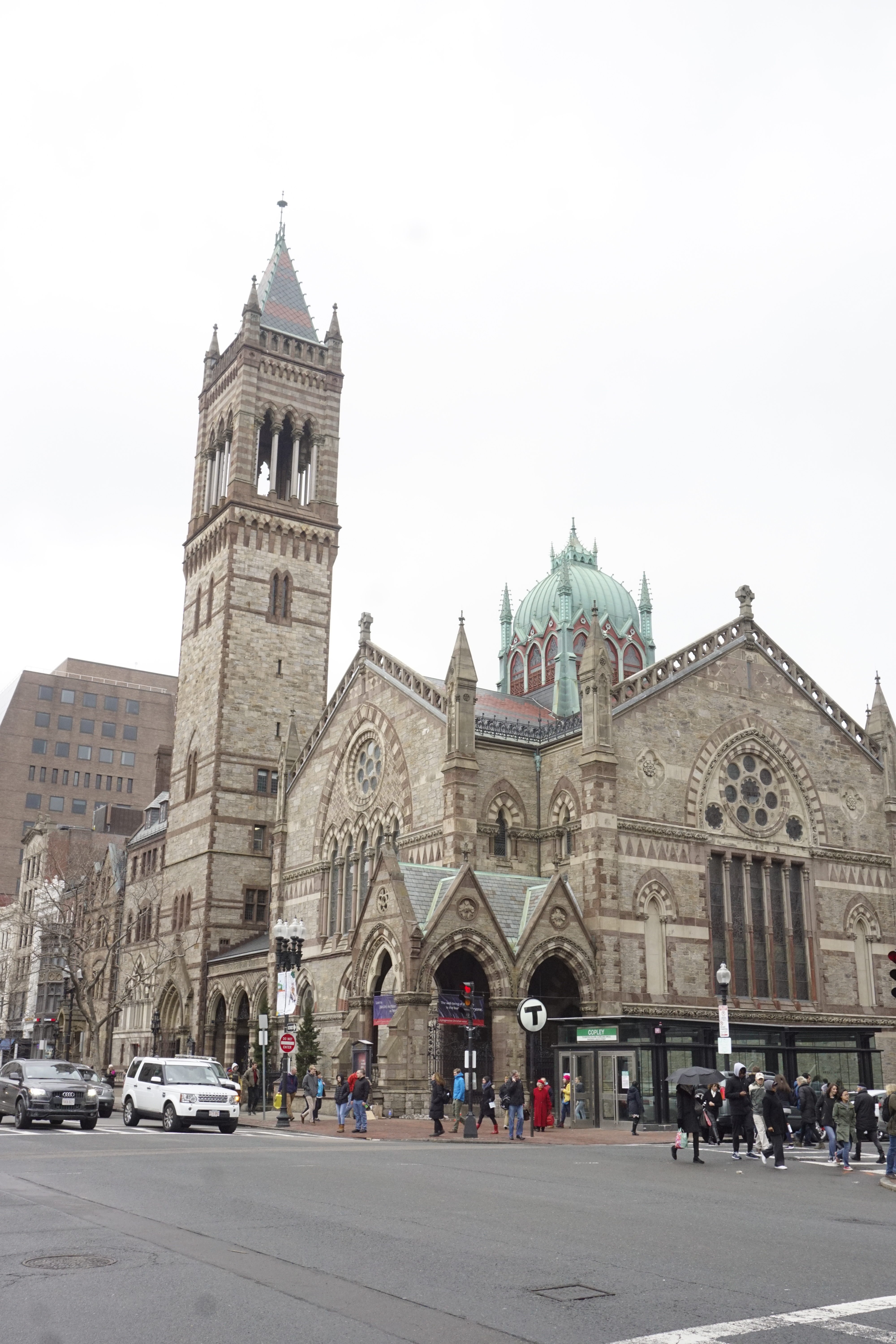 Saturday ended with dinner at Tavern on the Square (bar/grill type-family friendly) and then back to the hotel to rest up for day two.
Day 2
On Sunday, we decided to visit the Boston Tea Party Museum. I thought this would be a fun experience since it's an interactive museum. Well, my kid sure enjoyed this one- so I was right 🙂
We were greeted by Abagail Adams who took us back in time as they re-enacted the night of the Boston Tea Party. We attended the town meeting and then stormed off to the boat to dump the tea. This was the fun part- we got to dump tea! No, not for real but for pretending. We toured the boat and learned more about the historical event and headed inside the museum afterward.
In the museum, we got to see one of the original tea chests and learned about its history. We also watched a movie about the Boston Tea Party. And last but not least, we went to Abagail's Tea Room to have some tea and scones. Everything was yummy!
And that was our weekend in Boston. If you get a chance to visit, I would recommend these places. Just be sure to stay in a hotel that's family-friendly if you're traveling with children. There are many other things you can do in downtown Boston when the weather gets warmer like whale watching or taking a duck boat tour.
Have you visited Boston? What's your favorite thing to do while there?
Next stop… Miami!