*This is a compensated campaign in collaboration with CLEAN & CLEAR and #WeAllGrow Latina Network. All opinions are my own.
As summer break begins to fade away, the most common phrase becomes "back to school." Those three little words mean so many things to both kids and moms. It means shopping for new clothes and school supplies, figuring out what to pack for lunches, adjusting to school times again and so much more. Then, there are the nerves- will my child adjust? will she feel comfortable, happy, safe?? And her nerves, of course- will I fit in? Do I look ok? Will I see my friends, sit alone at lunch, have nice teachers?? All of THIS.
Changes, changes…
And OMG, let me not forget this part- I now have a TWEEN who is going into middle school. How did this happen? (breathe) Naturally, this means she is beginning to worry about things like her skin, nails and hair. To be honest, she has always been obsessed with her long locks, but her main concern this summer has been her skin. She has been complaining to me about tiny bumps on her skin and asking what products she can use. As a beauty blogging mommy, I must come up with a solution.
Start them young.
I am so happy to partner up with Clean & Clear because I was able to introduce my tween to some great products (at great prices) that will help her out. Self care is super important and it should be taught from an early age. My mama taught me and now it's my turn to teach my daughter. And since she is so used to seeing me try out all kinds of products, she thought it would be fun to be in the hot seat this time around. As soon as I mentioned using the new products we were sent, she popped up to my bedroom door with her spa headband on and ready to go.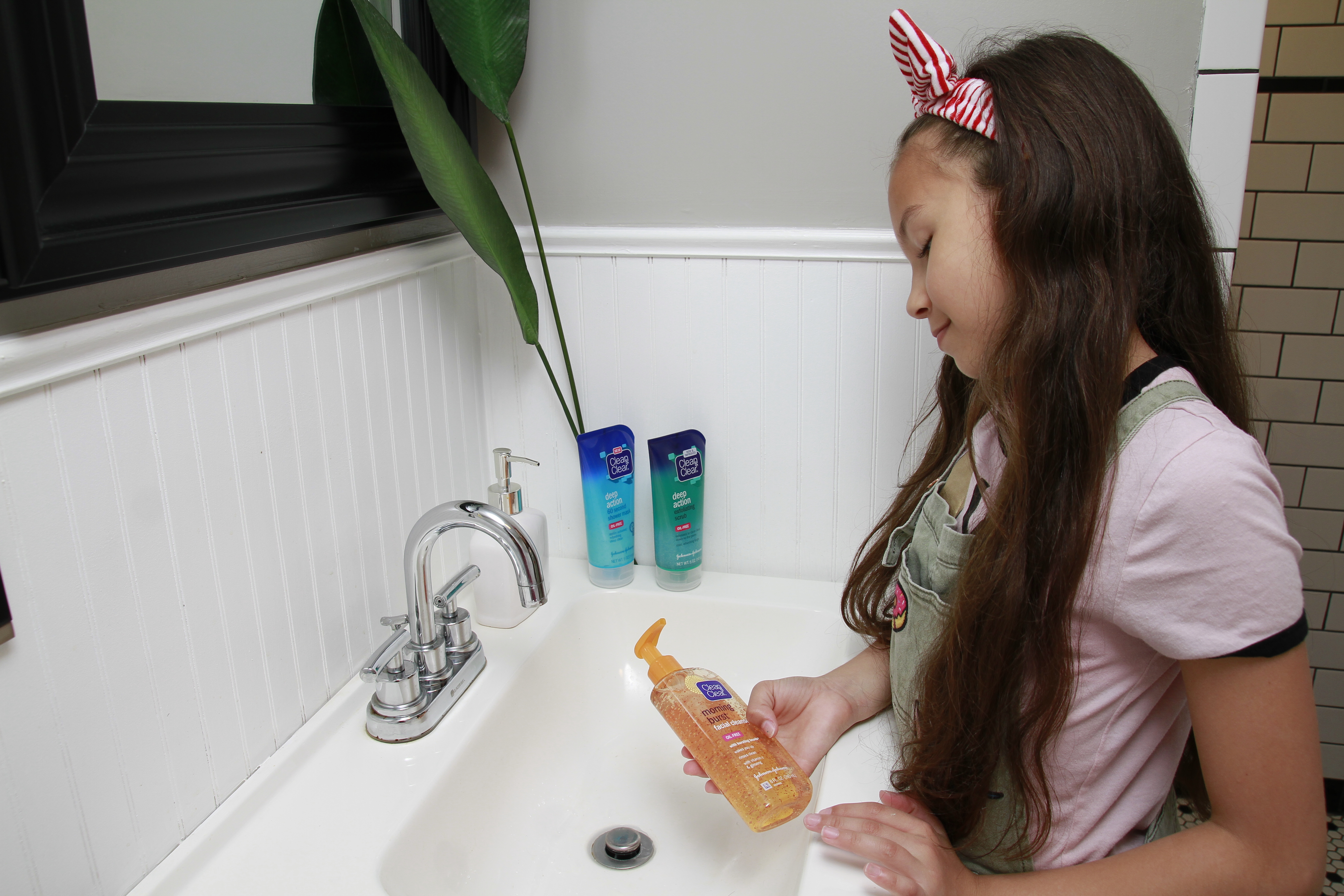 Tween skincare 101
To break her in, I had her try out CLEAN & CLEAR® MORNING BURST® Facial Cleanser (retails $5.49) which is a unique gel cleanser specifically formulated with effective cleansers and vitamin-enriched BURSTING BEADS® to awaken skin. It gently removes dirt, oil, and impurities while releasing vitamins at the same time. 
Directions for Use
Start with clean hands.

Use those clean hands to splash water on your face.

Squeeze a small amount of Clean & Clear cleanser onto wet palms – a dime-size should do it.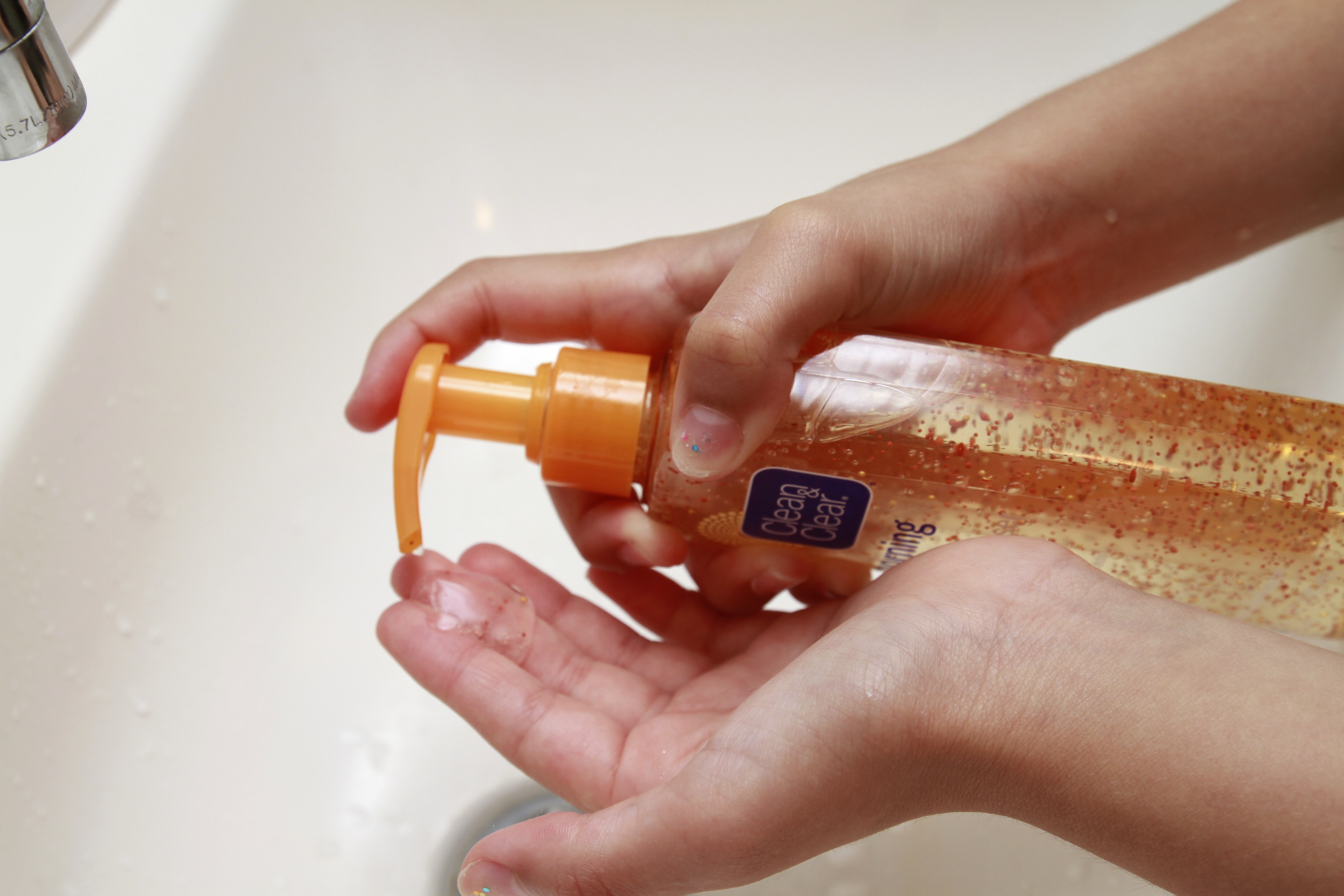 Work into a lather. Place the now foamy cleanser onto your face and use your fingertips to gently swirl it around…circles, figure eights…that type of thing.

Feel the BURSTING BEADS

®

start to break apart. Oooh…

Rinse your face thoroughly then pat it dry with a towel.

Give yourself a big smile.

A-OK to use every day
My daughter really enjoyed having some spa time and giggled at the tingly sensations and scents from the products. We also love the CLEAN & CLEAR® Deep Action 60 Second Shower Mask($6.89 in stores) and the CLEAN & CLEAR® Deep Action Exfoliating Scrub ($4.99). The CLEAN & CLEAR® Deep Action 60 Second Shower Face Mask is made to work with the steam of your shower to deeply, but gently exfoliate away traces of dirt, oil and dead skin that can clog pores. It's perfect for kids on the go. 
The CLEAN & CLEAR® Deep Action Exfoliating Scrub invigorates skin by cleansing pores deep down and gently exfoliating surface skin. My daughter liked how this one felt on her skin, too. She said it was "refreshing!"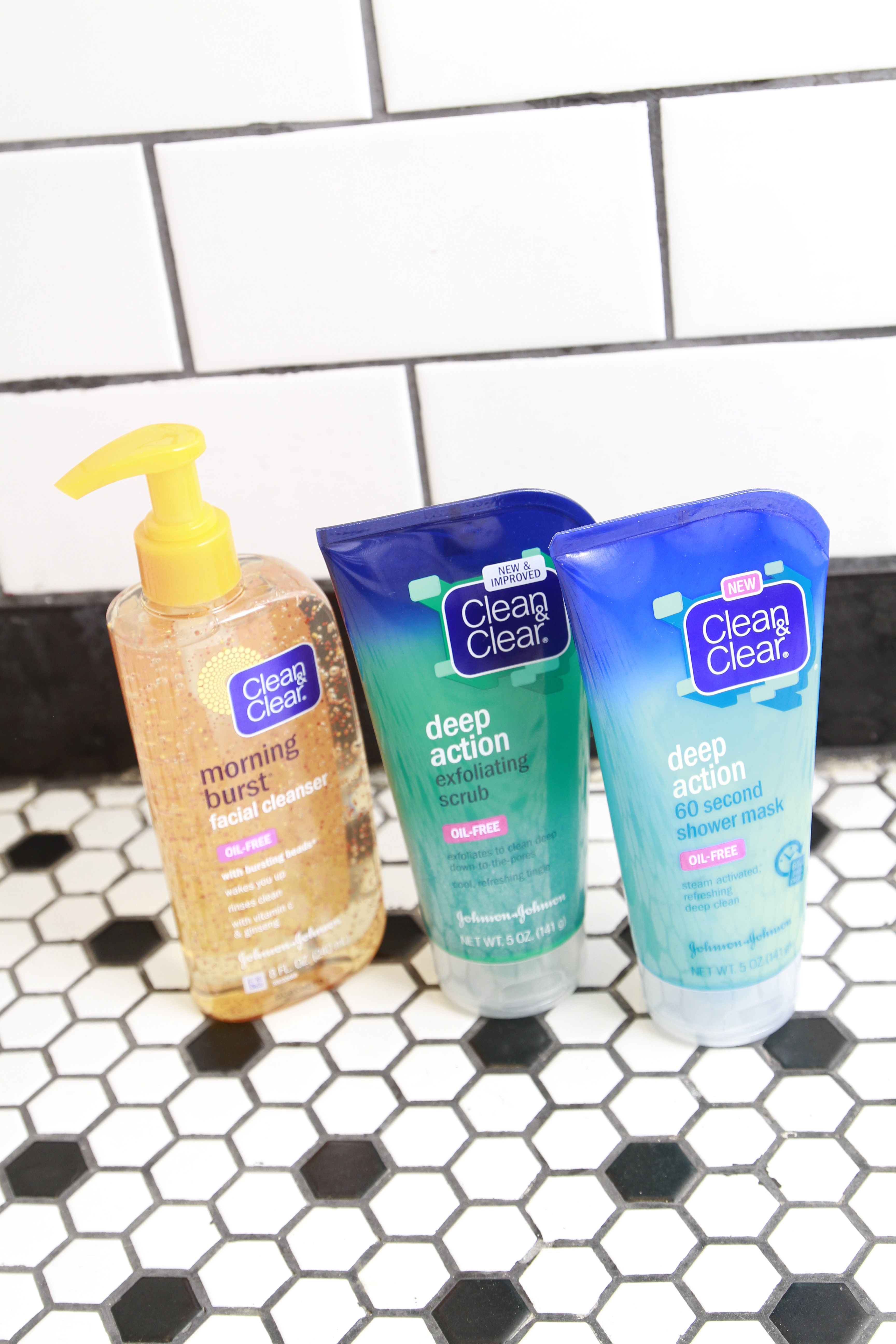 I'm so glad my daughter now has products she can turn to to help her skin as she conquers a new school year. Watching her smile and make funny faces as she learned to care for her skin = priceless.
…and now… there's a giveaway! If you already love or haven't yet tried out Clean & Clear products, now's your chance to win some! Simply comment below why you'd like to win and share this post. Winner will be selected at random. (Must be 18 to enter, U.S. residents only) Good luck!!!