As we await the debut of Disney's live-action Beauty and the Beast, I thought it would be fun to create a tablescape to help ring in the celebration. Creating a Beauty and the Beast tablescape is perfect for a pre-movie party, sweet 16, proposal, or even wedding. Beauty and the Beast is such a timeless beauty story and there are so many fun details to incorporate. So, I invite you to be my guest and let me show you how this lovely tablescape got done.
More reading: DIY: Girl Gang Party Styling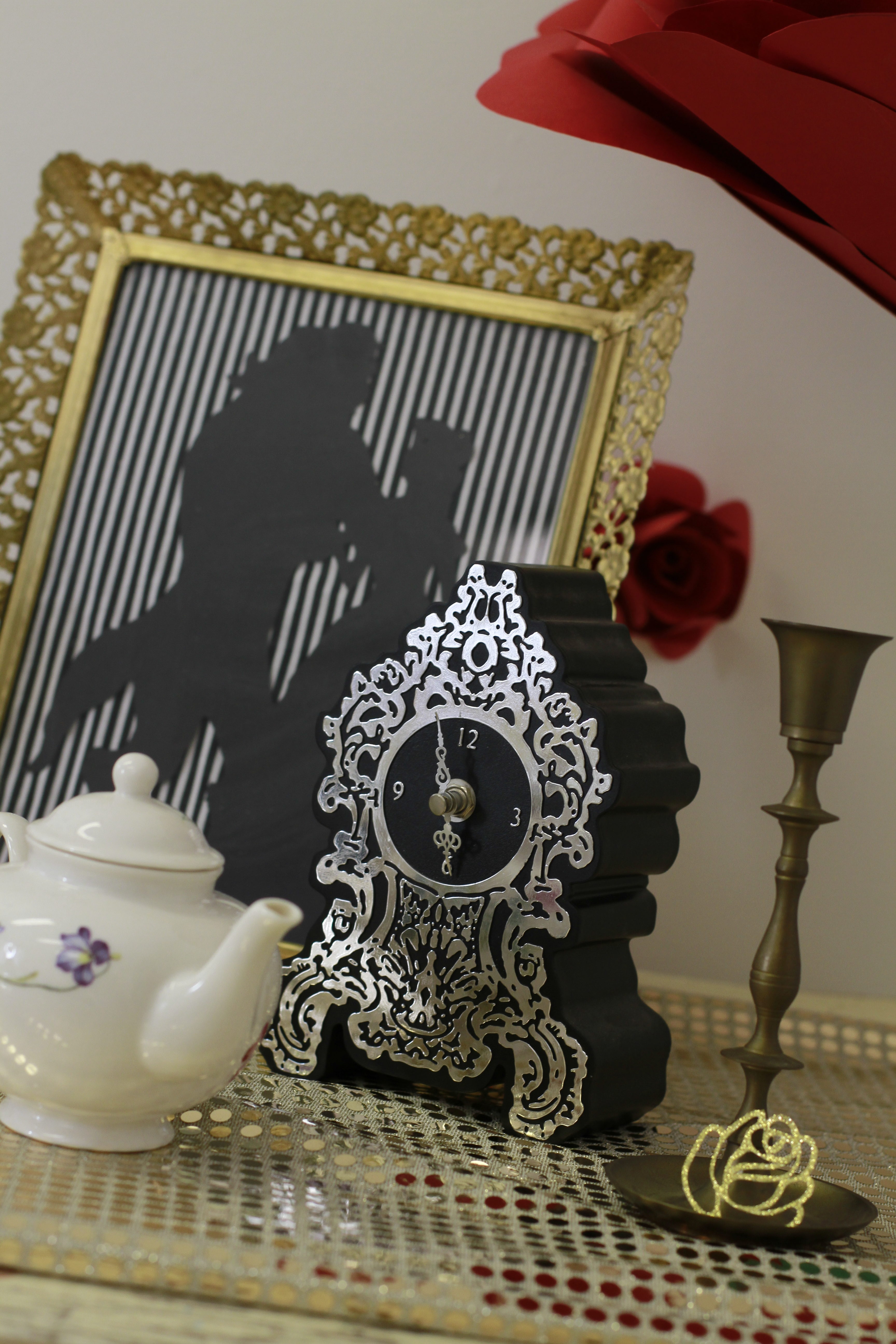 Timeless vintage pieces help make my tablescape come together.
First, I must share that most of the items used to create this setup were already in my collection. You see, I collect a lot of vintage pieces and either restore them, paint them or leave them as is.
Everything pictured below I already had except for the candlestick which I picked up at a thrift store. The frame used to be my grandmother's- she was going to throw it away and I took it home, sprayed it gold (it was a rusty gold), and added fabric inside. I made a desk tray! But here, I added a Beauty and the Beast silhouette (made by Vanessa Ferrara) which went perfectly.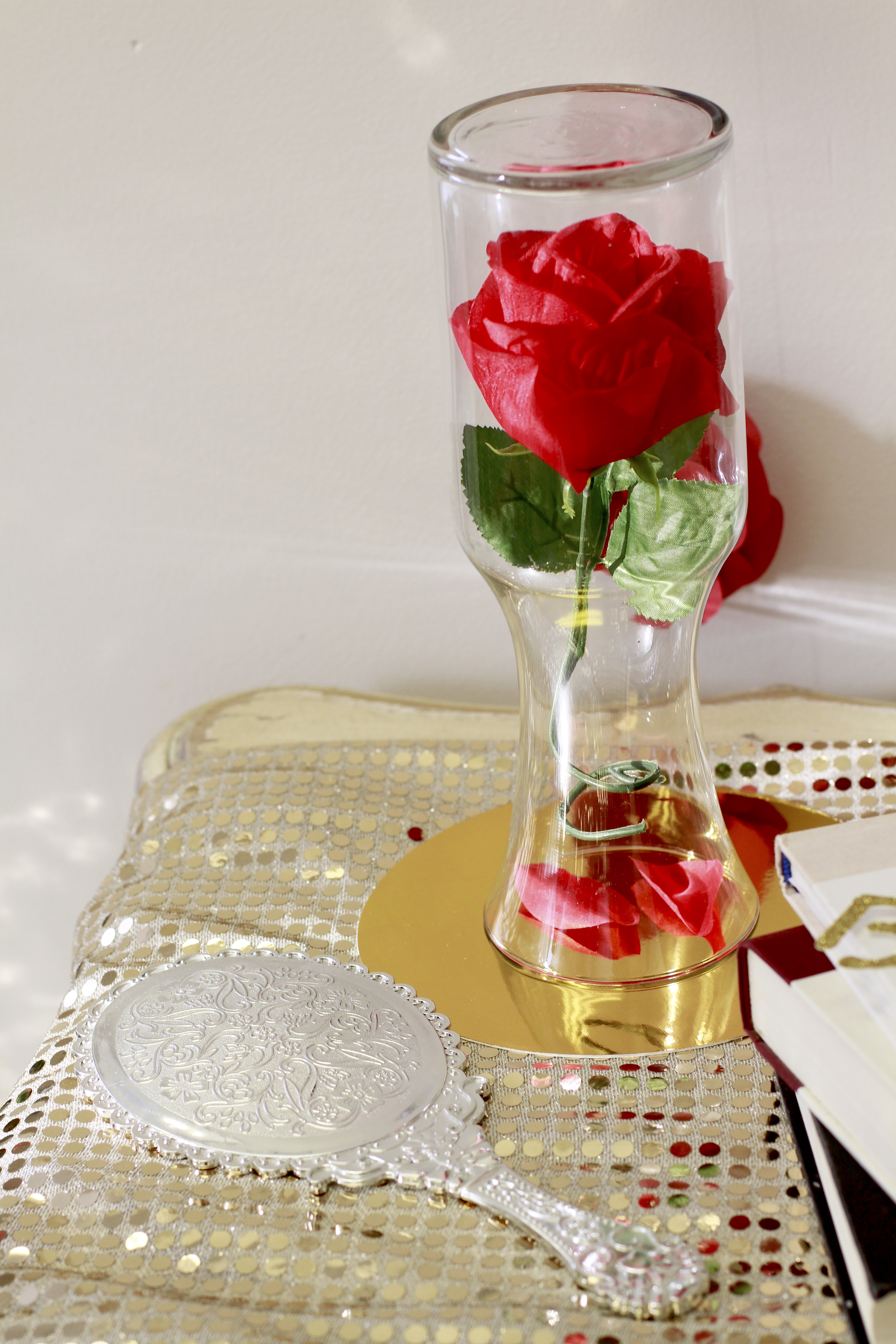 Get creative with what you have. Use your imagination!
To create the enchanted wilting rose, I used a faux rose, curled the wire, and tucked it into a clear glass carafe. I cut off two of the petals to give it that wilting effect. For the bottom, I used a gold circle which was provided by the LVR shop. And the hand mirror I already had. 
The rose is the signature flower from Beauty and the Beast. Vanessa Ferrara makes beautiful paper flowers by hand. She made hanging roses and a giant rose that also makes for an awesome photo prop!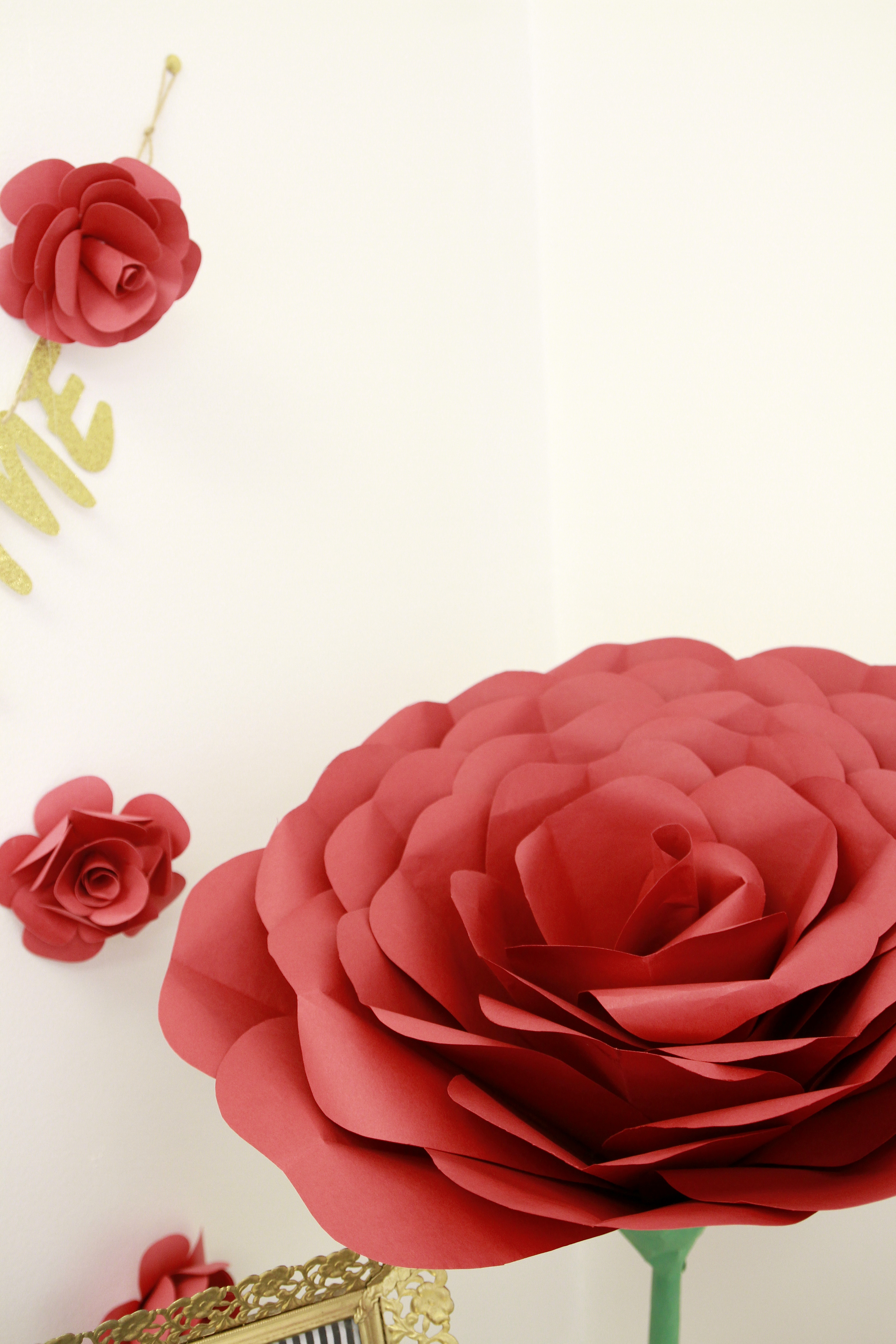 Pretty little cakes for our guests.
The cupcakes are from the Stop & Shop bakery. I just happened to pick them up and thought with all the red- why not add some red velvet cupcakes? We used glittery rose confetti as toppers. You can order these and the "Tale as Old as Time" banner from the LVR shop on Etsy.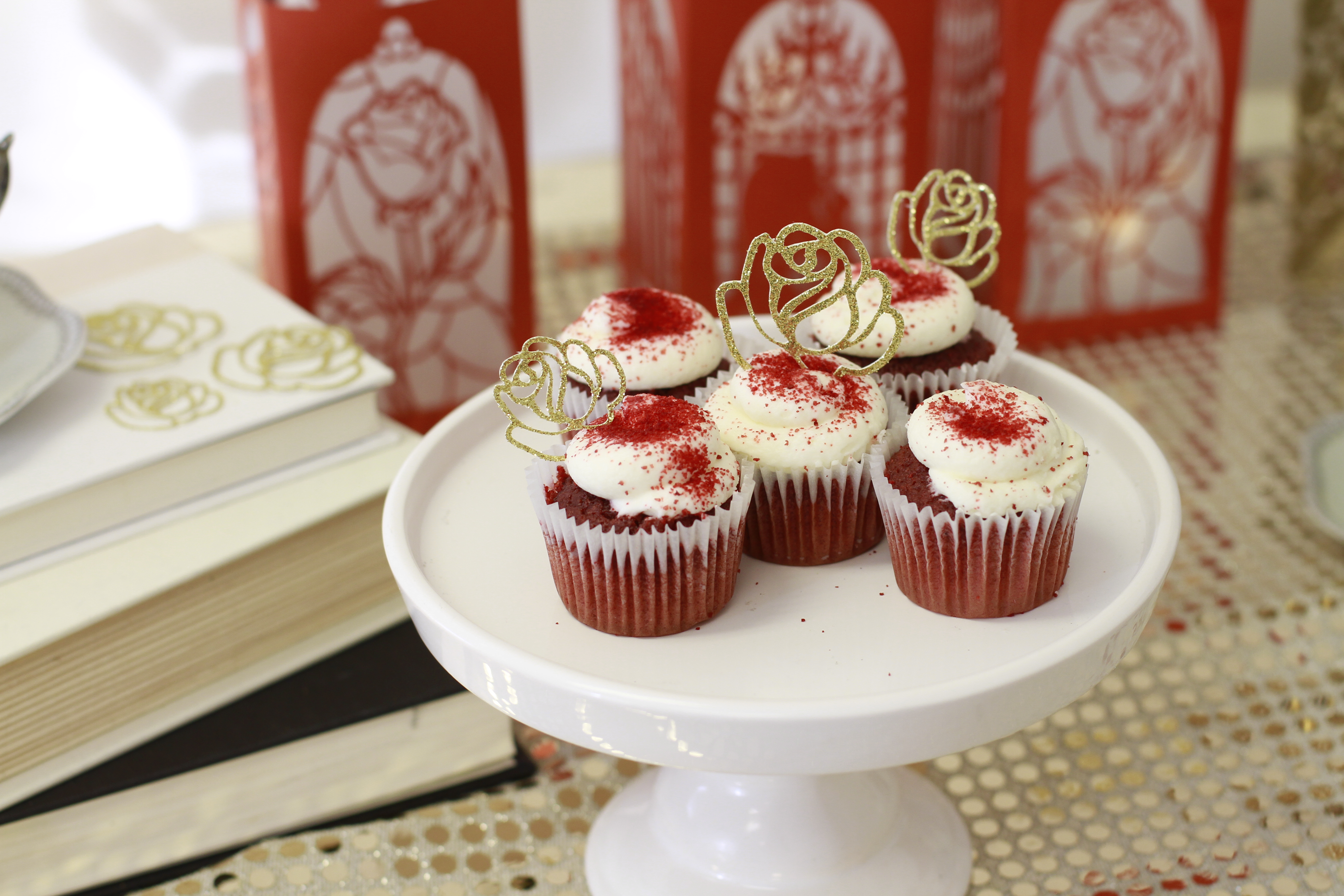 What's a Beauty and the Beast tablescape without some old books?
And tea. But of course. I'm sure Belle would agree with that.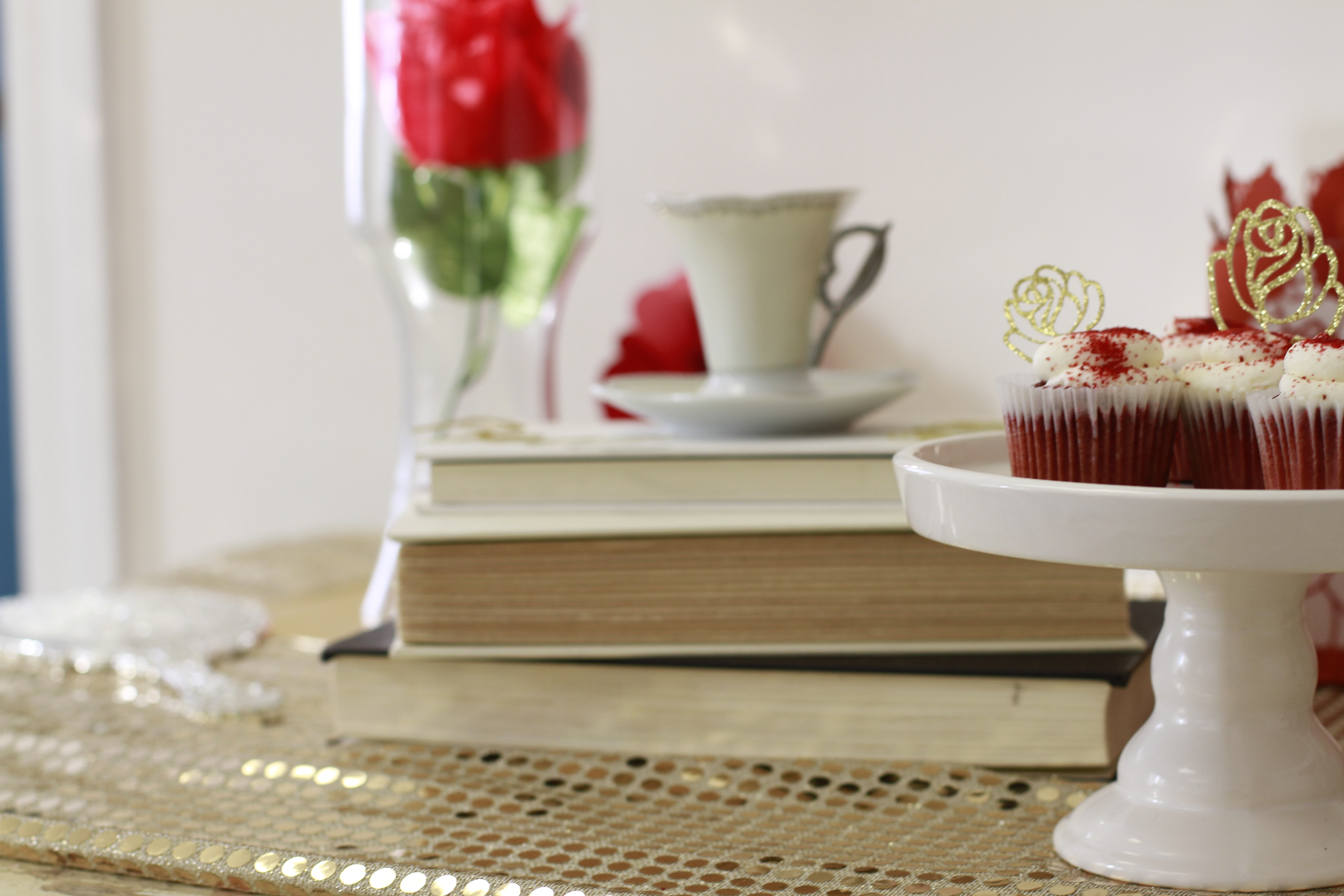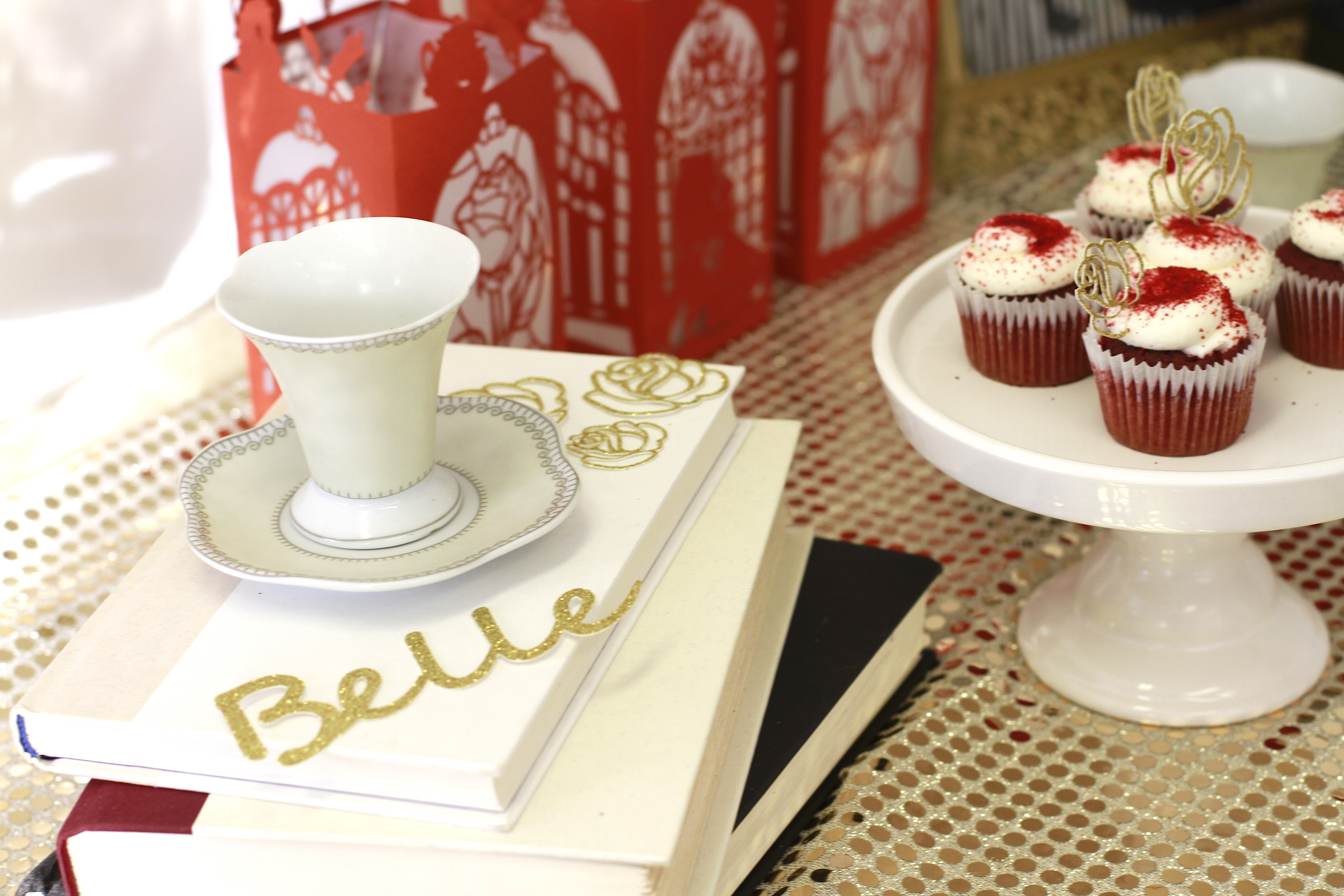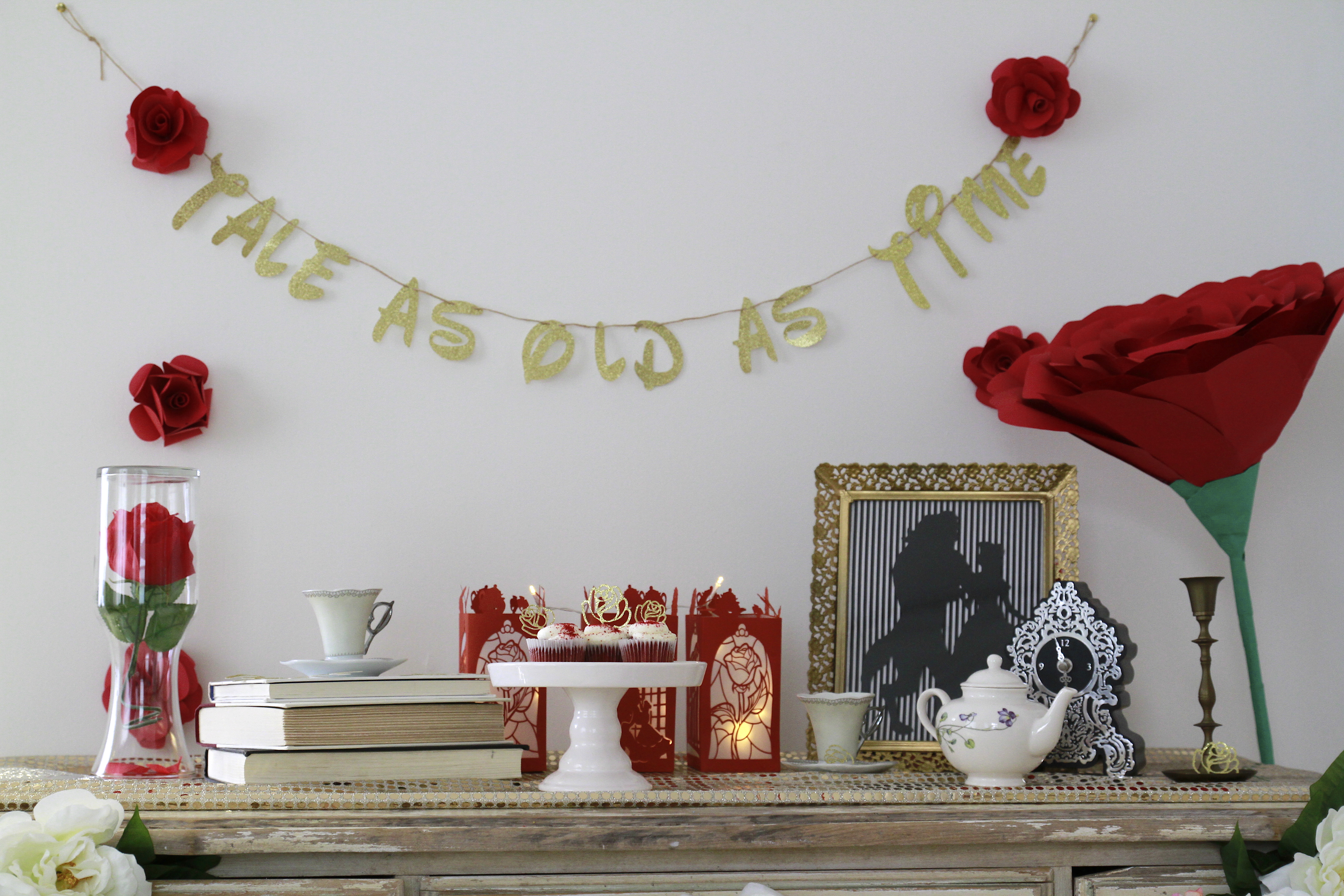 It's all in the little details.
We dimmed the lights so you could appreciate these beautifully detailed tea light holders. You can buy the designs from Designs by Miss Mandee but they were made by Vanessa. They feature Beauty and the Beast dancing, the enchanted rose, and some details from the castle.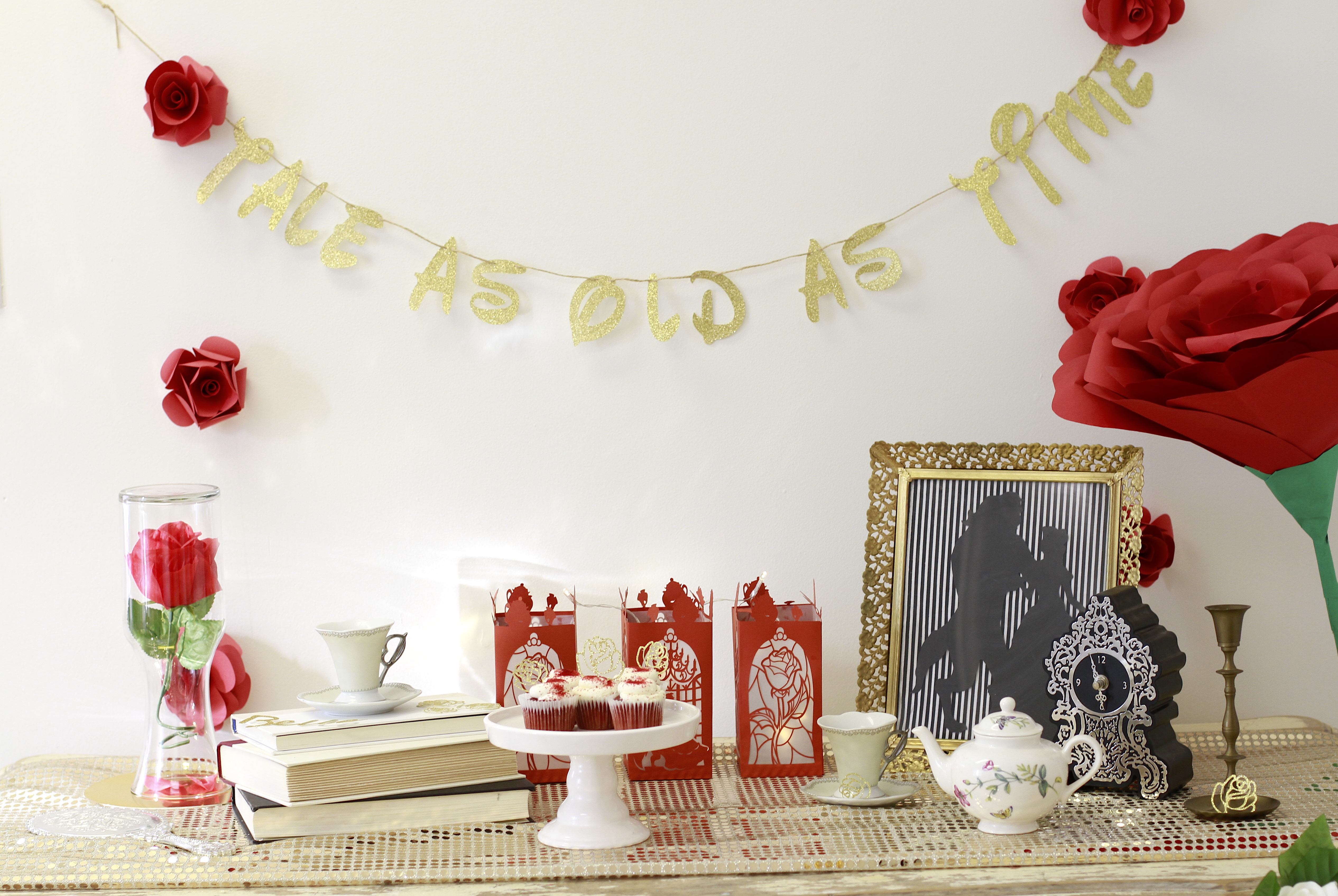 I love the way our Beauty and the Beast setup came out. Special shout out to fellow creatives, Lee and Vanessa who created custom paper decor to go with the theme.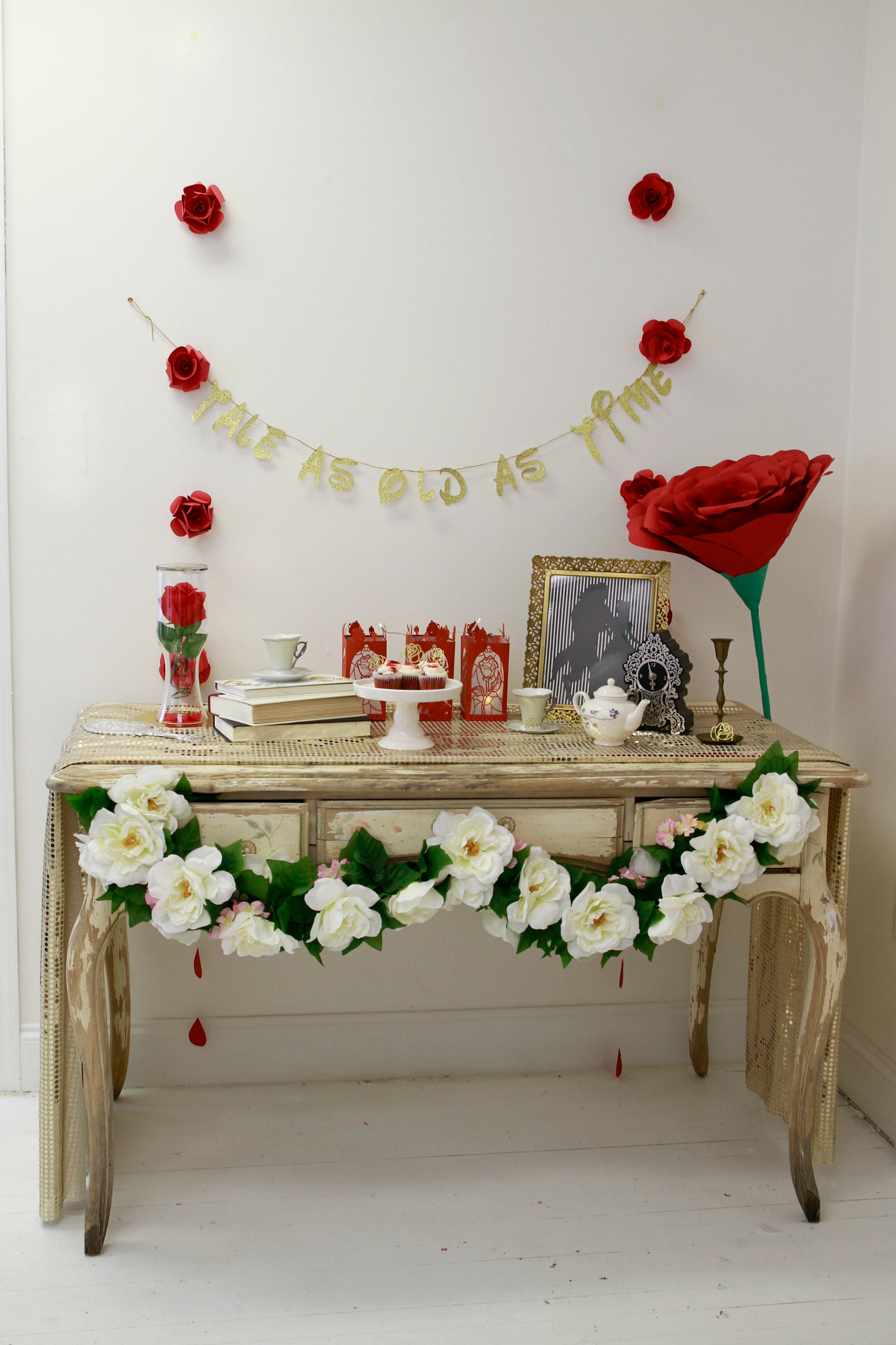 I seriously can't wait to see the new movie. As a little girl, I remember watching the animated film over and over again. I probably know every song, speaking part, and character. I'm not kidding. My obsession as a child was every Disney movie and my mom made sure to buy me every one along with matching bedding. Again, not kidding. It's no wonder I later went on to attend Disney University and got a duck-torate degree (still not kidding). So, you can imagine my excitement!
Are you excited to see Beauty and the Beast this week?