*This post is a collaboration between the #WeAllGrow Latina Network and Minted. All opinions are my own.
What happens as soon as November begins? Holiday madness, of course! And wether you are a doting fur mama or have little ones to show off, you know the drill- to the photographer and to holiday card creating! Oh, and let's not forget those pinterest boards you obsessed over last month in brainstorming for your "unique" holiday photos and cards. Then there's wardrobe planning, making sure everyone looks super cute and spiffy- like they came straight out of a catalog. On to selecting the photo(s) that made the cut, ordering the cards and then labeling and mailing out. Seems like such a production to put together doesn't it?!
Well, it doesn't have to be. Aside from this blog, I have been a photographer for about ten years. I'm also a mom. You can say I know the ins and outs of holiday photo prep and planning. I'm going to share with you how I plan to tackle these tasks this month.
Come up with a theme. This makes your planning so much easier instead of going to your photographer and expecting them to read your mind (trust me, I'm a photographer!). Last year, I decided to make my daughter a snowman inspired look. I know, I can get crazy with it but I have only one child so that's my excuse. I planned her outfit and got our dog a little Santa hat. The photo session ran smooth because her outfit and props were planned ahead.
Schedule your photo session ahead. As soon as the month of November hits, I pick a date for our session. It helps to schedule it so there's plenty of time to create and order cards.
Make ordering easier on yourself. Order from a vendor with user friendly templates, fast turn around, and mailing service. This is essential. Sure, those one hour spots are convenient but the quality isn't great and you still have to go home and write out addresses and seal envelopes; etc. Who has time for all of that?? Not this girl!
This year, I'm creating holiday cards with Minted. Not only are their deigns beautiful but they are user friendly and offer so much convenience. Not only is Minted a design marketplace of independent artists from around the globe but all of the holiday cards are available with matching custom stamps, envelope designs and free recipient addressing.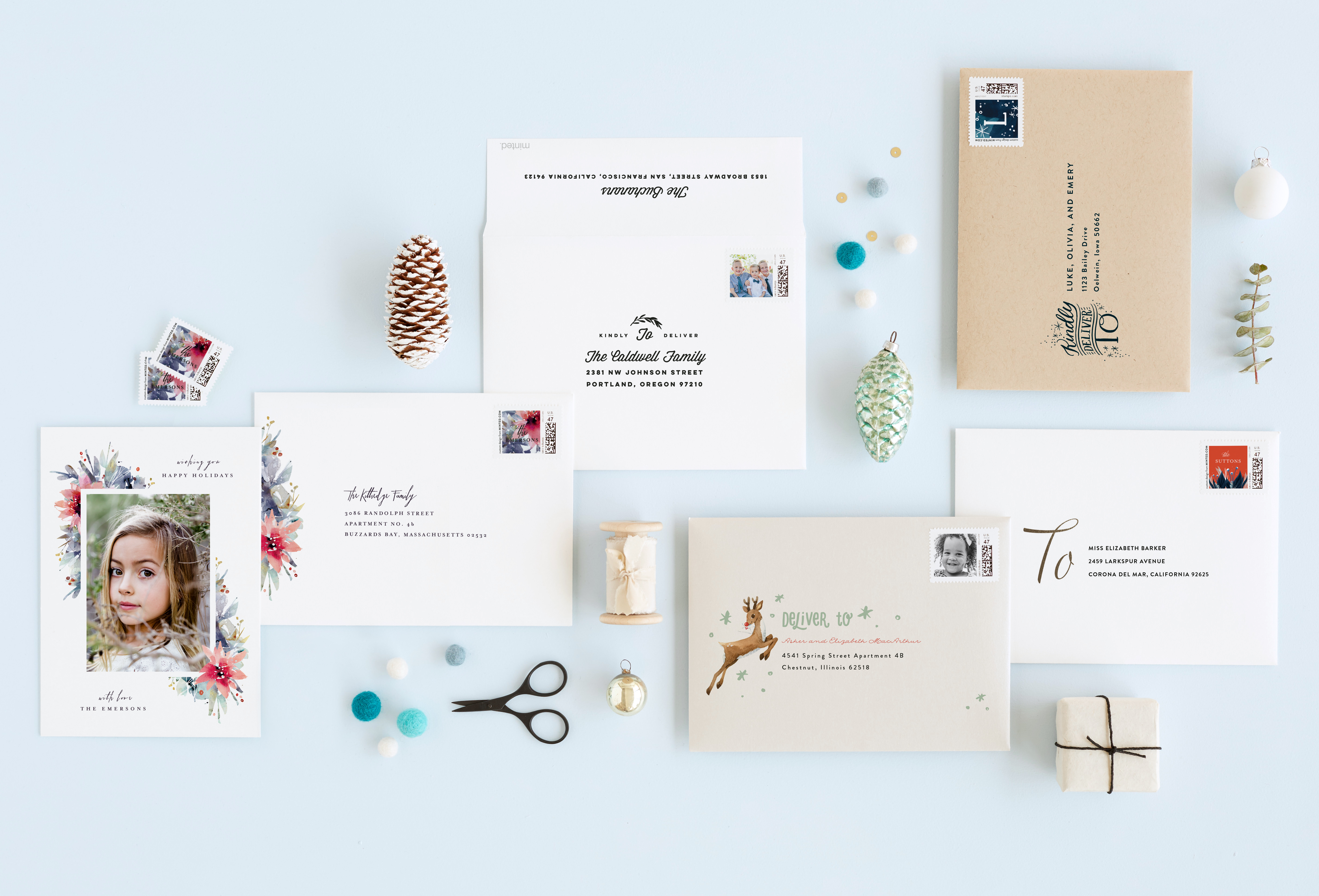 There are so many unique designs to choose from. Some trends this holiday season include midnight blues, graphic black & white, botanical wreaths, and glittery foil. Among this year's top trends are real foil-pressed holiday cards in gold, silver and rose gold and photo letterpress holiday cards featuring the luxurious look and feel of letterpress paired with unique inks and vibrant colors.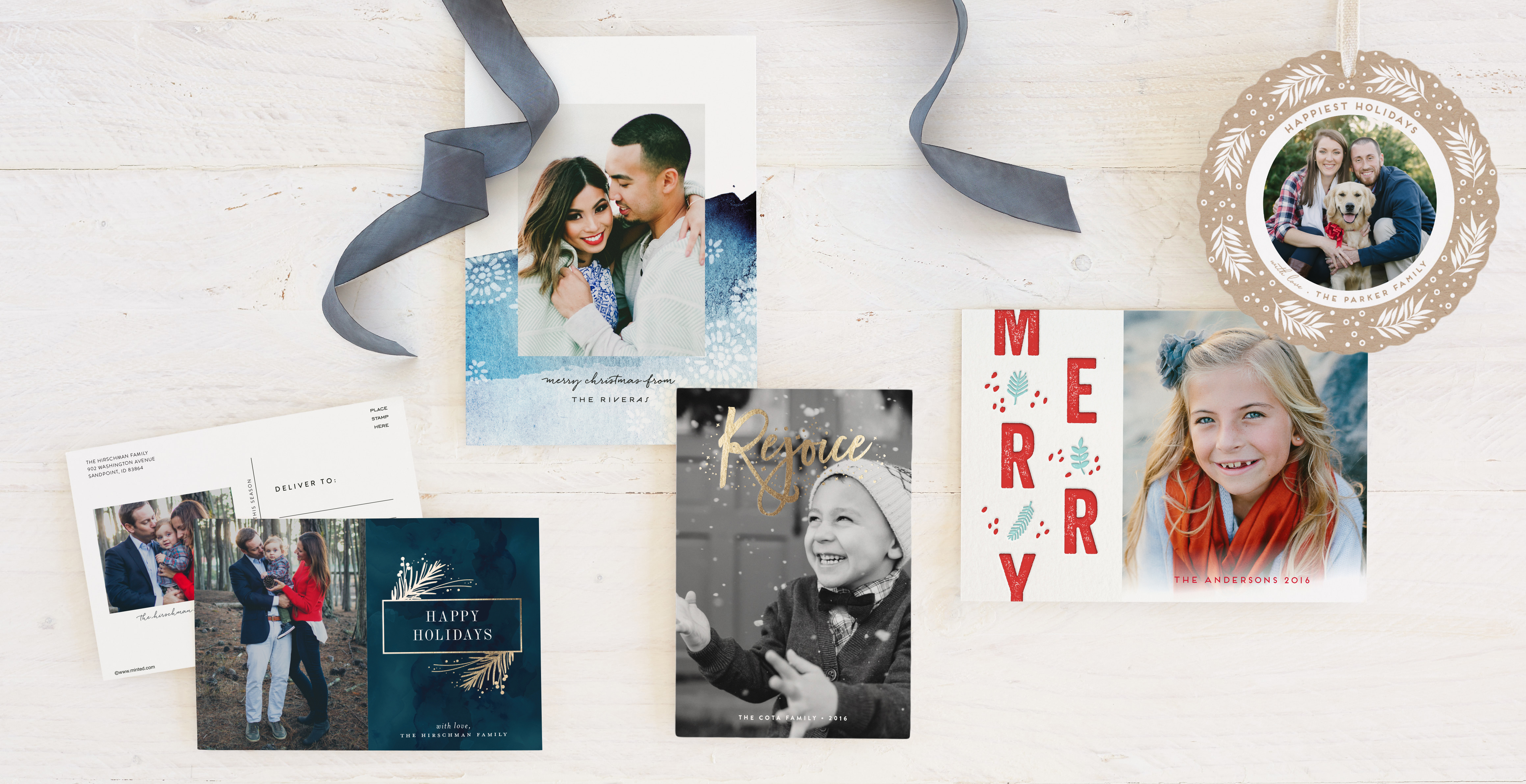 I hope you could draw some inspiration from this post. The holidays can be stressful but they are also full of love and joyous moments with your loved ones. Being able to capture those memories and share them with others is a gift in itself. So remember, don't stress, find ways to make things easier on yourself and enjoy the season 🙂