It's been a brutal winter this year. Snowfall after snowfall and ice storms galore. For a lover of fashion, that can surely be frustrating. I'm tired of wearing snow boots and thick thermal-esque leggings everyday. But at temperatures as low as 1 degrees, what's a girl to do?
I was grateful for at least 45 degrees this weekend. It felt much warmer than the norm lately. So, I was able to ditch the snow gear for the day. But… then it began to snow…yet again. And while I'm so sick of snow, I had to take advantage of the beauty it was adding to my street style shoot. I call this look "undercover snow style" because I am definitely undercover using layering accessories like a hat and poncho, for example.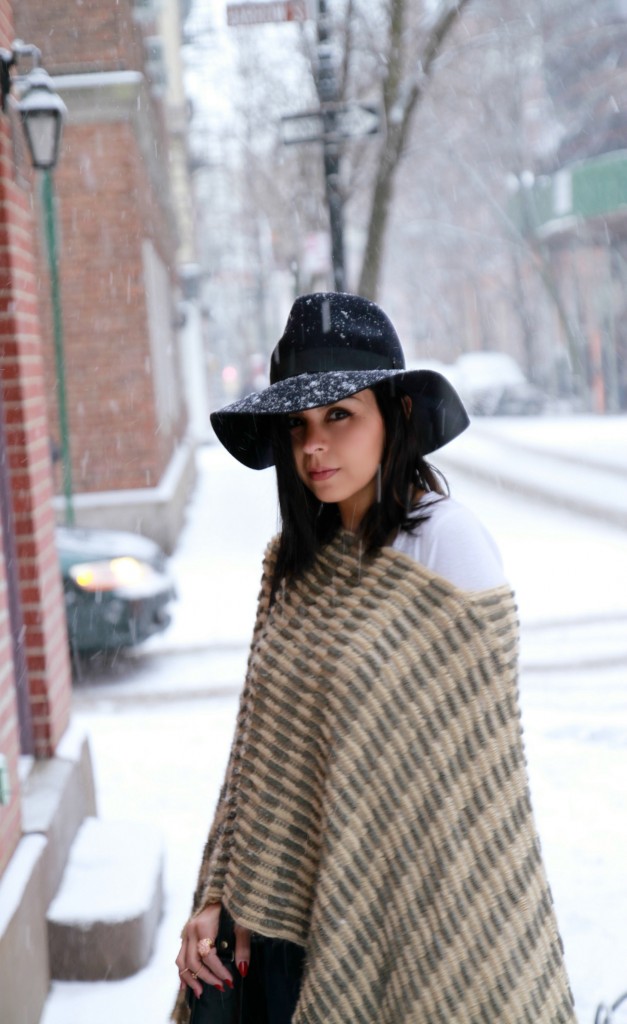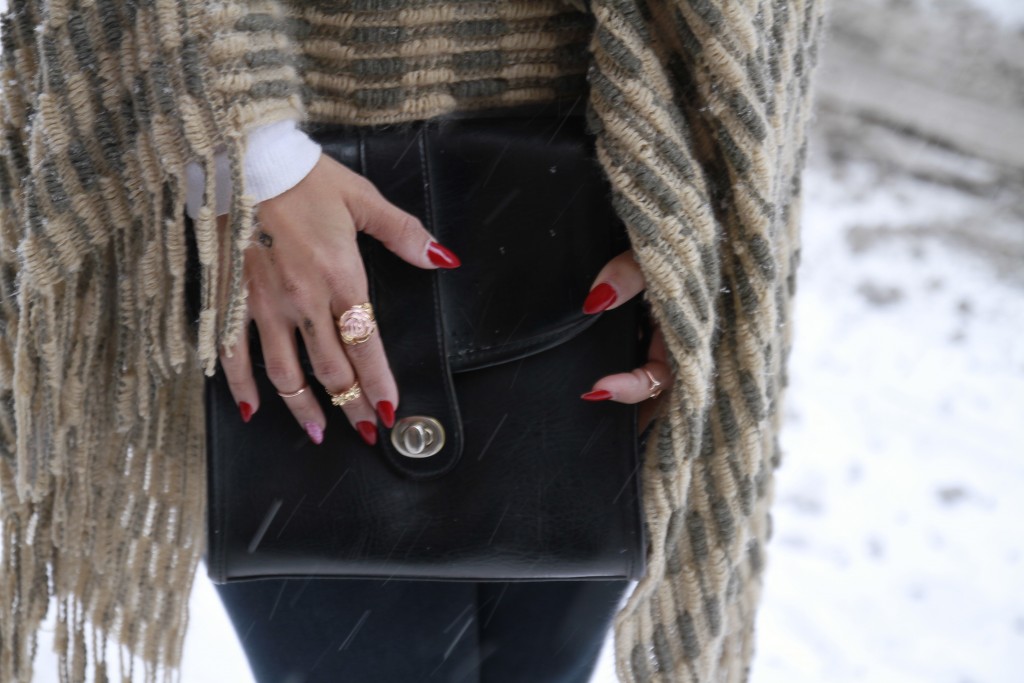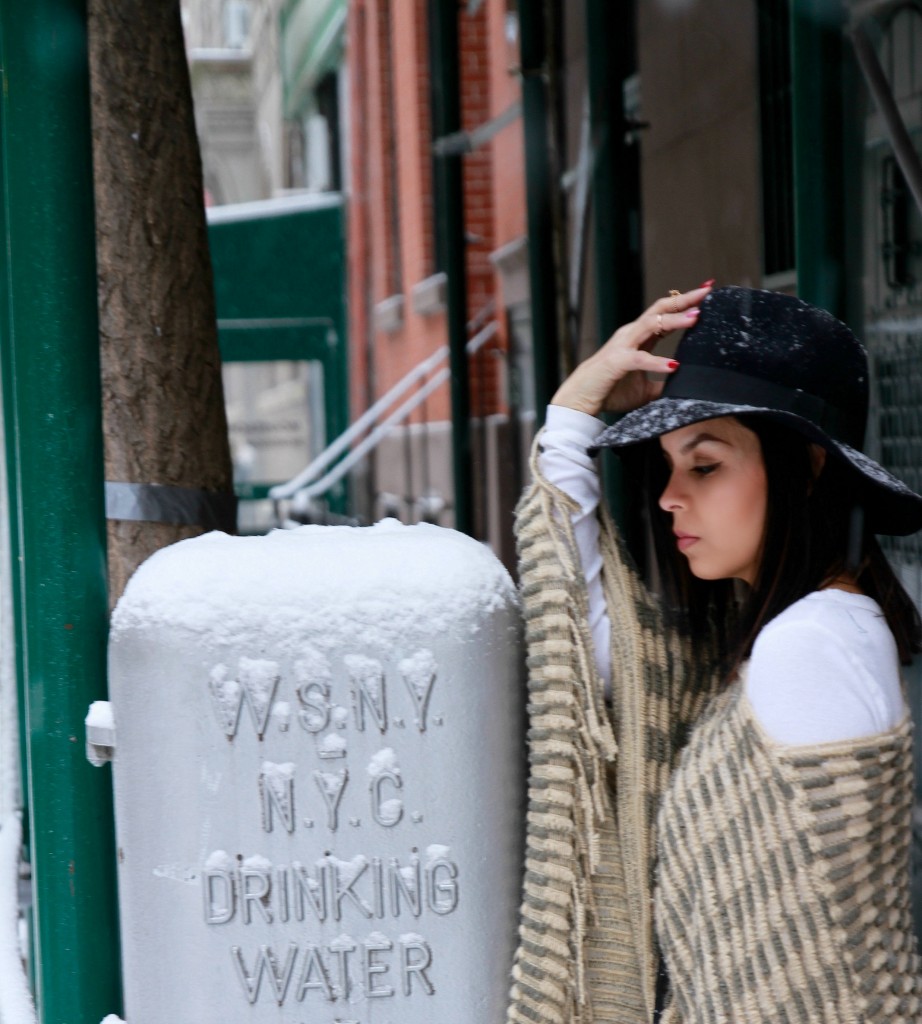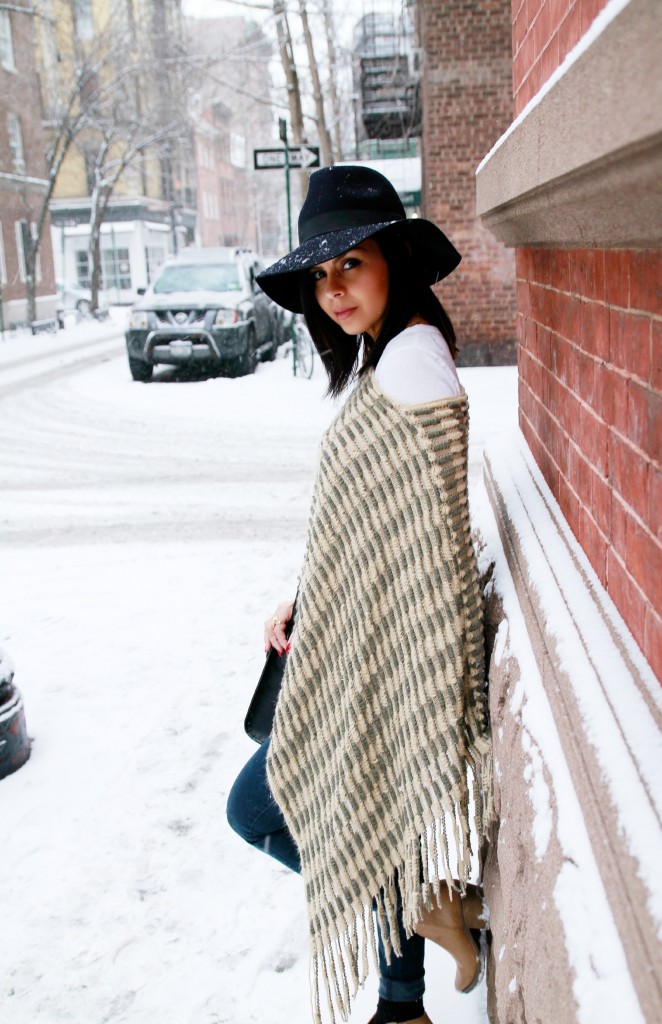 For this look, I paired a knitted poncho in the neutral colors of sand and navy with skinny jeans, ankle boots and a wide brimmed navy hat. And a vintage leather satchel in black. This look was all under $100. The bag and poncho I picked up at a flea market last fall. Both under $25 each. The hat and boots are both from Forever21 (both were on sale- about $15 each!). The jeans are from Macy's which I've owned for a few years now. And the knitted ankles socks are from TopShop. Under the poncho, I wore a long sleeve thermal top also from Forver21.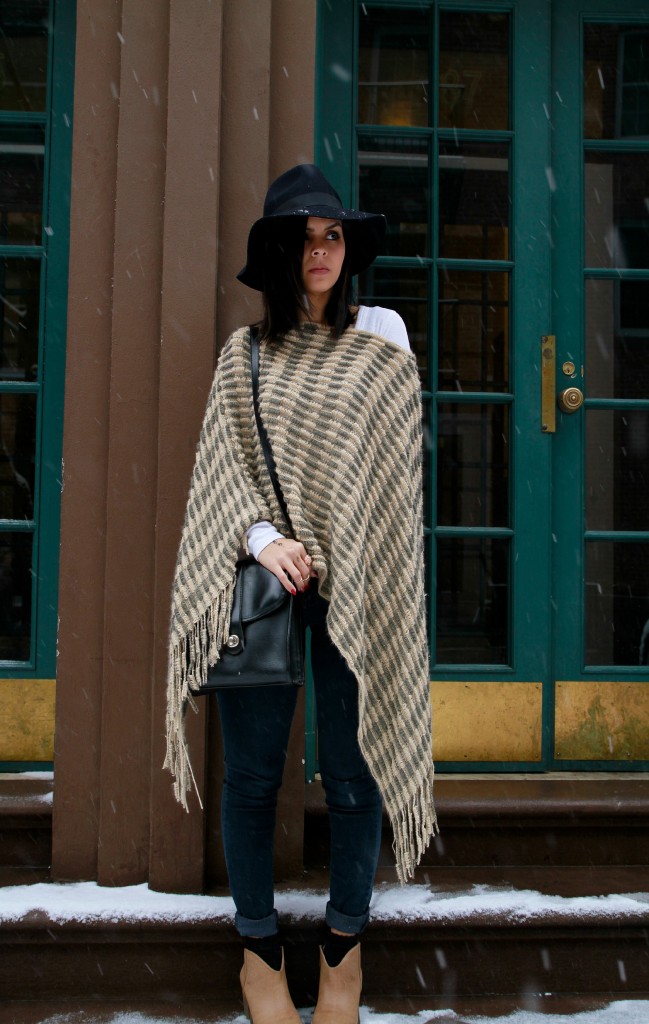 "The snow reminded me of the beauty & mystery of creation of the essential joy that is life."
~Orhan Pamuk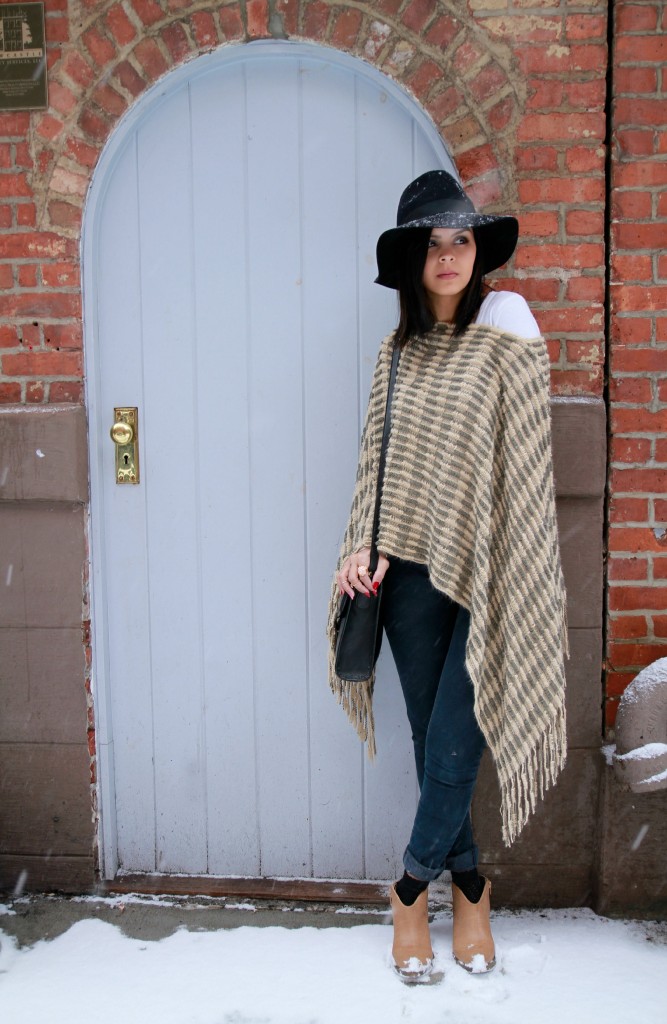 This look is easy, comfortable and warm (on days over 25 degrees of course). I can't wait until spring but in the meantime, I will keep layering for winter.
Until the next post,
xoxo
Lillie Morales
JerseyFashionista.com