As January is coming to an end, mother nature has been reminding us out here in the tri-state that (colder) winter days are coming. But that's ok, it won't stop me from rocking a pair of heels and glamming it up. In this post, I'm taking a statement coat + basics to create an effortless, chic look.
I hate the cold but I do love my (faux) furs and statement coats. They make me feel witchy and glamorous all at the same time (insert evil laugh). When I spotted this coat around the holidays, it reminded me of a similar style coat I saw Zelena from Once Upon a Time wear. I love fairy tale villains and I love their style on that particular show.
I wanted a walker-style coat but something more stylish.
When searching for the perfect coat, I wanted something fabulous like Zelena's coat- with a little faux fur, of course. Luckily, this statement coat comes with a removable fur stole. This coat is by Calvin Klein. It's got it all and it's super warm. Pockets, a belt, length. I get so many compliments every time I wear it out, too. Sure, it looks a bit fancy but that doesn't mean we can't dress it down. Pair your statement beauty with some basics like jeans and a tee (or turtle neck crop top like I did here). Wear it with sneakers, loafers- anything goes. Then, dress it up again as you work your way down with some heels. This look is fun, fashionable, and easy to throw together. That's what statement pieces do- they make pulling looks together simple.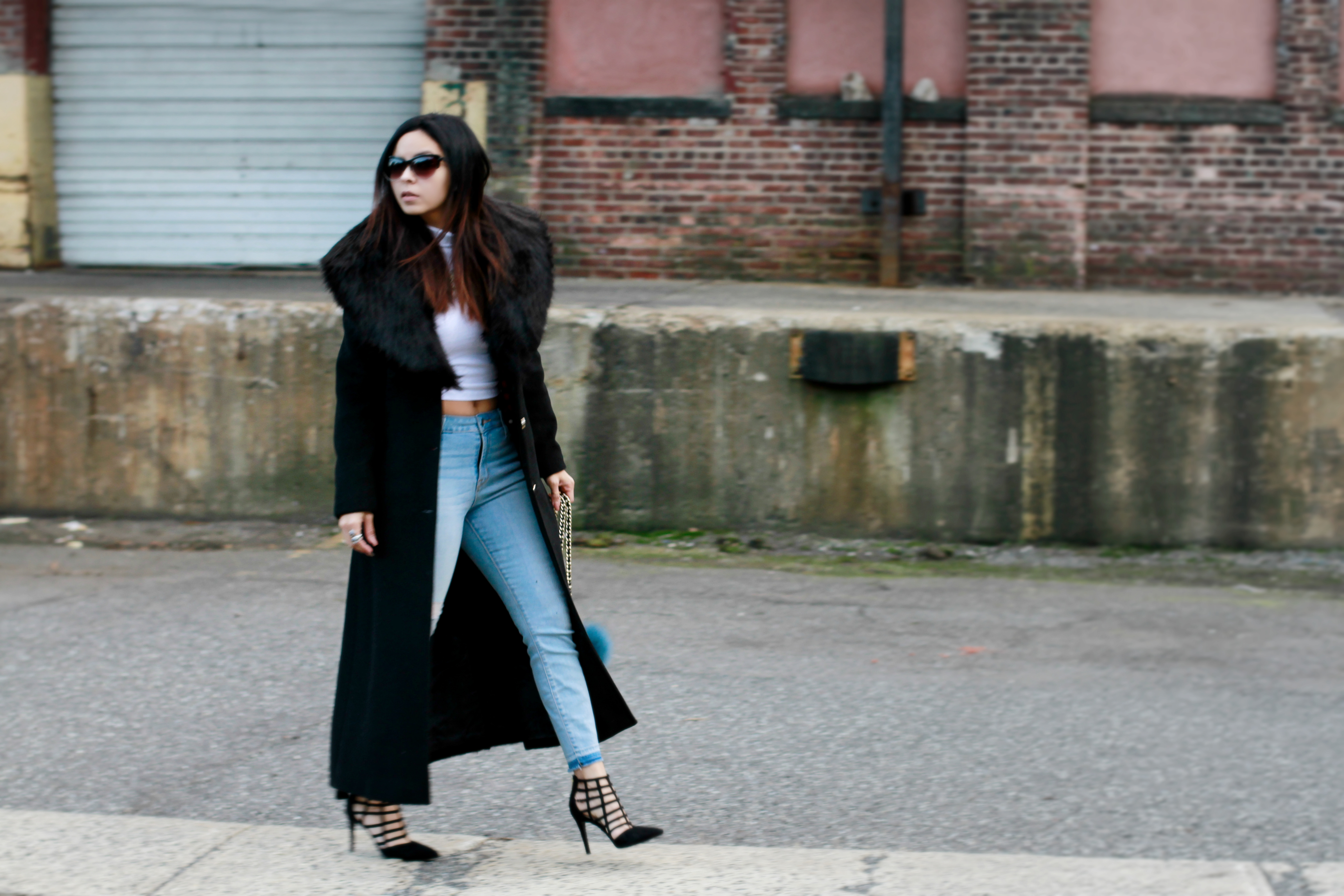 Now let's discuss these heels.
January is probably the best month to catch a good sale. Macy's had over 50% off of so many awesome shoes and I simply had to grab these caged heels by Marc Fisher. They are so comfortable and look amazing on. Originally $90, scored these babies for only $32 (with a coupon).
More reading: Christian Siriano Fall/Winter 2015 at NYFW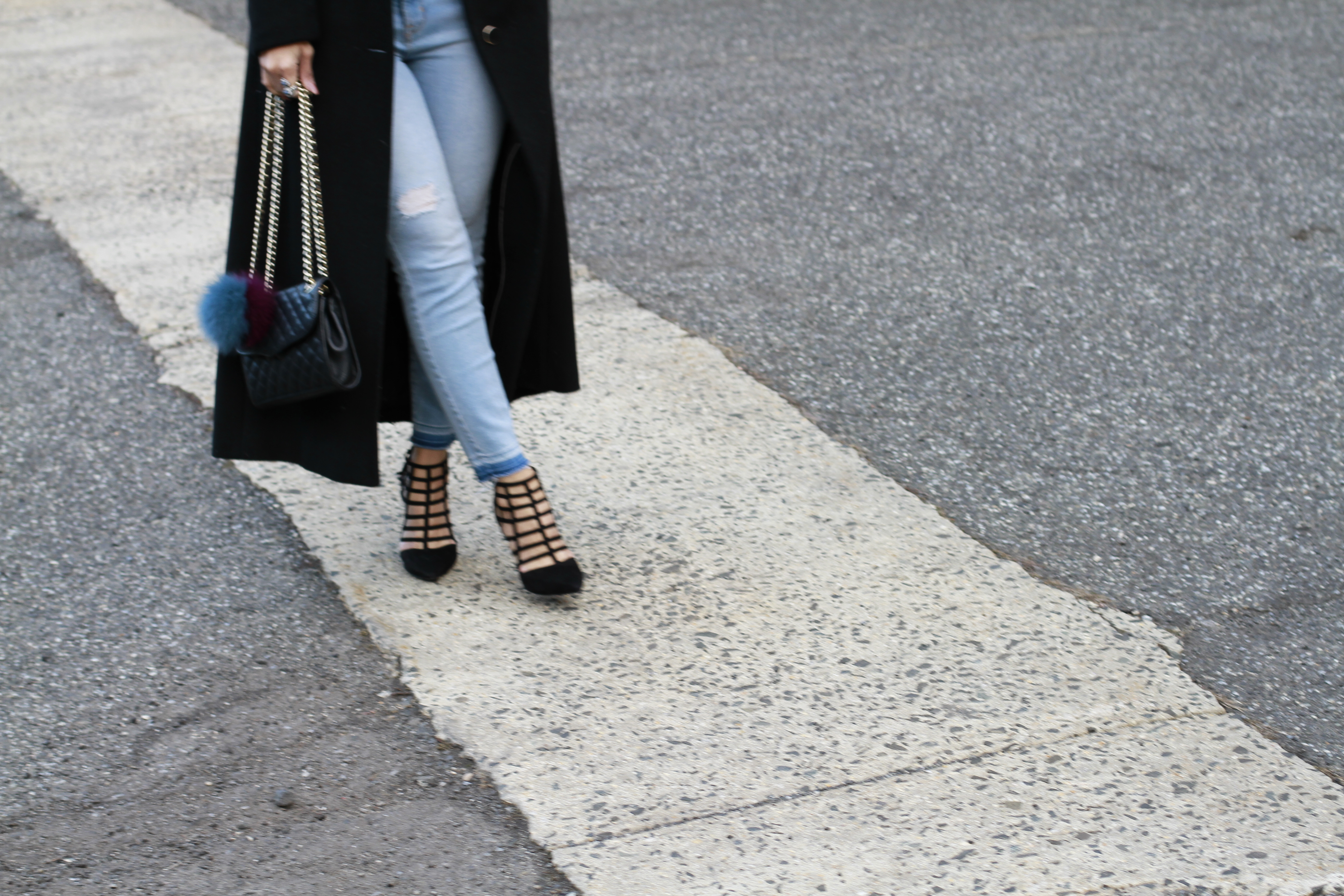 Outfit details
Statement walker coat: Calvin Klein 
Bag: Rebecca Minkoff
Fur Pom Pom: Neiman Marcus
Jeans: Old Navy
Shoes: Marc Fisher (Macy's)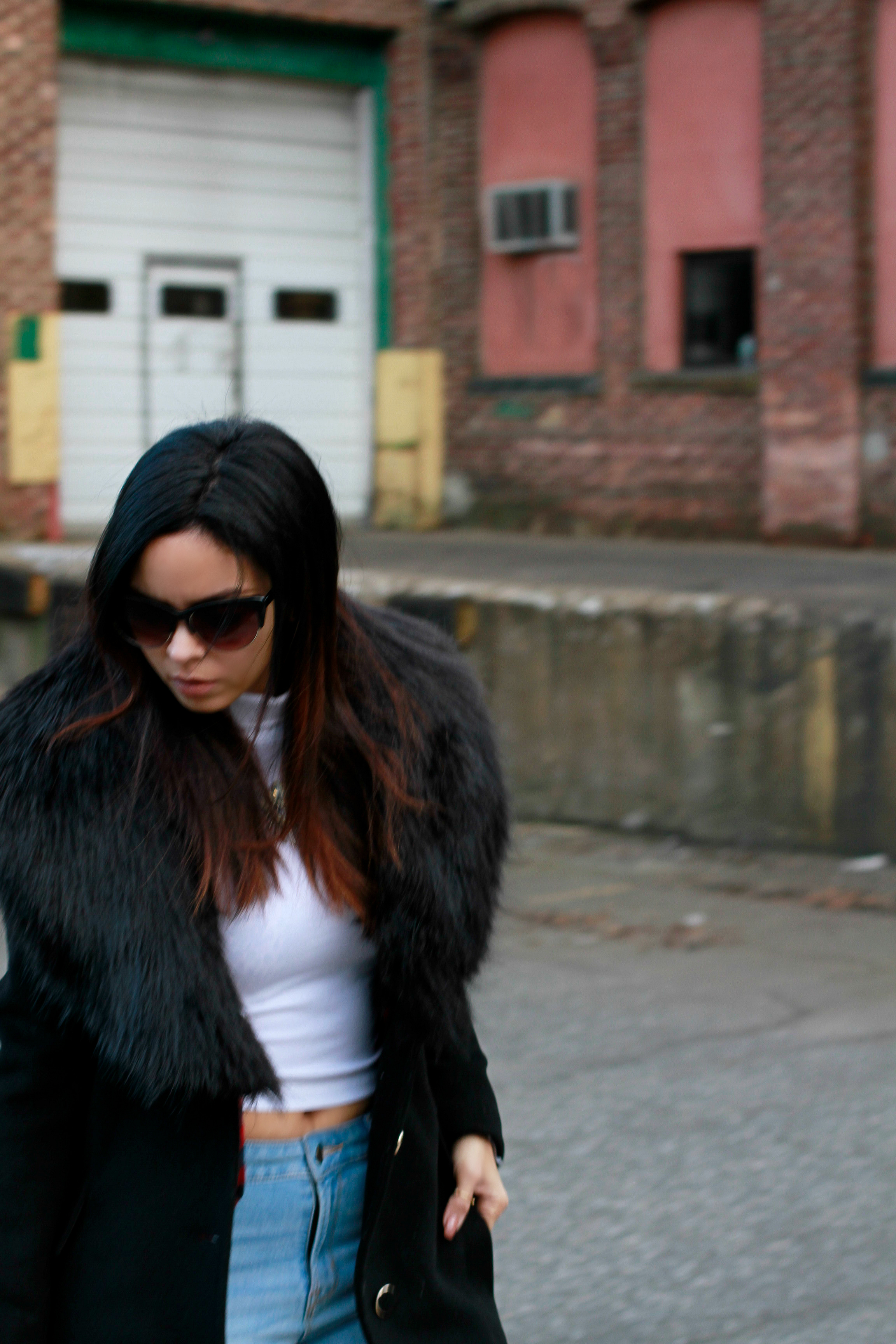 Sunnies: Nanette Lepore
Crop Turtleneck: Forever21
Hair by: ReCreations Salon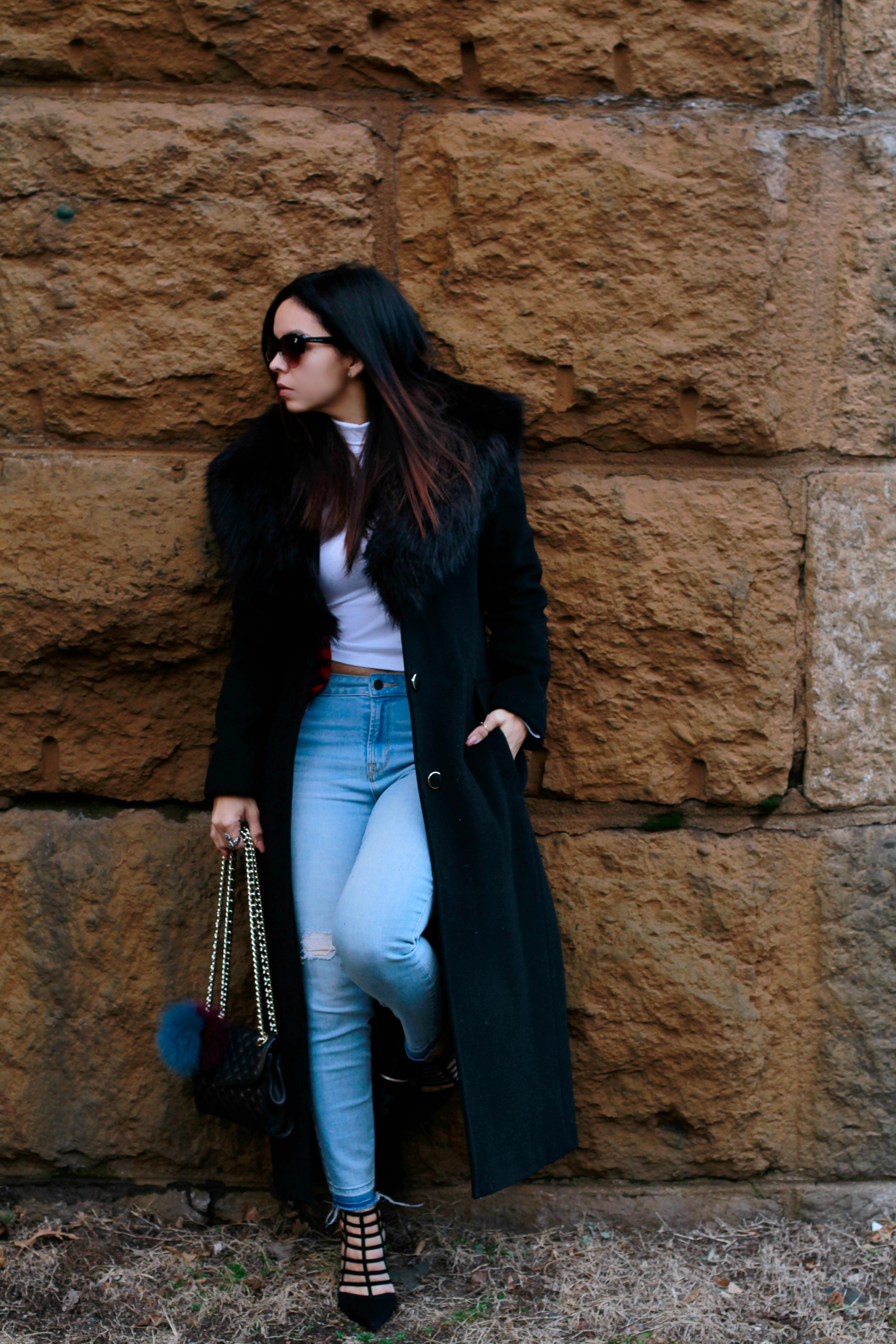 No matter the weather, style should never be sacrificed. Stay warm (and chic) my stylish friends 😉