*Disclosure: I was gifted this outfit by Mott & Bow. All opinions are true and honest.
My go-to pieces for a variety of looks are definitely a white button-down blouse and a pair of good jeans.
You can style these two pieces in so many ways. My favorite is with a blazer. When Mott & Bow sent me a white silk button-down blouse and black high-waisted jeans, I knew just how to style it!
Versatile Pieces You Simply Must Have
If you need to add key pieces to your wardrobe, these are it. And here's how I styled them. The temperatures have been dropping lately so I thought it would be the perfect time to show you how to style black jeans with different shoes and coats. For this first option, I paired both the blouse and jeans with a plaid coat and Western-style boots. But another option I love during warmer months would be minus the coats and add a pair of classic white sneakers.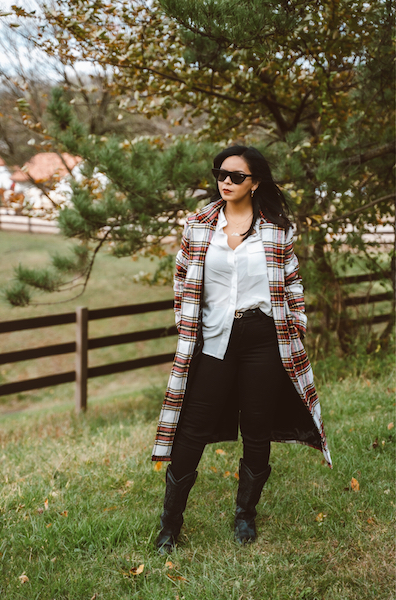 Design, Comfort, and Quality
While the blouse did tend to wrinkle here and there, all white blouses do-, especially after a car ride. But it was nice, airy, and comfortable to wear. So, if you're looking for a crisp white button-down, I recommend it. These are also investment pieces for your wardrobe- meaning they will last you a long time. Mott & Bow even provides care instructions for their customers. The (Bond) jeans provided a great fit, too. The sizing is on point and the fabric is nice. For black denim, it's great quality and fairly priced at $128.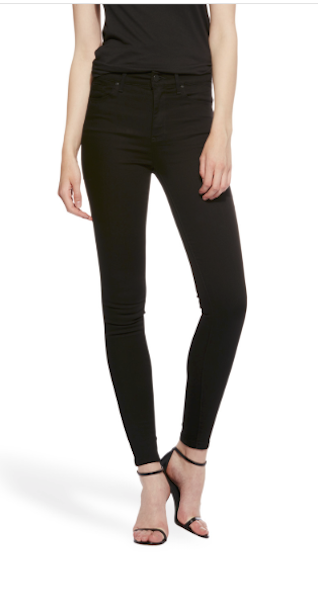 Pair them with Everything!
I wasn't kidding when I said these jeans are versatile. Whether you prefer a bold fun print or a solid color coat, anything goes. Here, I've paired the jeans with a different top and jeans. Bond denim is also designed with anti-fade technology so that they keep the deep black color even after multiple washes – finally, a good pair of black jeans that last!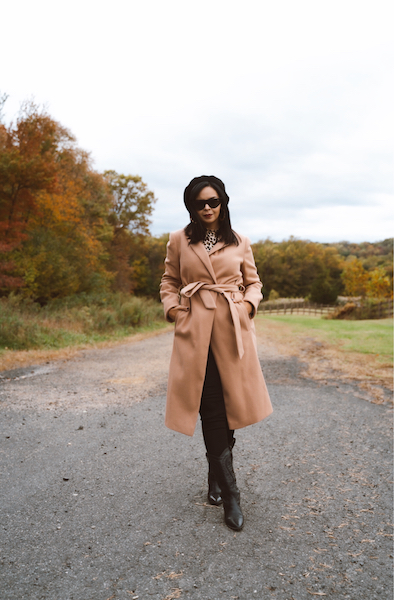 About Mott & Bow
Mott & Bow was born out of a simple question: how can we get people premium-grade jeans at a reasonable price? Using the finest denim fabrics from the best mills in the world and applying the manually intensive artistic processes in the laundry we transform the denim and make it look effortless. We stick to simplicity as our core design philosophy. With a 32-year denim heritage, our experience is second to none.
All images are c/o Jose Gomez.