Fall is almost here and for some of us, that means Fall road trips! Whether you're headed to the farm, mountains, or a cozy cabin, it's always best to be prepared. When it comes to travel, I love list-making. It keeps me sane and organized. One of those lists is essentials to pack for the car ride. Here are some items I can't travel without.
*This post contains affiliate links. They're pretty awesome though! And as always, all opinions are my own.
More Reading: 5 Ways to Keep Kids Busy on Road Trips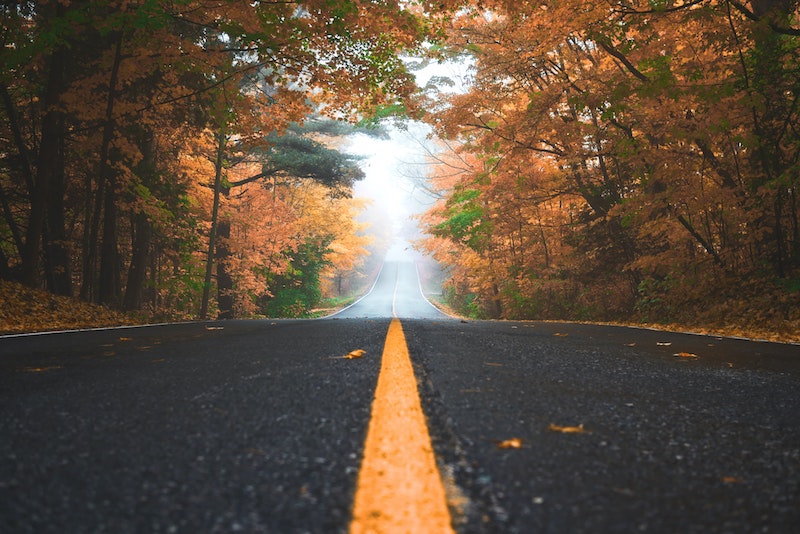 Essentials to pack for your Fall road trip
Let's begin with safety and hygenic essentials.
But first, the obvious– license, registration, car manual, a spare tire, cash, and a first aid kit. Before going on any road trip, always be sure to have things things handy.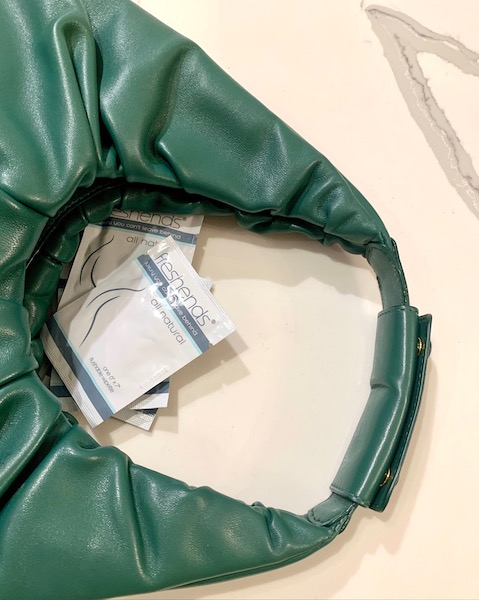 Becuase we're dealing with a pandemic– face masks, sanitizer and wipes. I really like these face masks by Copper. They're copper infused, washable and have 4 layers. I also love these luxury wipes by Freshends. First, they come in small packets that are super convenient to throw into your purse, car; etc. Then, they smell amazing! They're alcohol free and contain natural ingredients including Aloe, Vitamin E, Cucumber Extract, & Chamomile. And there are different wipes for different needs which is why they're perfect for road trips (or travel in general). For example, hand sanitizing wipes, personal wipes (great for potty stops), makeup remover wipes and lens cleaning wipes- all of which you'll surely need for travel.
Water to keep you hydrated– I love reusable water bottles like this Swell water bottle. Whenever we go on road trips, we pack one for each passenger (including the dog). And we keep a jug in the trunk. It's so convenient and eco-friendly' too.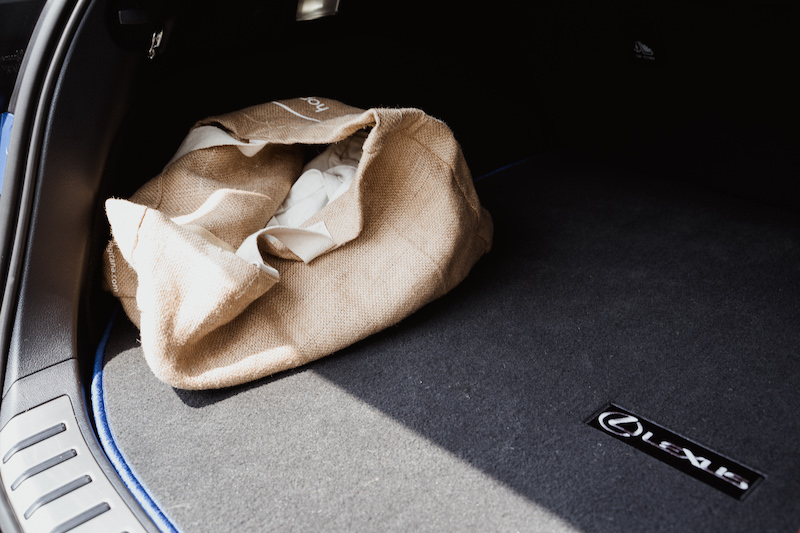 For tech and comfort.
Plenty of snacks.
Clean up.
Trash bags– You know those plastic bags you get from stores like Target or Walmart? Save them in the car. They always come in handy for cleanup time.
Paper Towel– This always comes in handy for us. It's simply a must have. Messes, when napkins are nowhere to be found, human sweat, anything.
For funky smells– Febreeze the car, Lysol it, make sure you have an air freshner at least. Spending a lot of time in the car means you're probably eating or sleeping in the car. And well, smells happen. So be prepared with the right stuff to combat funky smells.
Your Fall travels await!
I hope my list of essentials has inspired your Fall road trip packing. Remember to make your list and check it twice. And above all, have so much fun!
Safe travels!