If you follow me on social, you already know I am always on the go and working on a million projects at a time. But all work and no play can become exhausting at times. So when the hubby surprised me with a getaway to Playa del Carmen (Riviera Maya area), you can imagine how excited I was. Sure, the thought of taking a pause from work kind of made me cringe but I had to mentally prepare myself to go relax and have a little fun. After all, these things don't happen everyday right?
I won't go into every detail but I'll share the highlights of our trip with you and even share some tips on what you should bring if you plan to visit Mexico as well. So, let's get started!
First, here are my packing tips based on my experience out there:
Pack light. You're allowed a small luggage, a carry on and a purse. If you check in baggage, it will take you longer to settle and you risk getting it lost. I recommend packing everything in travel size. Even make up- Sephora has a great selection of travel size items plus you can get free samples (up to 3 per visit) from them of products you use.
Dress light. Tee, jeans, light jacket, slip on shoes. You get the point.
Before you board the plane, buy some snacks. All you will get is a drink on the plane and for a four hour flight, you may get hungry. Unless you want to buy a $5 bag of stale chips, get your snacks after you check your bags.
If you don't have these things, buy them before your trip!
Watch my pre-trip packing vlog here:

Mexico is a beautiful place. There is a lot of green, tropical weather, good food and friendly people. (I'm sure there are parts where this isn't so, but please take note that I am referring to Playa del Carmen and the tourist places, of course.) The flight to Mexico from JFK is under four hours which is not bad at all.
Tip: Buy some snacks after you check in and before you board your flight. You most likely won't even get chips on the flight and you can get hungry. Also pack headphones since now many airlines are selling them instead of giving them away. 
Upon arrival, it's a mad house. You literally walk into a tourist zone where if you don't have a rental car or transportation to the hotel, you will be approached and offered a multitude of services. It's best to have your paperwork in hand and transportation reservations before you arrive. You also don't have to worry too much about changing money (but do get some pesos for tipping!)because they take credit and debit at the resorts.
Tip: If you don't speak Spanish, start learning! If you go to Mexico without any Spanish or even a book to help you translate… lo siento amigo (sorry my friend) but you will have a hard time. Every time I travel, I feel so thankful for my Espanol because it comes in handy most places… 
We stayed at the Blue Bay Grand Esmeralda. We had a suite with a wrap around balcony, bedroom, living room area, two full bathrooms, a fully stocked mini fridge and lots of closet space and drawers. It was an all inclusive resort with so much food! The resort has six restaurants including Mexican, Italian, French, seafood and oriental cuisine. And there is also a sports bar which is open around the clock. Let's just say I left with a food baby.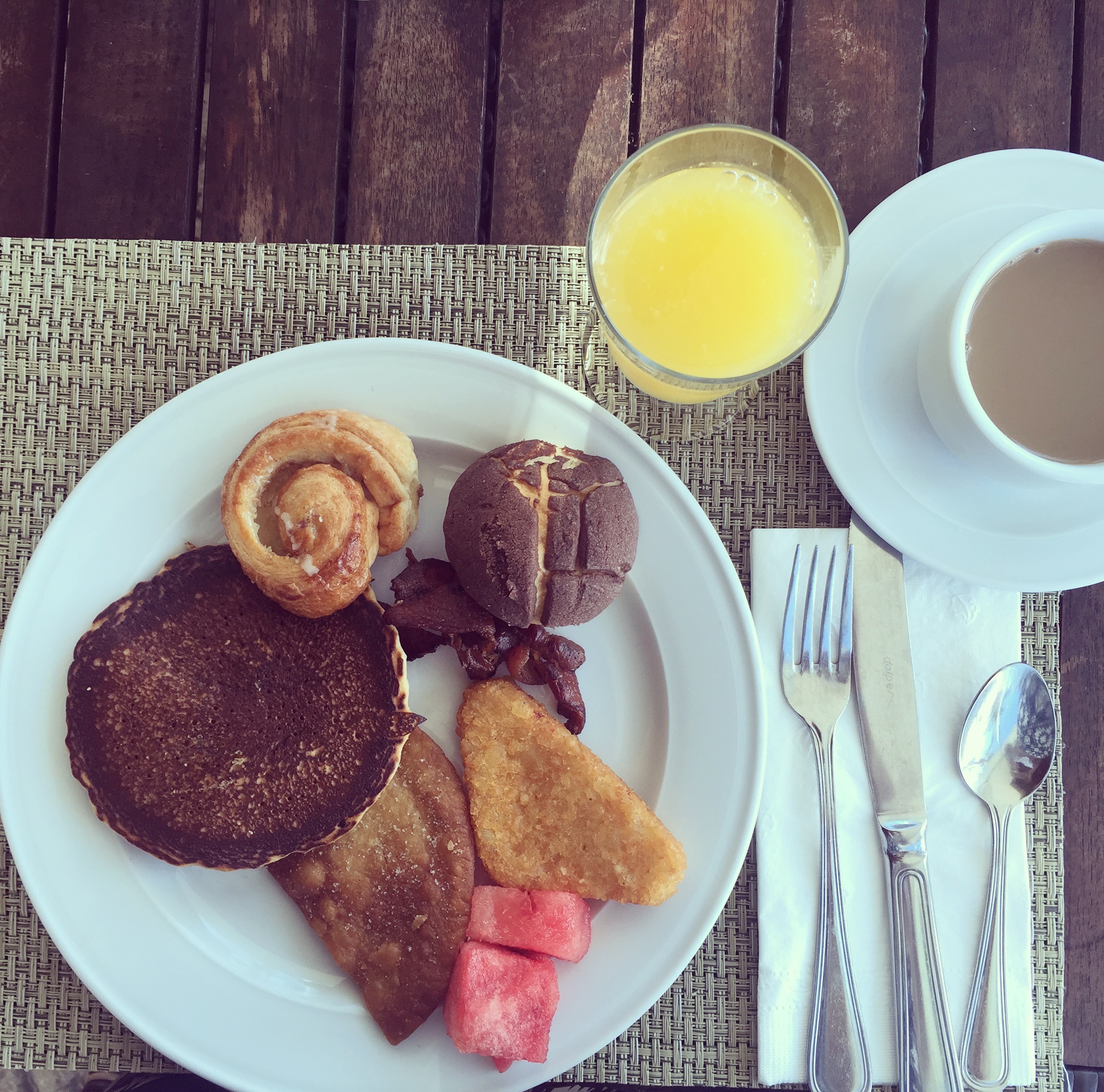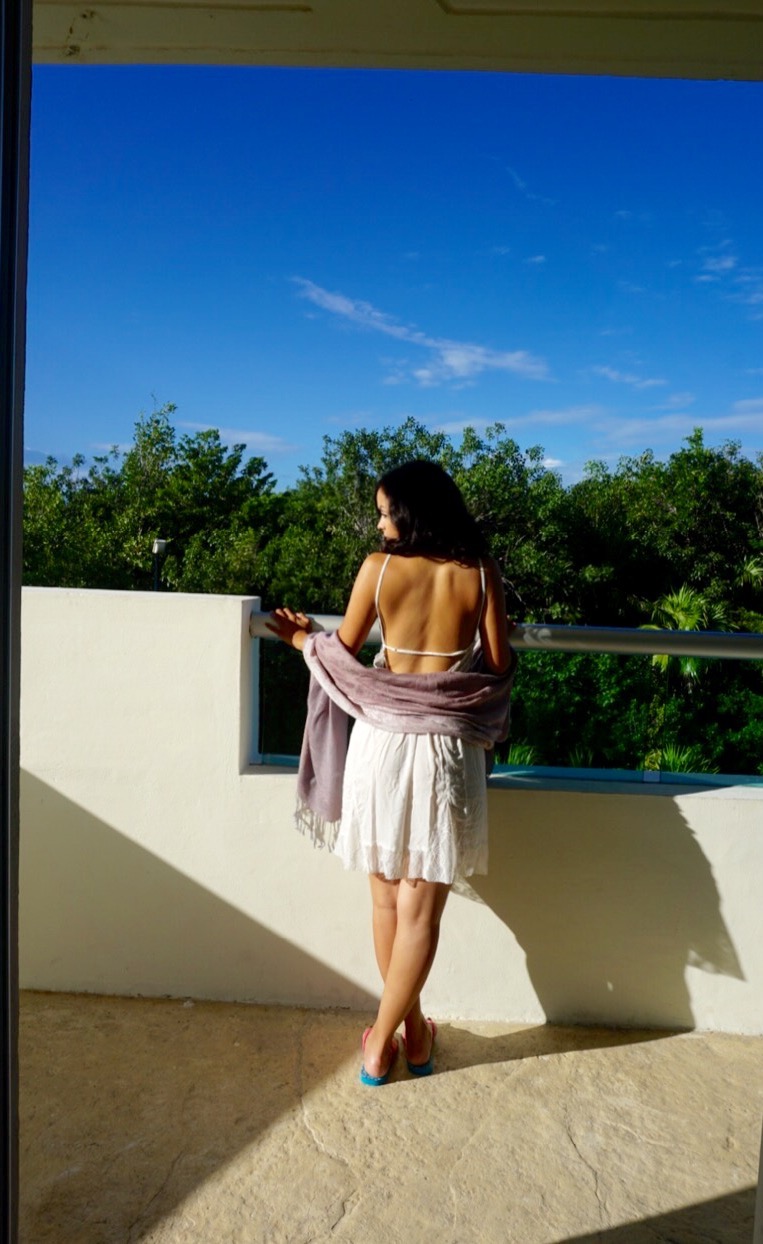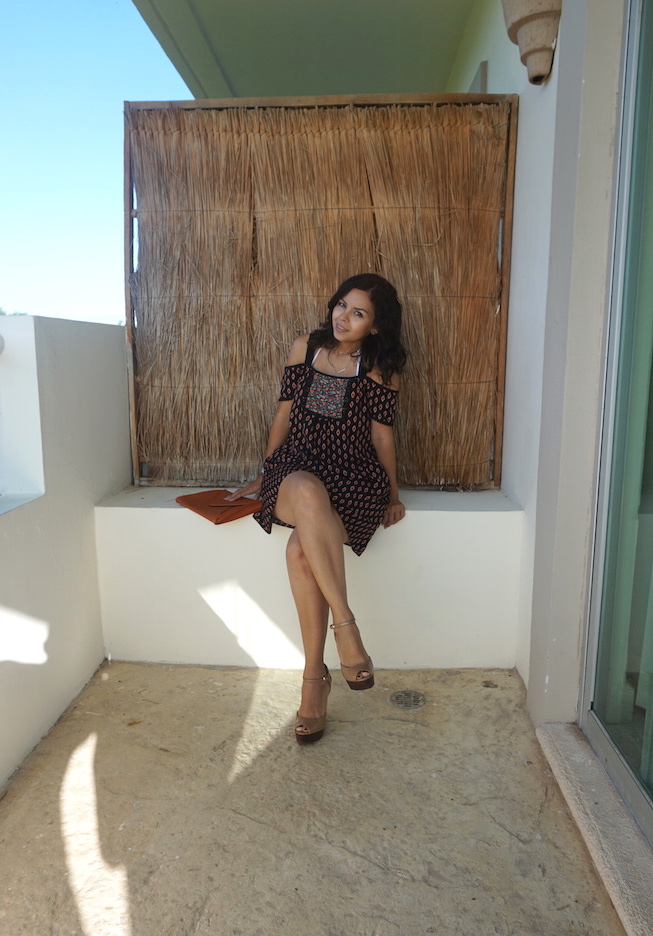 The resort also has three swimming pools, spa facilities, tennis courts, children's play areas, a golf course and fully equipped gym. Our favorite area was the pool by the beach. You could walk onto the beach, take a dip, go to the bar and more. There's another restaurant there which has a beach view. Pretty much everything needed to have a relaxing getaway.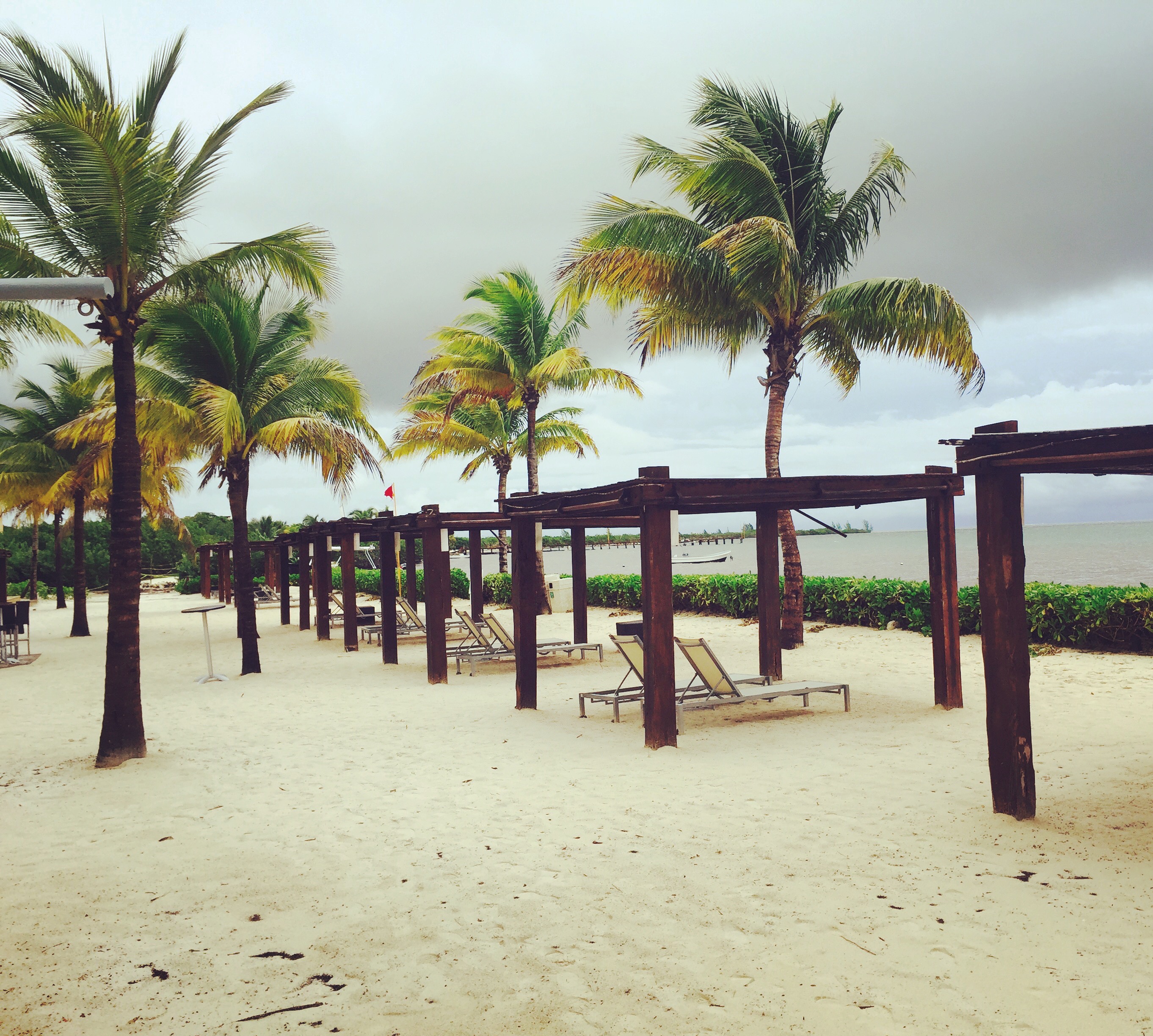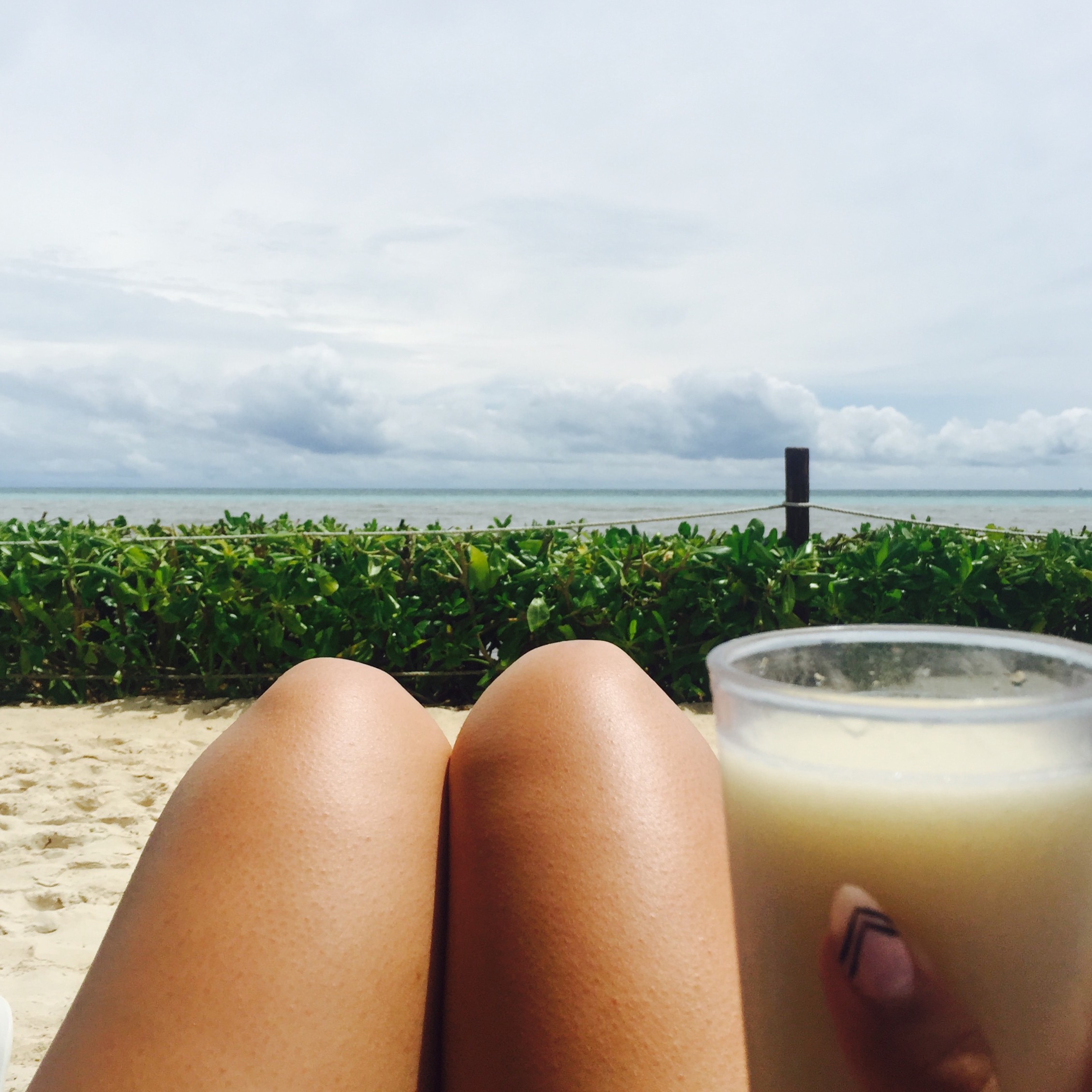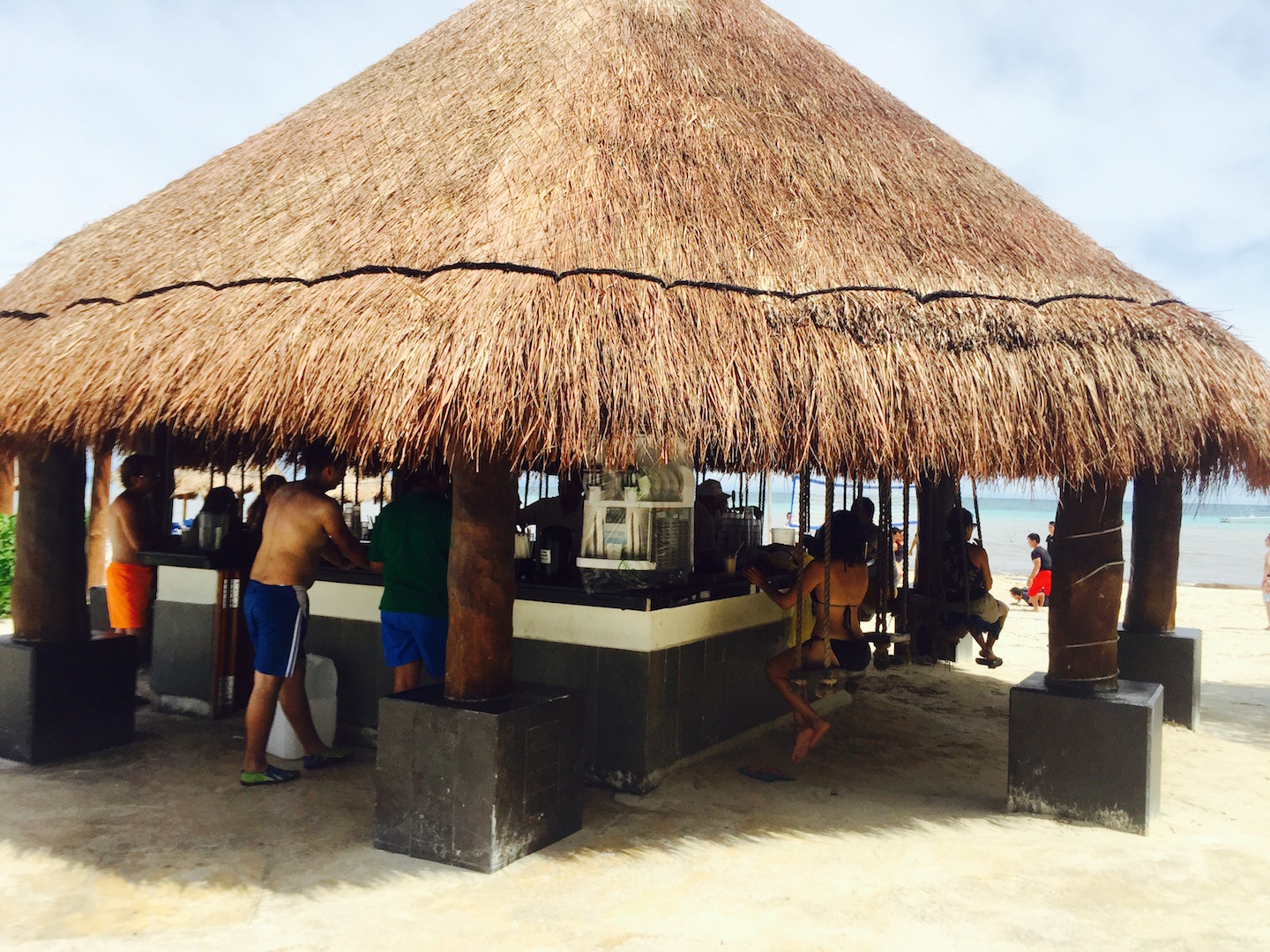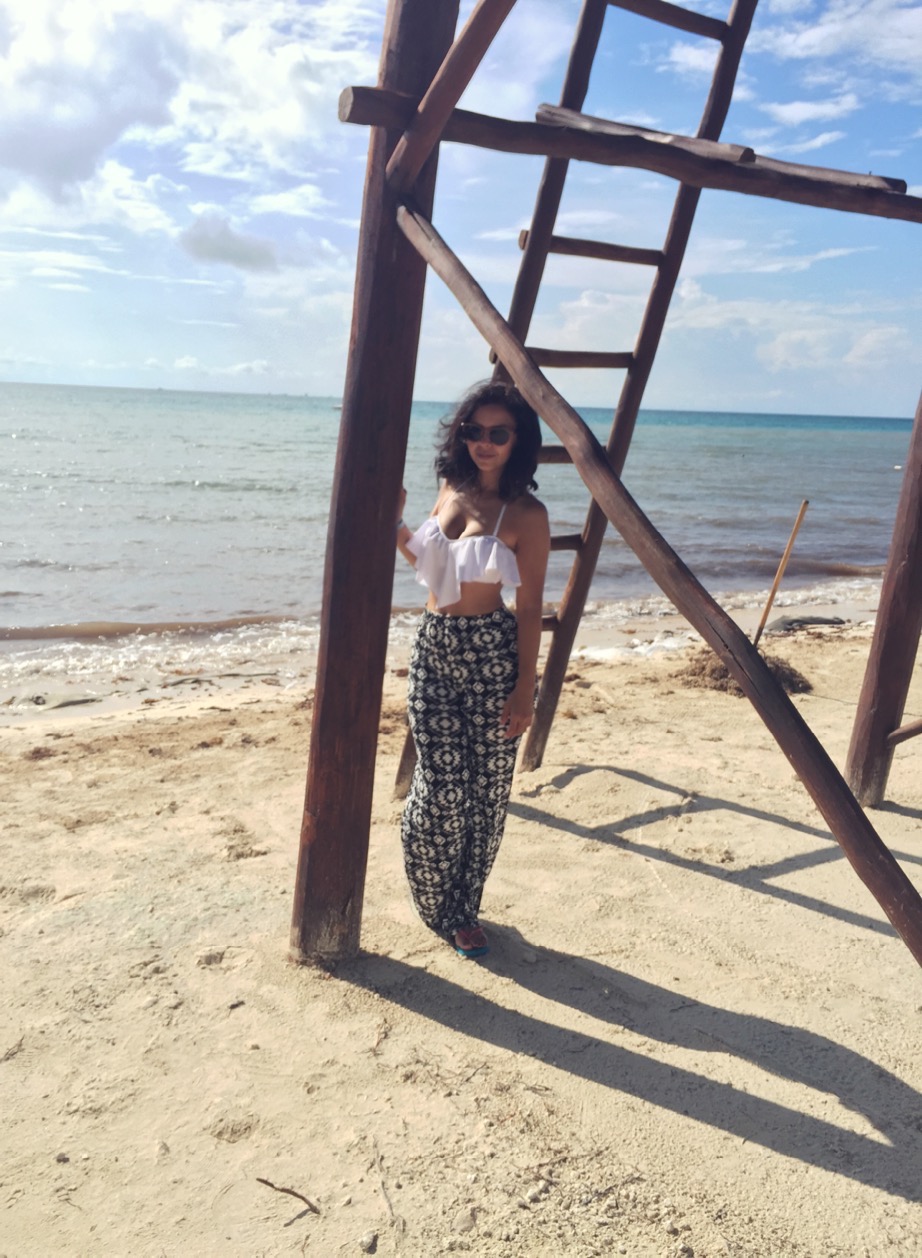 Enough about the resort, let's talk excursions. Since it was a short stay, we decided to do some fun activities to make the most of it. First, we visited the ruins of Tulum. It was raining on and off but we were still able to appreciate the historical place and it's beautiful views. We took a tour and walked through some of the shops. The vendors can be pretty aggressive, so if you don't like that sort of thing you may want to steer away from the shops. However, they are cheaper than the shops on la quinta avenida and carry the same goods.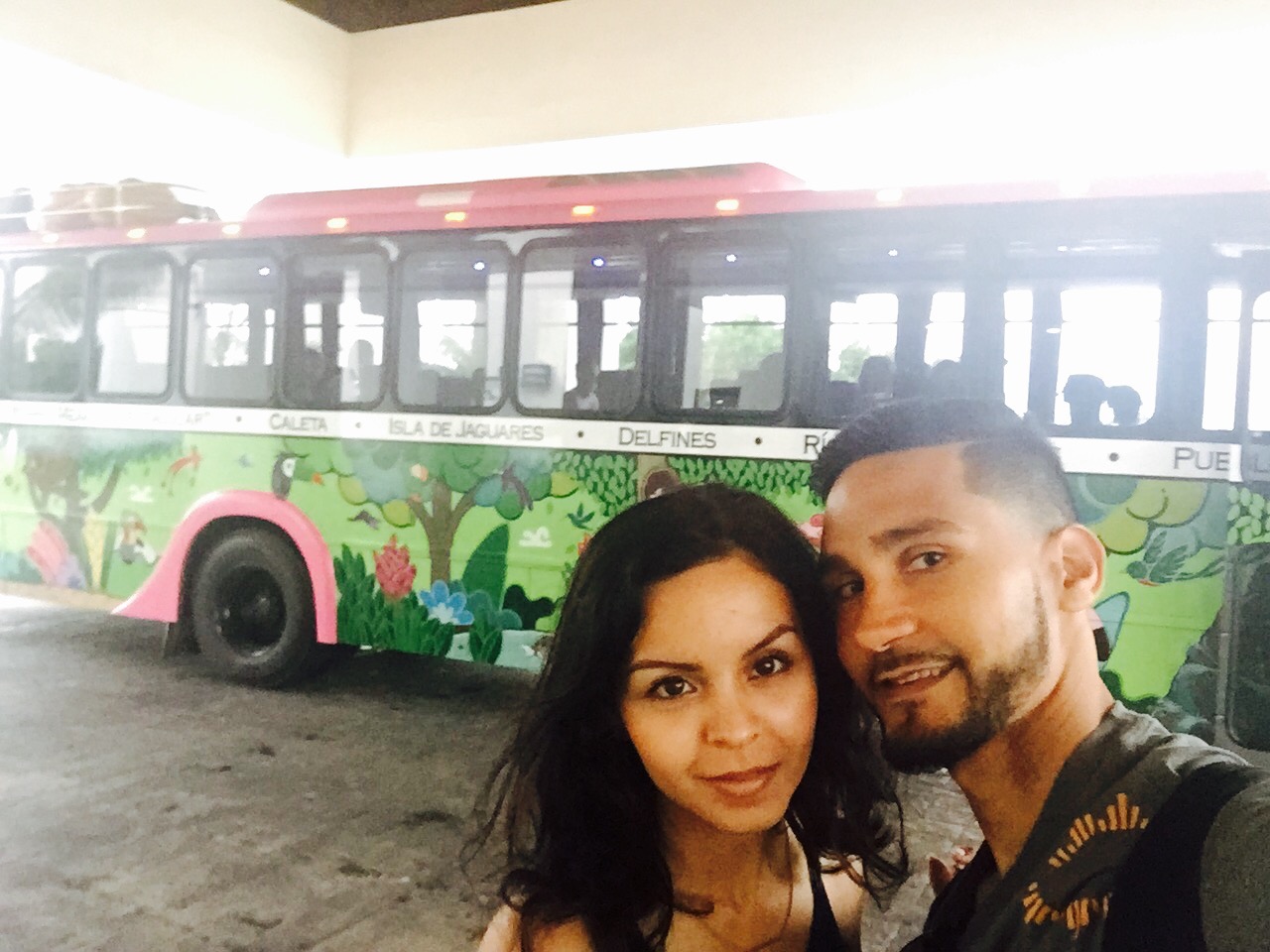 Next, we headed to Xel-Ha ("where the water is born") , seriously the coolest outdoor natural aquarium/water park ever! This place was so beautiful and there was- wait for it- tons of food and drinks. It was all inclusive with all you can eat just like the resort. The park is located in the Riviera Maya, Quintana Roo, Mexico. For a very reasonable fee, you get admission, all you can eat and drink, snorkel gear and towels. It's a great family place if you want to bring the kids. I sure wished my lil one was there because I knew from the moment I entered the park it was something she would enjoy. There are also extra things you can do like swim with dolphins, zip bike, scuba dive, spa activities and more.
I was truly terrified of snorkeling since I am not a good simmer and I am also somewhat claustrophobic. I tried my best though and seeing the fishe was just amazing. There is so much to do at Xel-Ha. We went inside a cave, walked the floating bridge (which was crazy!) and more. I even got fish therapy which was awesome! My skin was so soft afterwards and it made a big difference.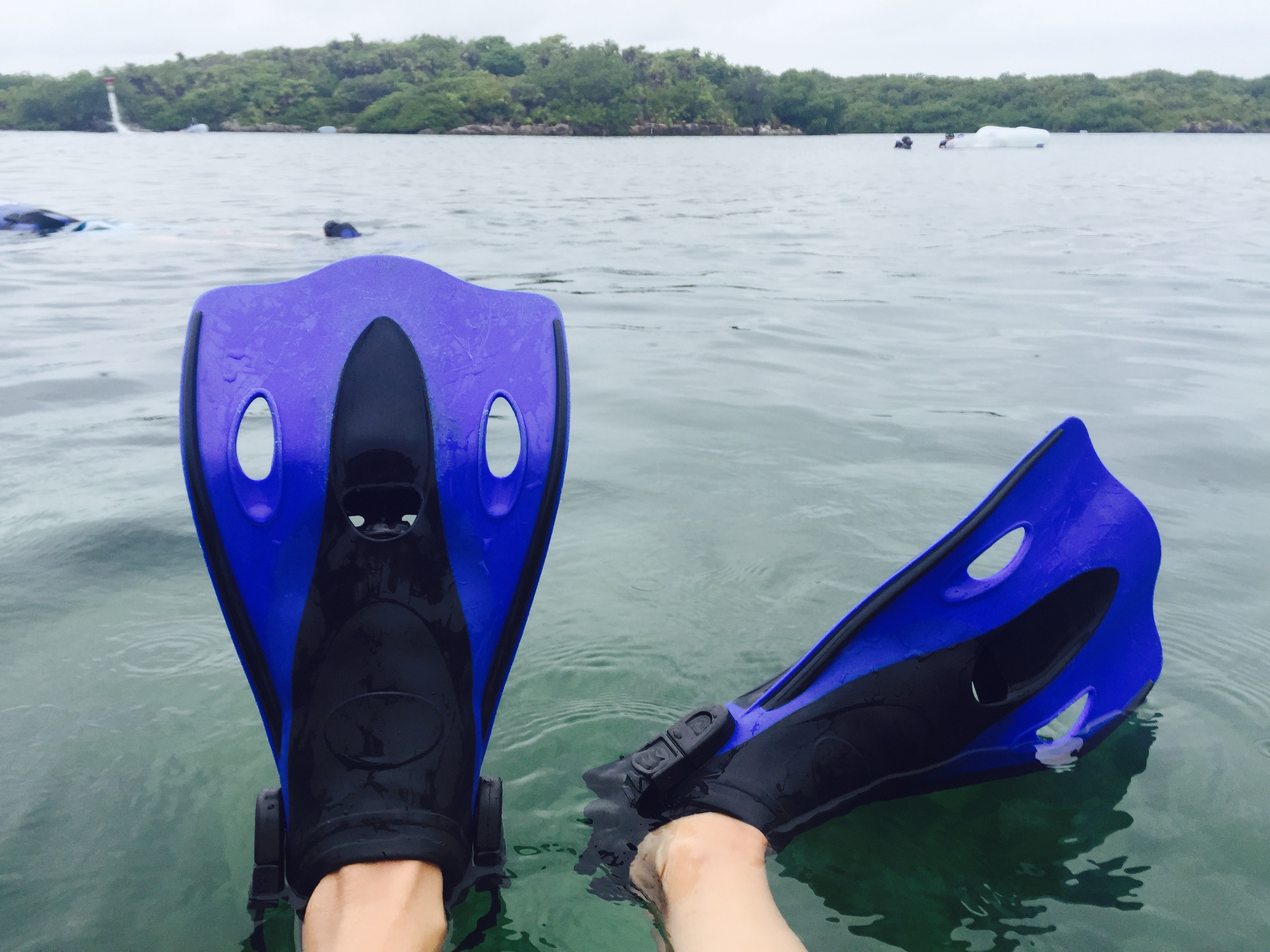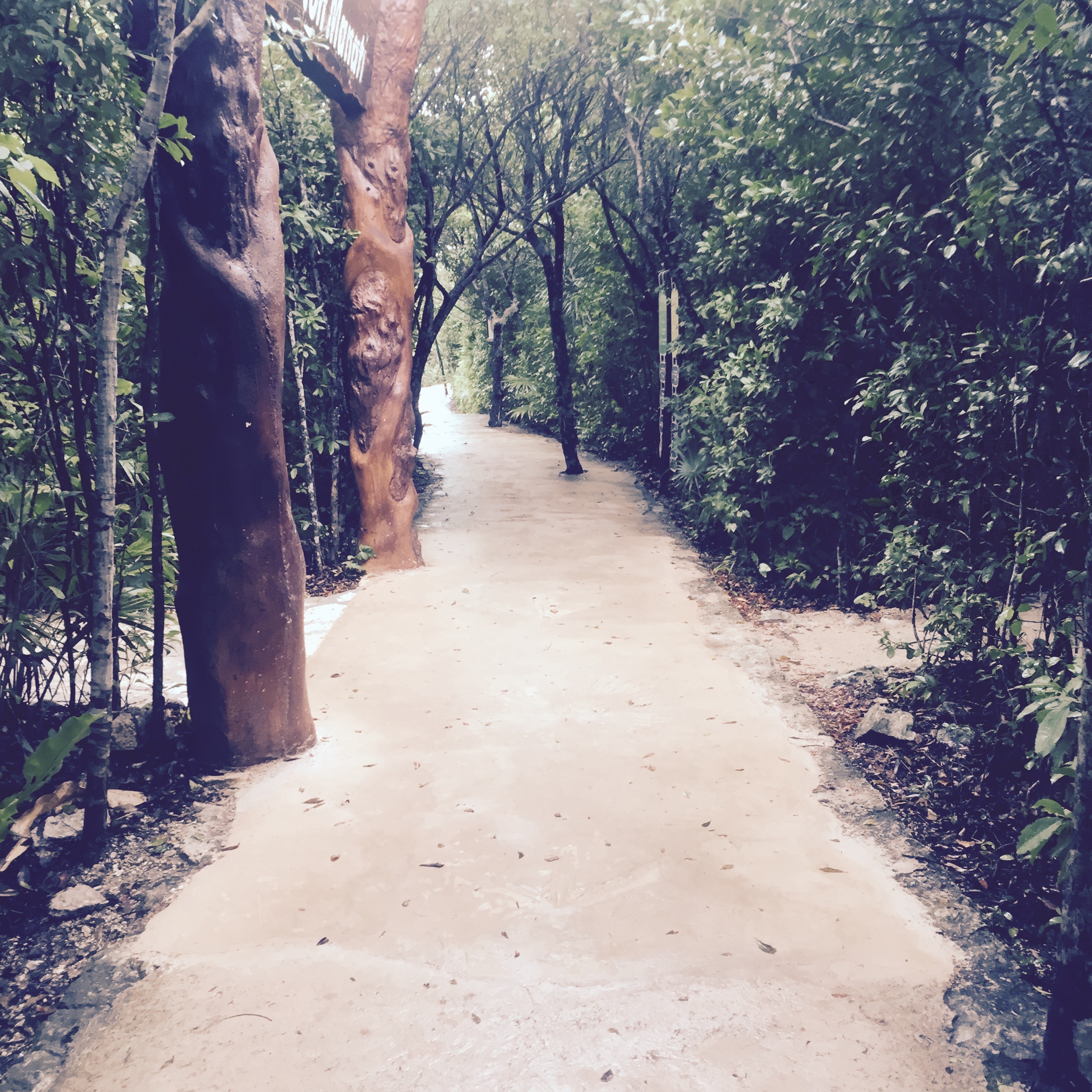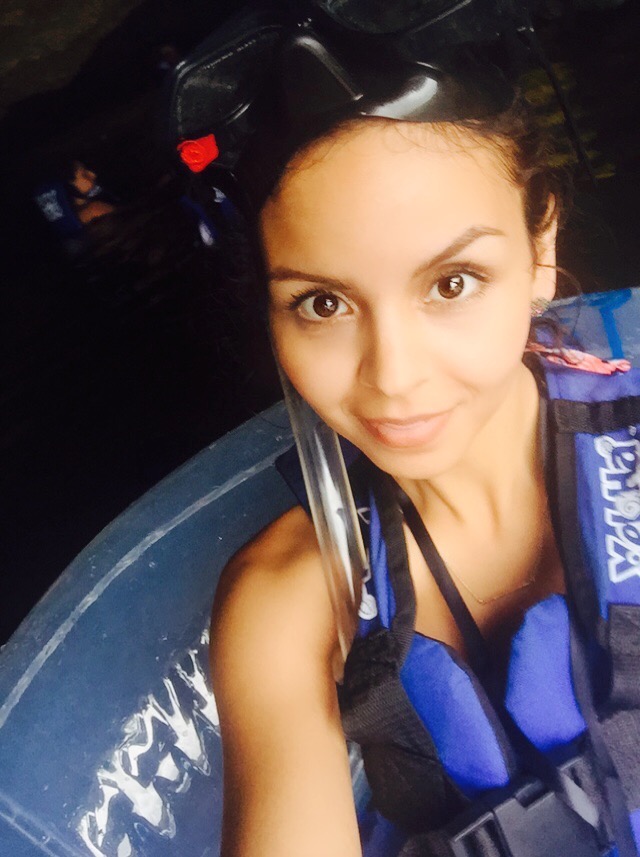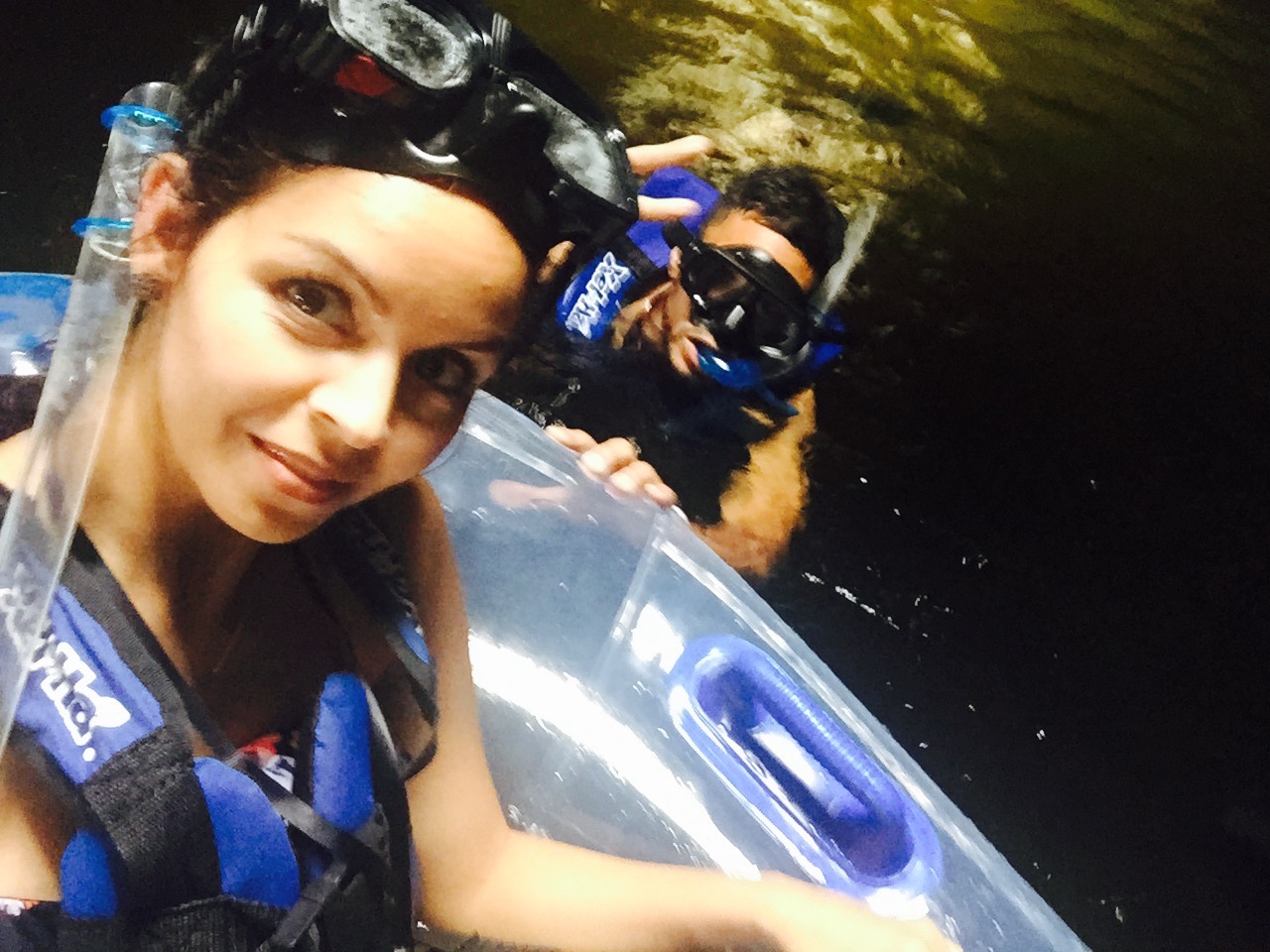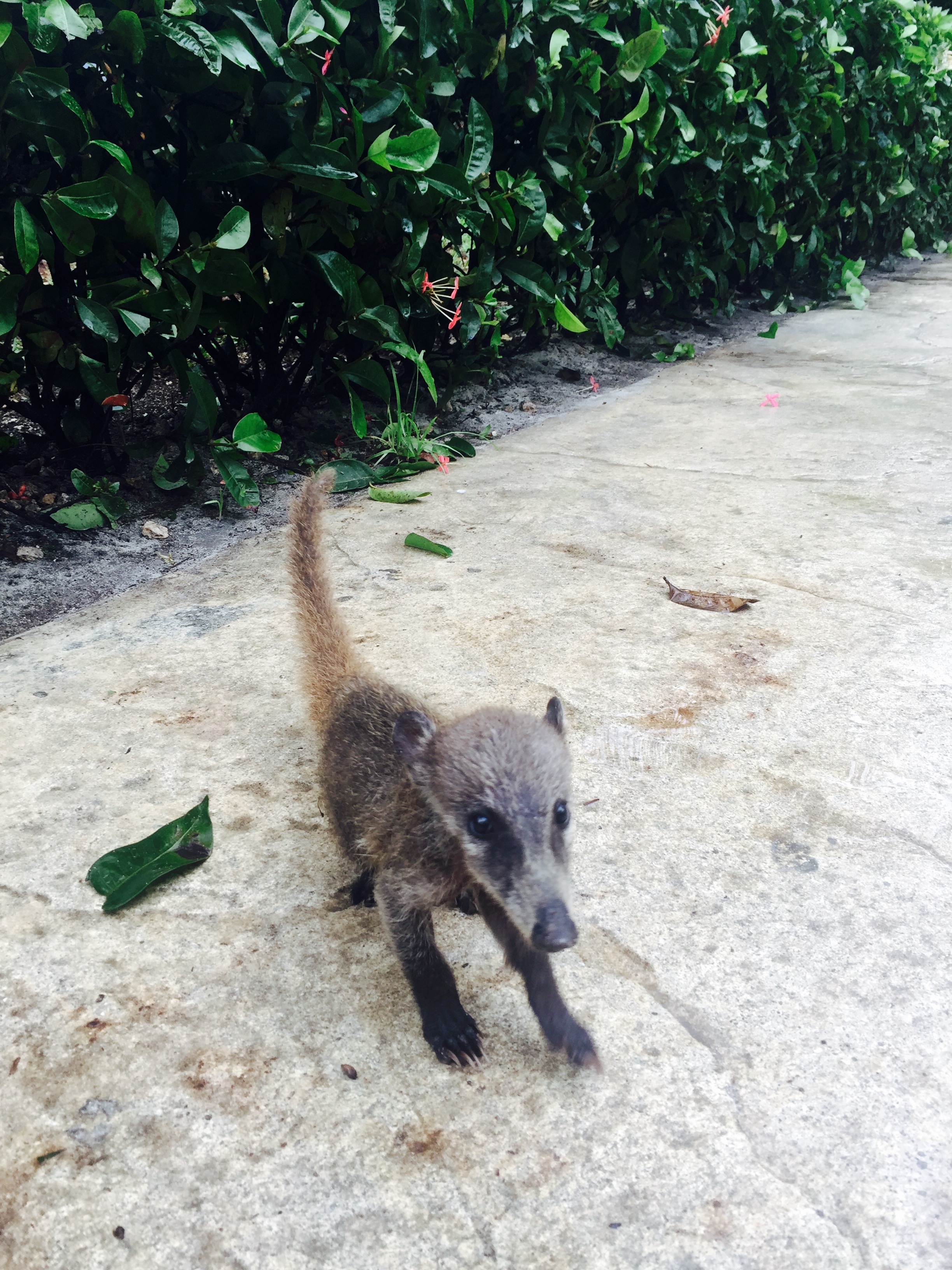 The next day, we decided to do breakfast and head over to La Quinta Avenida which is known for it's shops and cuisine. The downside of the resort we stayed at is that they will try and convince you to take a tour to get to know the resort better. We fell for it and really it was a tour with the intent to sell you timeshare. It was such a wasted hour of our time. They did gift us $100 to use at the resort but still- don't fall for this!
La Quinta is a tourist trap. I will warn you, the vendors are extremely aggressive here. They see you as dollar signs and try to sell you anything they can. They also look at your bracelets (you are like a tagged bird!) and call you by your resort name- "Blue Bay- hey remember us? We work at Blue Bay and helped check you in. Come I can hook you up with a deal." That sort of thing. We weren't aware of this tactic but once we figured it out, we covered our bracelets and ignored them. Some are very kind, don't get me wrong but others can be annoying. The hub did not like this at all and was dying to head back to the resort to relax so we made this a short trip. Picked up some souvenirs and jet off.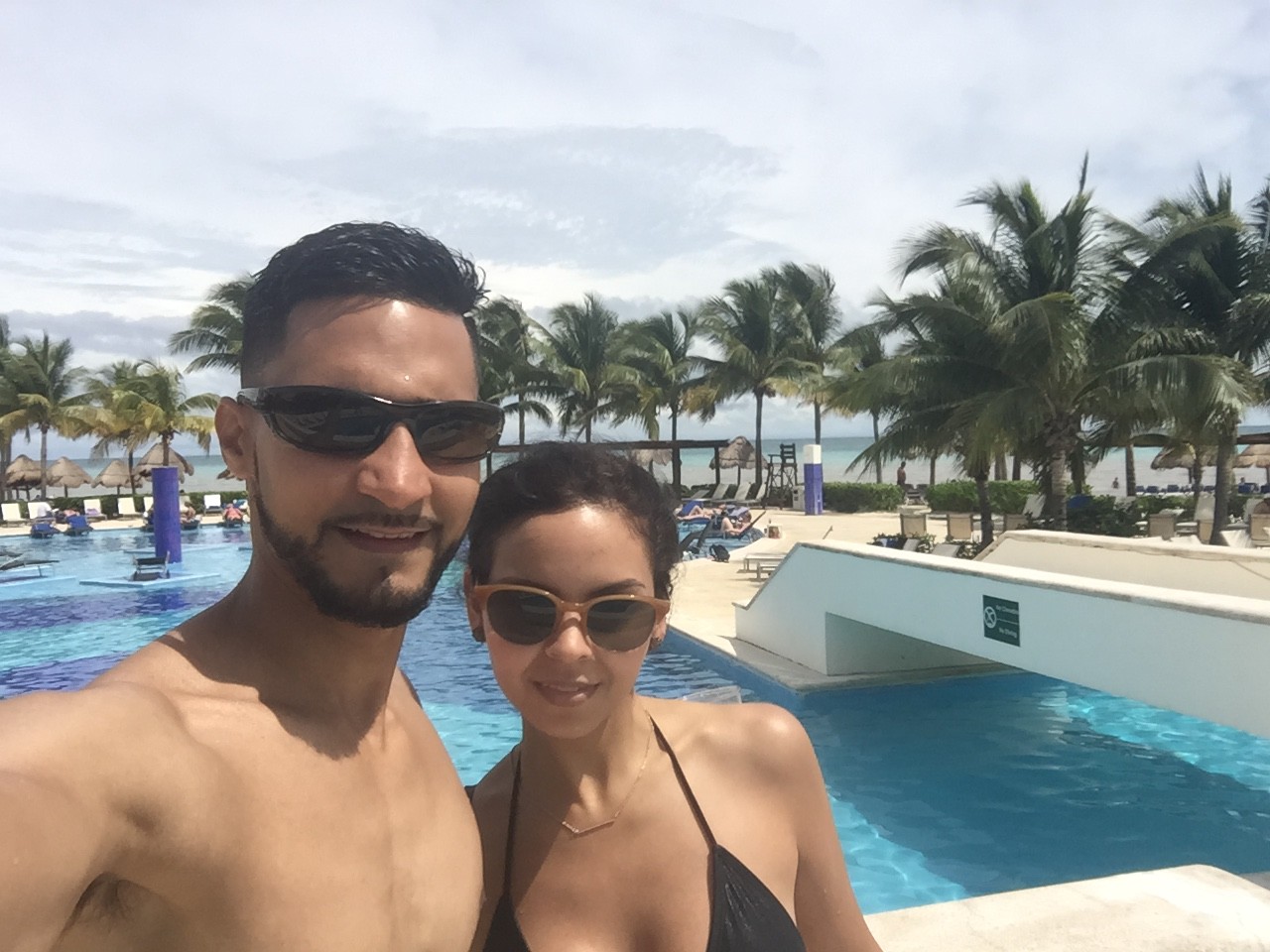 The rest of our stay, we pretty much relaxed at the beach and ate a lot. We also saw a Mexican version of Grease which was funny. It was a nice getaway and I definitely recommend this destination to anyone looking for a nice tropical getaway.
Watch my highlights vlog here: