From the office to… a stroll in the park? Maybe happy hour or an errand run? No one likes to lug around multiple changes of wardrobe to work. It's easy to go from sleek and sophisticated to sporty and casual. Try something like pencil skirts to create two easy looks. You can easily take a pencil skirt from day to night, work to casual.
See below how I take one outfit and create another simply by changing shoes and adding a comfy sweatshirt.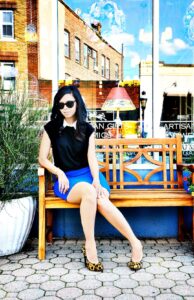 Above, I've tucked in a black and white collar top into an electric blue pencil skirt and paired this outfit with leopard print pumps that pop!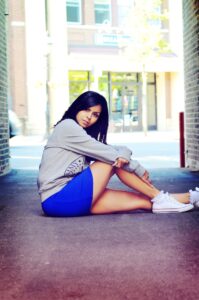 Here, I simply layered a sweatshirt over the same outfit and added some cute ruffled socks and sneakers.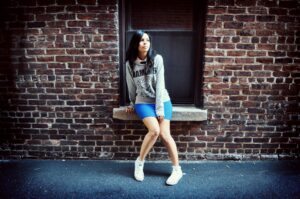 And voila! You have two outfits in one day 🙂
How do you go from work to play? Share your tips below!
*Thank you Jose Gomes, for the photography.