Last week, I was invited to get a sneak peek at the newest Hamilton Watch timepiece collections which will be launching at the Baselworld Fair in March. The Hamilton Watch Pre-Basel showcase took place at the lovely Gansevoort hotel on Park Ave. The main focus of the room was a street map rug featuring Broadway avenue. You see, Hamilton is launching a called Broadway. It consists of very classic pieces which are inspired by one of their first original designs.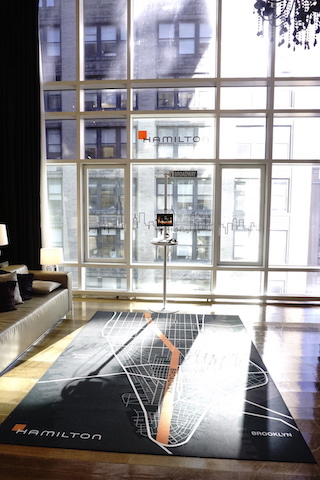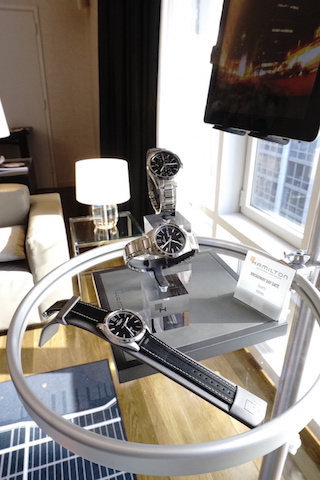 There is also the relaunch of Hamilton's Khaki Navy Frogman watch, which is named for the Hamilton watch first appeared in the movies in 1951, in "The Frogmen," starring Richard Widmark. This diving watch is no joke. It's a true heavy duty diver's watch. And this comes as no surprise as the Swiss-made American brand has been equipping the military with watches since the First World War.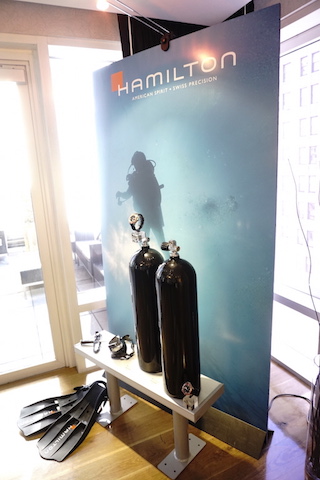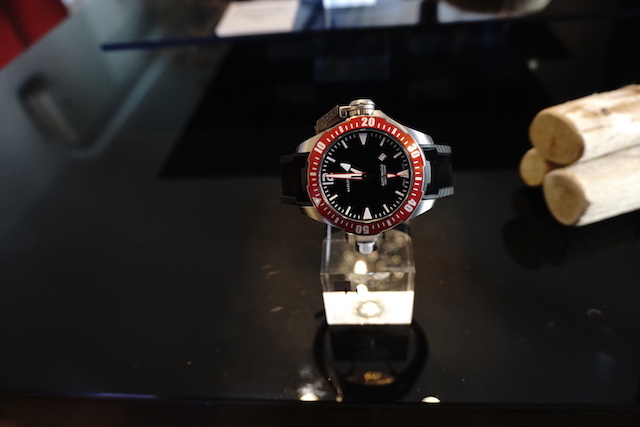 All of the watches are well made and the designs are beautifully designed. They are sure to catch any watch fanatic's eye.
I admit, I am more simple when it comes to watches. I love timeless classic pieces that are versatile. When I caught a glimpse of the lovely ladies collections. This beauty is pictured below is a classic 1930's design.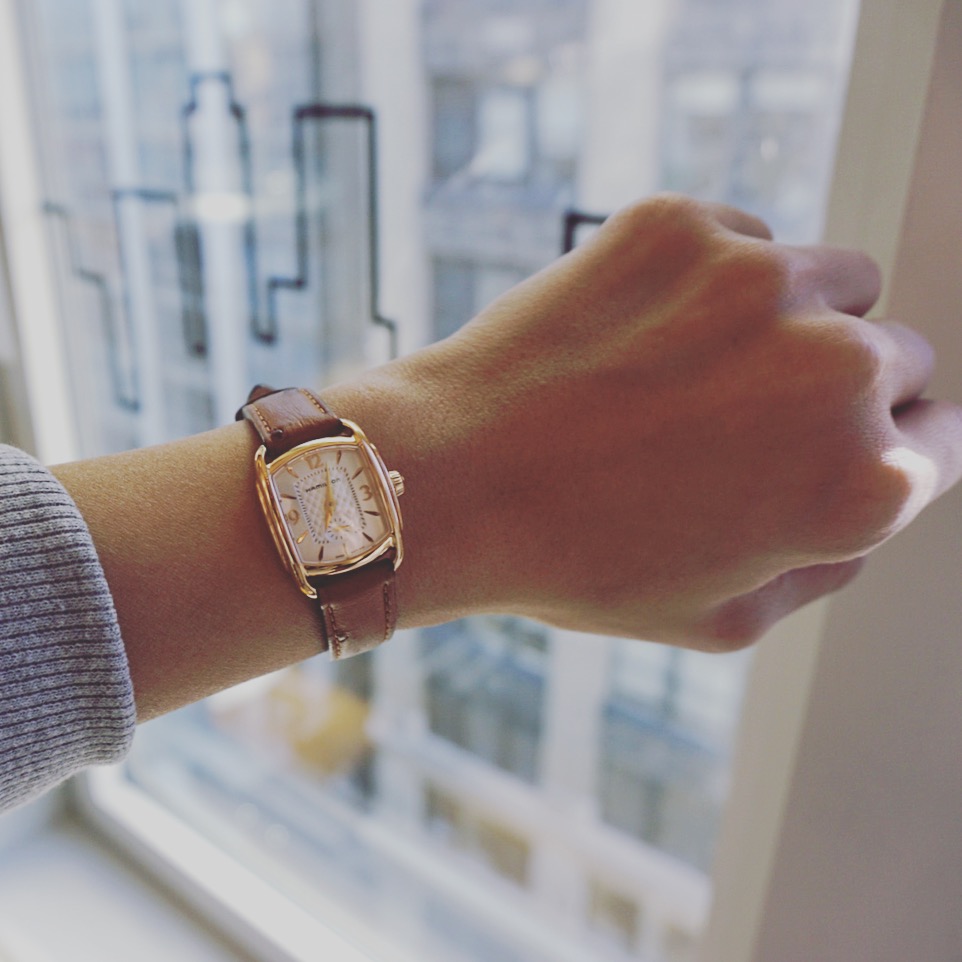 The one I am wearing below is the Jazzmaster open heart lady watch. It has a bigger circular shaped face but with with a flower in the middle and you can see the mechanics inside. It's absolutely stunning.
I had a lovely afternoon learning about Hamilton Watch's new collections. They have something to offer every individual's unique style. From the classic gentlemen (or lady) to the more athletic or modern types. There's truly something for everyone.