The time has come to deck the halls! Inside and out, of course. This holiday season, especially.If you have outdoor space, use it. Got exterior entryways? Great! That's an opportunity to add some holiday decor. You can do things like use evergreens and place them in various metal buckets to give a cozy and warm holiday feel to your space. And incorporate these tips to your backdoor as well. Here are a few fun and budget friendly ideas for your backyard. It's time to add some holiday touches to your outdoor space!
This post is in collaboration with Onorato Landscaping LLC. All opinions are true and honest.
More Reading: 5 Steps to Get Ready for the Colder Months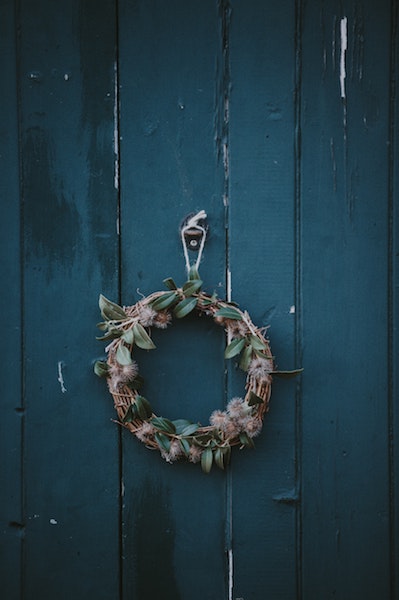 Back Porch – Your front porch always gets all of the attention but ever consider decorating your backdoor, too? Bring some festive cheer to your backyard by adding a wreath hung above the back door. Be sure to grab a mat to put under the door, a few strands of garland, and a sign that says "Come back later" and some big planters.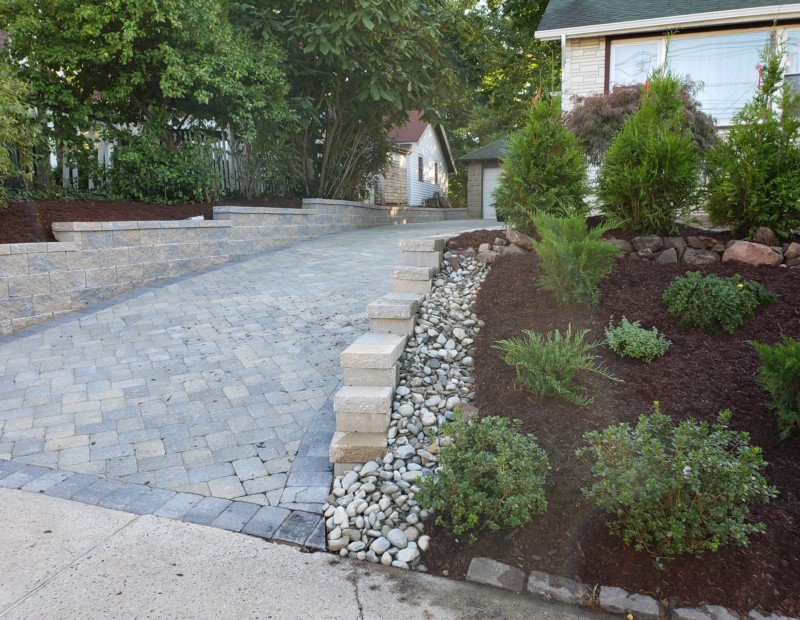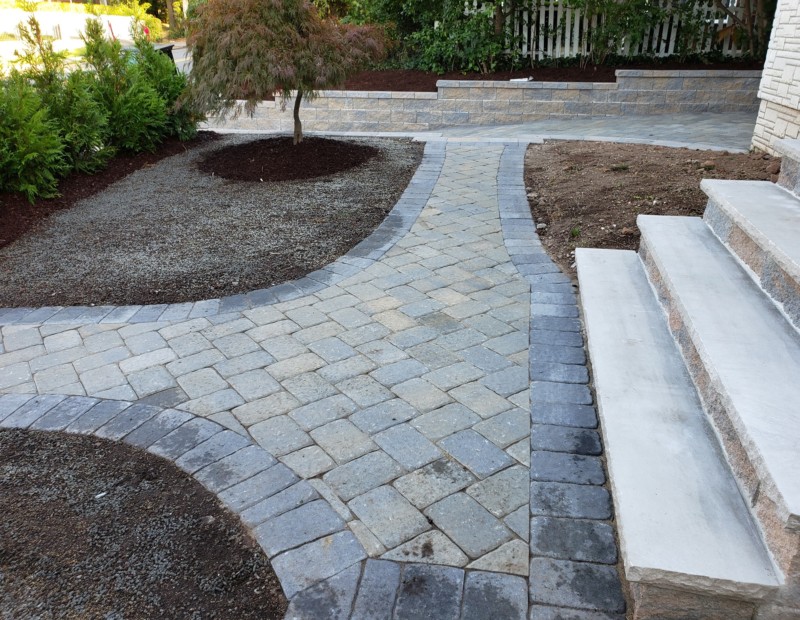 Spruce Up Your Landscaping/ Pavers – You might not be seeing much of your grass during the colder month but it still would be nice to spruce up your landscaping by having items that are no longer in season pulled out. Onorato Landscaping LLC is efficient, helpful, and there to help you get the weeds out. These experts not only can help keep your landscaping looking its best but also your pavers too. If you've been thinking the pavers that go around to your driveway or deck area need some work, they can also assist you with this. They are one of the best paver installers in the Bergen County area and because winter can really do damage on your pavers with seasonal freezing and then thawing of the ground to push the pavers out of level, this is something you'll want to get done as soon as possible.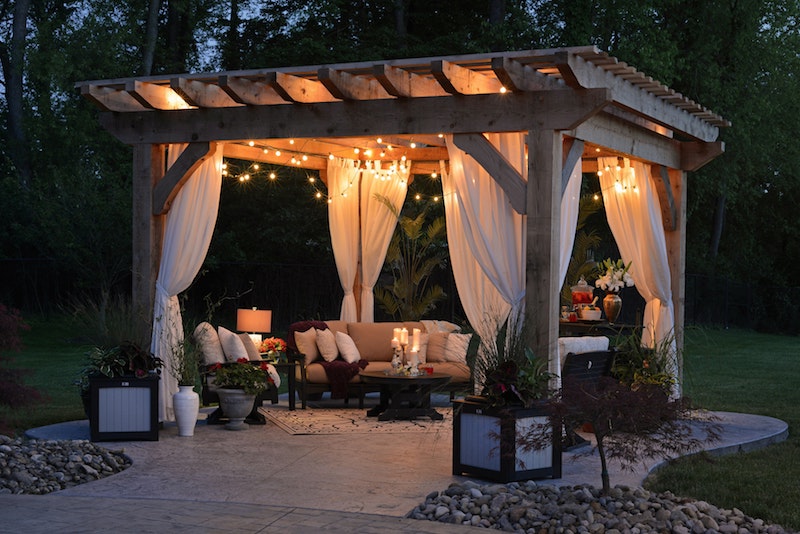 Let There Be Light – One way you can enjoy your backyard is by adding lighting to various locations. If there is a tree that you love to stare at in the summer, be sure it won't go unnoticed when it gets dark earlier. Add some light either to string up around the tree or a spotlight to show it off to neighbors. Also, add some twinkle lights to other various areas of your backyard, around bushes, a pergola, or an outdoor fireplace to highlight it for guests. If you don't want to use twinkle lights, you can also have large lanterns set out near your backdoor entrance area to add nice lighting.
Covered Patios– Another way to make your patio seem a bit cozier in the colder months is adding a cover or roof. You can choose one that has open slots to let a bit of extra light or a metal one that makes the rain sound like music. There are some patios that can last for years with little or no extra maintenance depending on how handy you are too. You can even add cafe lights to bring some extra warmth to your covered area as well.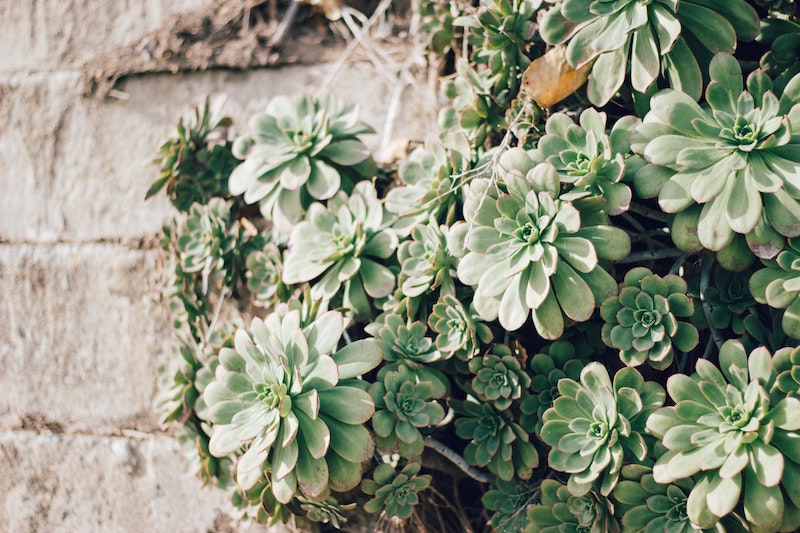 Wall Of Plants – Where are my plant mamas at? While plants are necessary for small garden patio designs you can also take advantage of wall space as a way to incorporate plants into smaller areas. Use mounting hardware to attach some used flowerpots to the exterior wall and fill the pots as you normally would. These can be filled with your favorite flower or herbs. You can also incorporate potted plants along the base of the wall for a more decorative look or to give you some privacy from neighbors. During the colder months, fill these with lights or cute festive Christmas decor such as small stockings or pine cone with bird seed for the birds to enjoy.
So Many Possibilities!
There are so many fun and exciting ways to decorate and spruce your backyard up for the holiday season. If you have neighbors with a fence, ask if you can decorate your side with lights, wreaths or even stocking to give you something exciting to look at from your home (and they can do the same). Another idea is to create a nice calming oasis. Set up an area in your backyard, add some outdoor furniture with seating that is purposely ok to use for the winter, a few string lights and a bonfire to enjoy some warmth with loved one while you enjoy it.