With Valentine's Day soon approaching, I'm sure you could use a drink. Single or not. It can be a stressful holiday. If you're single, you may want to hide from all of the nauseating flowers and chocolates all around you at the workplace and if you're taken, you may be under pressure to find the perfect gift (or feel resentful toward your partner for not trying hard enough). But not to worry, I've got a cocktail recipe (recycled from my ebook: Cheers, Chica) that is sure to sweeten up your mood.
P.S. – if you don't drink alcohol (which is totally cool), you can just omit the vodka and it will still make for an awesome cocktail.
More Reading: An Inside look at Cheers, Chica!
A Valentine's Day cocktail that literally anyone can make!
If you're thinking, oh no, another recipe I can't follow…" Wrong! This easy peasy cocktail recipe is totally doable. Anyone can follow. When it comes to crafting recipes, I look for quick and convenient. And I promise that's exactly what this is. In fact, you may find this one so easy, you'll decide to host drinks at your place 😉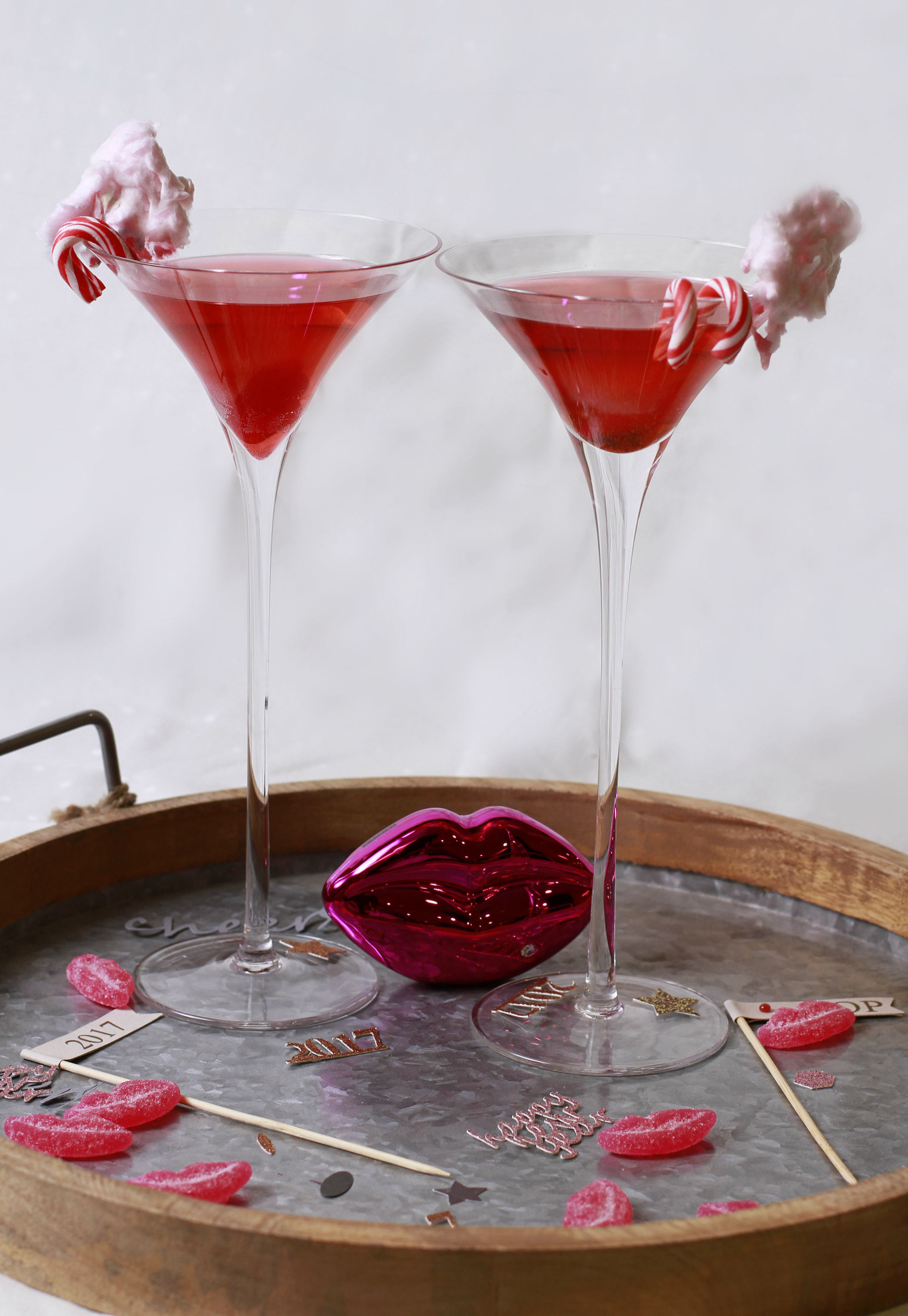 Kiss Me, Dah-ling!
Here's what you will need & how to make it:
2 oz Devotion Wild Cherry Vodka
1 oz Cranberry Juice
Splash of Sprite 
Drop in 2-3 Sugar Lips
Mix & Serve Chilled
Pink Cotton Candy & Candy Canes for Garnish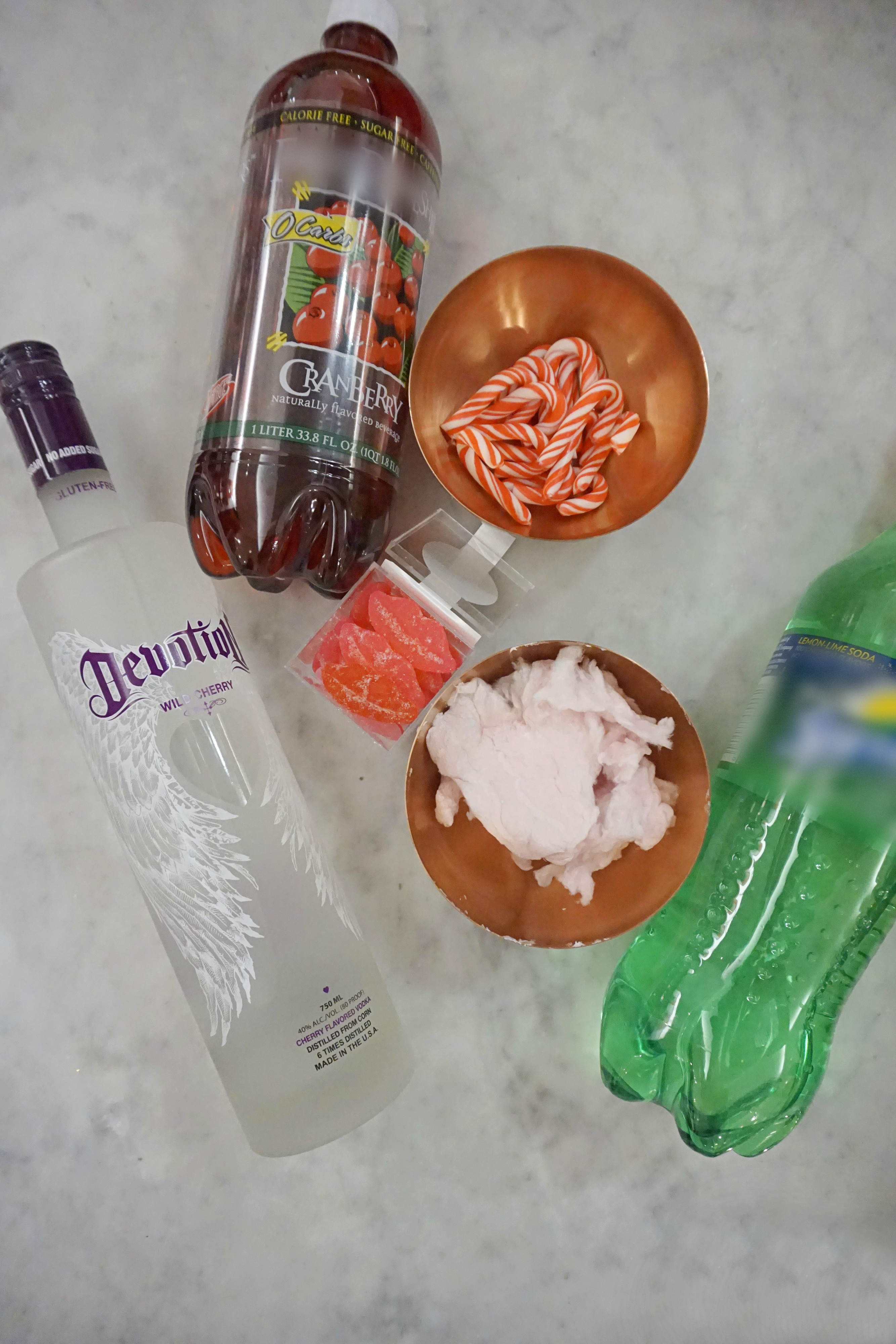 Sit back, relax- take a picture and post it (#CheersChica) and enjoy dah-lings!
Glassware, tray, candy, and battery charger from Bloomingdale's at the Mall at Short Hills
Stirrers and confetti c/o The LVR Shop