Aside from the magical world of blogging, if you've been following me, you may already know that I have a small business- photo/video and small business solutions. I don't combine the two as I'm not sure how they would fit-some days, it's like living two different lives. And some days, I've lived them together – for example, when I am asked to photograph an event but then the client sees I am a blogger and asks me to write about the event as well which comes out to be be double the fun, double the pay. Not bad right?
So, recently I started to revamp my business website. I realized I don't really have pictures of me on the site or with a camera so I thought, why not do a mini shoot for this? Well, I can't photograph myself (with a remote, yes but that takes long and it's cold out!) so I had a little help from the hub. The light dust of snow made for a perfect background setting (and acted as a giant reflector!).
For my look, I went with a very vintage, timeless style. I love how the red lip popped against the green dress and yellow chair. I call this look the green huntress haha…hunting for my next victim to shoot! Check it out..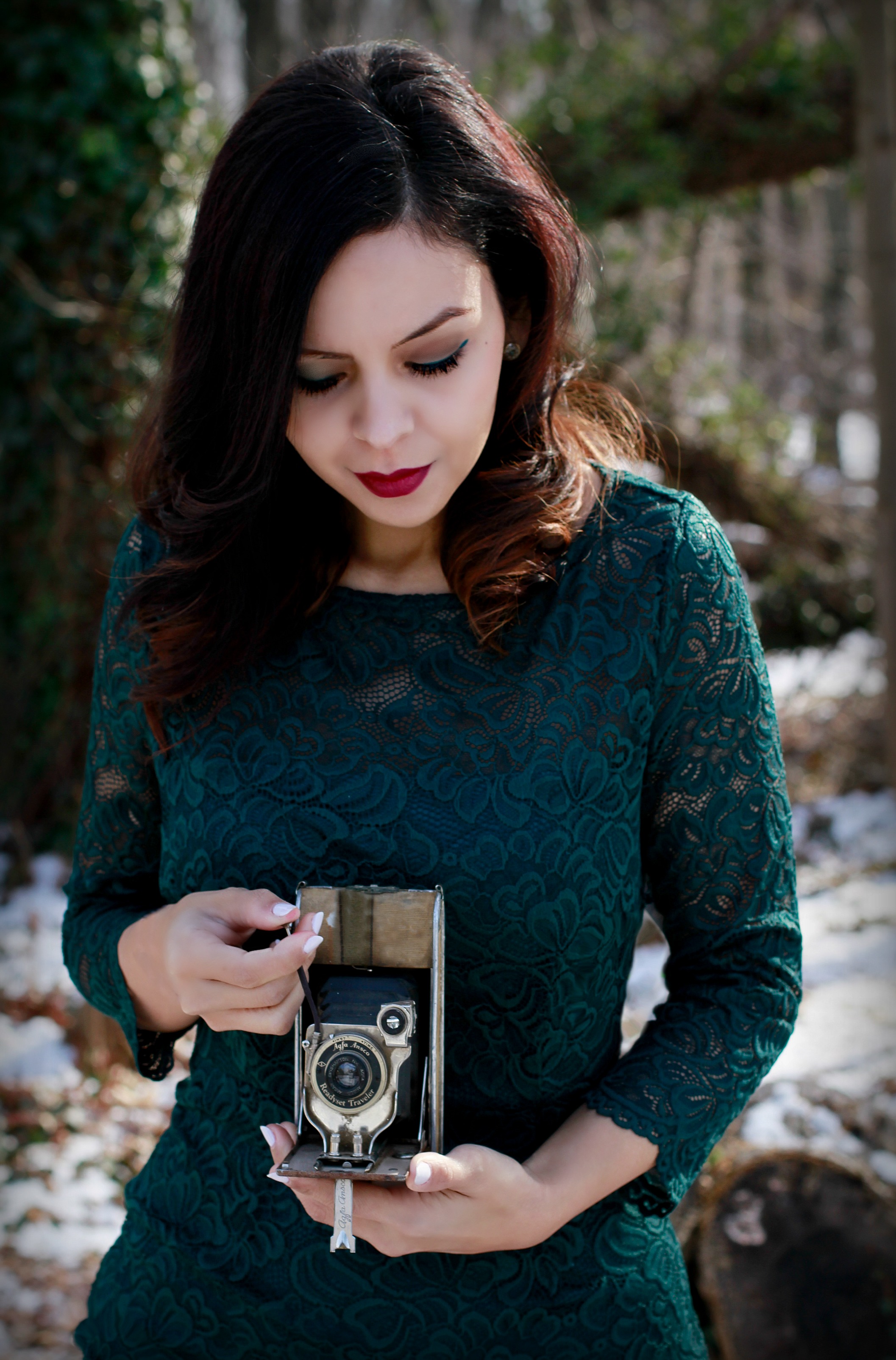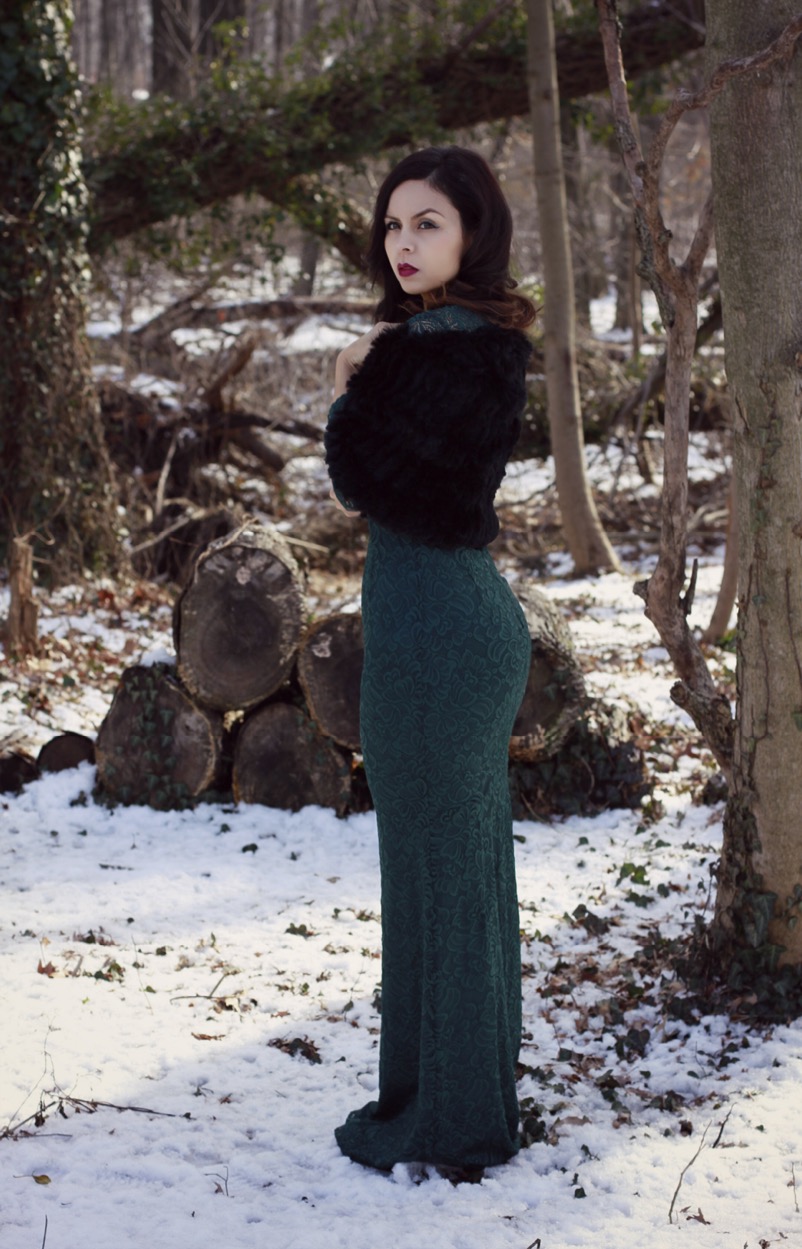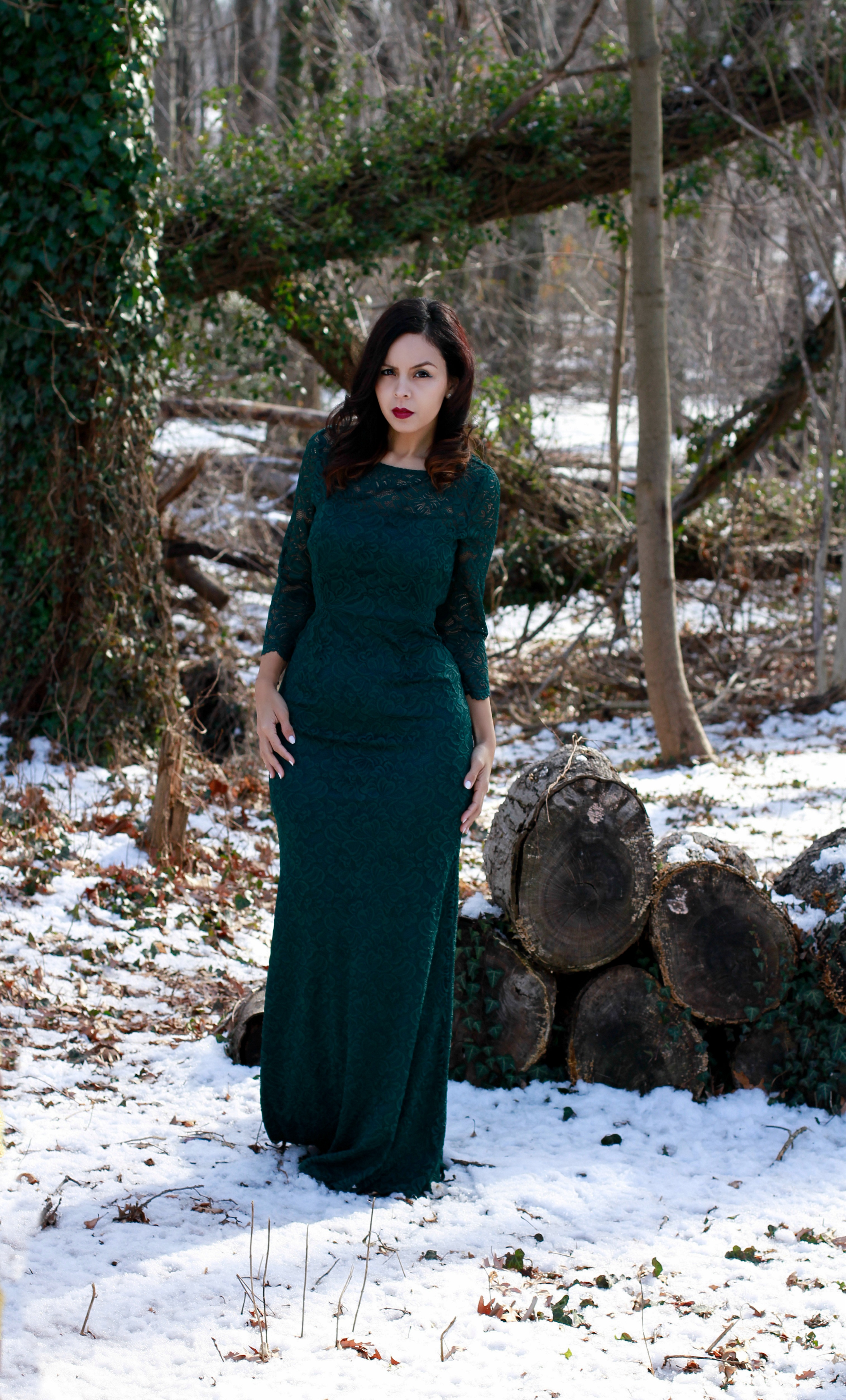 I love a dress with an open back. It's playfully flirty without being too revealing. This lace gown is both elegant and sexy. Out of all of these beautiful shots, of course I only choose one which was the first one posted here for my website. The rest were for fun and of course, for this blog 🙂
Dress & Fur Cape are both from Neiman Marcus.