This past Sunday, the weather was lovely! Bright, sunny and a slight chill. But good enough to bare legs and rock a spring dress! And since I had a brunch to attend and was feeling better (from the worst sinus infection ever!), I went all out. What says sunday brunch better than a lace dress and floral pumps?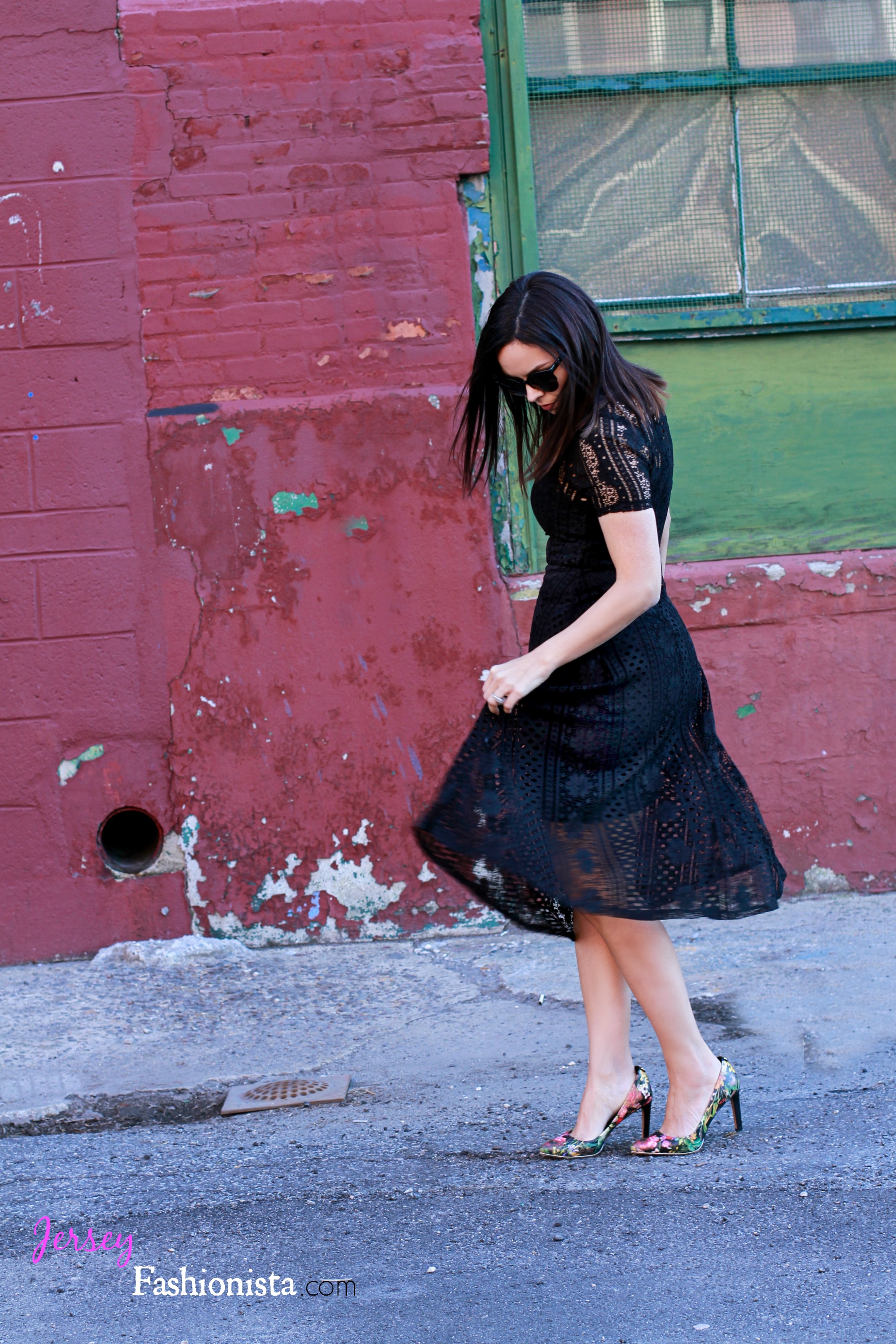 Because dresses like this are meant to be twirled!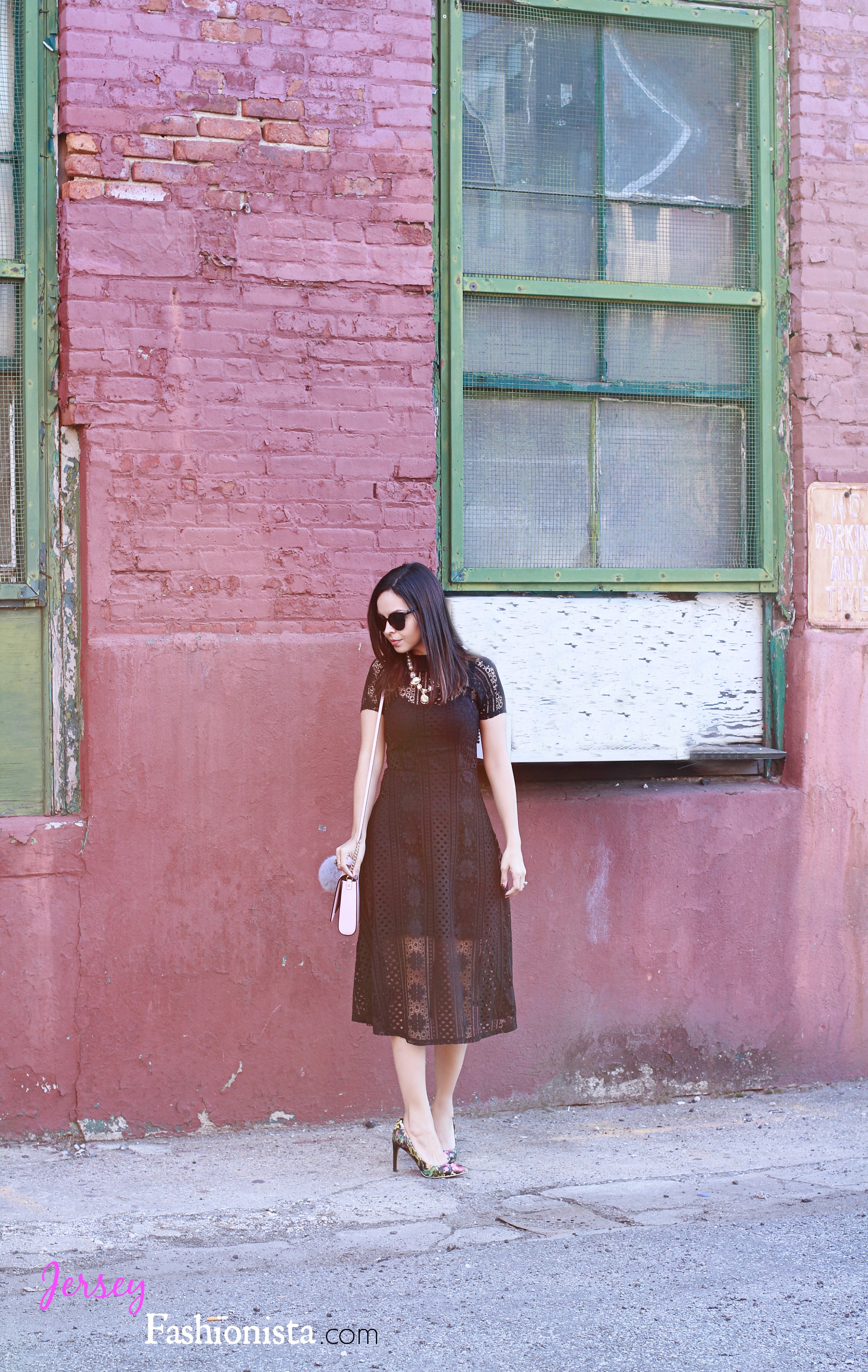 This dress is just perfect. When I tried it on a month ago, I knew I had to buy it. It's just one of those pieces that fit so well and felt right. It's great for several occasions- anything from brunch to a garden wedding. And you can pair it with different shoes. I went with these floral pumps by Elliott Lucca. I love the floral print and how the pop against the lace dress which also has a floral pattern. They are comfortable, too. I could stand and walk in these for hours.
This look is also great for a boss girl or trendy mama. It flatters the figure but is also conservative and appropriate for business, meetings, or dance recitals and communions. Get what I'm saying, ladies?
For the accessories, I went with a statement necklace but kept everything else simple. A black dress + pearls= super classy and chic 😉
I went with a pale pink bag by Kate Spade to add a soft spring touch. The shoes also have a splash of pink so it paired nicely. And that's it! I can tell you this look sure got lots of compliments and that's always a plus.
Dress: P. Luca Milano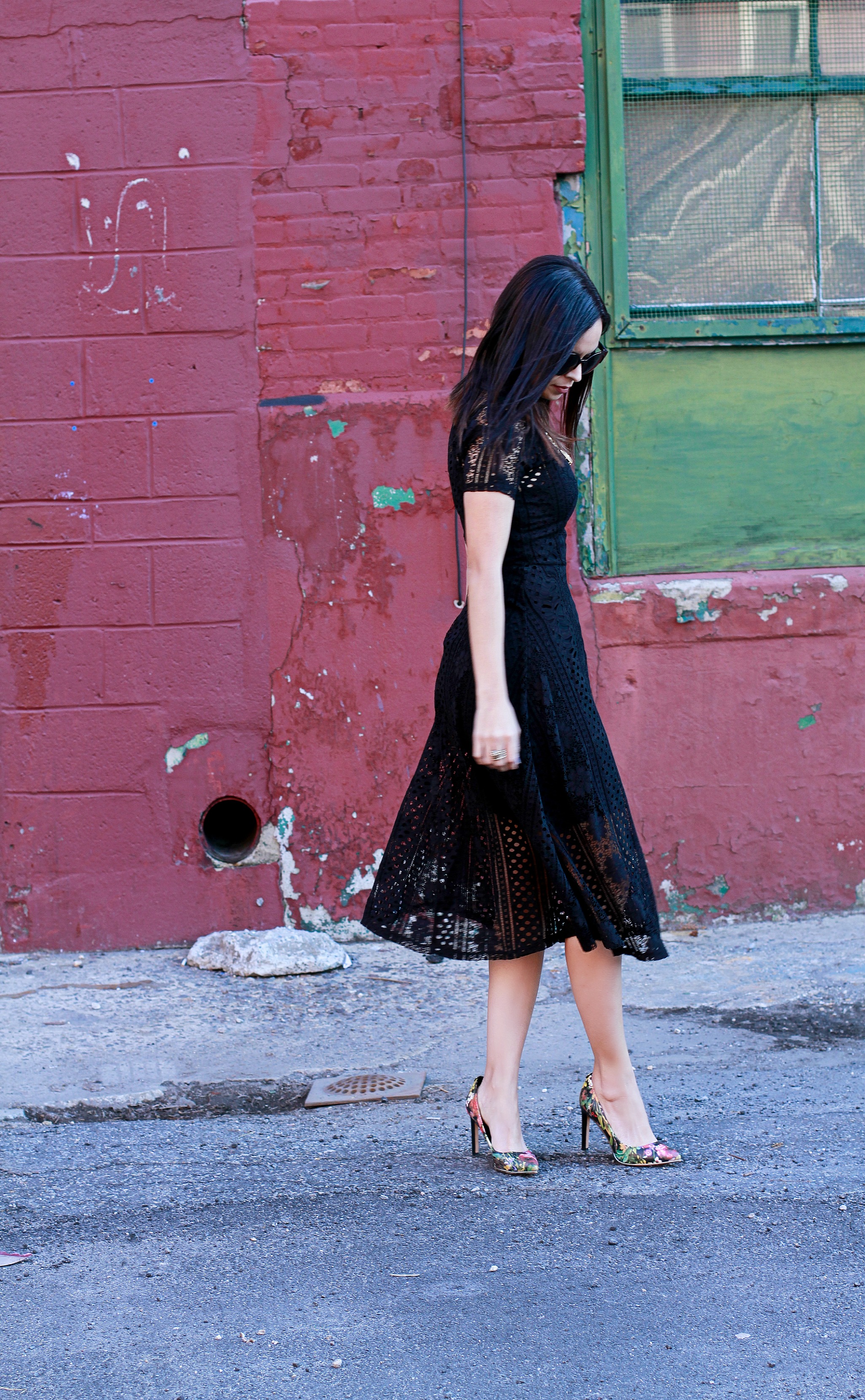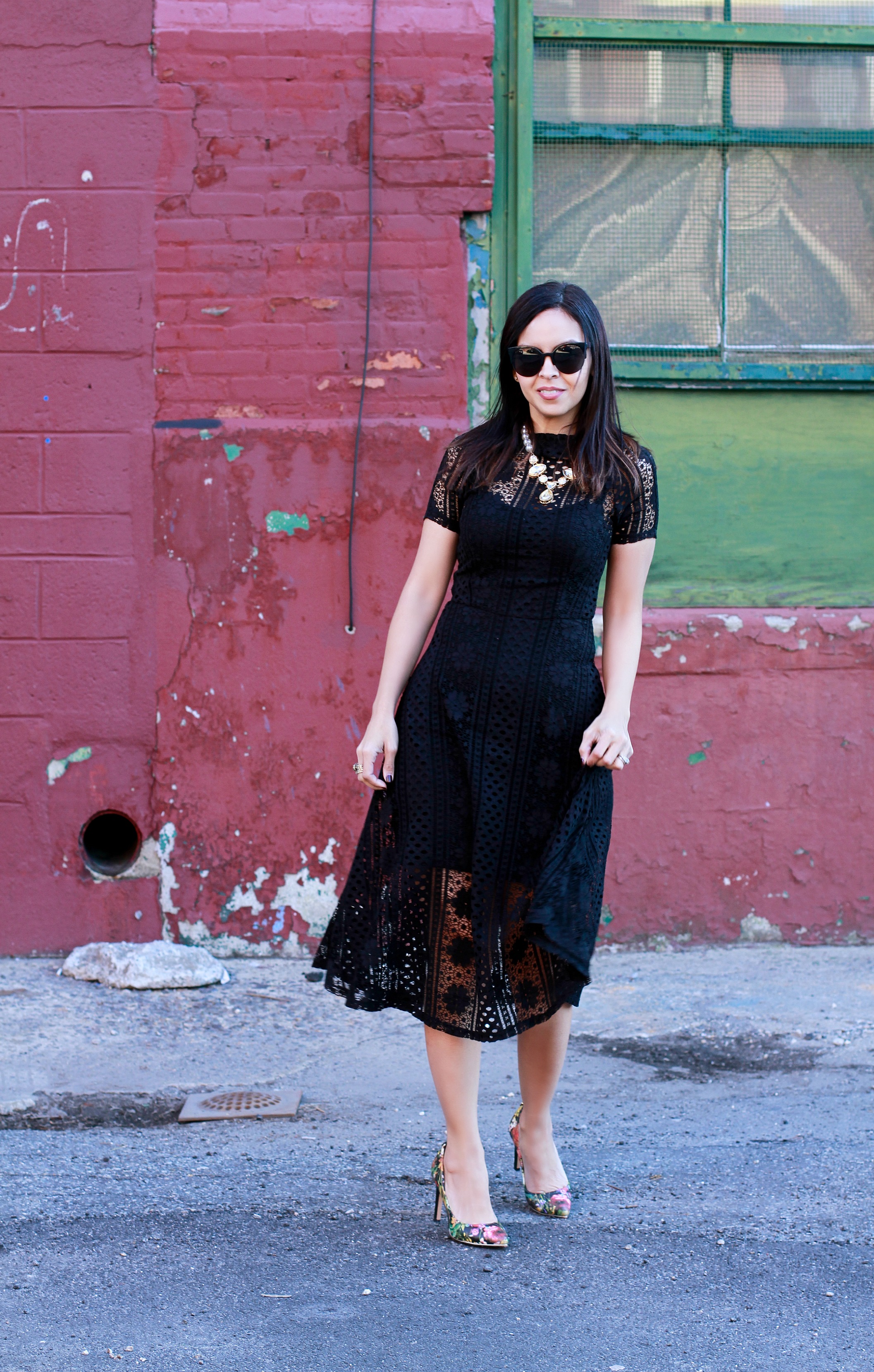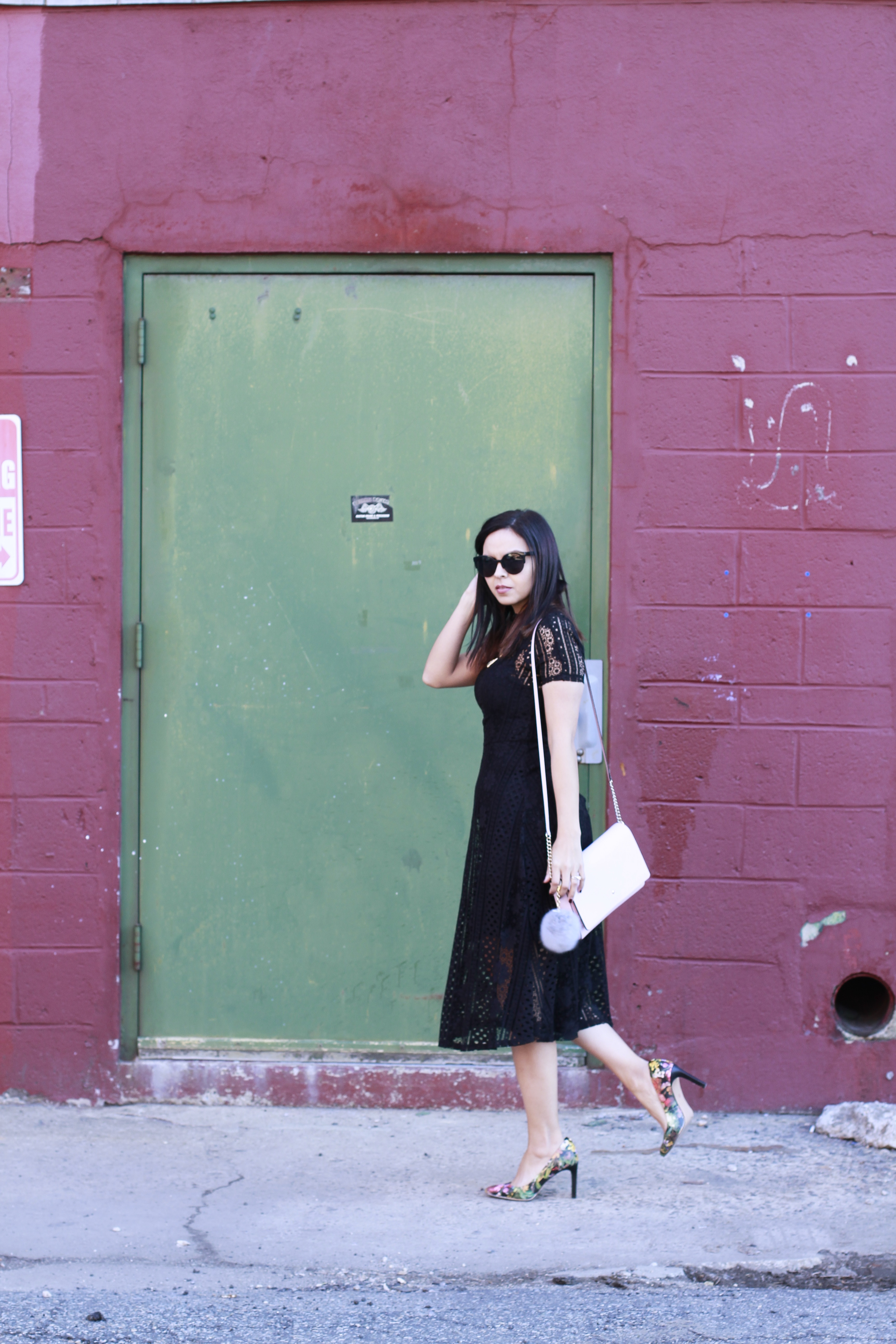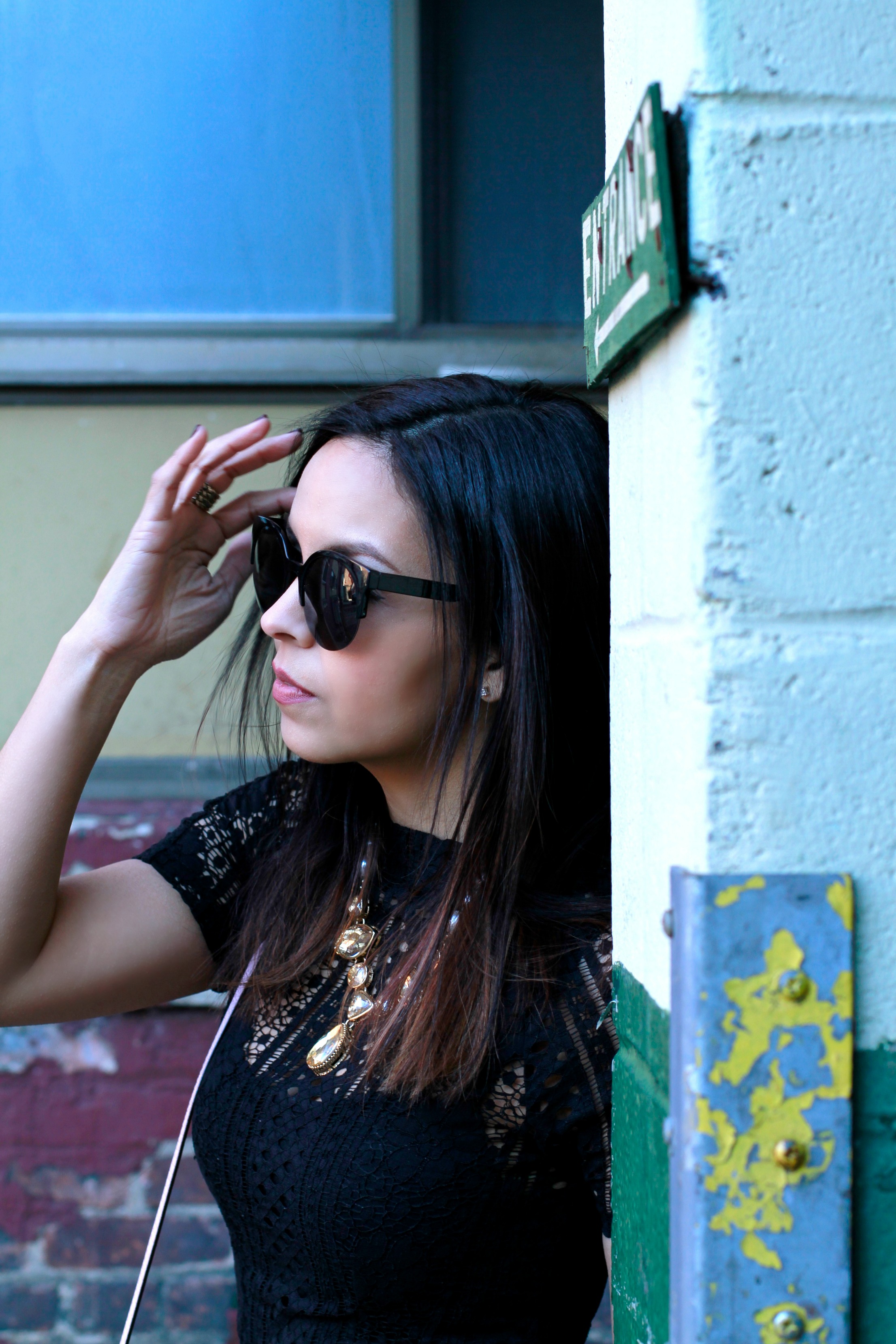 Sunnies: SheIn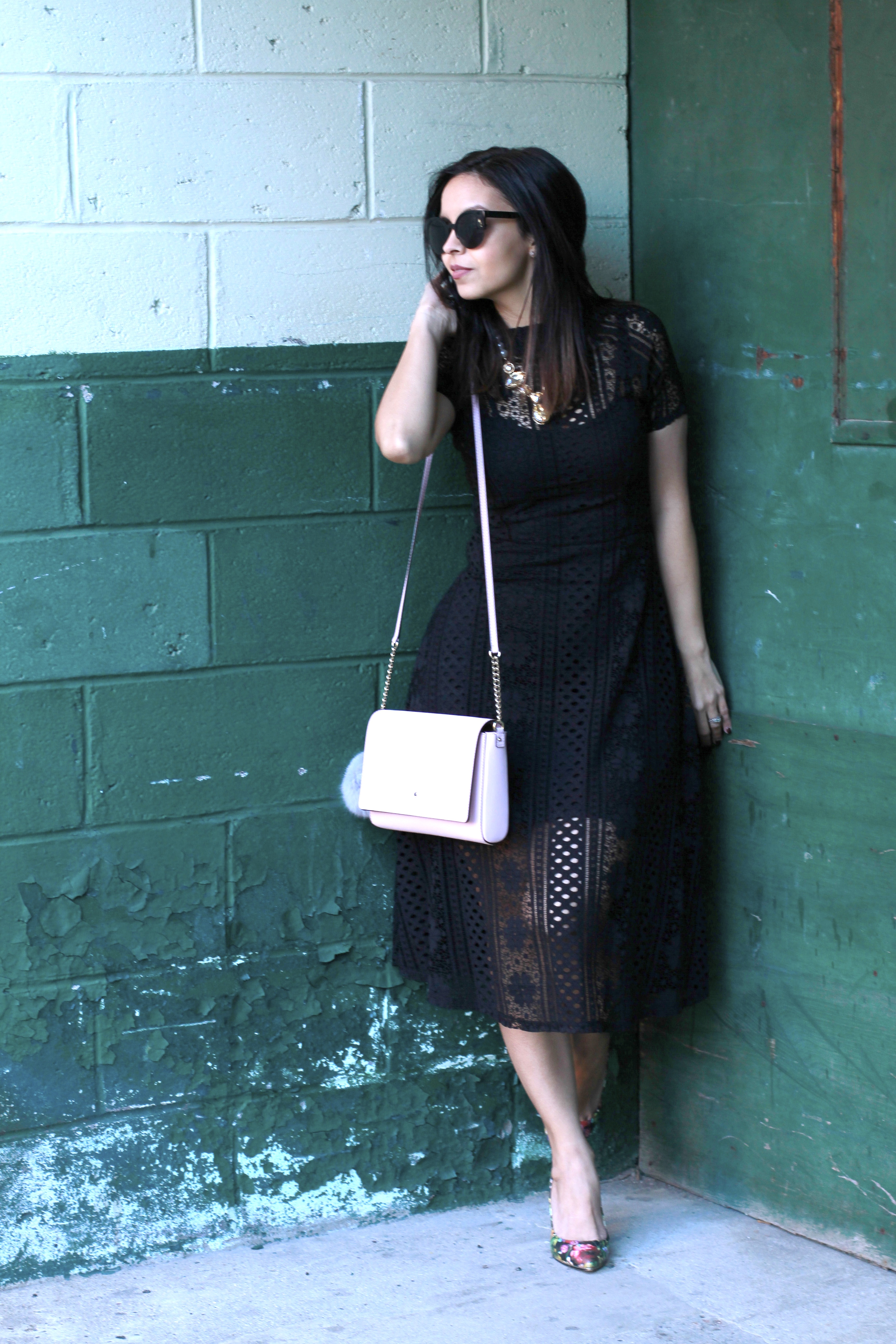 Shoes: Elliott Lucca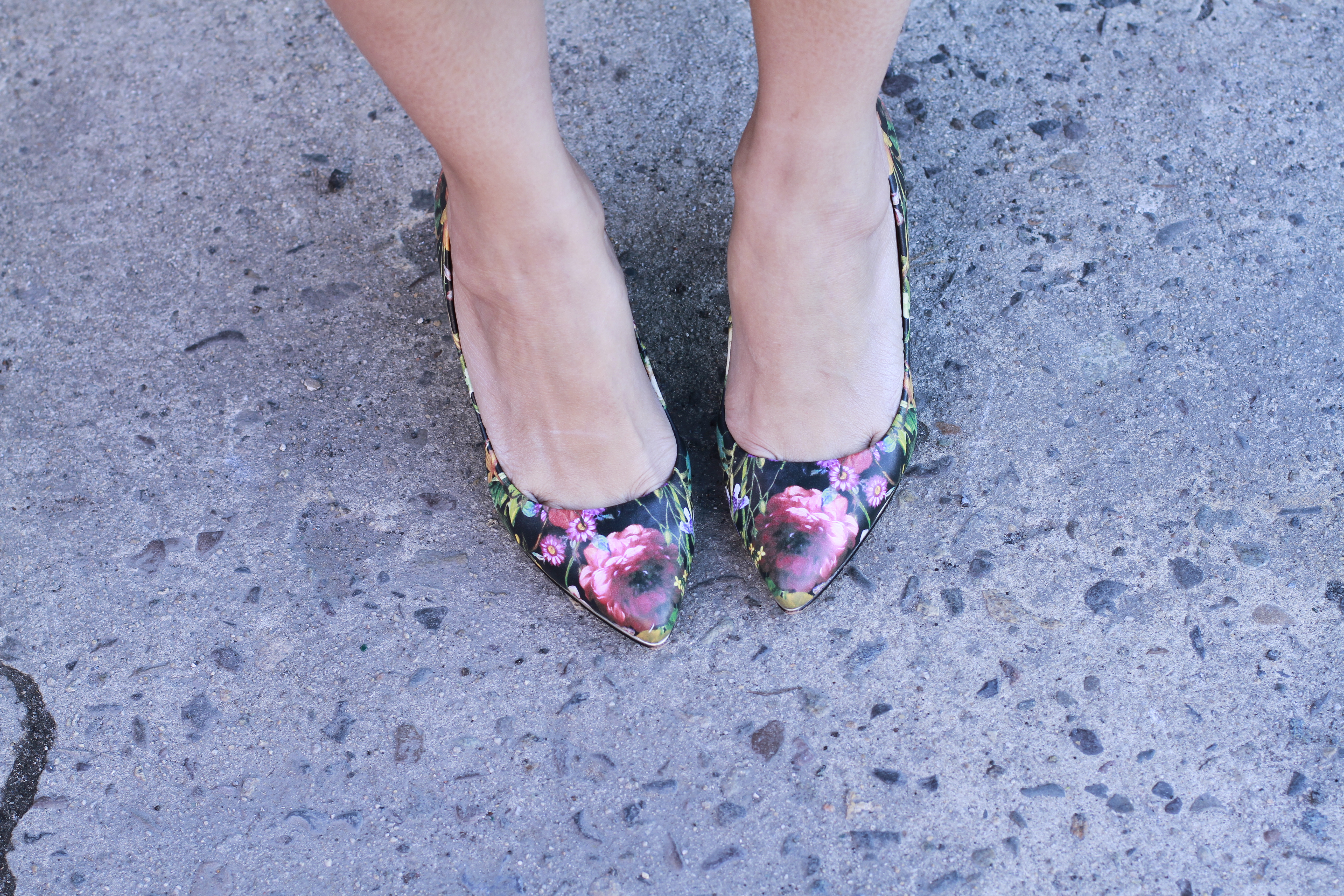 Statement Necklace: similar one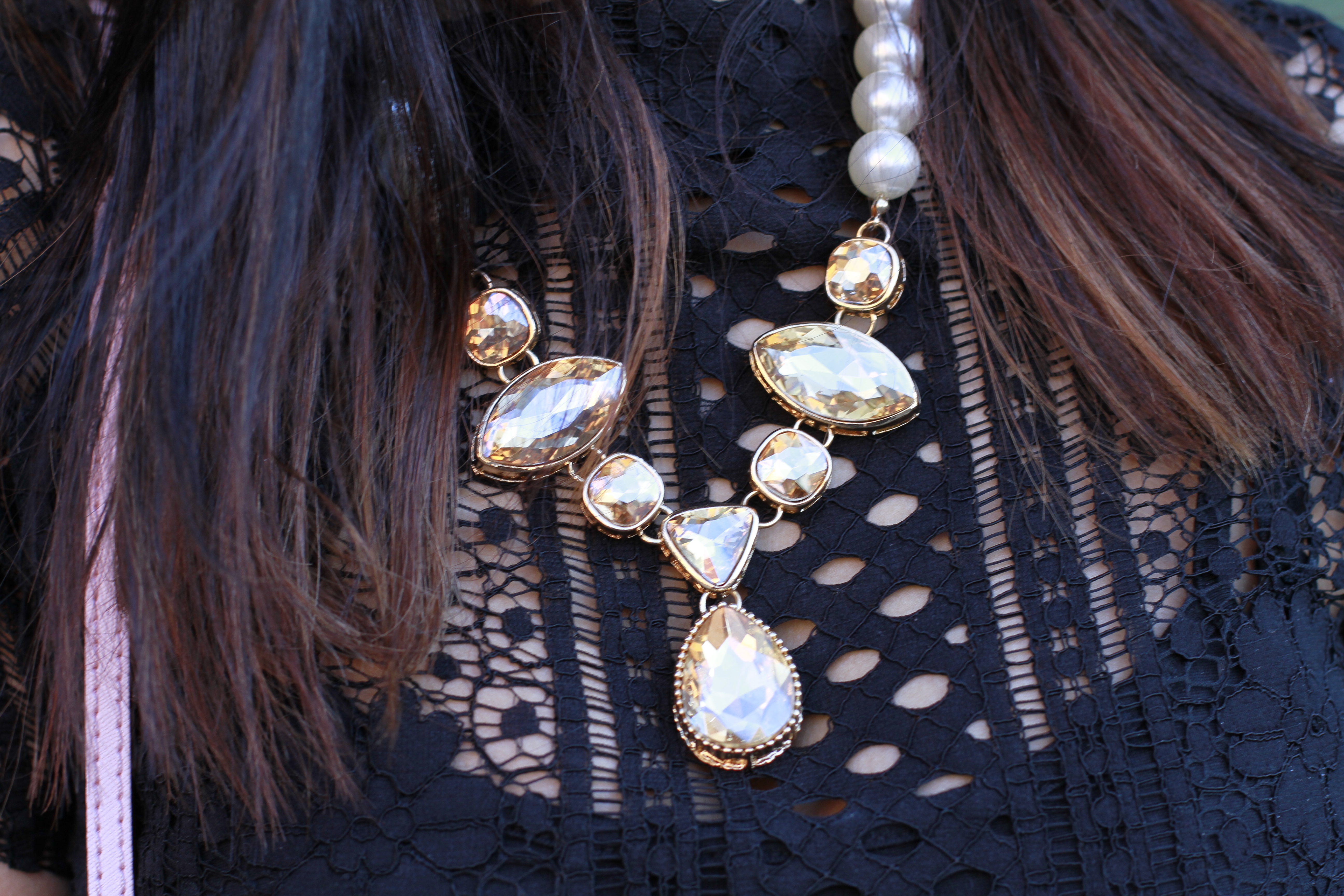 Ring: F21
Bag: Kate Spade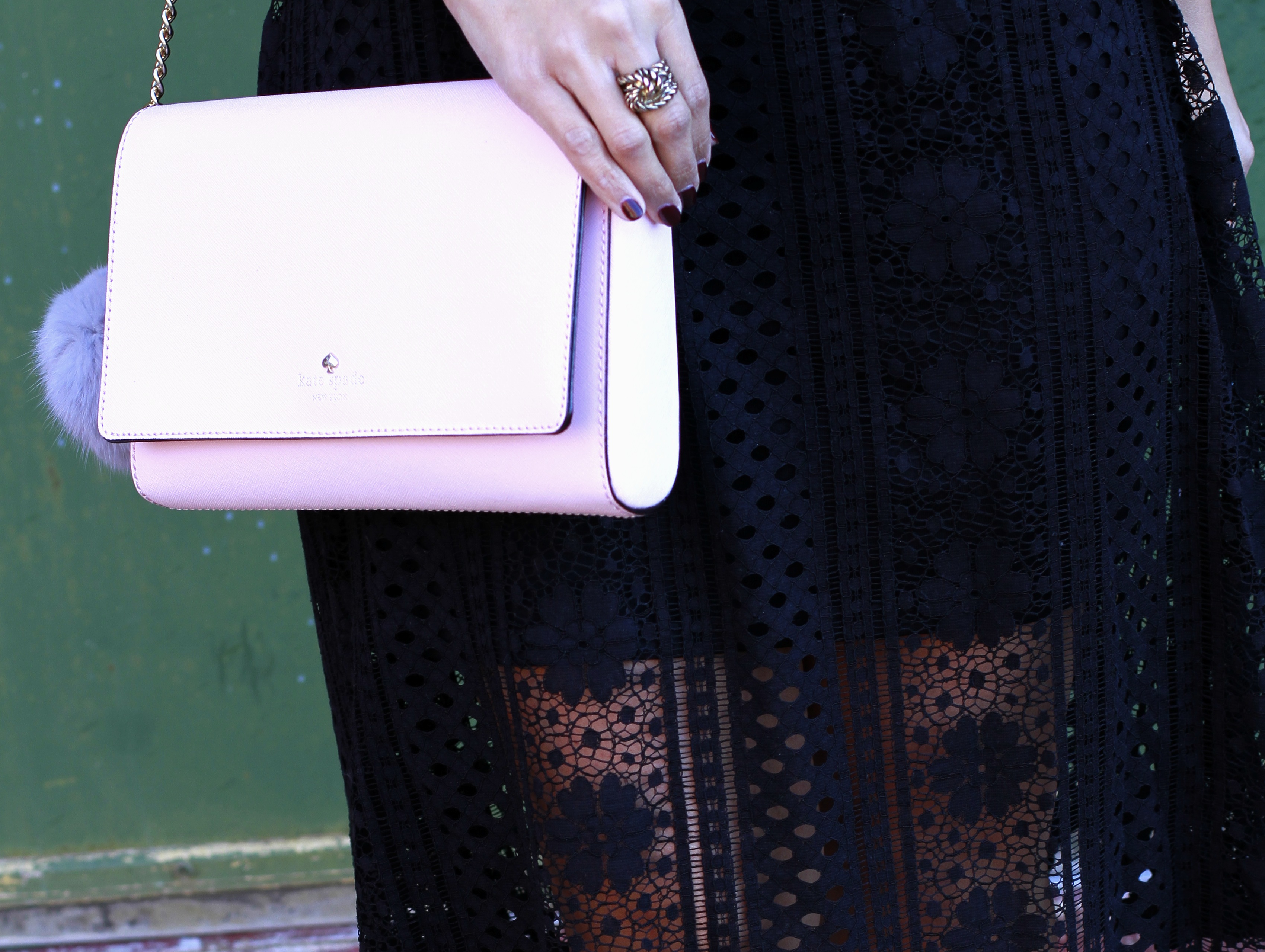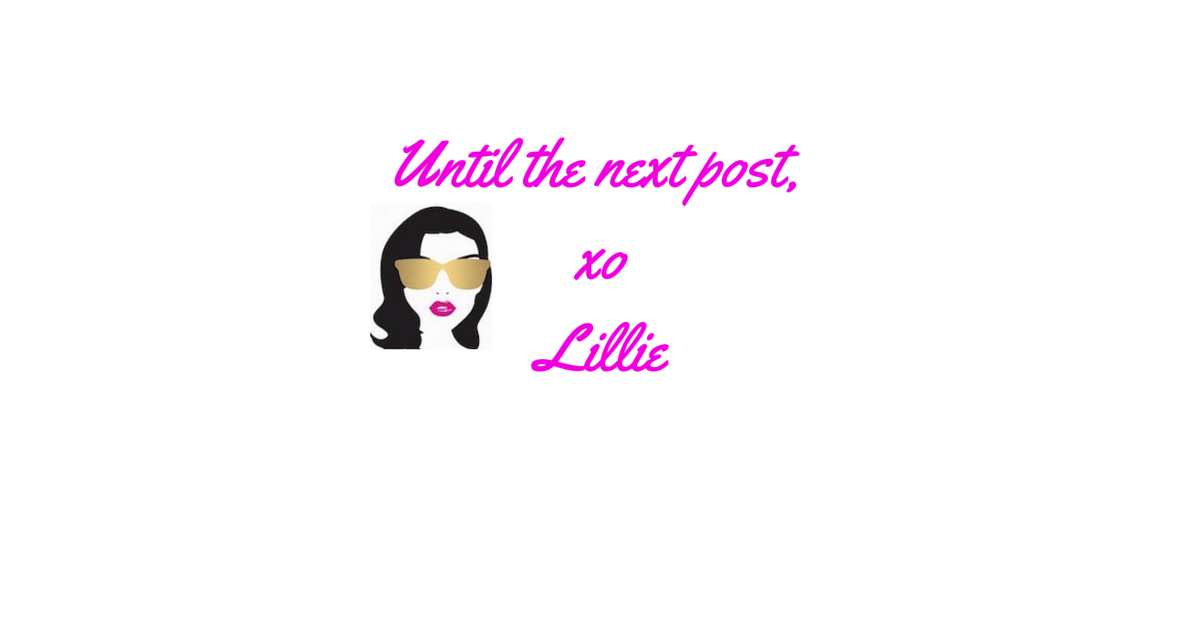 PC: thanks to friend Dave for taking these photos 🙂