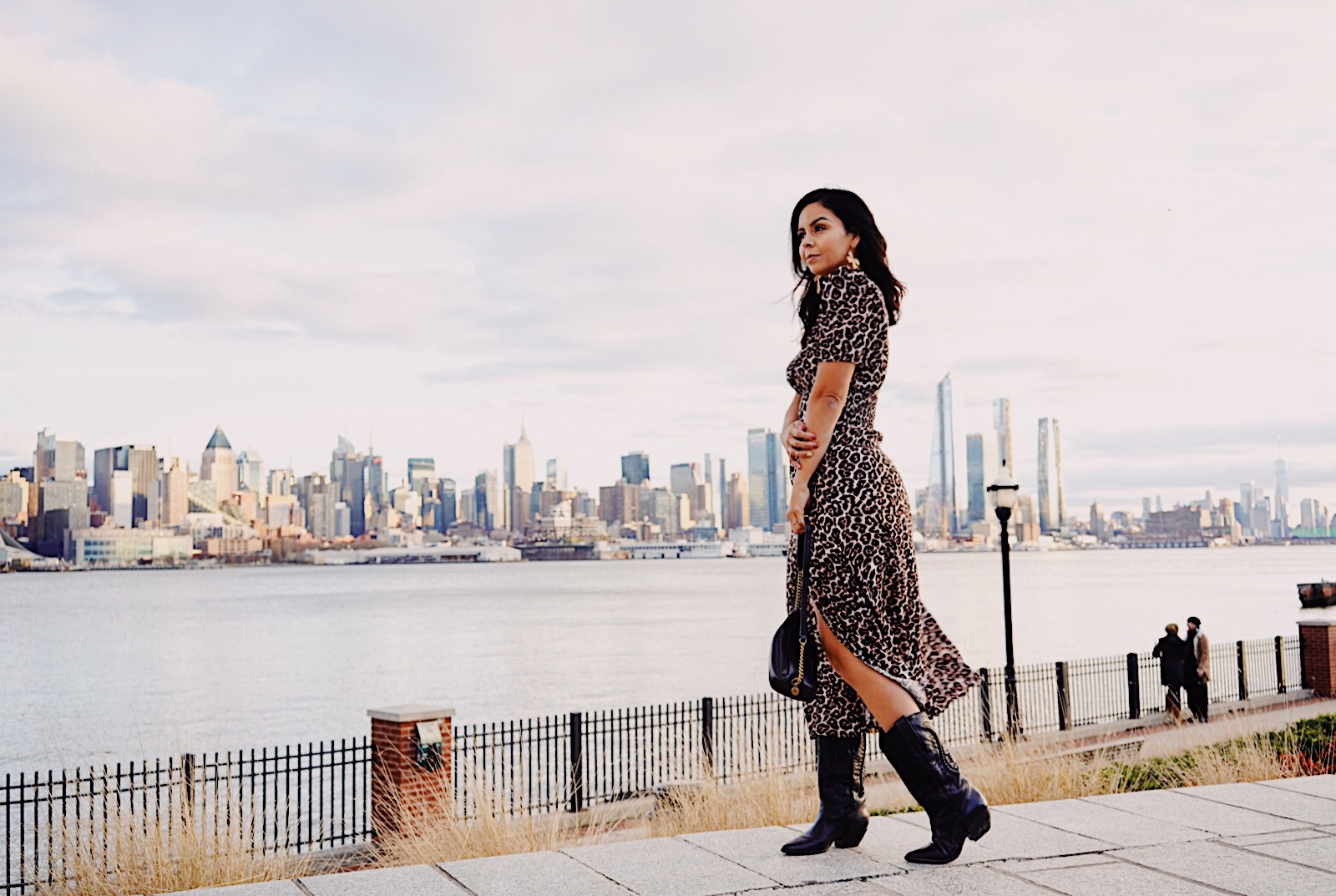 Happy New Year everyone! This is my first post for 2019. Can you believe we're already in the 2000s? I always think of the movie Back to the Future – aren't cars supposed to fly by now? Not that I'm in any rush for that to ever happen. Anyway, it's the first week of January and last weekend, the weather was good to us, so I was able to get out there and shoot this look.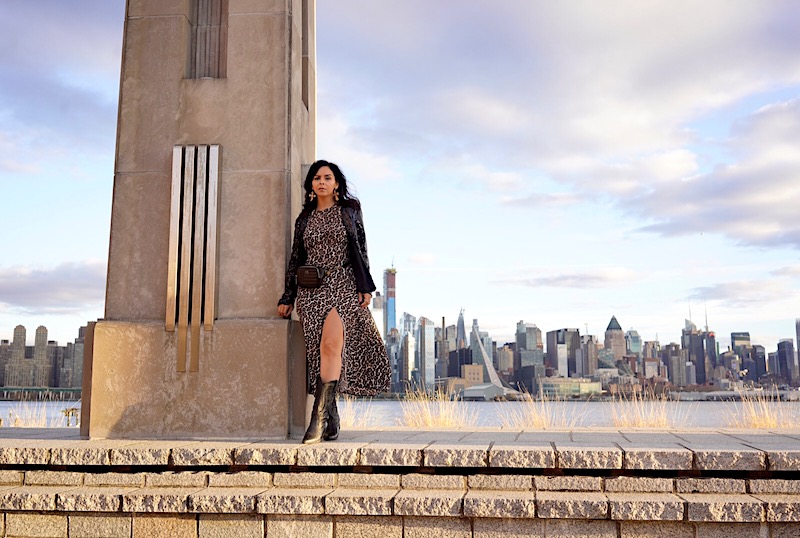 When in Jersey City
New York isn't the only place you can see the gorgeous city skyline. In fact, we have the better view. What I love about Jersey City are the restaurants and the city views. I can never visit without stopping to take in the scenery. If you're ever in the area, be sure to stop by. There are many things to do in Jersey City.
Here are some places you may want to consider:
the Statue of Liberty
New York Harbor
Liberty Science Center
Liberty State Park
Empty Sky Memorial
Newport Mall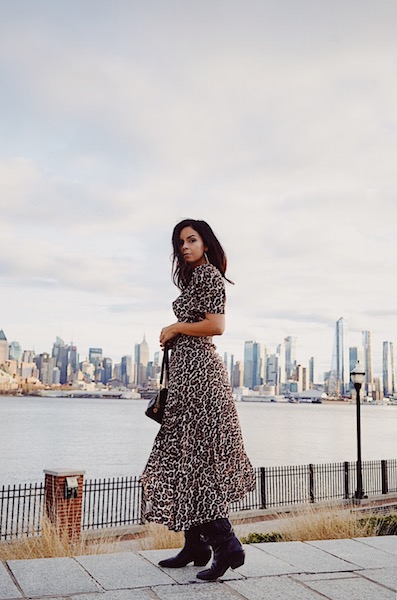 Leopard Print Dress + Cowgirl Boots + Sequins
You didn't think this post was about Jersey City, did you? Nah! I just thought I'd share some fun places I personally like to visit when there. Now, let's get down to the details on this look. I found this leopard dress at Nordstrom. It's by AFRM, a label that makes the cutest dresses. I immediately fell in love with the cut and had to have it. I knew it would be a fun dress to have in my closet for Fall.
For this look, I added my vintage cowgirl boots, sequin jacket, and favorite Henri Bendel belt bag. To be EXTRA, I added some chunky cross earrings. I like to have fun with my outfits. Life is too short to wear boring clothes.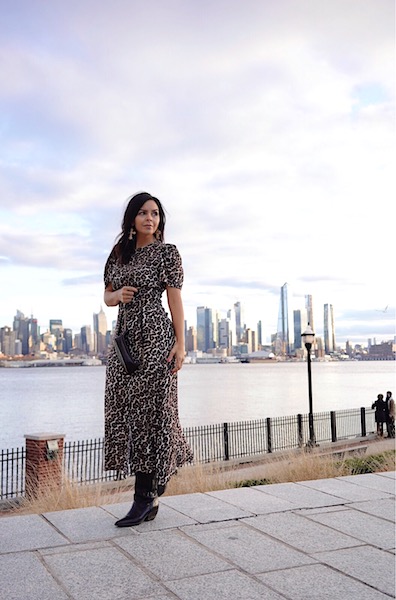 Shop my Look
Pair these pieces like I did or mix and match. You can't go wrong with these items in your wardrobe. They are classics and can make any outfit pop. I like to say leopard print is a neutral- you can pair it with almost anything. Nude, black, even a pop of red.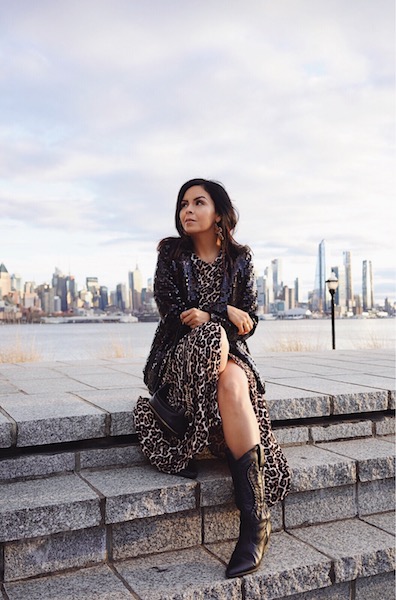 Where to wear this look
Most people don't dress up because they're not sure what to wear, where. This look is stylish, fun and perfect for brunch with the girls or a night out. Swap out the boots for classic pumps and you can wear it to a party, wedding; etc. Or add black tights underneath and a black turtleneck for a fun winter look. It really all depends on your mood and personality, of course.