Last week was a pretty busy week for me. It felt good to kick off the new year with such a productive week filled with work, meetings and events. I must say one of the highlights of my week was attending a private screening of the new film, Lion. The event was hosted by the MOMS and sponsored by Stop & Shop's own organic brand, Nature's Promise. By the way, this was no ordinary screening, it was a Lion Movie Screening with Nicole Kidman.
More reading: Avengers: Infinity War: Why It Was Hard to Watch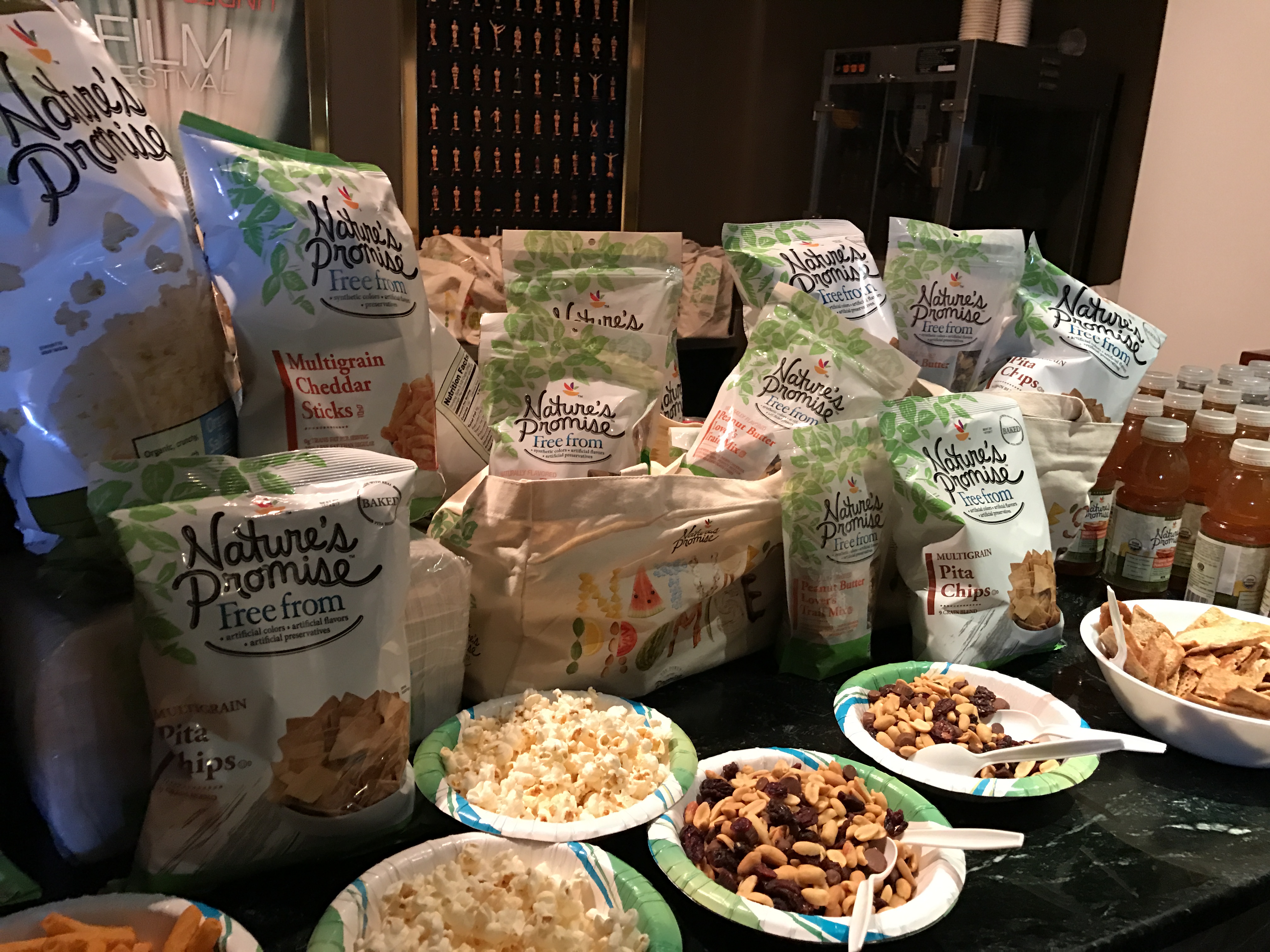 Nature's Promise offers some very yummy organic treats.
What's a screening without popcorn? Make it healthy popcorn and it's even more awesome. Stop & Shop also gifted bloggers who attended a bag of goodies to take home including baby wipes, almond butter, rice cakes, and more. I will definitely be visiting Stop & Shop for more healthy snacks soon.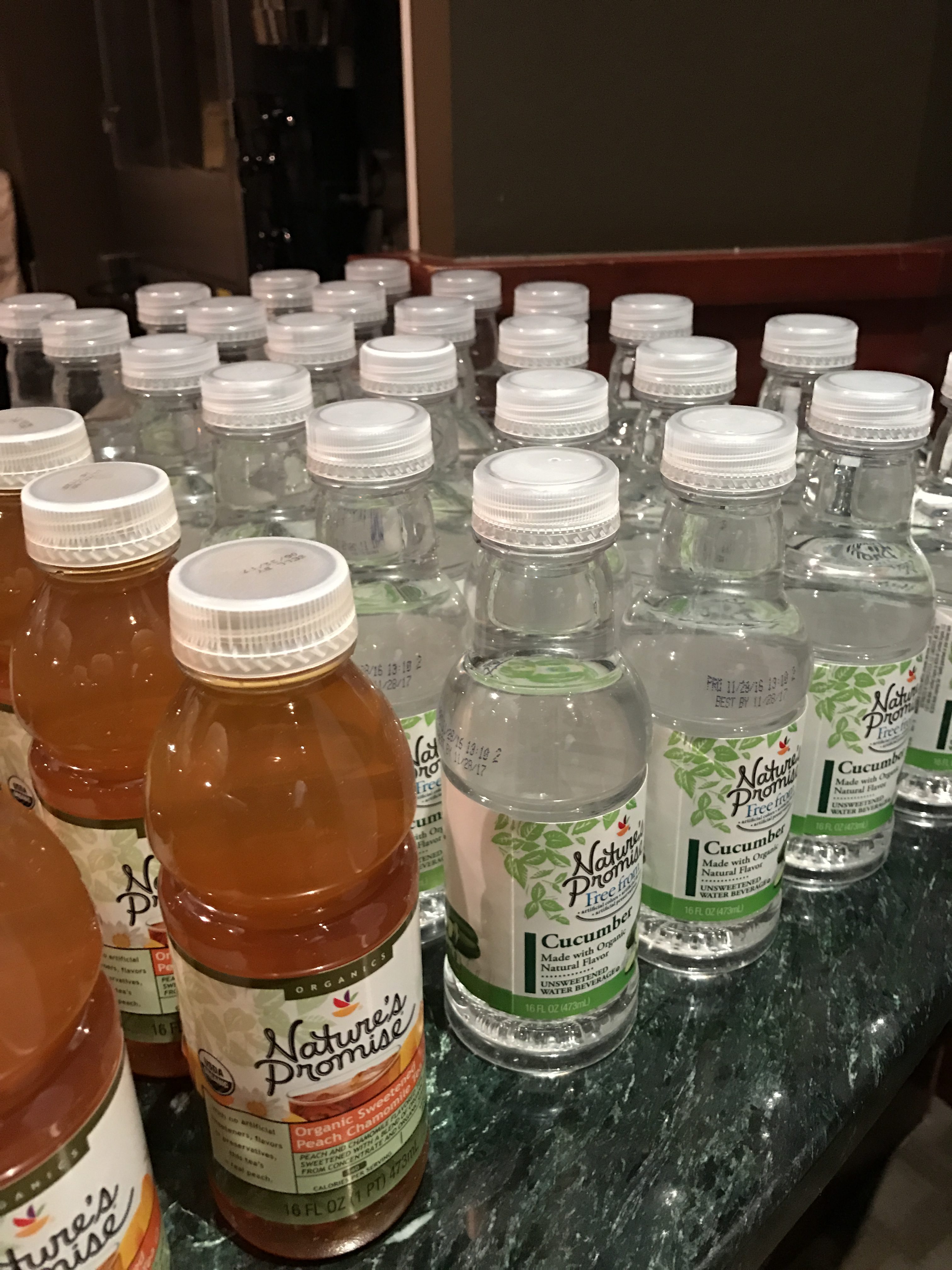 Ever since I can remember, Nicole Kidman has been a favorite.
I've watched every film just because she was in them. Some favorites include Bewitched, Stepford Wives, Practical Magic and Moulin Rouge- but there are so many others. So, you can imagine how excited I was to be in the same room screening the Lion movie with Nicole Kidman. And the MOMS also surprised us with a special guest- little Saroo (Sunny Pawar) from Lion. He did such an amazing job in the film, it was great to see him.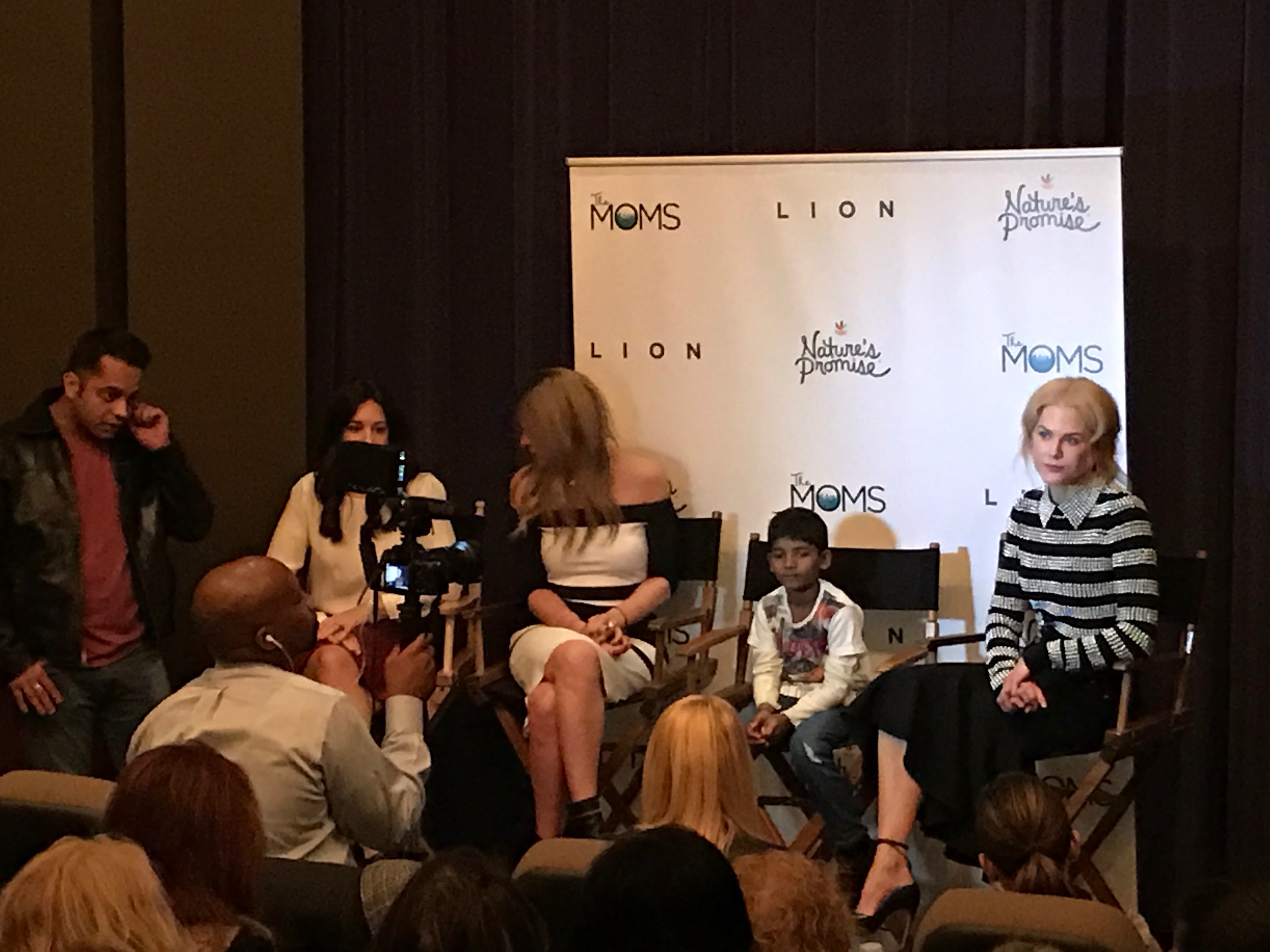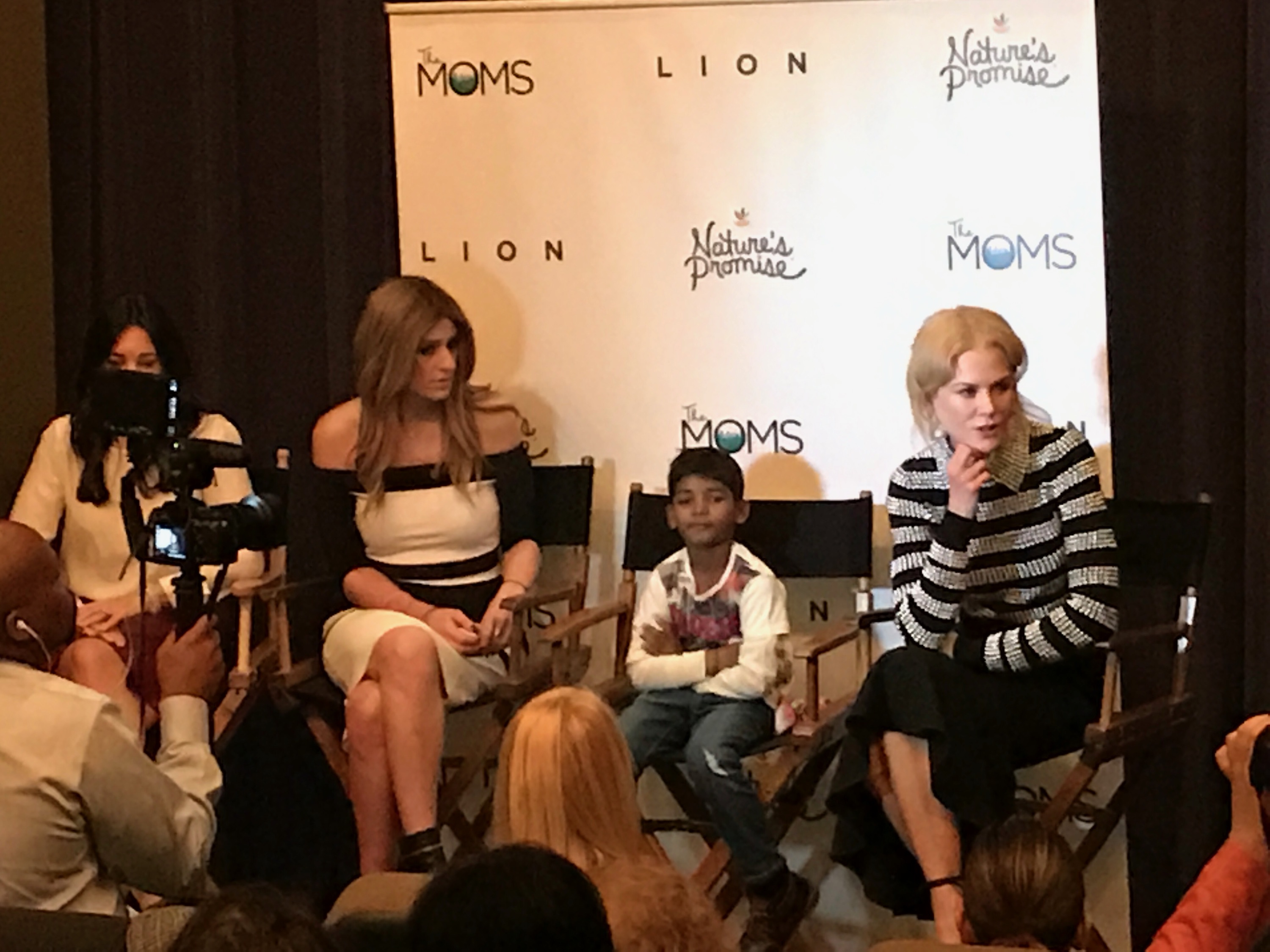 The Lion movie tells a story about courage, love, and family.
After choosing yummy snacks, we watched the 2-hour film. In my opinion, it is a wonderful, heartfelt film. I don't want to spoil it for you, but this is a film that will touch everyone in some way. As a mom, I got all the feels as soon as I realized what was happening to Saroo, the little boy that the true story is about. Saroo was lost. In his journey to find home again, he ended up in an orphanage in India. This little boy was brave and strong. There were many chances where he could have been stolen or sold into child slavery. Luckily, a wonderful couple from Australia adopted him and raised him to be a good young man.
After 25 years, Saroo began to remember some things, being around other Indian students, he felt lost. He didn't know about his heritage and often wondered about his family that he lost back home. Though he was thankful to his adoptive parents, he felt guilty for living a better life and knowing that his family could still be in pain for losing him as a child. Saroo sets on a journey to find home again.
The story is so touching, I won't give away the end! You must see it to find out what happens. I admit, my eyes did tend to tear up at times and all of the other bloggers in the room were sniffling, too. So, grab those tissues!