It was a lovely sunny day in my part of Jersey on Thursday so, I had to take advantage and get out there to shoot this little burgundy dress. With all the snow and freezing weather lately, it's so easy to get uninspired. I thrive off of the sun- like a flower- when it's out, I feel energized and when it's gloomy and gray, I feel sluggish. Can you relate?
Winter fashion can be tricky.
Some days are so cold all you can really do is rock polar bear look and some days are sunny but windy. And then there are those few strangely warm days where people run out in excitement forgetting to bundle up because guess what- the next day is below 20 and everyone is catching a cold.
How I Styled It…
For this look, I thought I'd play around with color. I choose accessories to match this little burgundy dress and if I had burgundy boots, I would've definitely gone monochrome. The dress was a Christmas gift. One of my favorite styles is sheer dresses. This one has floral details and the length is perfect to pair with over-the-knee boots. For accessories, I opted for some fun pompom earrings and a purse- both in the burgundy family. And for a light winter jacket, I added a faux fur jacket (scroll down). Faux fur is hot this season and it comes in so many variations. Have you added faux fur to your wardrobe yet? Don't be scared, it really is for everyone.
This look is fun, feminine but edgy- just the way I like it.
Here's to warmer days!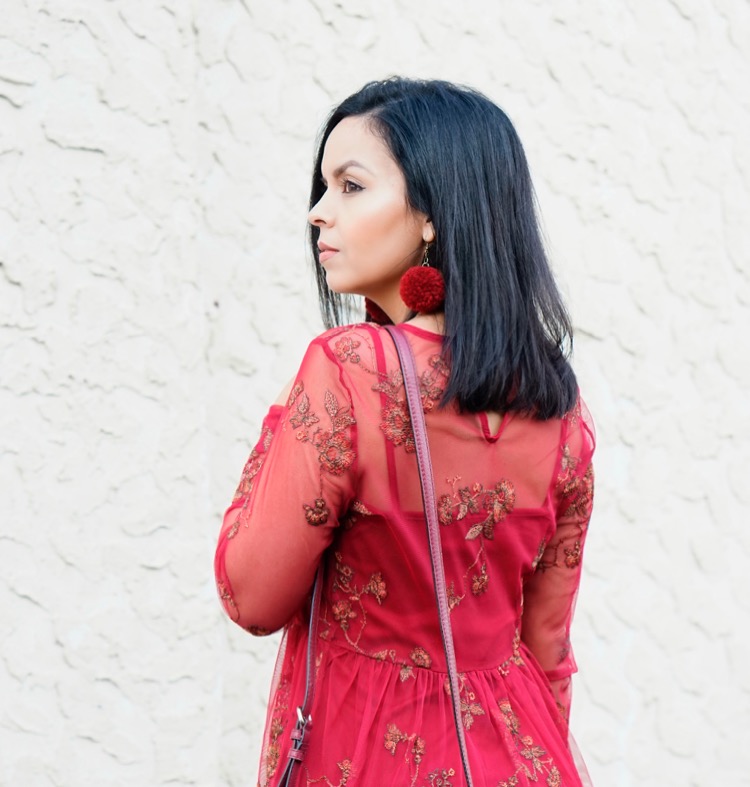 Earrings/Ring: The LVR Shop on Etsy
Bag: Kate Spade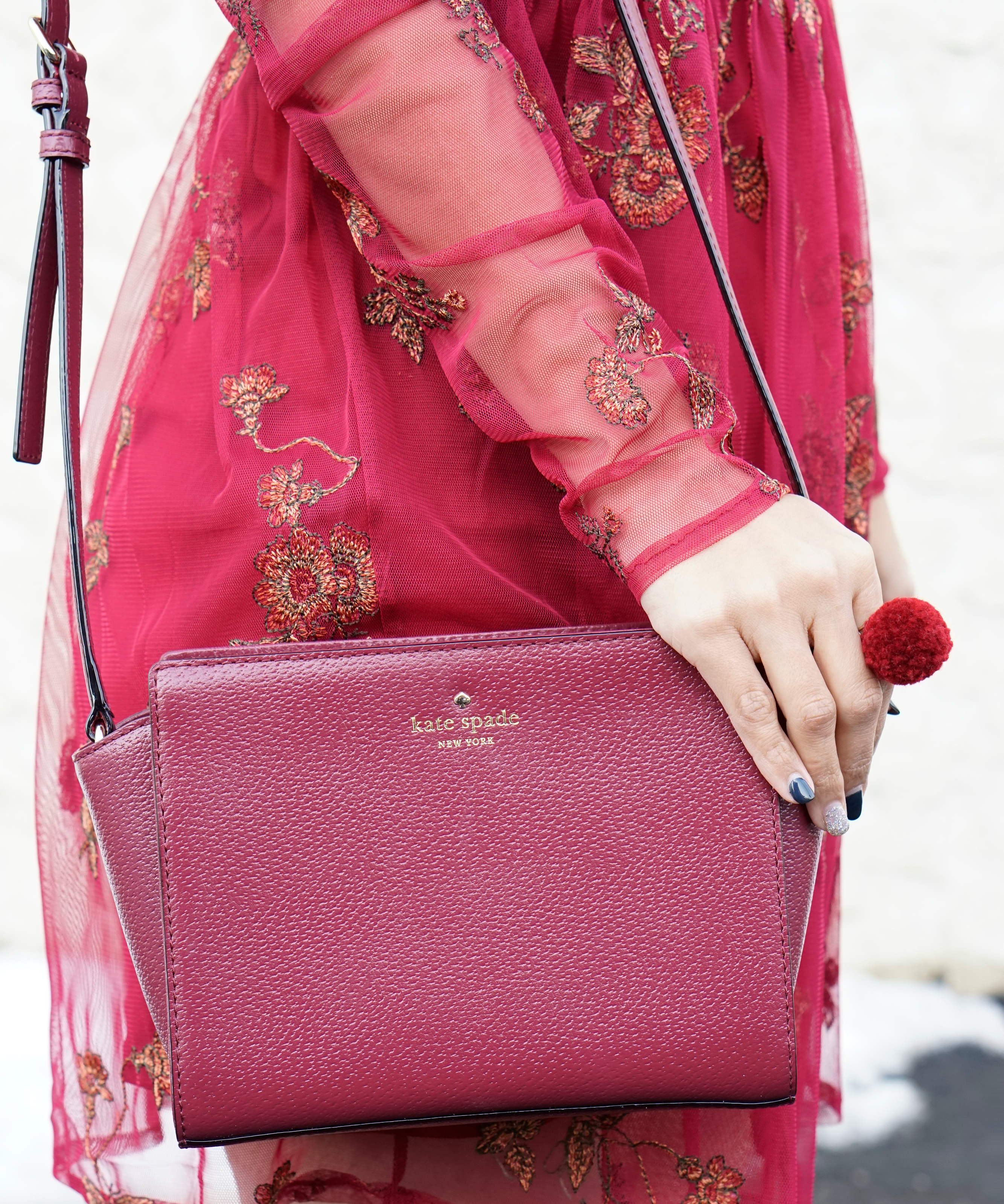 Sunnies: Kate Spade
Dress: Target
OTK Boots: Aldo (Macy's)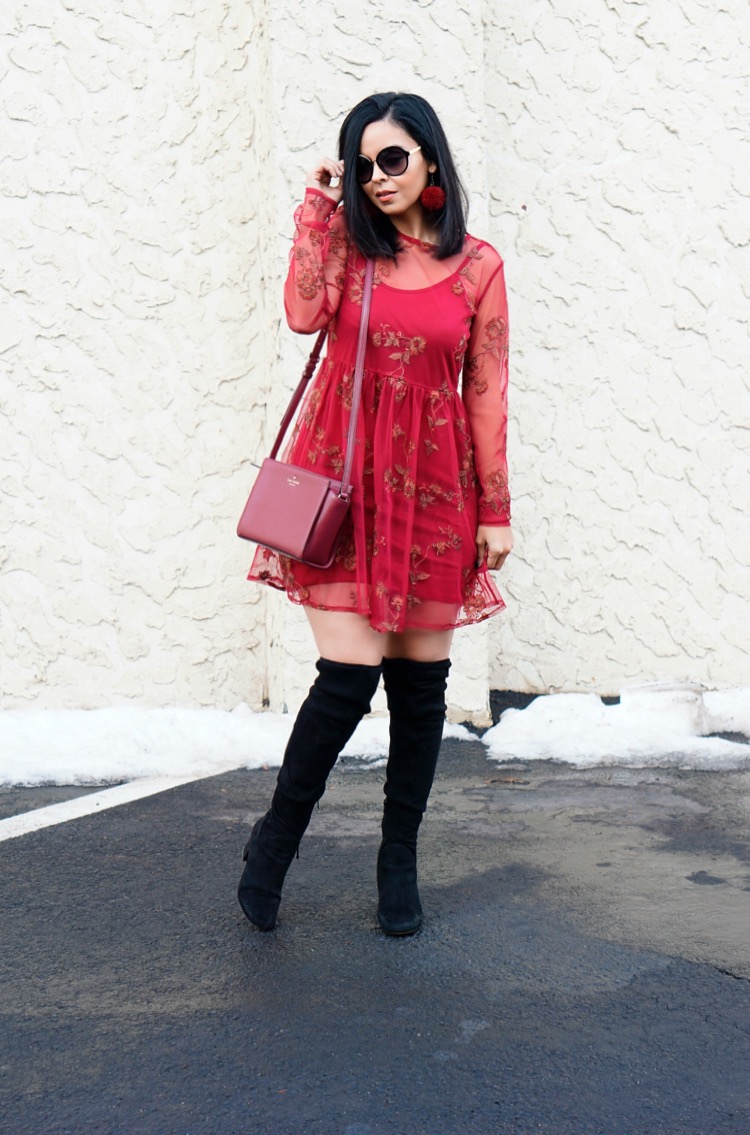 Faux Fur Jacket: SheIn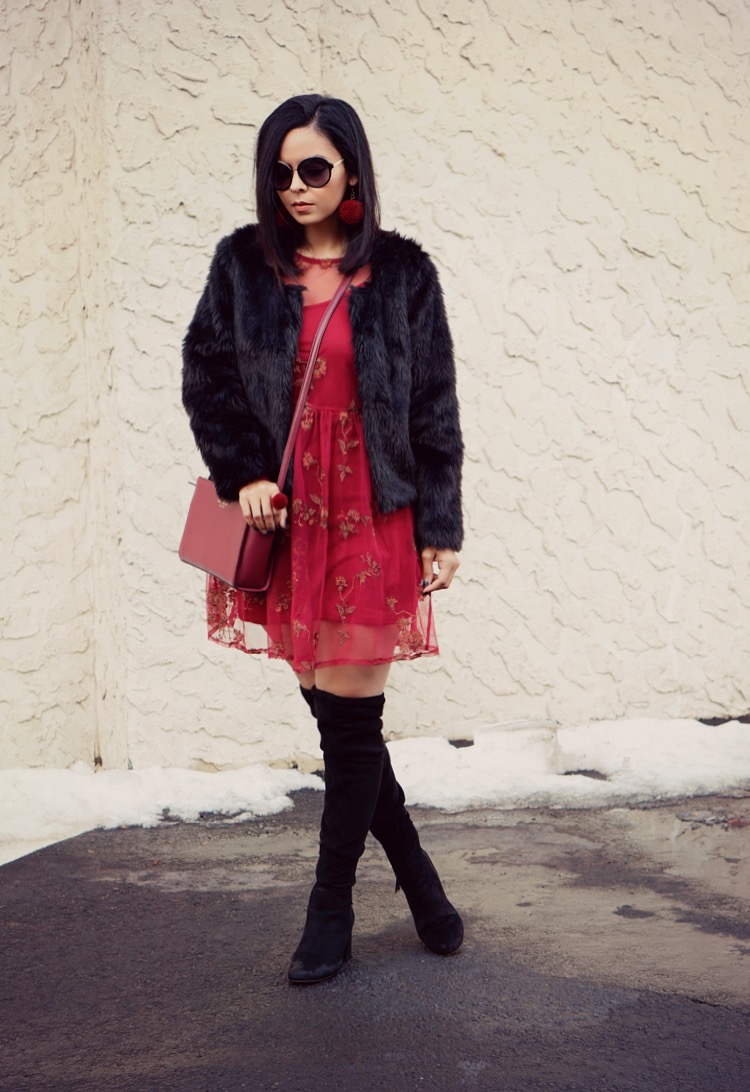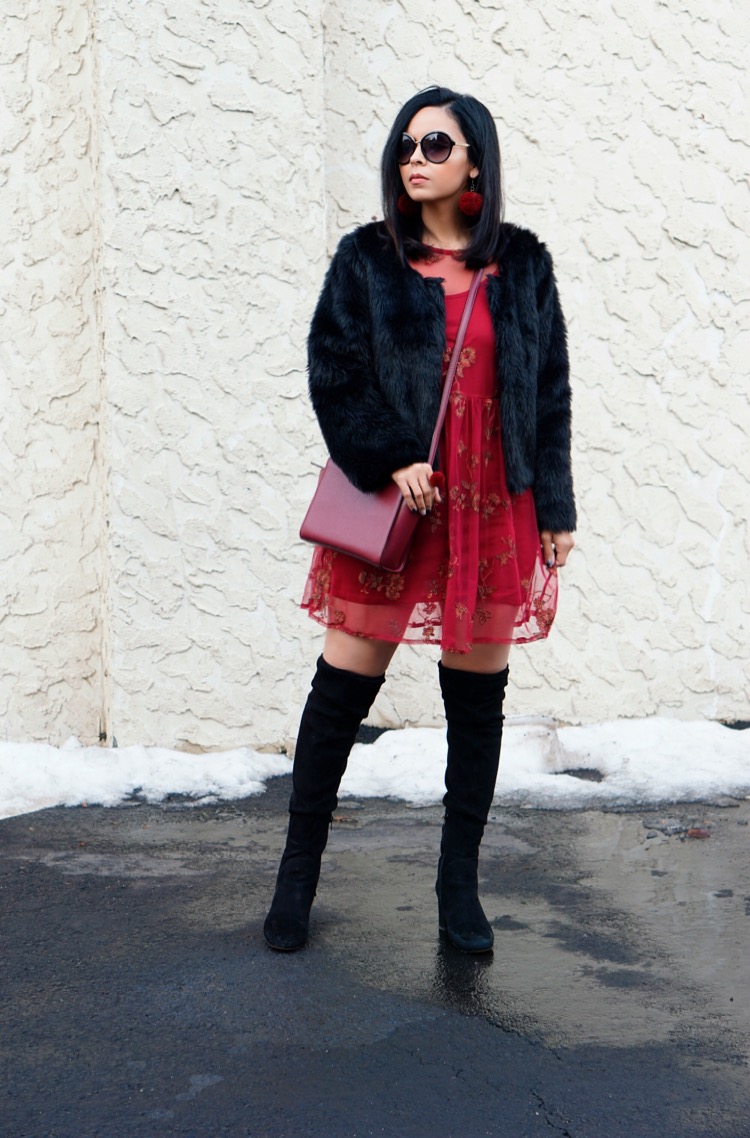 Photo Credits: Lee Valenzuela