Note: We were hosted by the New York Hilton Midtown. All opinions are true and honest.
Ever since I can remember, I've watched Macy's Thanksgiving Day parade from home. My mom would start the day preparing the house for guests as the parade would be on in the background. She'd wake us up and watch with us in excitement. Fast forward, it was something I watched with my daughter every year. But I never imagined actually experiencing it so up close one day. When the New York Hilton Midtown asked us to be their guests for Thanksgiving, I happily accepted!
More Reading: LEGOLAND: Everything is Awesome!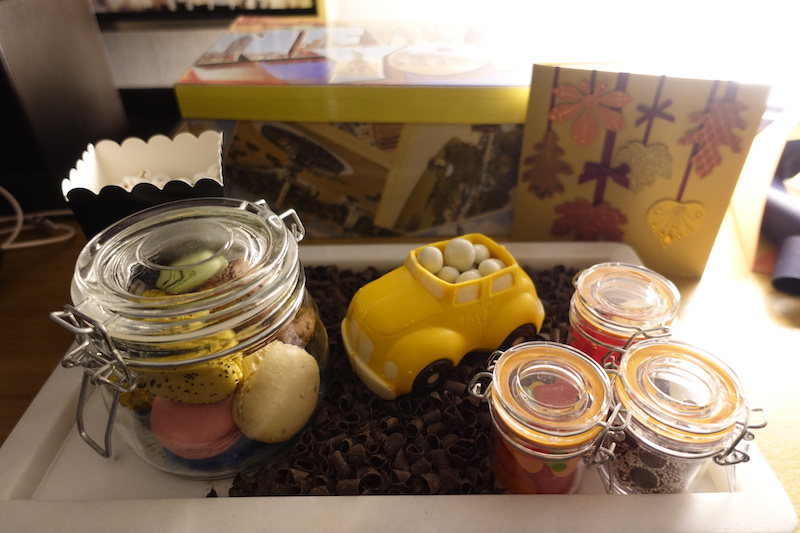 Here's a glimpse of what our stay was like.
When we arrived at the NY Hilton Midtown, there were pre-thanksgiving festivities. A DJ playing music, a hot cocoa station, a photo booth, artists, a big gingerbread house, and more. It was very welcoming. After so long, you could feel the energy- guests were excited! And so were we.
We got a nice room on the 29th floor with lovely views of the city. You could even see the beautiful fall treetops from Central Park. Our favorite feature about the room was honestly the view. The beds are very comfy, too! Our room was spacious with two queen-sized beds, a desk area, a mini-fridge, a closet with amenities, and a bathroom, of course.
Did I mention the NY Hilton Midtown is pet-friendly? It was definitely a bonus to be able to bring our fur baby along for the holiday.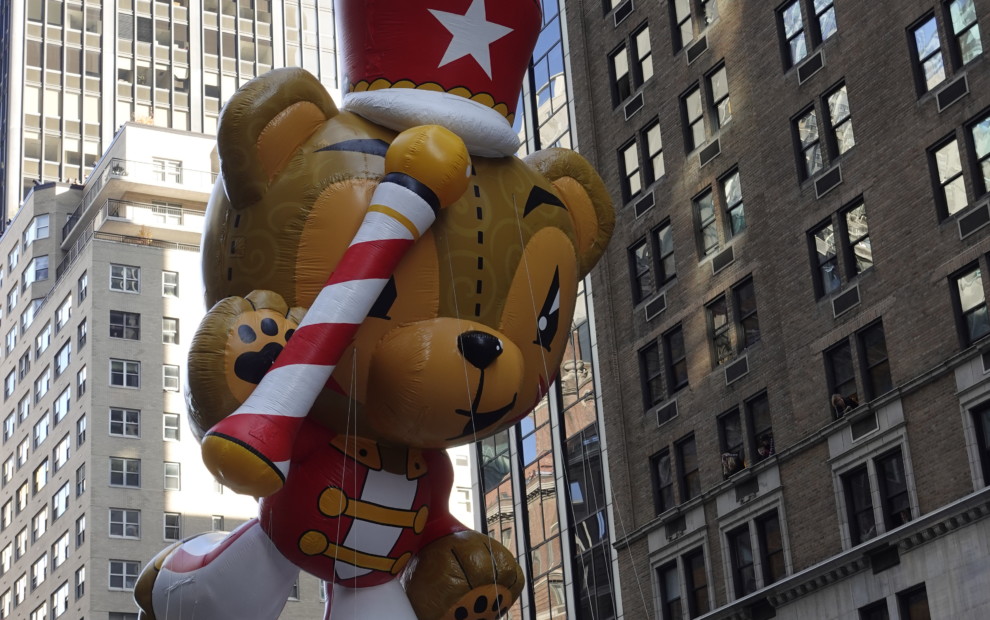 Here's what you should know about NY Hilton Midtown's Thanksgiving packages
The best way to experience the parade is to stay at a hotel along the parade's route which is just what we did. The NY Hilton Midtown is right on 54th Street and 6th Avenue. You should know that watching the Macy's Thanksgiving Day parade is a hot bucket list experience for many people so be sure to secure your room in advance. You can read more about room packages here.
Our experience was truly unforgettable, as my daughter describes it.
We headed down to the lobby at 8 am and were escorted to the front of the hotel. I could not believe my eyes when I saw that first balloon so up close. My daughter who's a teen and doesn't get as excited as she did when she was 5, was in absolute awe. After a while, I even asked her if she's like to go inside to use the restroom or get a drink and she did not want to leave. She refused to miss anything!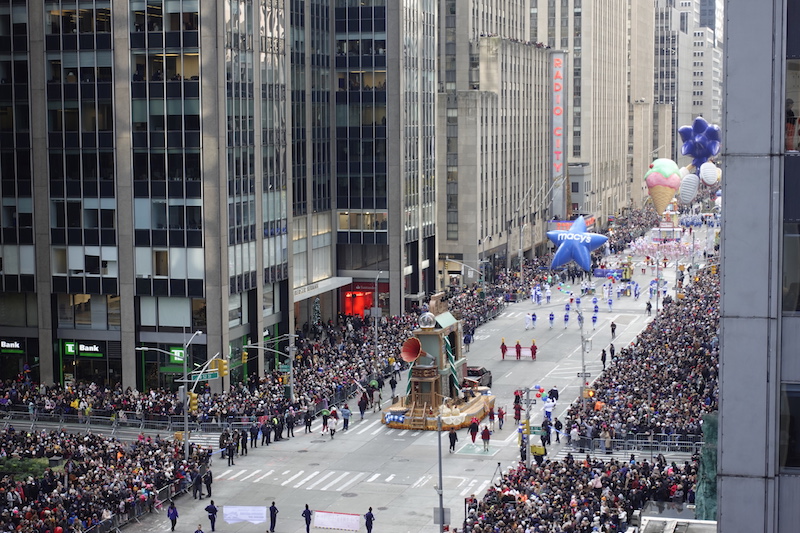 When it got closer to the end of the parade, we got the opportunity to view the parade from the hotel's rooftop which was so awesome. You could see everything. The marching bands, balloons, the crowds.
One thing I can tell you for sure is that this thanksgiving was pretty epic!