Last Tuesday was no typical day. I got to hang out with a very cool chick in a breathtaking suite at the Greenwich Hotel. I bet you're wondering who she is and I am so excited to share her with you! Introducing, the Baroness (of Red Baron Pizza).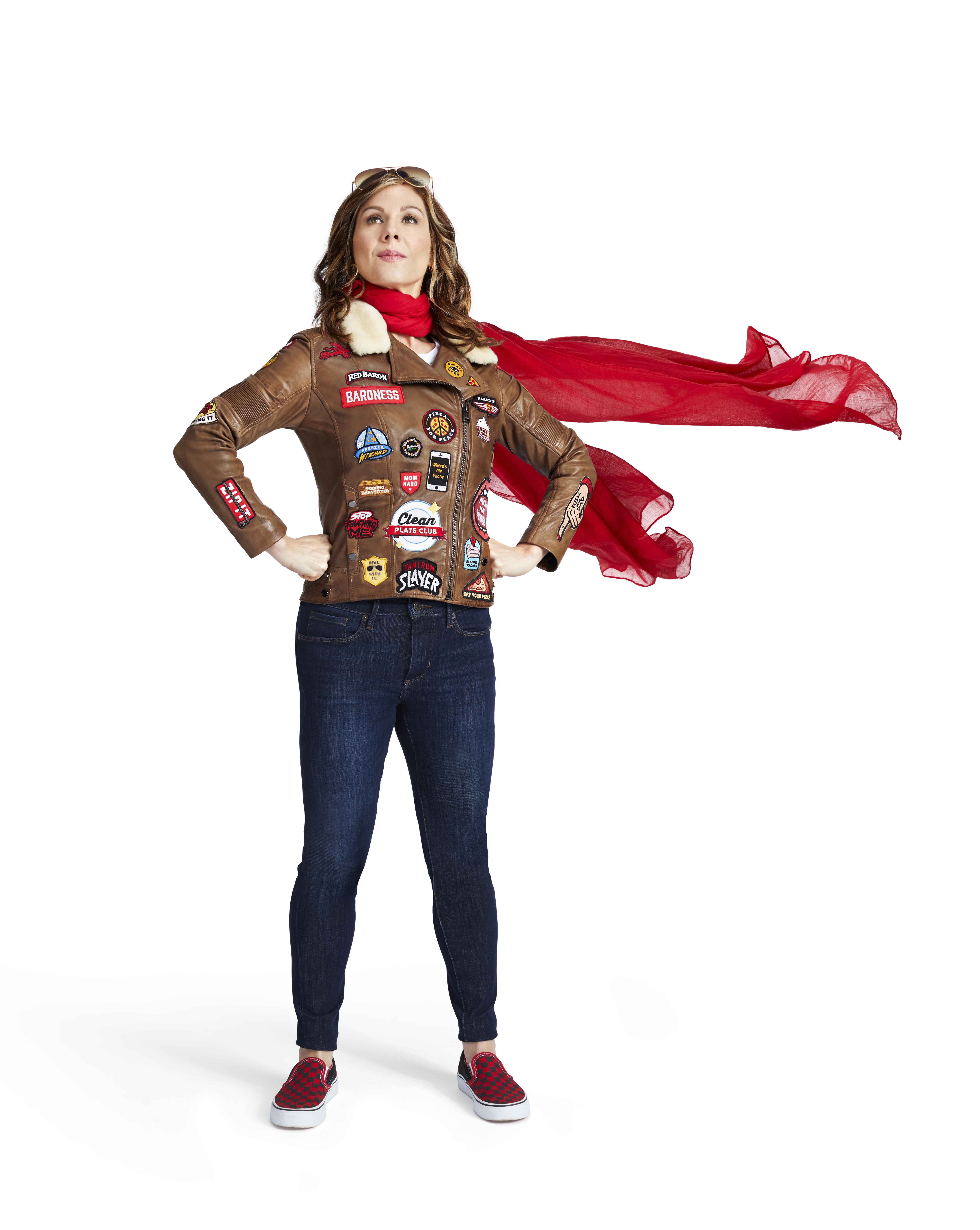 Meet the Baroness
She's got style, rocks a leather jacket and shades, and always makes a statement with her fancy red scarf. And best of all, she's a mom. She's got patches and war stories to go with each one. War stories that other moms can relate to like the time she lost her cell phone or put a stop to wall art with one eye open. You can call her the Baroness or you can call her your #wingmama because she's got your back (at dinner time).
Red Baron® pizza's iconic male brand character, the Red Baron, is stepping aside to make way for the Baroness (after 40+ years). The Baroness is an authentic and relatable new character created to appeal to one of the brand's most important audiences – moms!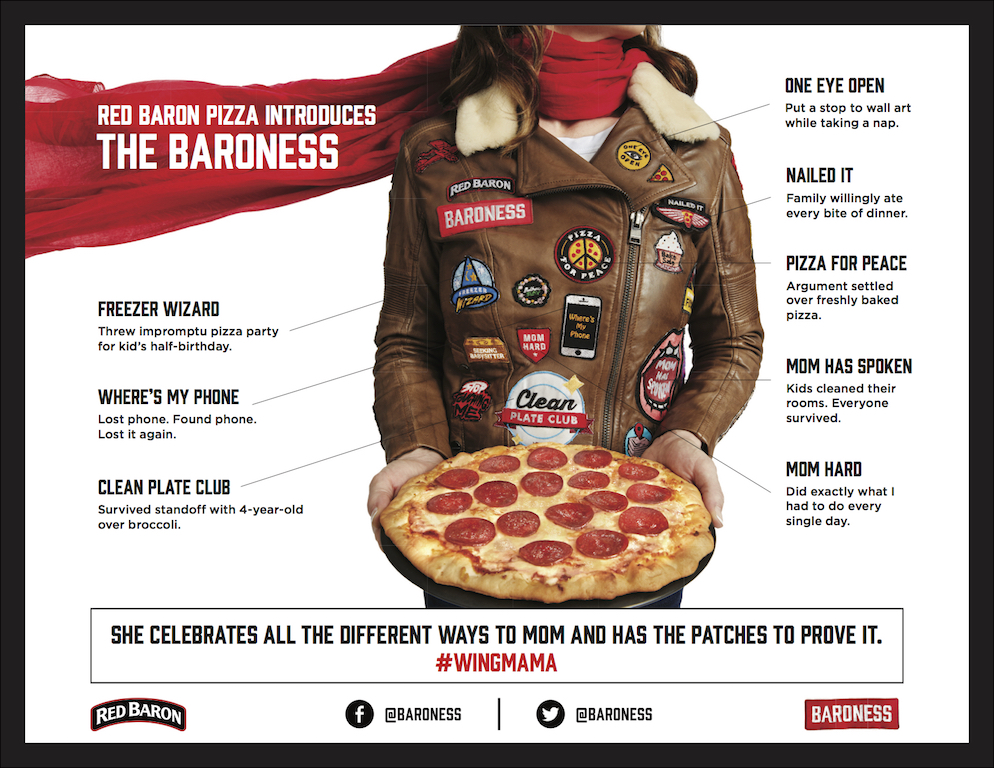 A Red Baroness makeover
Meeting the Baroness was probably the highlight of my day. After all, what's better than getting pampered- and pizza? As I arrived at her suite, she warmly greeted and welcomed me by offering me some pizza and a glass of sangria. We chatted a bit (and turns out she's a Jersey girl!) about mom life, fashion, and her cool patches.
The Baroness invited me upstairs to decorate my own bomber jacket. There were so many cool patches to choose from but I managed to put something together. How do you like my Baroness-inspired jacket?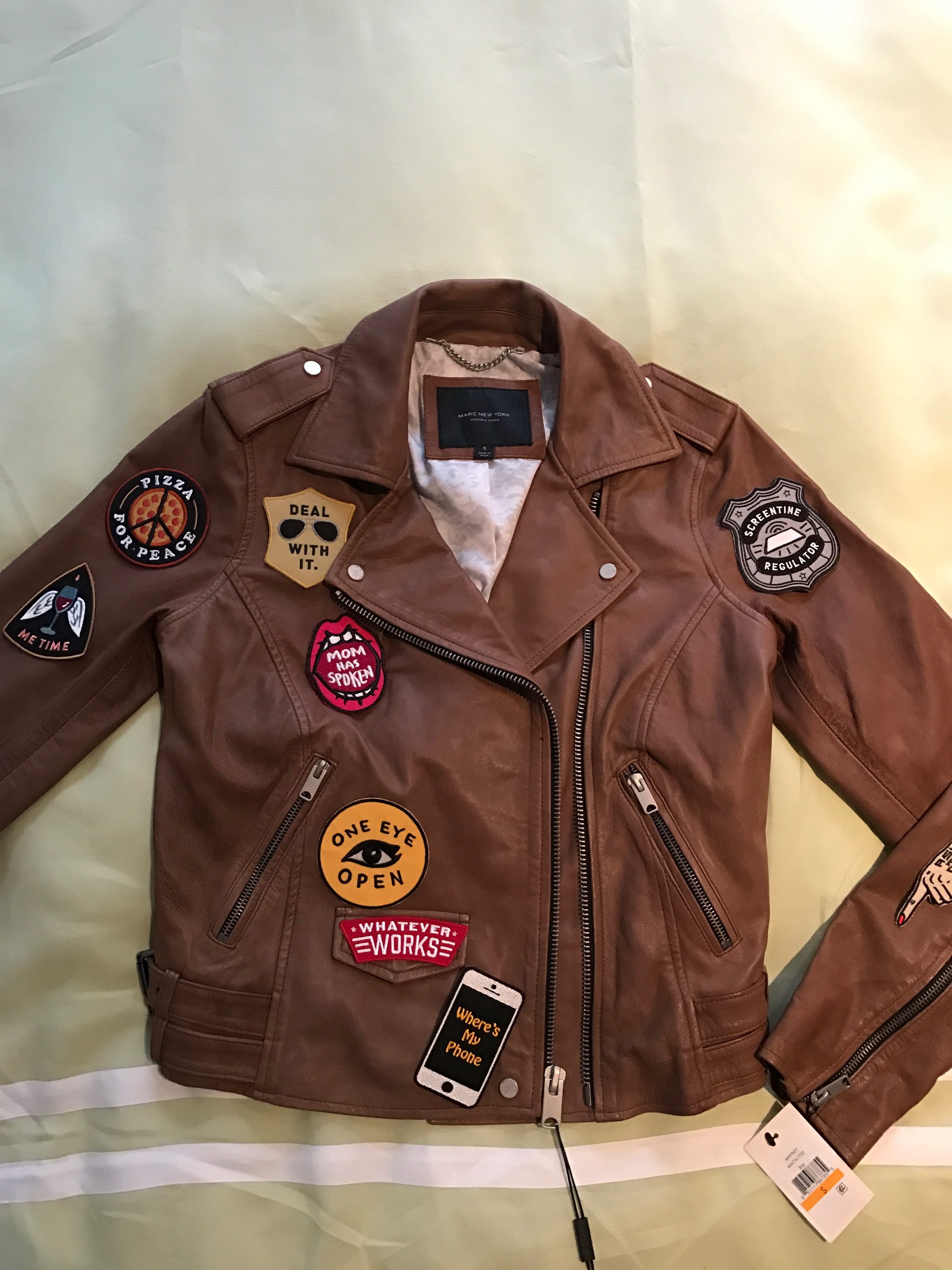 Next, she invited me to try on her fave style in sunglasses- aviators by Ray Ban. I loved the gold-tone style. I also got made up by the Glam Squad afterward. It was a lot of fun to play dress-up with the Baroness.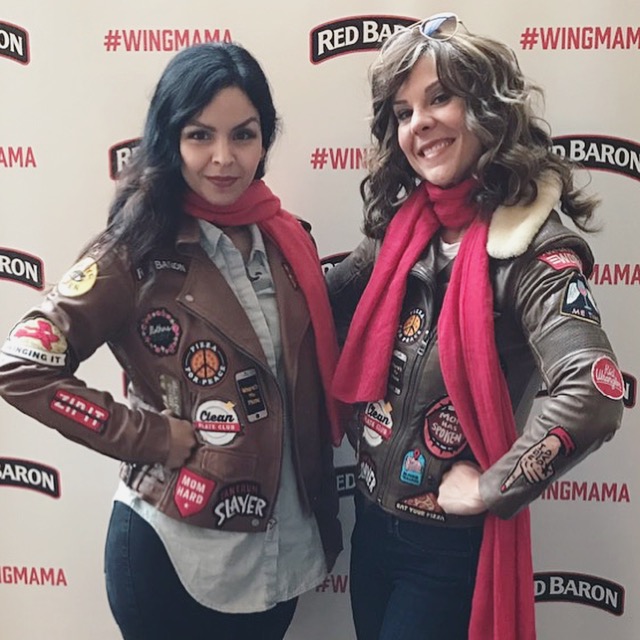 Red Baron for dinner tonight!
And the Baroness was also kind enough to send me off with dinner! Pizza, french bread, salad, wine, and cupcakes. What a treat! And it was quite yummy.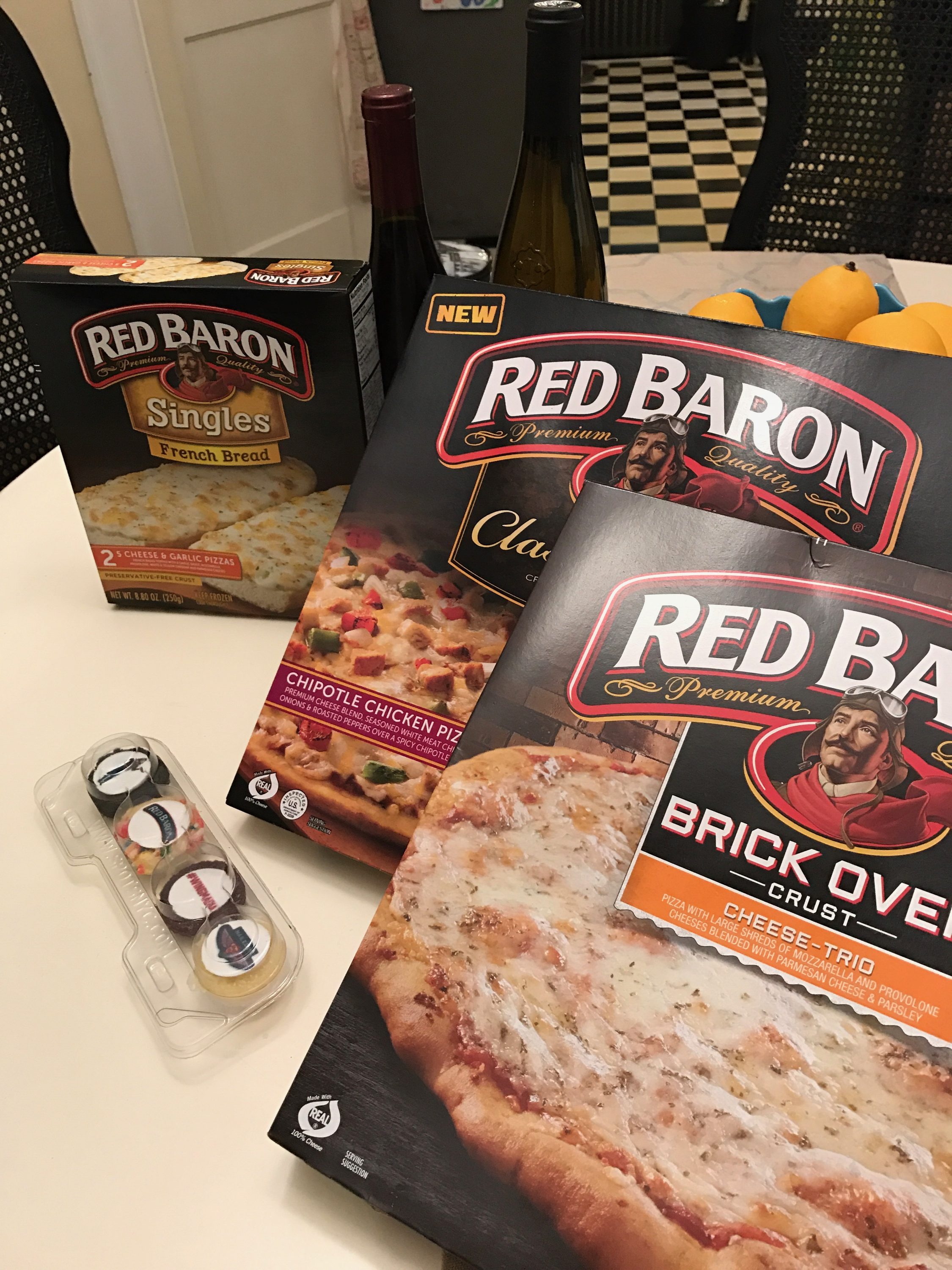 *Disclaimer: All opinions are true and honest. This post is a collaboration with Red Baron Pizza, but not sponsored.