*This is a sponsored post. All opinions are my own.
One of my favorite things about the Fall is the fashion. New accessories, booties, and pieces are perfect for layering. What's not to love? Just in time for fall, blogger friend Dana of DailyFashionista hosted a Trendsetter brunch for bloggers at Neiman Marcus at the Short Hills Mall located in New Jersey. It was a cozy brunch with a nice group of bloggers from the tri-state area.
Time for Brunch
During the Trendsetter Brunch, we learned about all the luxury lines Neiman Marcus carries as well as trending pieces. We got to tour through their amazing shoe department, too- which by the way if you're in the market for some Louboutins- they've got them all! And not to mention their Chanel boutiques which are seriously a dream.
After the tour, we were spoiled by Chef Cole and his delicious selections. Mimosas, french toast, chicken salads, and more were served. While we ate, Dana gave us a private showing of her favorite selections modeled by Kristen, a model.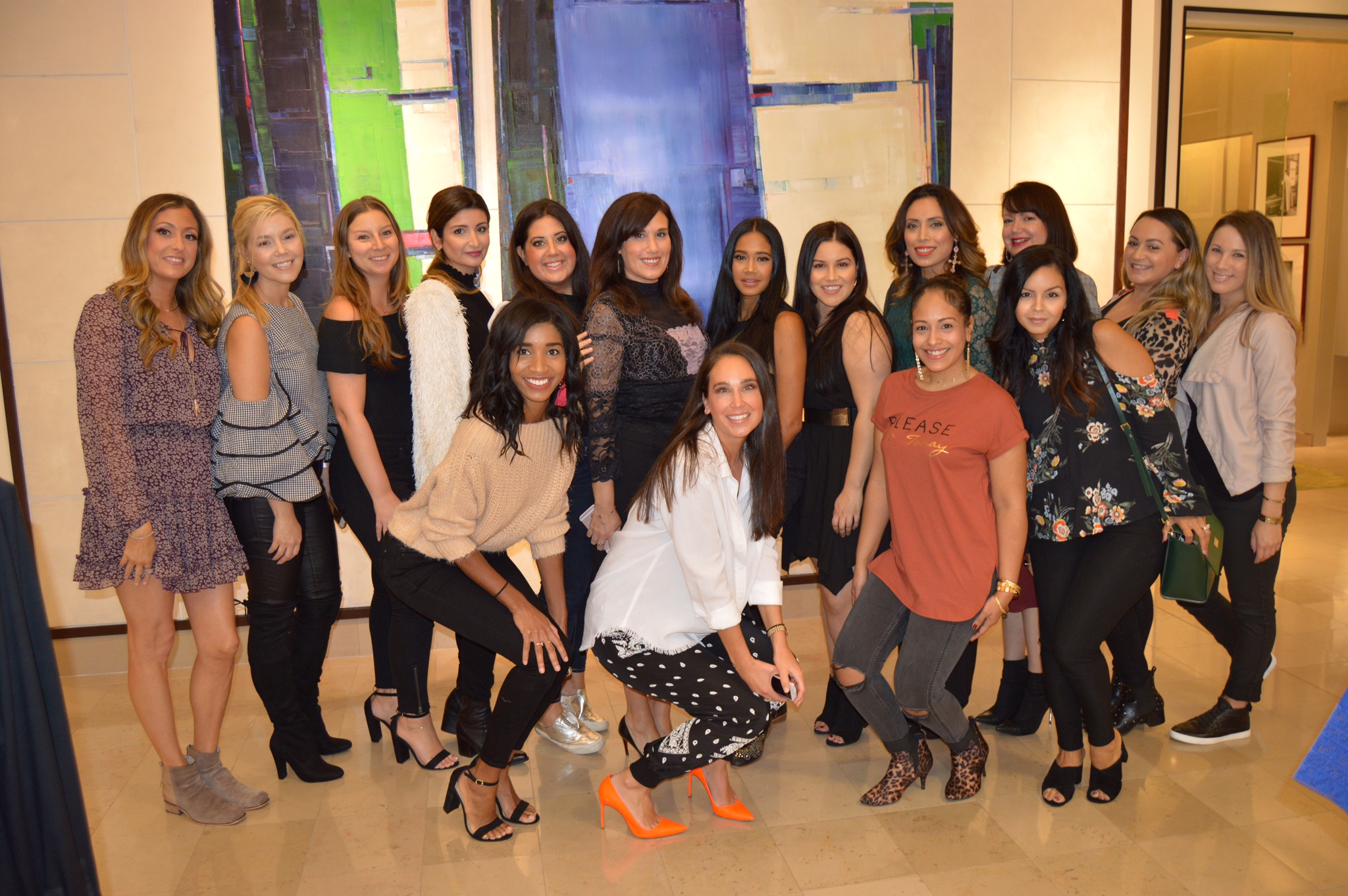 To close off the Trendsetter Brunch, we got to shop around for a perfect fall staple of choice.
I ended up going with a mini crossbody bag by Rebecca Minkoff in an olive color. The bag is made of nubuck leather and is the perfect size for the girl on the go. It has a removable chain and stud shoulder strap with gold accents. See how I styled my new bag below 🙂