Happy Valentine's Day! For many, that means flowers, chocolates, bears and all sorts of cheesy things. But why celebrate in a manner that's so overdone? My friend Lee and I came up with a fun way to celebrate this year. Keep reading to see what we call "My Scary Valentine" DIY.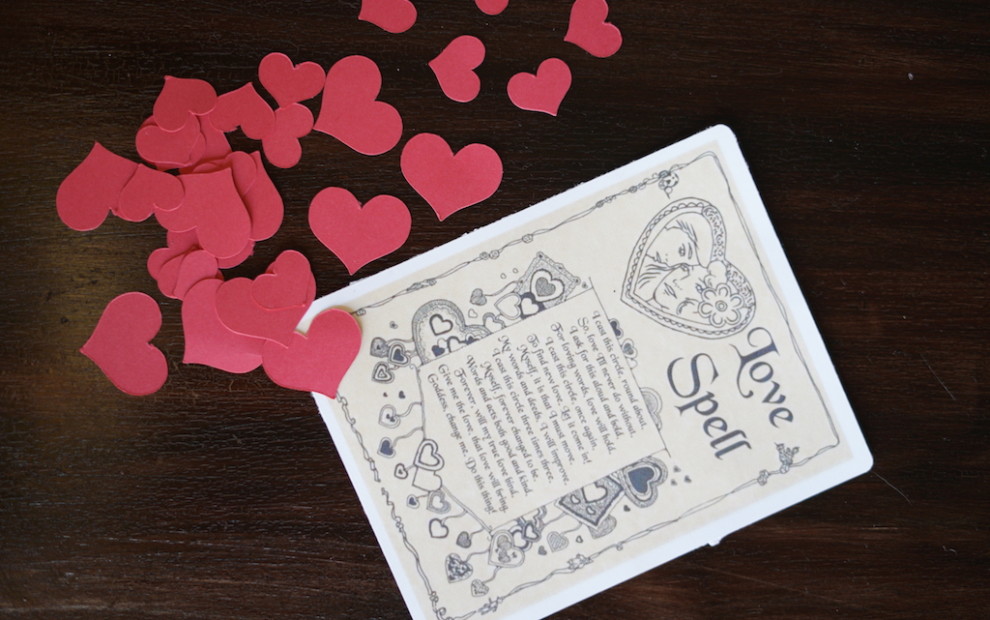 A Love Spell
It wouldn't be true love without a spell, right? We found these cute vintage love spells online and printed them out. Then, Lee made heart confetti to scatter around the table. It was a nice touch.
Roll 'em Up!
Ok, they look cute open, but roll these love spells up for an even cuter look! We rolled them up and tied them using thin twine. These are so fun to hand out to friends or for your (scary) Valentine.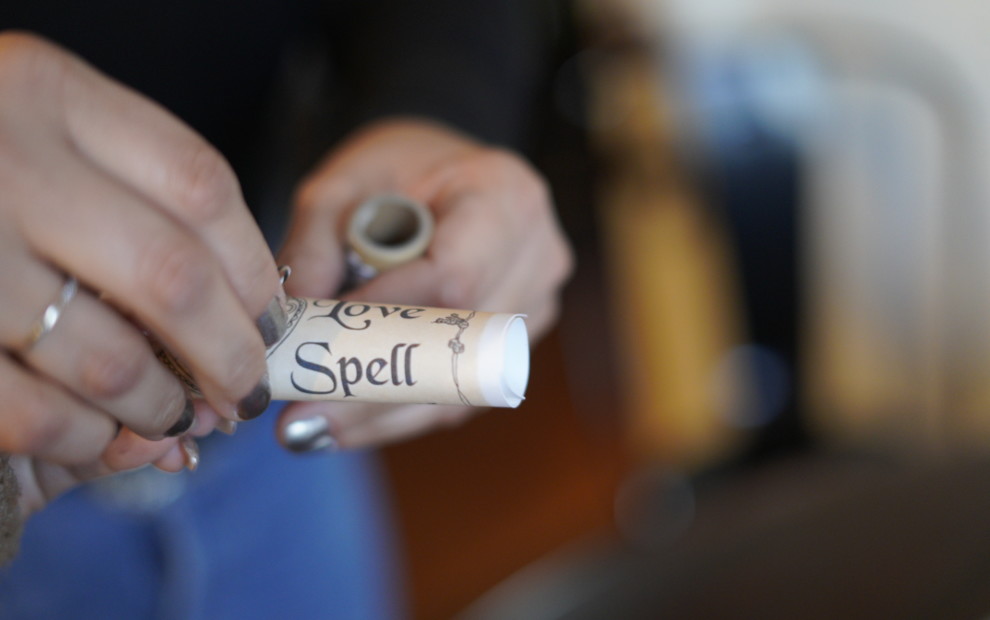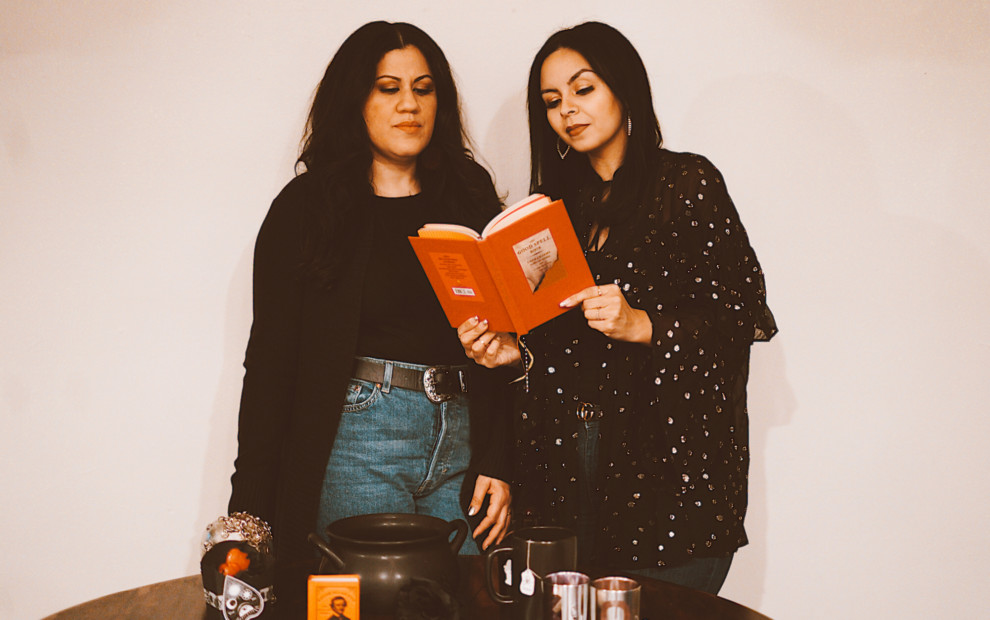 That Girl is Poison!
If you sang that in your head, you're my kind of people We made these cute little poison tags for tea. All we did was print them out, burn the edges for an extra creepy look, and remove the tea bags original tag and replace it with this one. These are so much fun, even on a regular day, it'll freak your guests out!
Tip: Make fruit tea. The color is red and will give it a creepier vibe!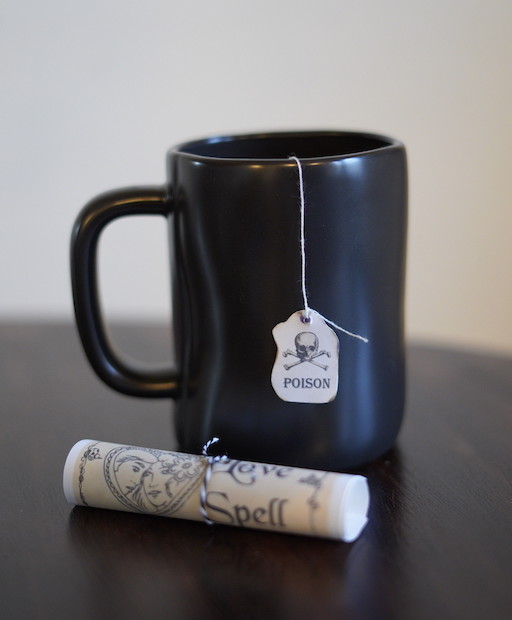 Amor #9
We thought it would be fun to make a love potion. Here's an ode to Love Potion #9 but in Spanish. We printed this on regular paper and burned the edges.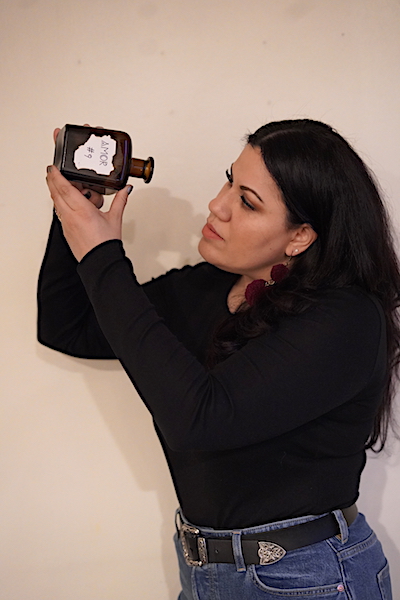 A Scary Valentine Set Up
If you're creating a table (maybe for dinner with your lovely) or hosting a party, add some fun elements. I added a floral covered skull, black roses, and of course, the most romantic poetry by Edgar Allen Poe.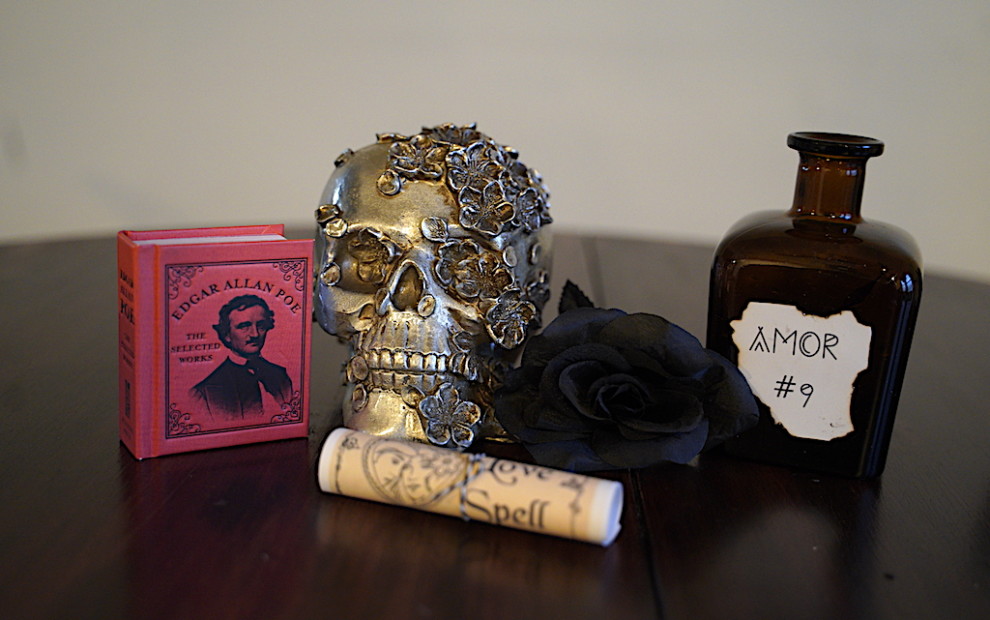 YOU Are the Center of It All
Lee and I were a little obsessed with the Netflix series, YOU. So we couldn't resist and made a card This one is for Joe.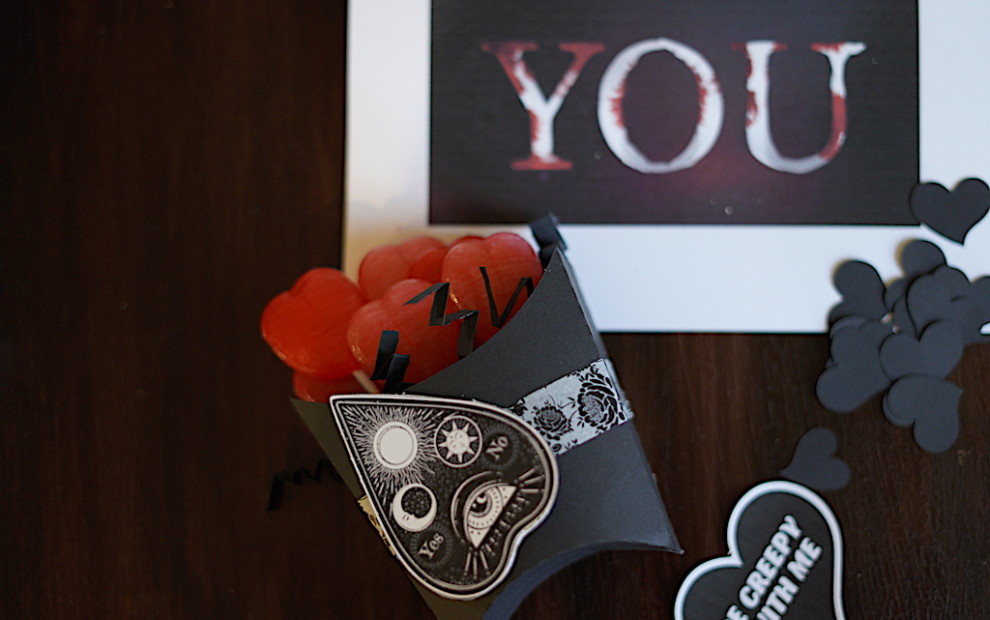 Will YOU Be Mine? Yes or No.
How cute are these mini ouija boards?! And fry boxes filled with heart candy pops? No witchy stuff here, just super cute minis for your scary Valentine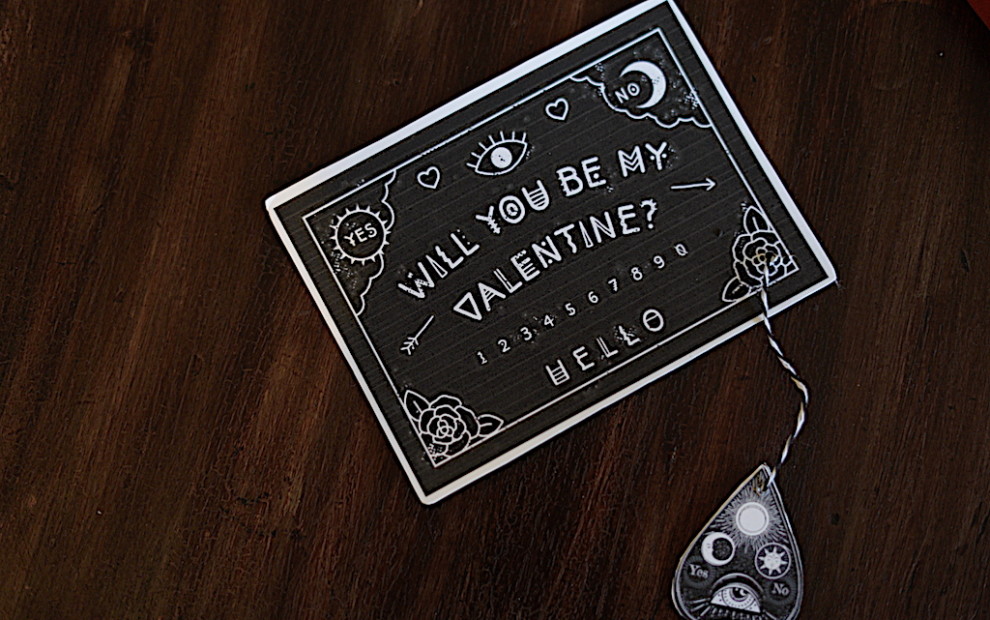 I hope you enjoyed our scary Valentine set up as much as we enjoyed creating it! Putting a different twist on holidays always makes it more fun and remember gifts made by hand are made from the heart… no matter how creepy.
Happy Valentine's Day!!
xoxo,
Lillie