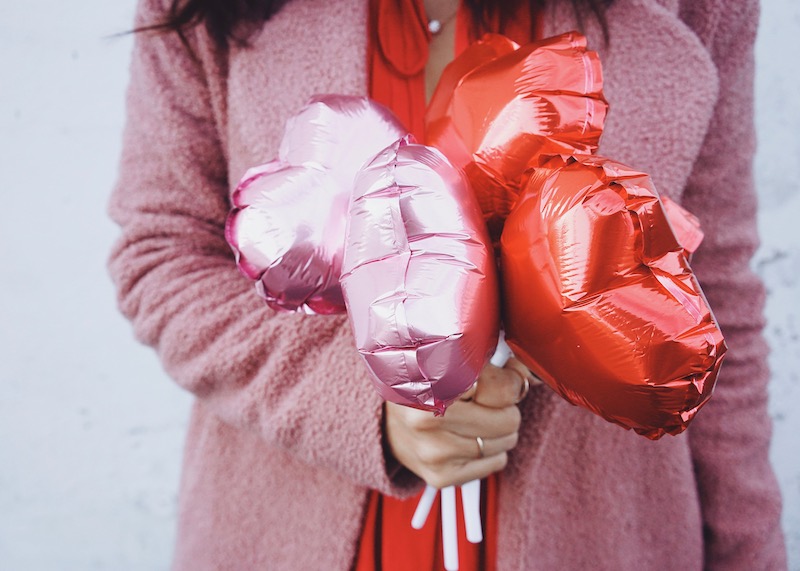 New Month, New Hopes
February is a month that's short and sweet…and busy. Every year, it races in and somehow I'm just not ready for it. Aside from the little holidays- Galentine's day, Valentine's day- there is fashion week and my daughter's birthday. And my mother's birthday! See what I mean?
But being that it's a new month, there's always this feeling of a fresh start. This month I will… or this will be the month I…
Personally, my wish for February is to breathe a little more, find a little balance and dress up a little more- and share it.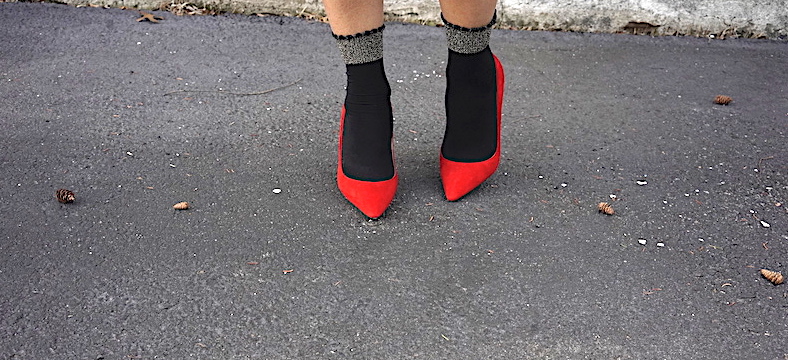 Dress Up More? 
Sure, you may see me rocking cute frocks here and there on the gram but it's occasionally. Mostly, I work from home or go out on shoots and don't get to dress too up. Recently, I shared a casual look that got a lot of love on the gram. This surprised me a bit but then I realized, people like a casual look, too. So, I hope to share more of those, too. My friend Lee suggested it and really made me think. She said, 'your casual looks are cute why not share that?' Guess I never thought it would interest anyone. That cozy teddy jacket I've been living in lately (due to the cold), shared it- and got lots of questions about it or people saying they love theirs, too.
In January, my everyday work from home uniform was a pair of workout leggings and a hoodie. If you catch me on IG stories, you've noticed I like hoodies. But if I had to attend an event or meeting outside, I dressed up a bit. And I felt better- more energy, confident. This month, I plan to do more of that. The thing is when you're in comfy clothes, you tend to be- well, I tend to be- less productive. I sure hate that feeling! Don't you?
To kick off this month, I'm sharing this sweet and sassy Valentine's Day inspired look. I hope you felt inspired by this post to do things that make you feel better and give you a better quality of life. It's always the little things that make the biggest differences. No matter how small and silly they may seem- everyone needs a little pick me up every now and then. Here's to a fabulous, productive month!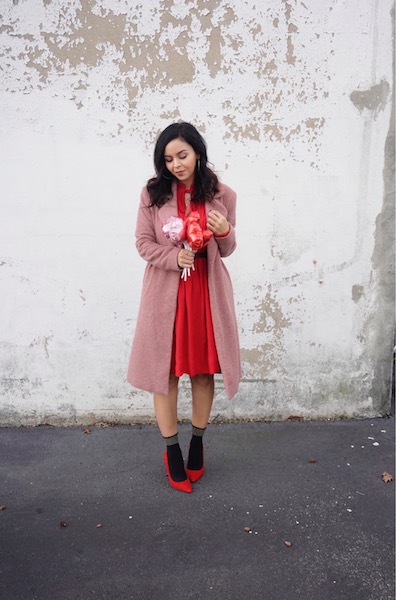 The Deets: 
Coat: 
Teddy Bear Coat: Mural (Nordstrom)
Red Dress: H&M 
Hoops: Rainbow Shops
Belt: Gucci
Anklet Socks: Berkshire Legwear 
Red Heels: Jimmy Choo