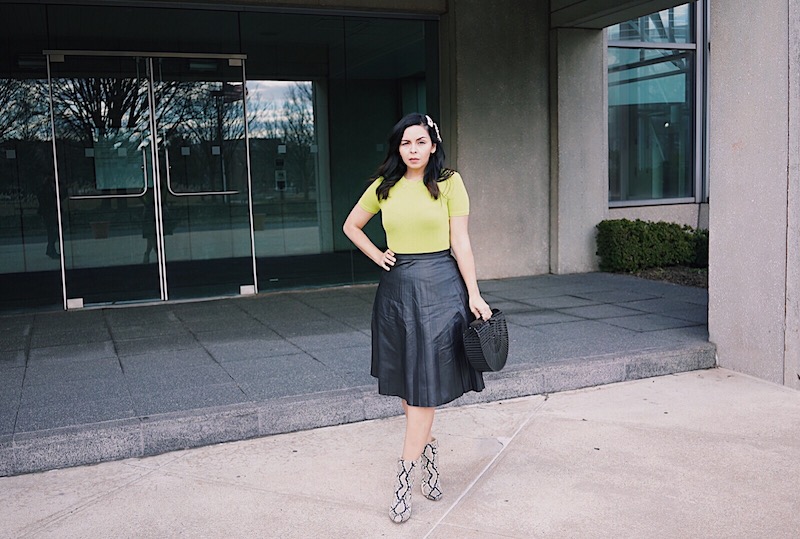 Neons + Snakeskin Patterns Just Work
Can you believe it? Only a few days until Spring! I could not be more excited. As someone who feels down when the weather is cold and gray, sunnier, warmer days do me good. This week, we've been blessed with weather in the high 50s here in New Jersey. This is a look that's perfect for the weather transition. And since neons are in, I decided to pair a neon green top, pleated (vegan) leather skirt and snakeskin booties.
Rean On: https://jerseyfashionista.com/ootd-edgy-but-ladylike/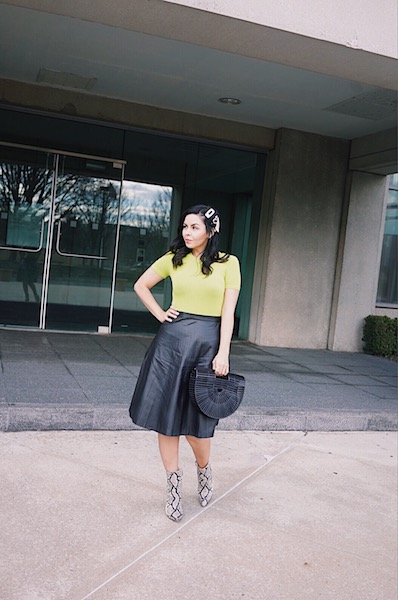 Mix It Up!
When planning an outfit, have fun with it. Don't be afraid of mixing things up. Think of animal prints as neutrals. They pair with almost any solid colors. I love the pairing of a neon hue with a snakeskin pattern. For this look, I added a (vegan) leather pleated skirt to add a feminine yet edgy flair.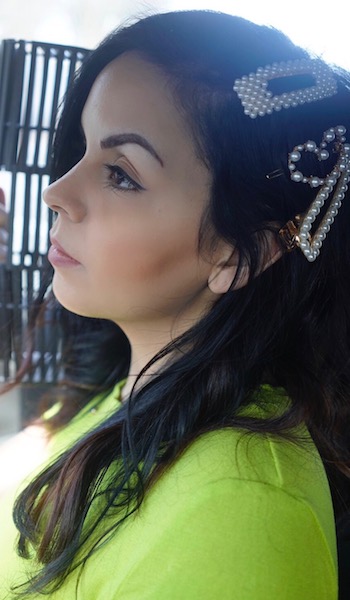 Accessorize!
While I don't normally rock hair accessories, I am loving the oversized hair clips that are on trend at the moment. If you're looking to make a statement, these are a must-have. You can find them dressed in pearls, rhinestones, or solid colors.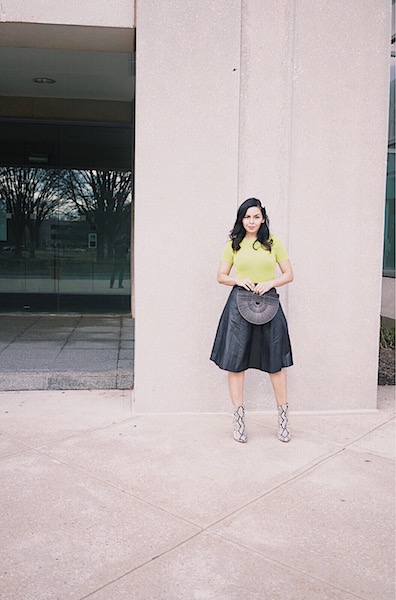 Neon 90s Vibes
When I noticed neons were coming back, I immediately got excited. I am an 80s baby with a 90s childhood, after all. I remember as a kid I wore neons every chance I got. Most of all, I loved hot pink and chartreuse green. Every summer, I'd get neon manis and pedis with my girls and head down the shore. It was like a tradition to kick off the summer. So, this might not be the last time you see me don neons.
Have you played with neons yet?