For some time now, I've wanted to visit Cuba. When the news came out that Americans were able to travel there, I became excited at the possibility to visit one of the 7 wonders of the world- Havana. I wondered what the best way to go was. The first ads I saw for trips to Cuba were via cruises. But since I had never been on a cruise I wasn't sure if it was a good idea. After some research, I discovered that by taking a cruise to Cuba, you can also visit other places. Every vacation, I try to visit more than one place, so I loved that idea. These were all just thoughts and mindless research, though. I had no set dates or anything. And one day, right before the holidays I overheard my husband on the phone booking a cruise to Cuba. I looked at him in shock- this was out of character for him. Done deal. "We're going to Cuba, Merry Christmas."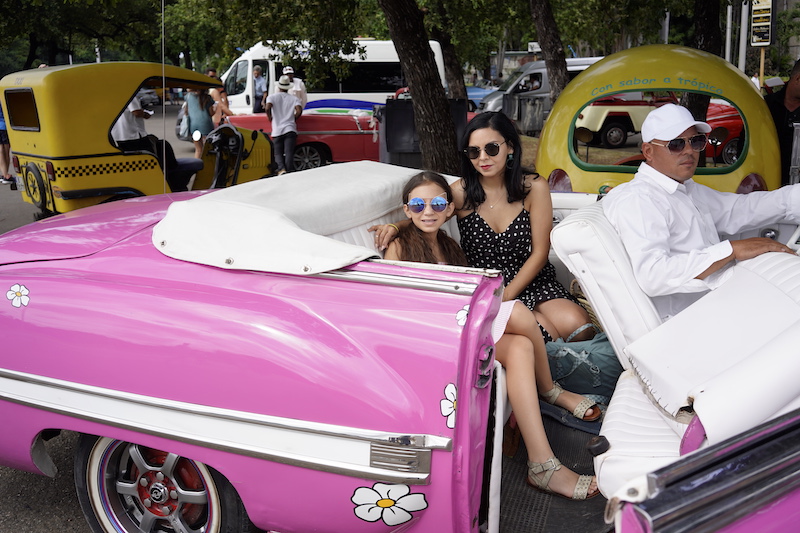 Havana, oh na na…
The cruise was not until almost a year later! But this gave me time to research, plan outfits, and figure out what I wanted to see most. To be honest, what always drew my attention was their history of classic cars on the island and the vintage architecture. These things were what made Havana one of the new 7 wonders of the world. It was trapped in time.
We went through Royal Carribean cruise line- Majesty of the Seas, an older and smaller sized boat. If you're planning to cruise to Cuba, expect a smaller ship. The island's infrastructure can only allow certain size ships. We flew out to Fort Lauderdale and took an Uber to the port. It was a short ride but once we got there it took about 45 minutes to check bags, get in line and check in with your driver's license or passport and cruise documents.
Travel tip: take an Uber or Lyft to the port, you will save money! $12 Uber ride vs. $20+
More Reading: Packing Tips for a Cruise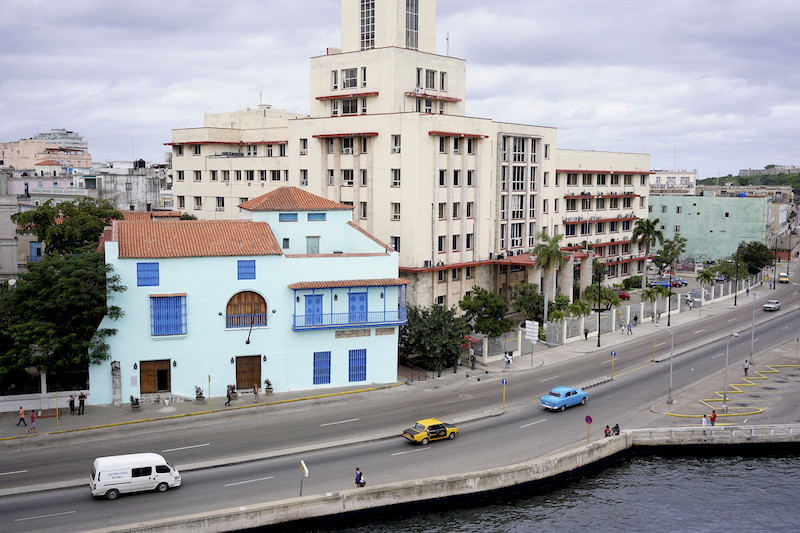 Ready, Set, Sail!
Once we were checked in and onboard, we were ready to sail. So, remember when I mentioned this was my first cruise? Well, I've been on boats, day cruises and more so maybe that's why I was ok. What I didn't like was the swaying after a couple of days. And after the cruise, it didn't go away for a couple of days either. My daughter, on the other hand, got seasick on the first night. Thankfully, I packed an over the counter medicine called Bonine which seemed to kick in right away. Just remember, if you've never been cruising, pack those meds. We sailed for a day before getting to Cuba. Other than that, there was lots to do on the ship but most of all, there was tons of food. You may want to pack loose clothing.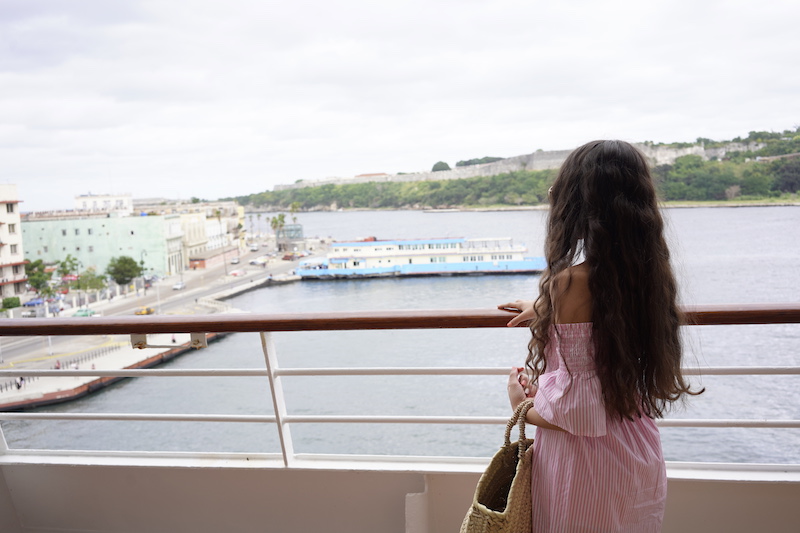 Hello, Havana!
We arrived in Havana, Cuba bright and early at about 5 am. Before entering Cuba, you must go through customs. There, they check your bag, visa and stamp your passport. You may come and go as you please throughout the day. Many cruisers would eat on the ship, go sightseeing, come back to change; etc. But I wanted to get to know Havana – the food, the people, everything I possibly could in a day. I only went back to the ship once to change my outfit and drop off souvenirs.
*Note: Some travelers visit often and try to bring goods for people they have met. When entering Cuba, never say you are bringing donations of any kind. You may bring a "gift" but charity is not accepted.
Old Havana, New Havana
Havana is surely a sight to see! The architecture, culture, music, art- classic cars and so much more.