Because Sundays are meant for family and fun, this weekend we hit the NJ Sunflower Festival at Stony Hill Farm. It was our first time there and it surely didn't disappoint. It was a fun day filled with live music, sunflower fields, games, food and more.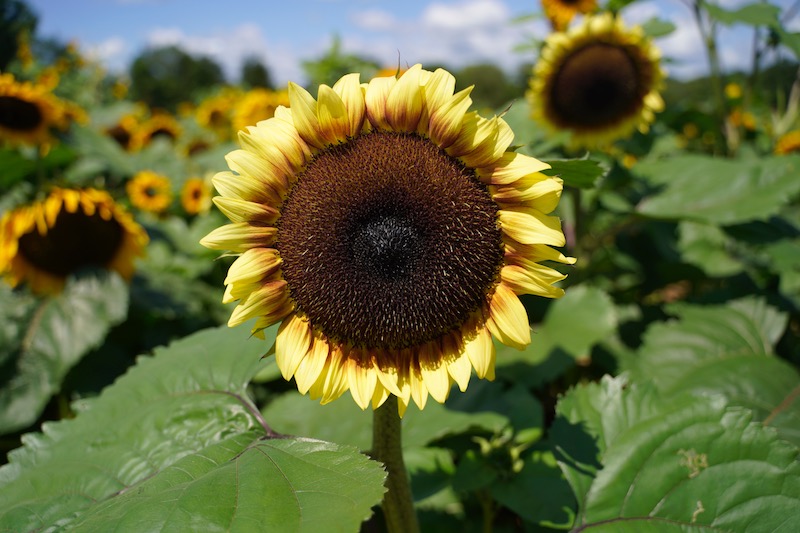 NJ Sunflower Festival
Stony Hill farm offers guests two sunflower fields- one for photos and another where you could choose and cut your own sunflowers to take home. The festival is great for couples, families, or anyone who loves sunflowers. If you have little ones, there's lots to explore like the playground, trike track, barnyard boardgame, tile maze, rope maze, and rubber ducky racing or mining.
Pictured: My daughter poses in front of the cutest VW van.

Pictured: My husband, daughter and me.

Pictured: My daughter living that farm style life, tractor and all.
So Insta-worthy!
There are so many great photo ops. And a simple admission of $13 will get you in (plus, you get to take home a sunflower). Stony Hill has fun props in the field like a vintage truck and tractor for guests to take pictures with. There's also a super cute classic VW van parked that offers free face-painting and sells the cutest boho style art by artist, Sam Matthews (Art Across Borders). The van (named FLO) is super insta-worthy!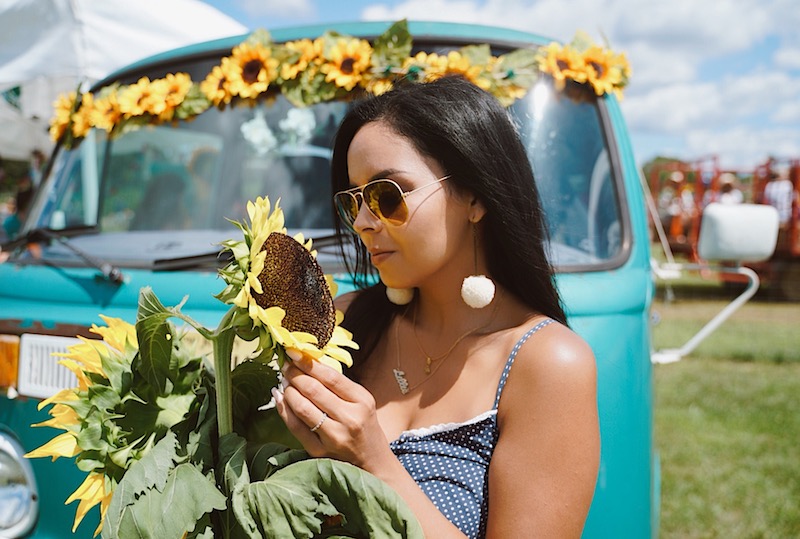 Yummy Treats
Who doesn't love homemade farm goodies? At Stony Hill, you can get homemade ice cream, donuts, apple pie and so much more. We got the yummy ice cream flight- you get 4 flavors on a paddle. Sooo cute! And yummy.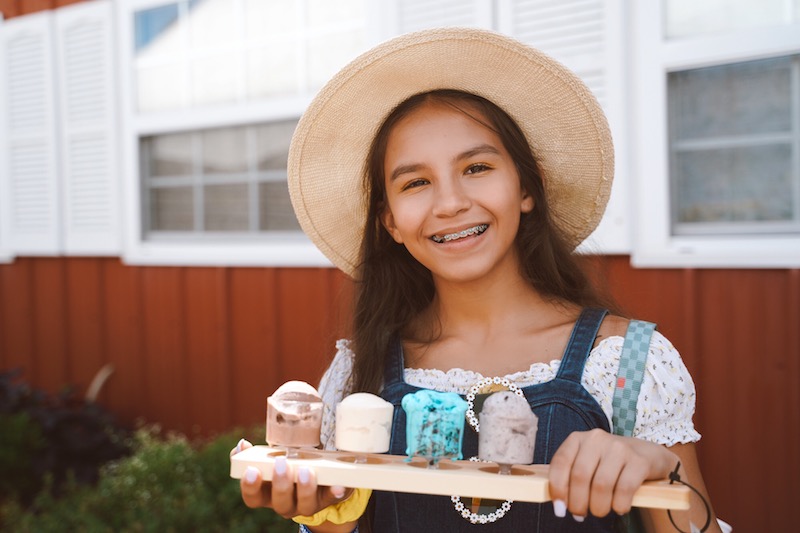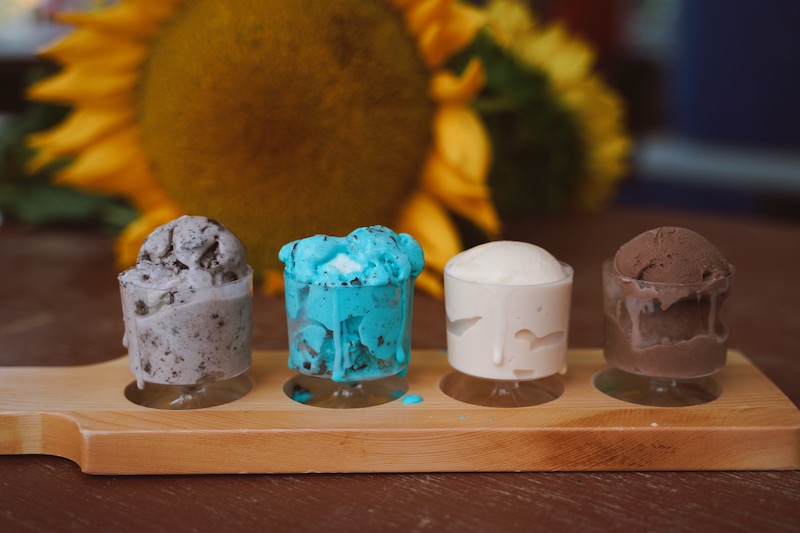 Related: California: Insta-worthy photo spots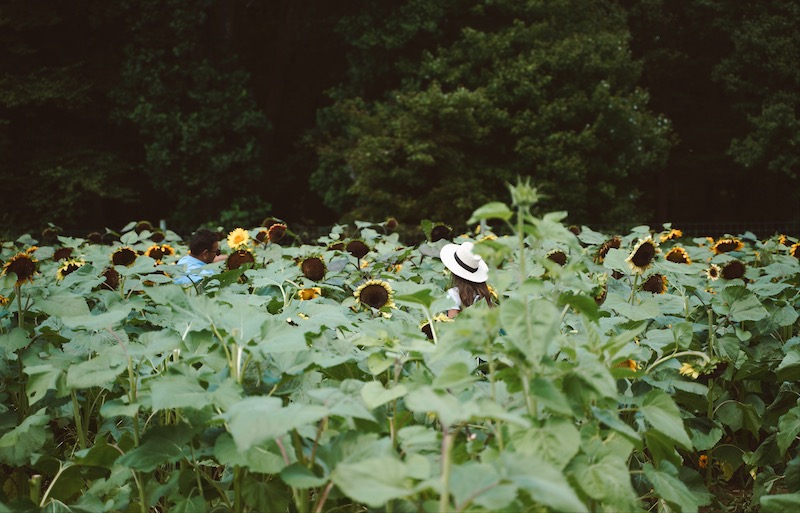 Planning Tips
Planning to visit? Here are some tips and things you should know before going.
Buy tickets online. This will save you time. Just show your email so they can scan the ticket codes.
Other ticket options include ice cream flights, more flowers, and flower buckets. If you're unsure, you can always purchase separately while there.
Get there early. We got there around 10:30 am and so glad we did because it was nice and cool out, no lines and less crowded. When we were ready to leave, we saw the crowds starting to come, along with the heat.
Wear comfy sneakers. It's a farm so some parts can be muddy. Sneakers are a great choice- plus, sneakers with dresses are on-trend!
Wear sunscreen. It's still summer and you will be outdoors.
Be sure to charge your phone (or camera), you'll want to take lots of pictures!
There are lots of bees. They're friendly and won't bother but keep that in mind. I am terrified of bees but I love sunflowers so I had to remind myself that they were just there doing their jobs!