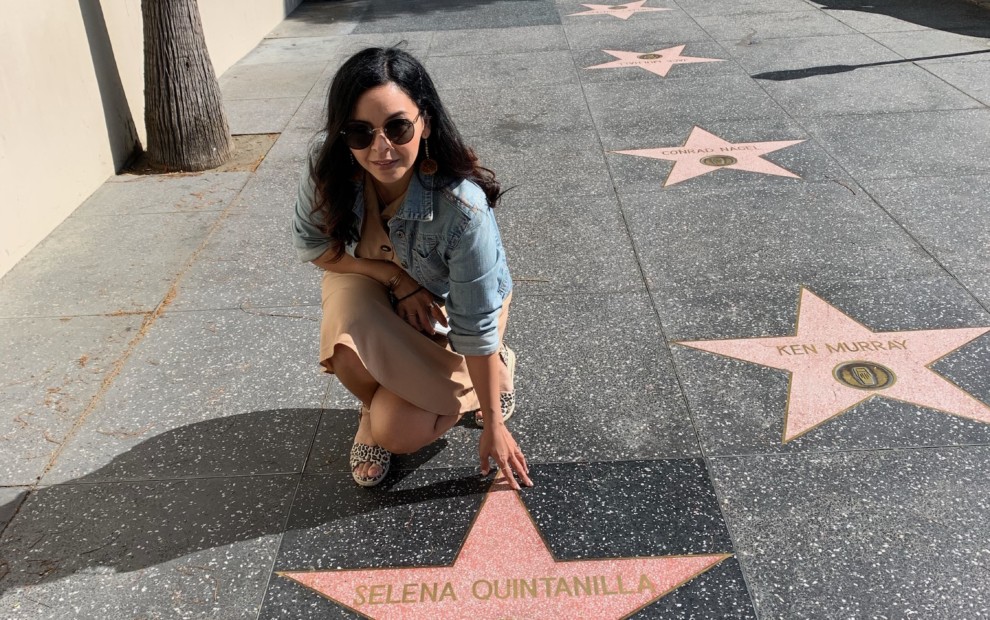 A week well spent brings a week of content.
At least when you visit California, a state filled with lots of fun Insta-worthy spots to visit! During a Spring break trip with my family, we discovered a few great spots. To make your trip easier, I wanted to share these fun spots with you!
The Beverly Hills Hotel
Stop by one of the most famous hotels in the world, located in Los Angeles. It's known for being a luxurious hotel that many celebrities have stayed in. snap a pic and go. Or if you're hungry, reserve breakfast at the Cabana Cafe.
Beverly Hills
There is lots to see and do in Beverly Hills. Walk along Rodeo Drive, visit the Beverly Hills Garden Park, snap a picture with the Beverly Hills sign. You can even find some fun murals.
Related: Basic hacks for travel fun with kids
Urban Light
Not far from Beverly Hills, you can visit "Urban Light," a sculpture by Chris Burden. The lights are restored street lamps from the 1920s and '30s. The iconic piece is located at the Wilshire entrance at the L.A. County Museum of Art.
Griffith Observatory
The architecture and views from the Griffith Observatory are pretty amazing. It's no wonder you see brides taking pictures there on a regular basis. Hike or park and pay a few bucks and get on a bus that takes you up to the Observatory. You'll see views of the Pacific Ocean, L.A. skyscrapers and even the iconic Hollywood sign.
Disneyland / California Adventure Park
Umm hello, it's the happiest place on Earth- Disney, duh. Just kidding- but seriously, if you're a Disney fanatic, Disneyland has lots of great photo opp spots. But my all-time favorite is Mickey's Fun Wheel (aka Pixar Pal-A-Round). I may never go on it because of my fear of heights but it's a must-have photo if you visit the park.
Related: Disney Vacation Budget Tips & Tricks
Hollywood Sign
You can take a hike to the Hollywood sign but you can also stop at a park to see it. There are actually a few spots you can catch it from. We opted not to hike since we wanted to have time to see more sights during our stay in California. We stopped at Lake Hollywood Park.
Hollywood Boulevard, Chinese Theater
Hollywood Boulevard is a bit overrated if you ask me. But everyone knows that. Either way, it's a sight to see. We walked around to see some of the stars and spotted the Chinese Theater on the way out. Luckily, we were at a light and my daughter got to hop out of the car for a quick picture!
More Southern California Photo Opp Spots
Still looking for more insta-worthy spots to visit? Here are some ideas.
Venice Beach
Santa Monica Pier
Underpass in downtown L.A.
Beverly Hills Visitor Center
Winston Street (street art)
Museum of Ice Cream
Dodger Stadium
Getty Center
Glossier LA (Melrose Place)