A blue striped, romantic off the shoulder dress (with bell sleeves) is just the cure for those Monday blues- wouldn't you agree? As a kid, the summertime is so exciting. No school, playing outside, pool time, and adventures- or camp, I suppose. I never went camping with my mom being a stay home and later having a teacher's schedule (summers off).
Quality Time with My Mini
As an adult, it sort of stinks. Even for me, being self-employed. I still have work to do, places to go, and people to meet up with. None of that changes only that I have my daughter home from school. I don't do the camp thing either. See, I gave it a try last year and found it to be a waste of time and money. I signed my daughter up so that she could see her little friends since she is an only child at home. But most of the classes were run by young adults who taught her to do stuff she already did at home (she's an avid crafter). That made it boring to her and though she didn't complain I found it unfair and totally pointless.
Summer Fun
This year, I've signed her up for swimming school once a week. She loves the water and I want to make sure she is a good swimmer, so why not… I am also enrolling her in a fashion camp that teaches kids to sketch, sew, and more. And then there is the local library which offers some cool events and programs in the summertime. She LOVES the library. I'm excited for her because these are actually things she enjoys doing. And because I'm self-employed, I'll be able to spend more time with her and work while she goes to her classes.
When other parents ask me about camp- I guess it's the norm- and I say nope, they look at me like I'm nuts. Oh my! To think I actually like having my kid around and doing things with her. Nuts, huh? I think every parent just figures it out. You know what's best and every child is unique. Mine sure is and I refuse to torture her at a basic camp doing basic things. Her imagination is too far fetched for that.
Are you a parent? What are you doing with the kids this summer?
…Wait- you came here to see my outfit, didn't you?! Well, here it is!
Pompom Dress Score
I love a cute off the shoulder dress. As a curvy girl, I always try to steer clear of shapeless dresses but this one fits well. And wait for it… it was only $10! After I got my nails done last week, I noticed a Rainbow Shop across the street and decided to browse around when I found this in the wrong section on clearance. Guess it was meant to be. The material is nice and it's well made. I sized up for a looser fit (M).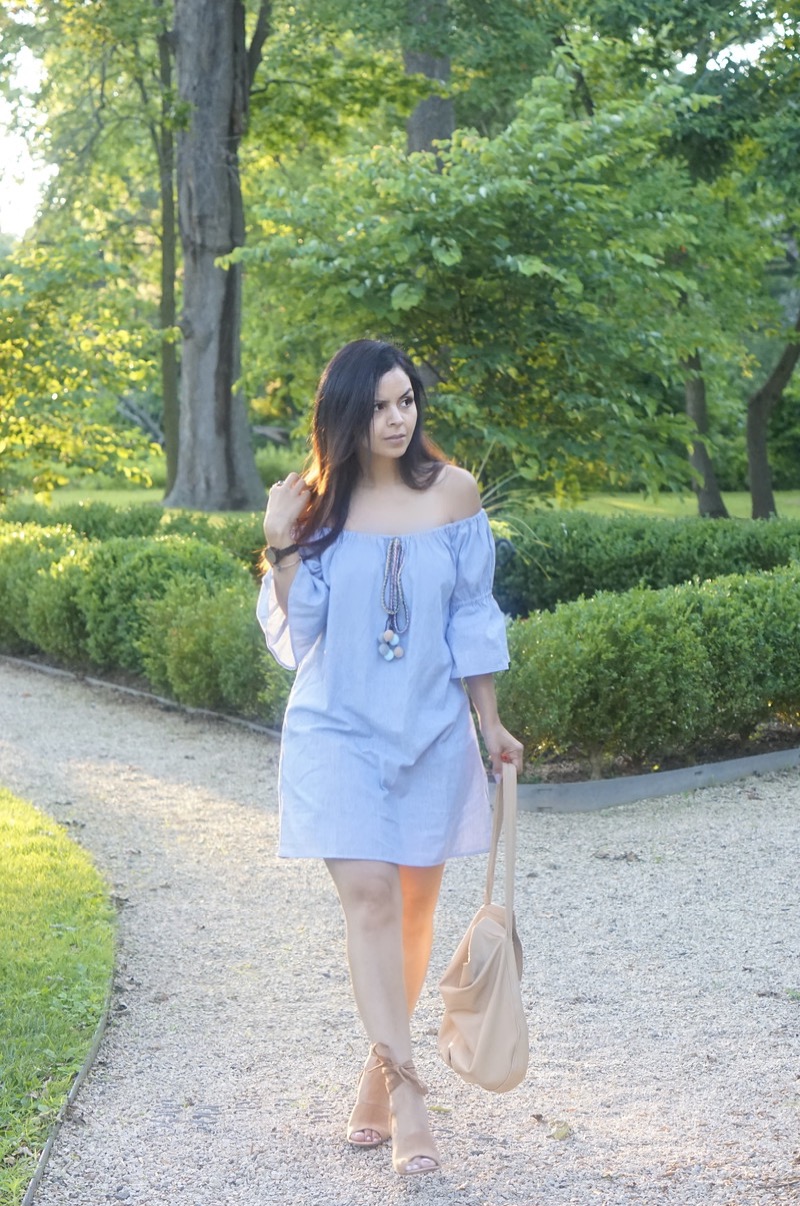 Perfect Pairings
I paired the dress with nude strappy block heel sandals and a nude leather hobo bag. I kept the accessories simple- watch, bangle, midi rings, and stud earrings. The dress already has pompoms so I kept it simple.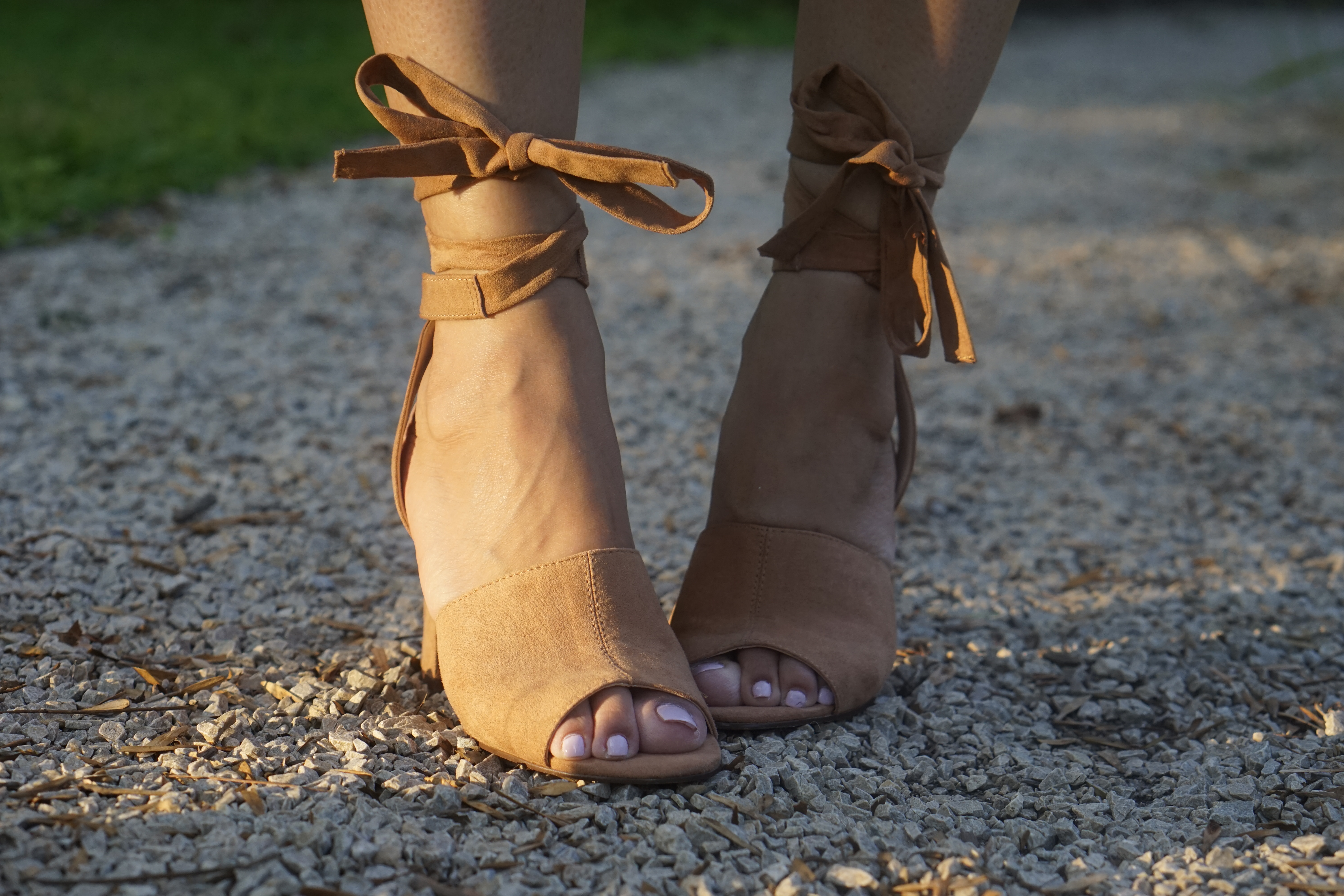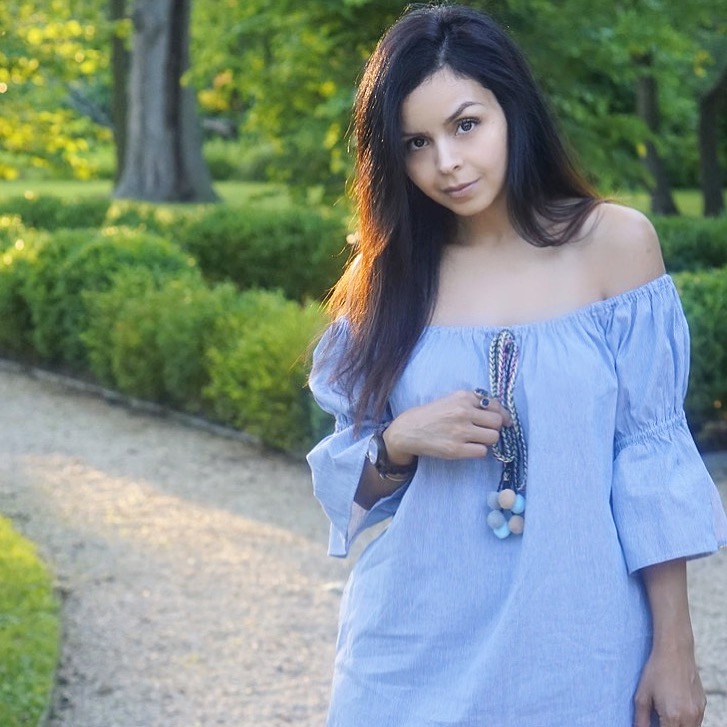 Dress: Rainbow Shops
Shoes: Nine West at the Mills Jersey Gardens
Bag: c/o NK Henry
Watch: c/o JORD
Earrings: c/o Henri Bendel of Short Hills
Bangle: Claire's
Ring: vintage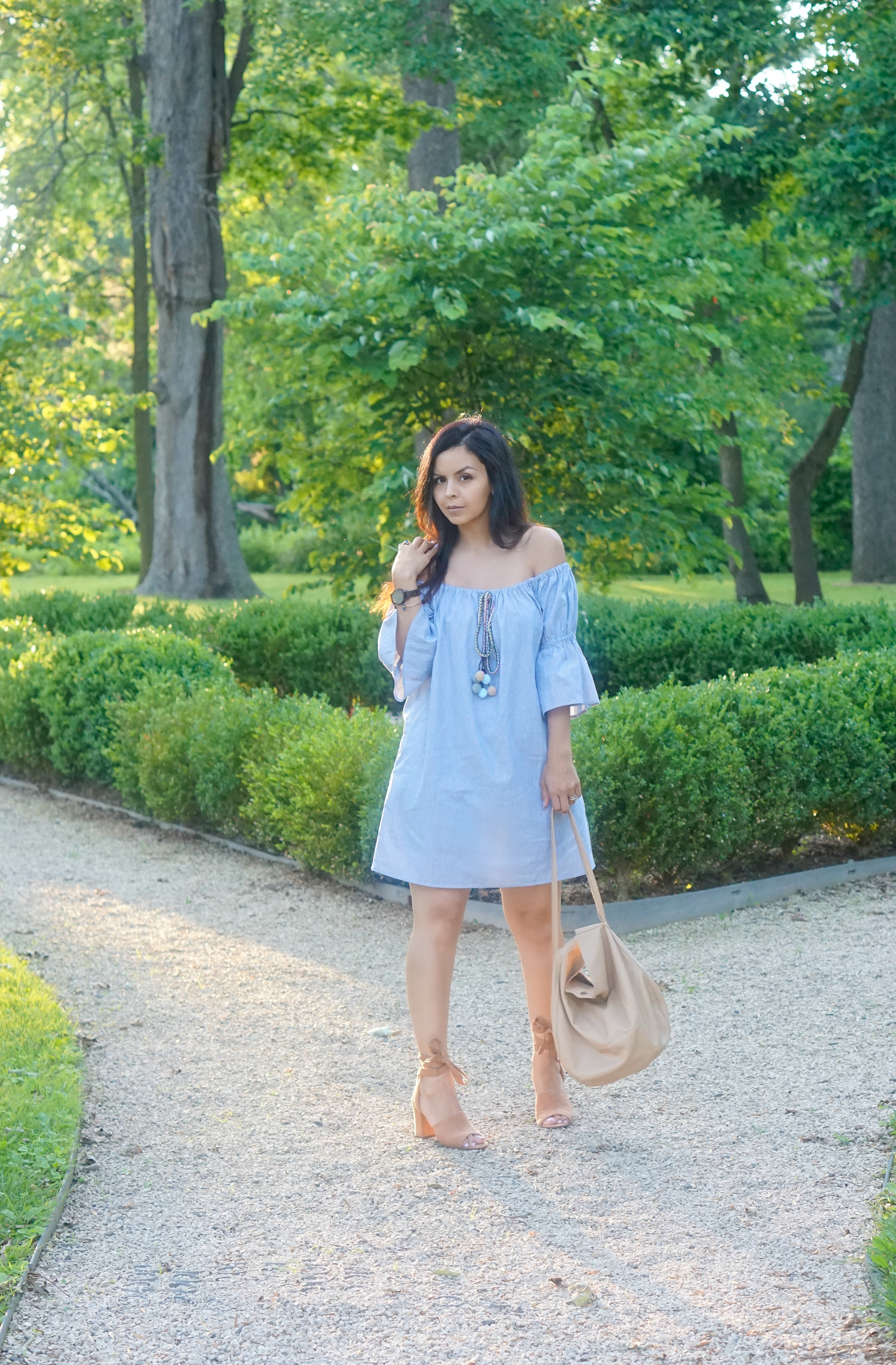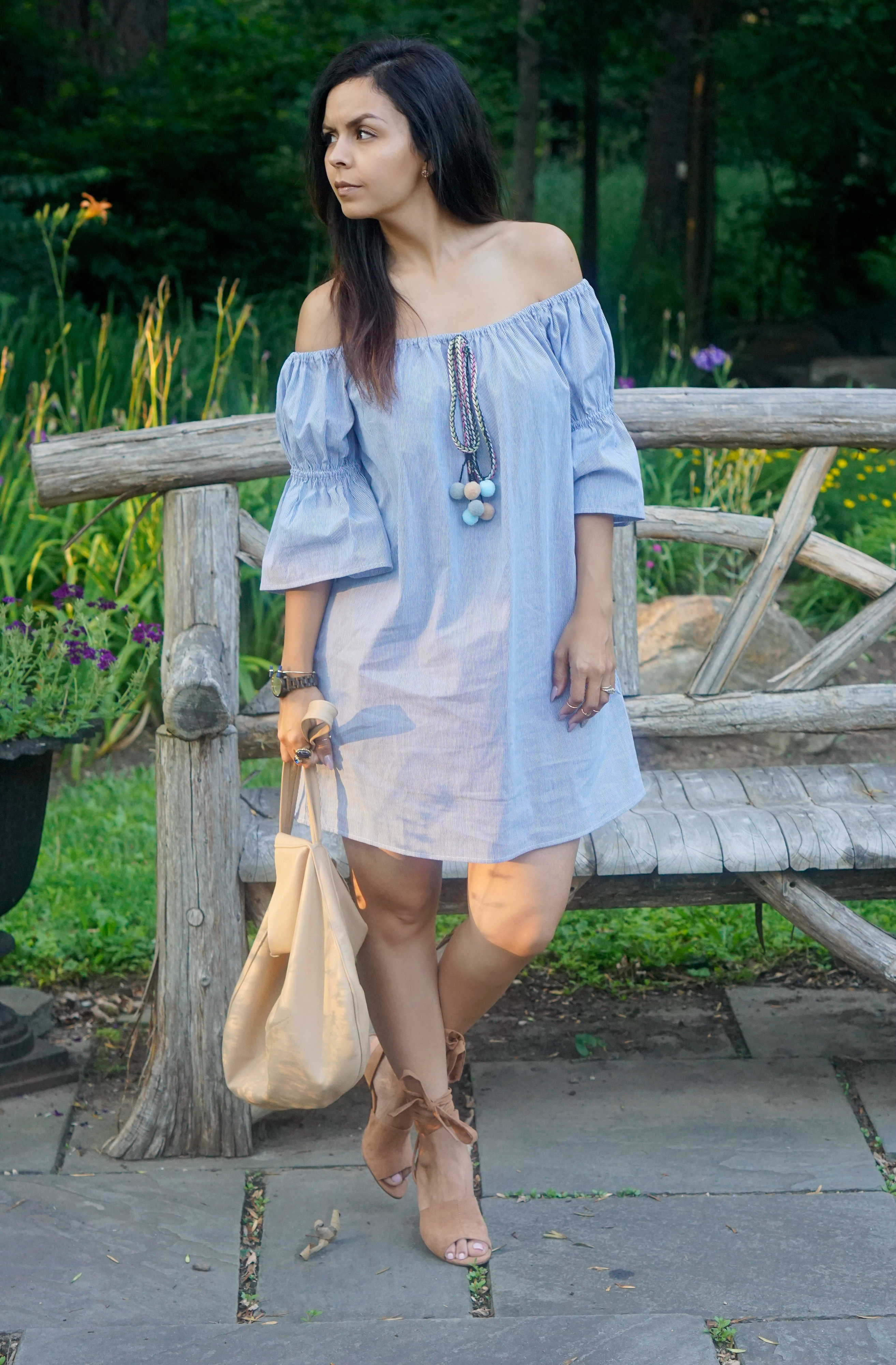 By the way, this also makes for a great 4th of July look to go see fireworks- especially if you're on a date 😉