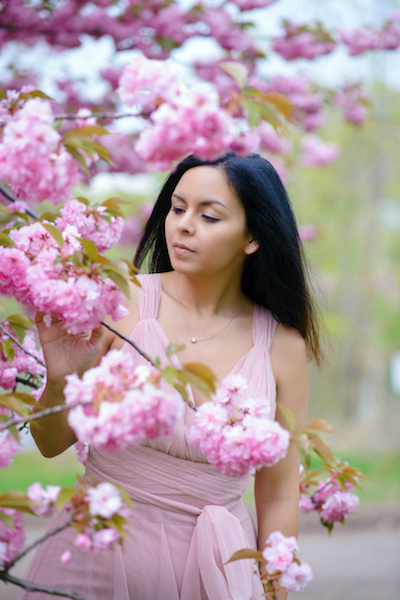 *This is a sponsored post. All opinions are true and honest.
Spring is in full bloom- finally! For many people that means one thing: events. I'm talking about proms, weddings, trips and more. And for every occasion, you will need that perfect dress. Luckily, I've got a hookup for you, so keep reading. Today, I'm feeling pretty in pink with a lovely gown from EverPretty.
Pretty in Pink
As I mentioned before, spring is in full bloom- so how fitting it was to photograph this beautiful blush pink gown against the pink flowers. The dress is easy to hem- you can cut the tulle at the bottom- but I wanted a dramatic look. I kept the length long so I could play with it and get some fun photos. Everyone at the park complimented the dress, too. It was quite a hit!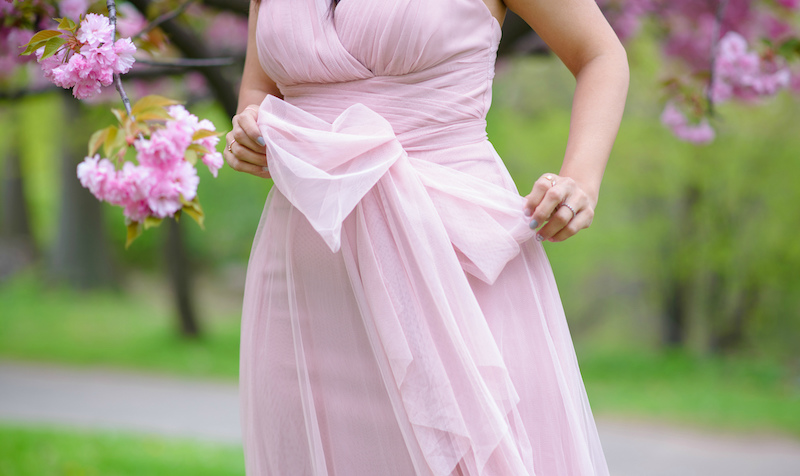 Fit, Style and Quality
I'm sure you're wondering about these things. With such great prices, one must always wonder. I can honestly tell you that the fit was great and the quality was, too. This particular dress came with a built-in bra which is nice so you don't have to worry about finding the right bra. Now, the bust did run a little big on me but it's no deal breaker, I was still able to work with it. And the fact that you could tie the sash around the waist made it easy to give it a tighter fit.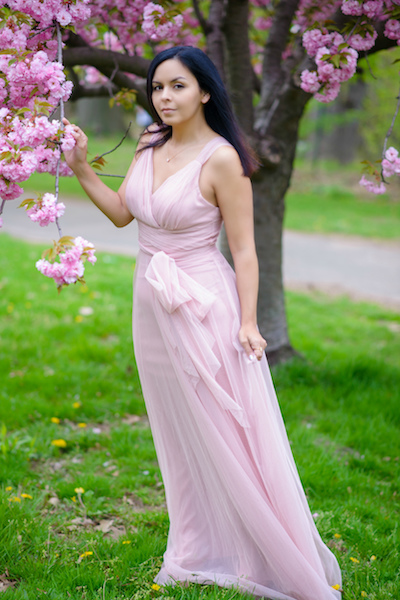 Suitable for Every Budget
EverPretty.com offers dresses for all occasions. Seriously, the website is full of options. When asked to choose two dresses, it was so hard! There are so many beautiful gowns and everyday dresses. I chose this dress in particular because I loved the color and thought it would make for great photos next to the spring blossoms. This gown is perfect for black tie weddings, balls, proms, and bridesmaids, too. And the best part- it's under $50. You cannot beat that.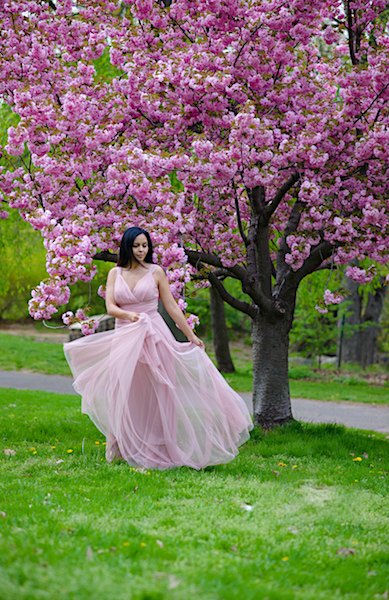 About This Look
In case you're interested… the dress I'm wearing can be found here. It also comes in five other colors and the sizes go up to 22. By the way, if you're looking for some great deals, check here! Happy shopping 🙂