The holidays are upon us! Can you believe it? It feels like just yesterday I was making plans to hit the beach. It gets here so fast. The day after Thanksgiving, it literally becomes a countdown. And lists galore- who to buy for, decorations, holiday cards, where to go, putting up the tree and so much more. BUT my favorite part is dressing up, of course. And then there's decorating my home and showering my only child (and spoiled pooch) with gifts.
I'm so excited to share my first holiday look for 2016 on the blog today.
I call it sparkle & shine– because it's not festive enough without a little bit of both.
For this look, I paired an off-the-shoulder off-white sweater with a metallic pleated skirt and glittery pumps. I kept the accessories simple and went with a pair of metallic drop-down earrings that compliment the skirt nicely. Last, I added a vintage Gucci bag which I removed the strap from to use as a clutch.
I really loved styling this look. It's fun, festive, and flirty but not too over the top. Perfect for holiday parties, cocktails, brunch, or even a holiday card. Metallics are a favorite for me, how about you?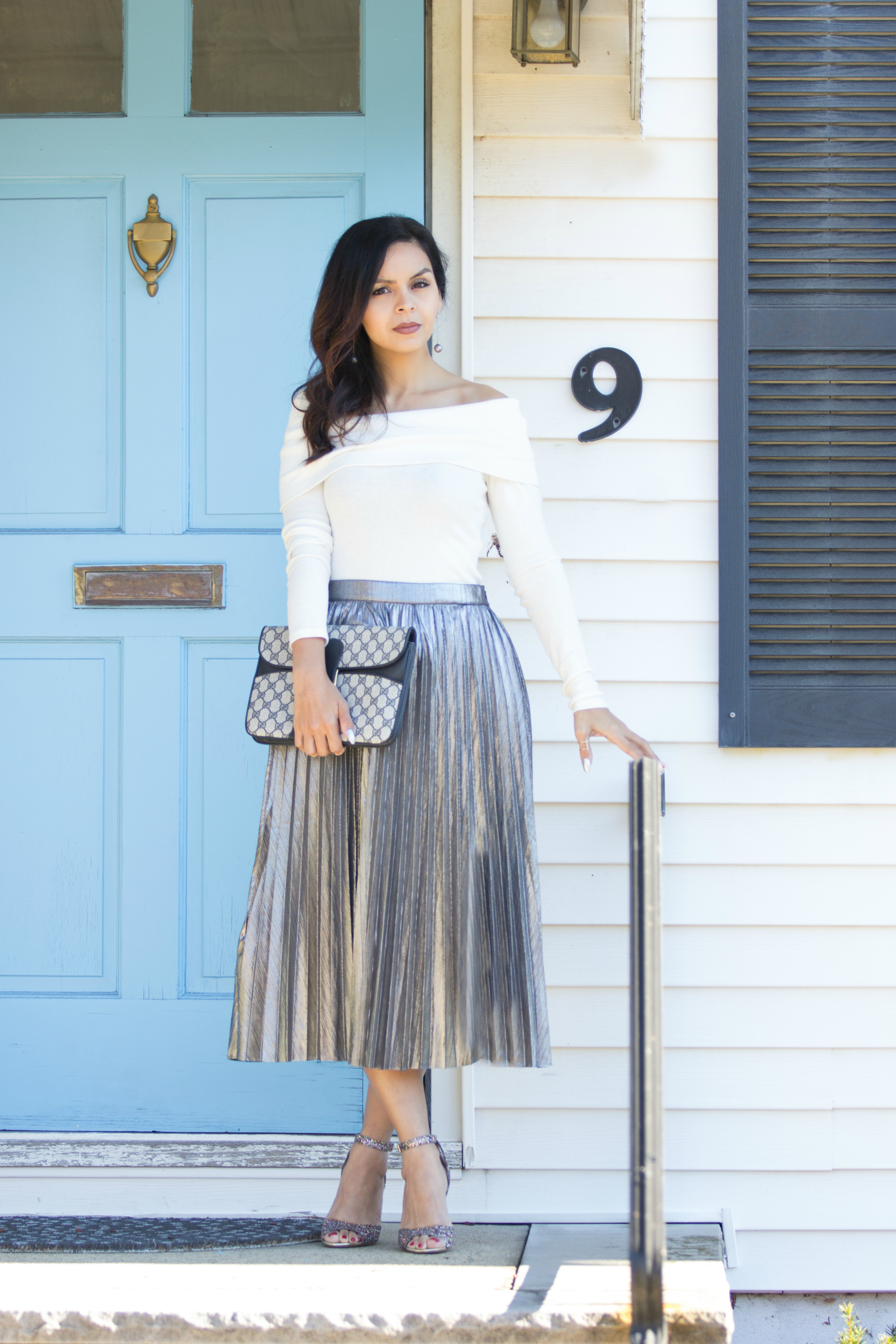 More Reading: Driving the 2016 Mazda Grand Touring CX 3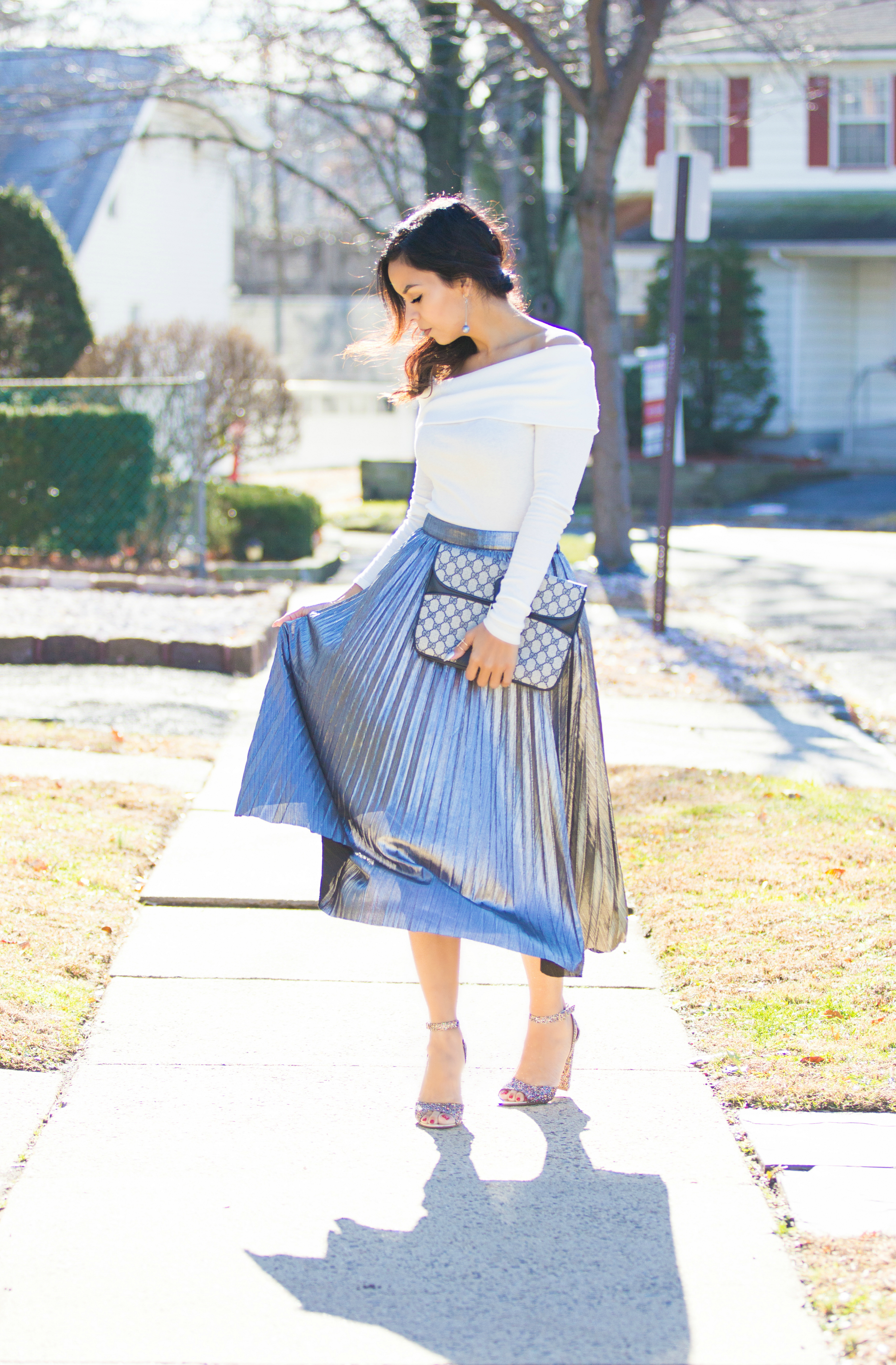 Holiday Look details
Top: Macy's
Skirt: Forever21
Shoes: Betsey Johnson
Clutch: Savvy Chic Consignment
Earrings: Forever21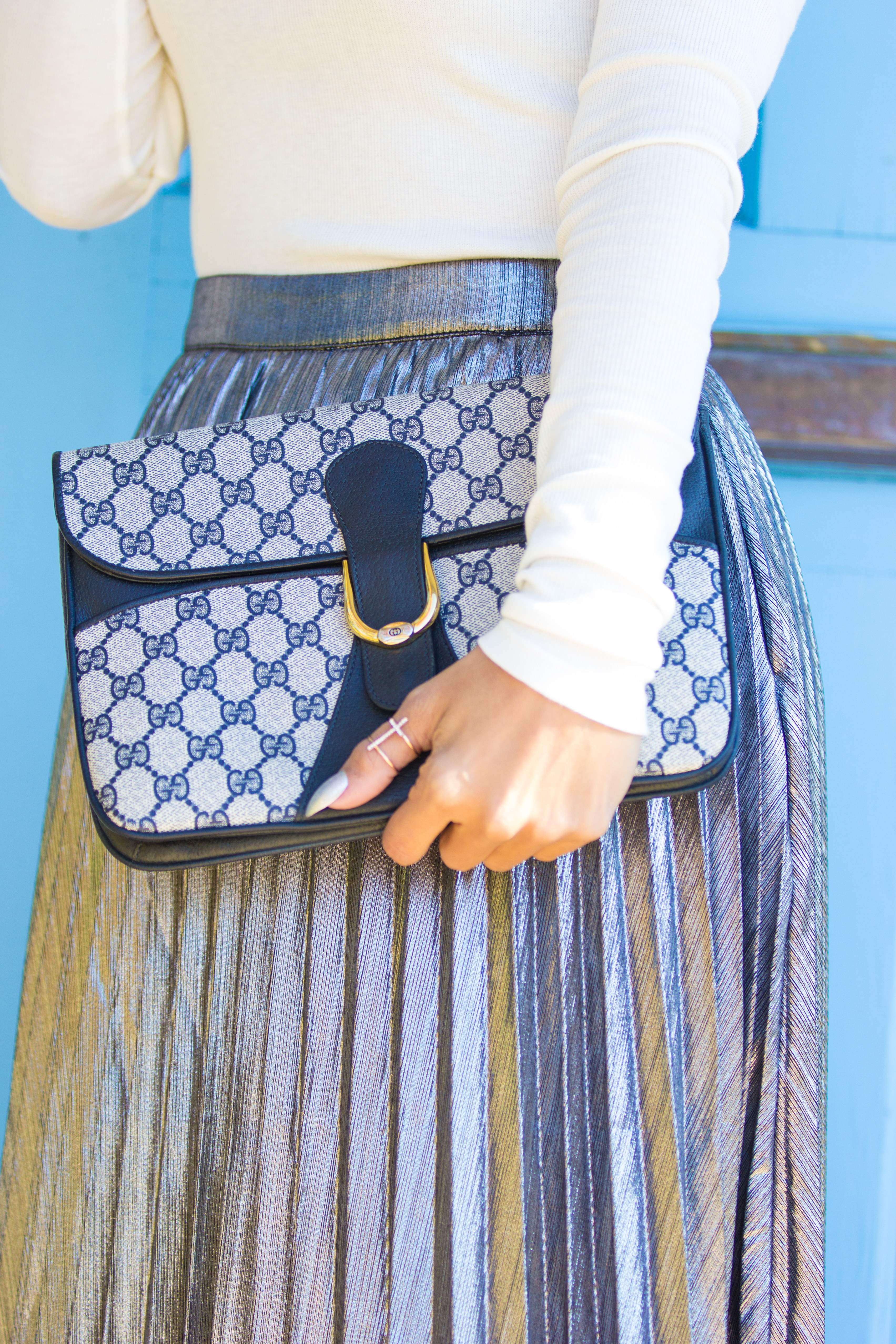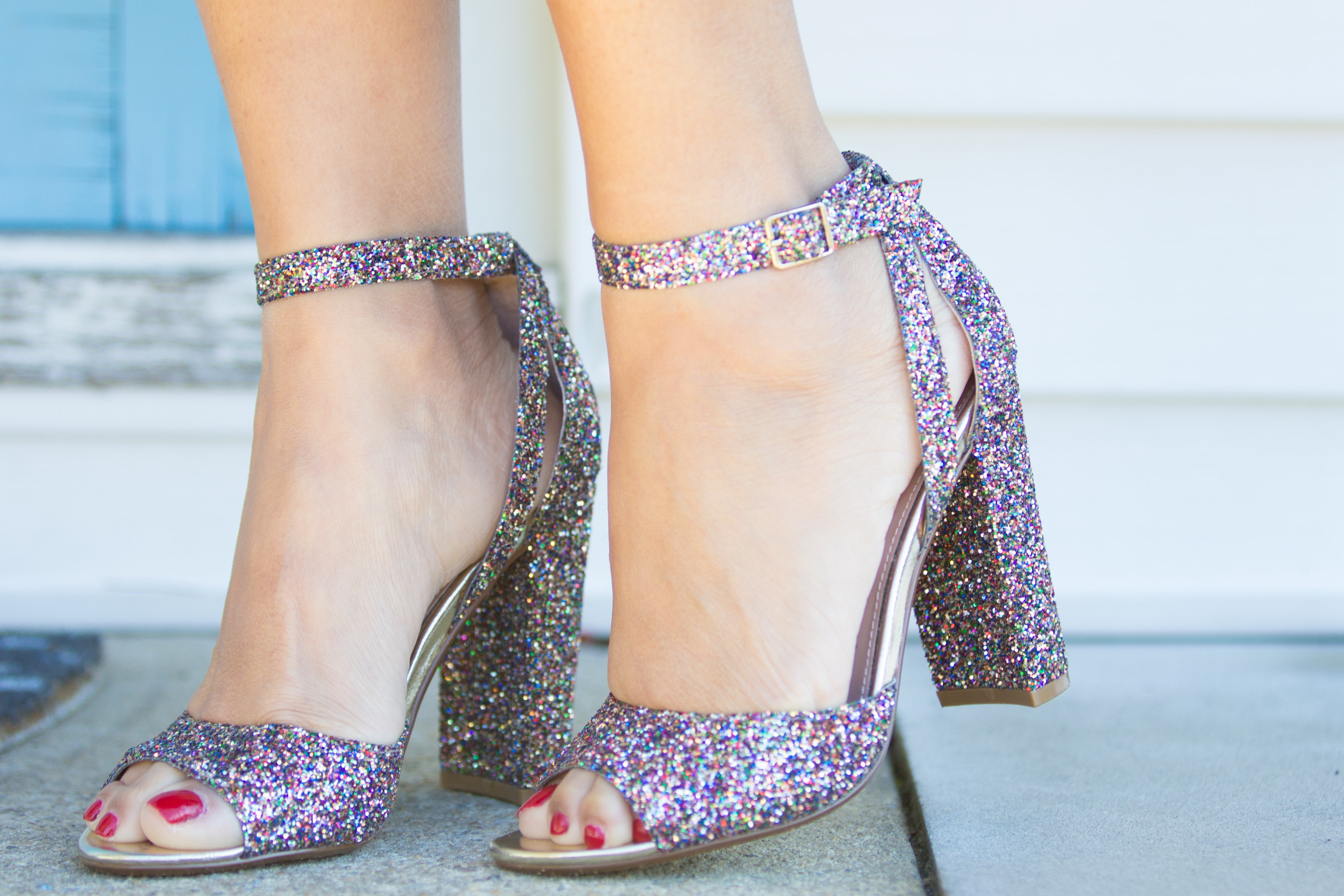 'tis the season to sparkle & shine!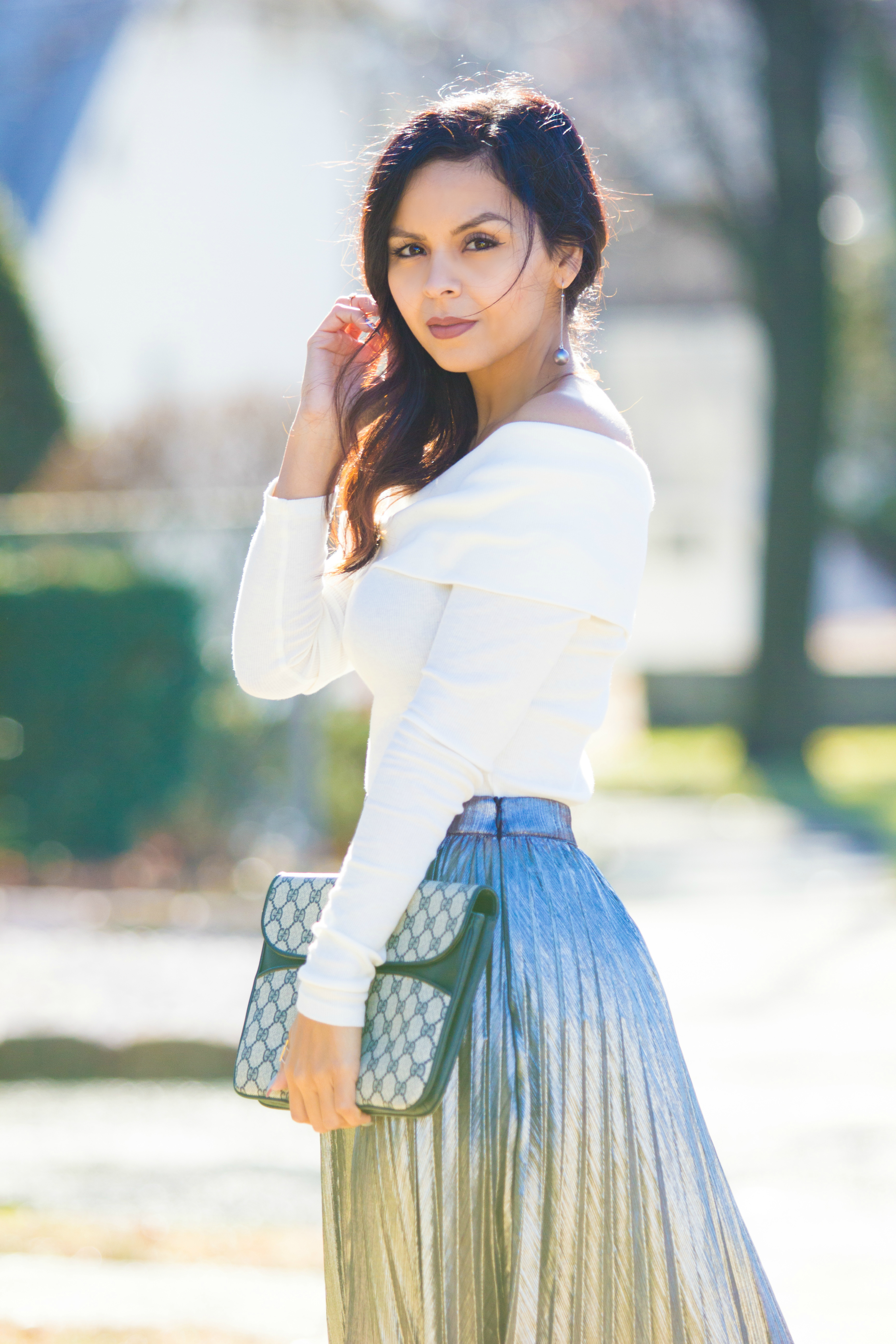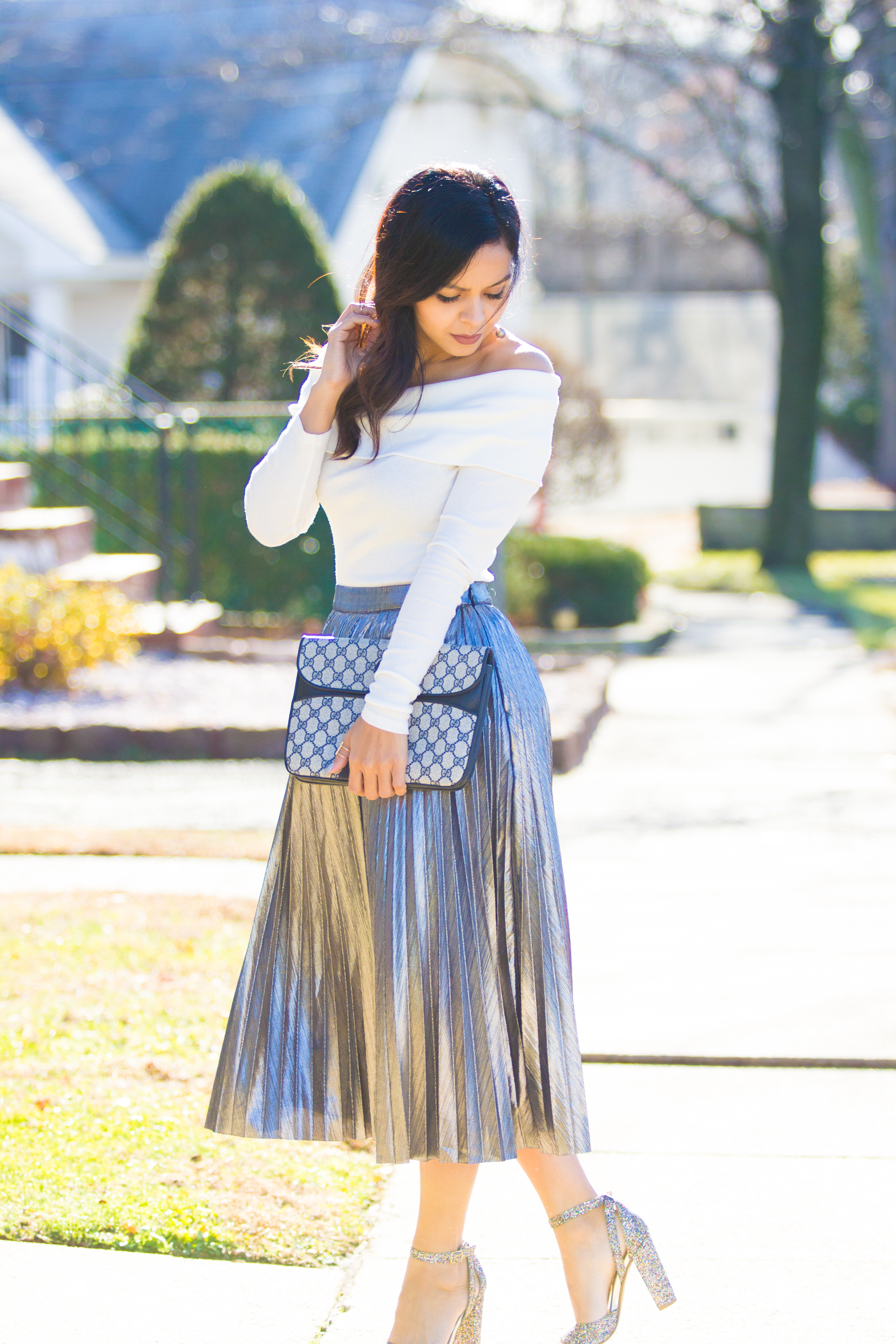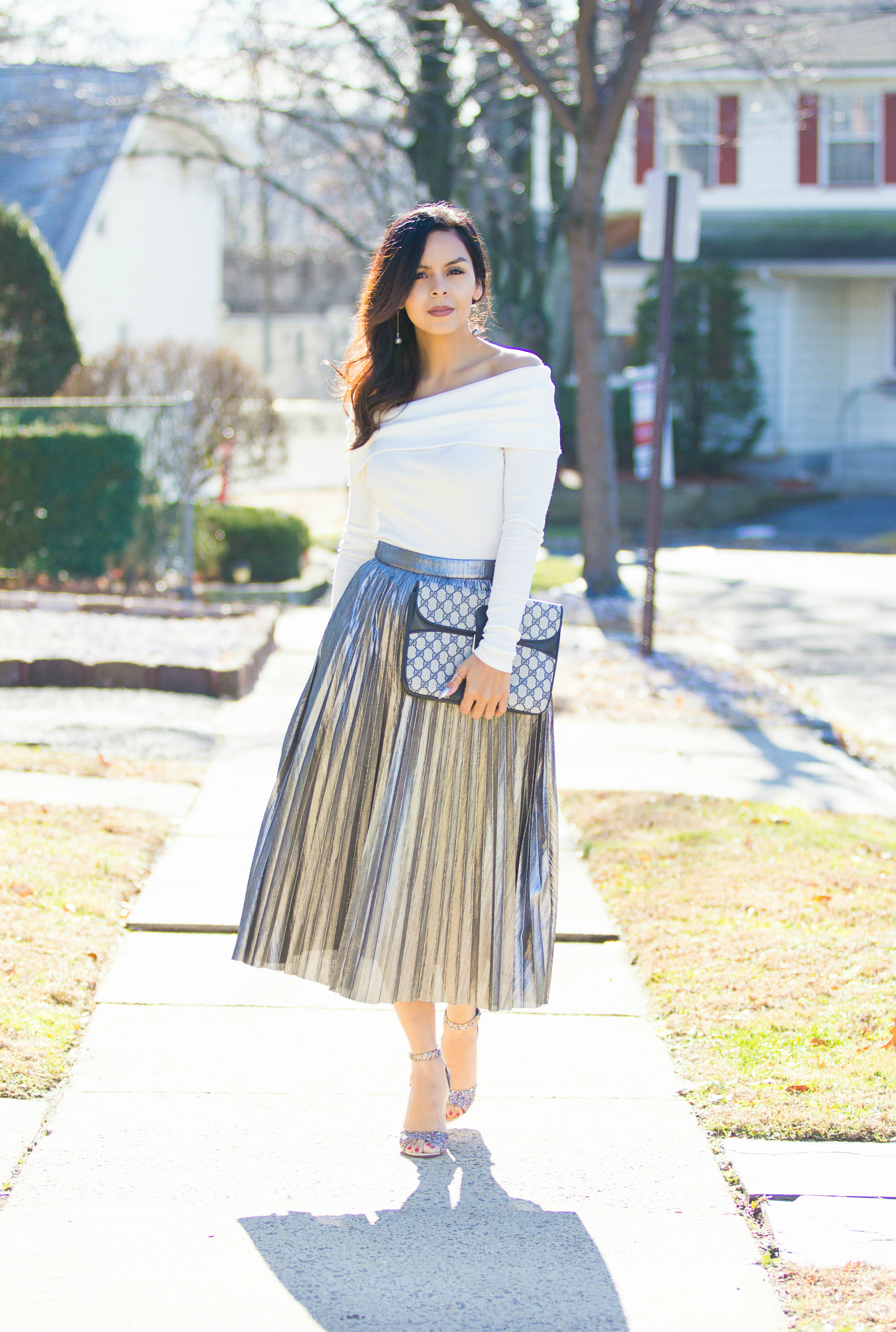 Photo Credit: Ricky Lugo