*This post is a collaboration with The Container Store. All opinions are my own.
One of my absolute favorite places in my home is my closet. It's where I keep my clothing, shoes, bags, accessories, and beauty products. When it comes to loving a space, organization is key. It's pretty simple- if you can't see your stuff, you'll never use it.
The best way to organize a closet is by placing things in order and by category.
For example, an area for shoes, bags, and makeup. Think of your closet space as a store- a place you can "shop." When you can see what you have, you're more likely to use it. Cleaning up and organizing can be tedious and a bit costly, but it's actually the best investment you can make- for your daily life, of course. Not only will it save you time later on (looking for things) but also money. You won't run to the store as often to buy new things since you will be able to see what you already have. If you're in the process of organizing your closet, I have some tips!
Must-Haves for a Stylish Closet Space
Last week, I attended a VIP event for The Container Store in Bridgewater, NJ. The Container Store is the nation's originator and leading retailer of storage and organization products. It's the go-to spot for all of your organizing needs. The Container Store Trainer, Greg Montoya walked me through the closet organizing aisles and shared some must-haves for a stylish closet space.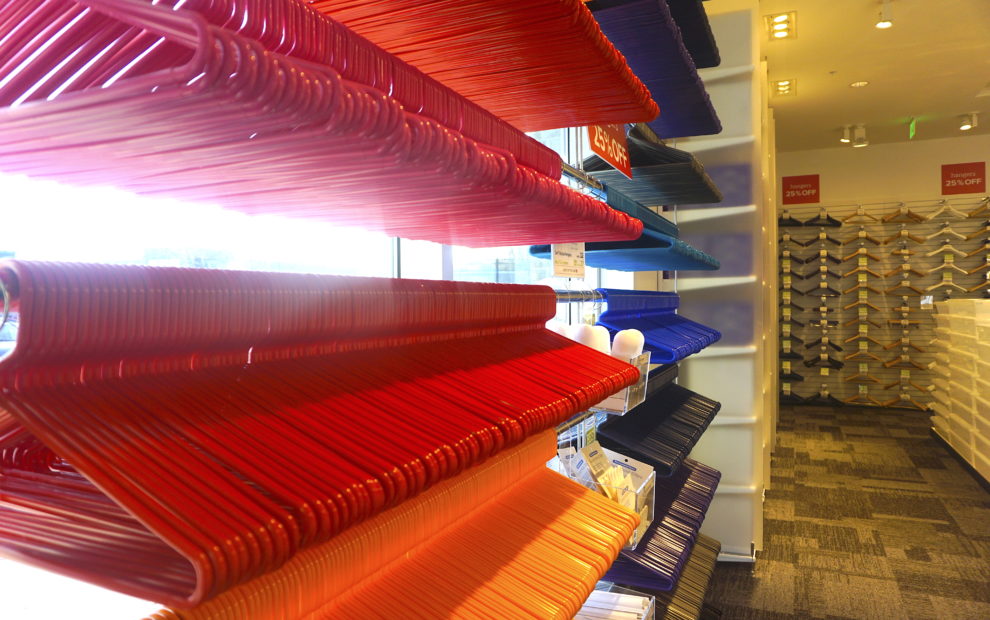 Hangers
Greg suggests having the same hangers for all of your clothing. It makes a big difference in the look and feel of your wardrobe. You can have fun with The Container Store's tubular hangers (available in multiple colors!) or you can go with wood, acrylic, or velvet hangers. I personally love velvet hangers- they're thin, so they take up less space and they keep clothing in good shape (no hanger nipples!).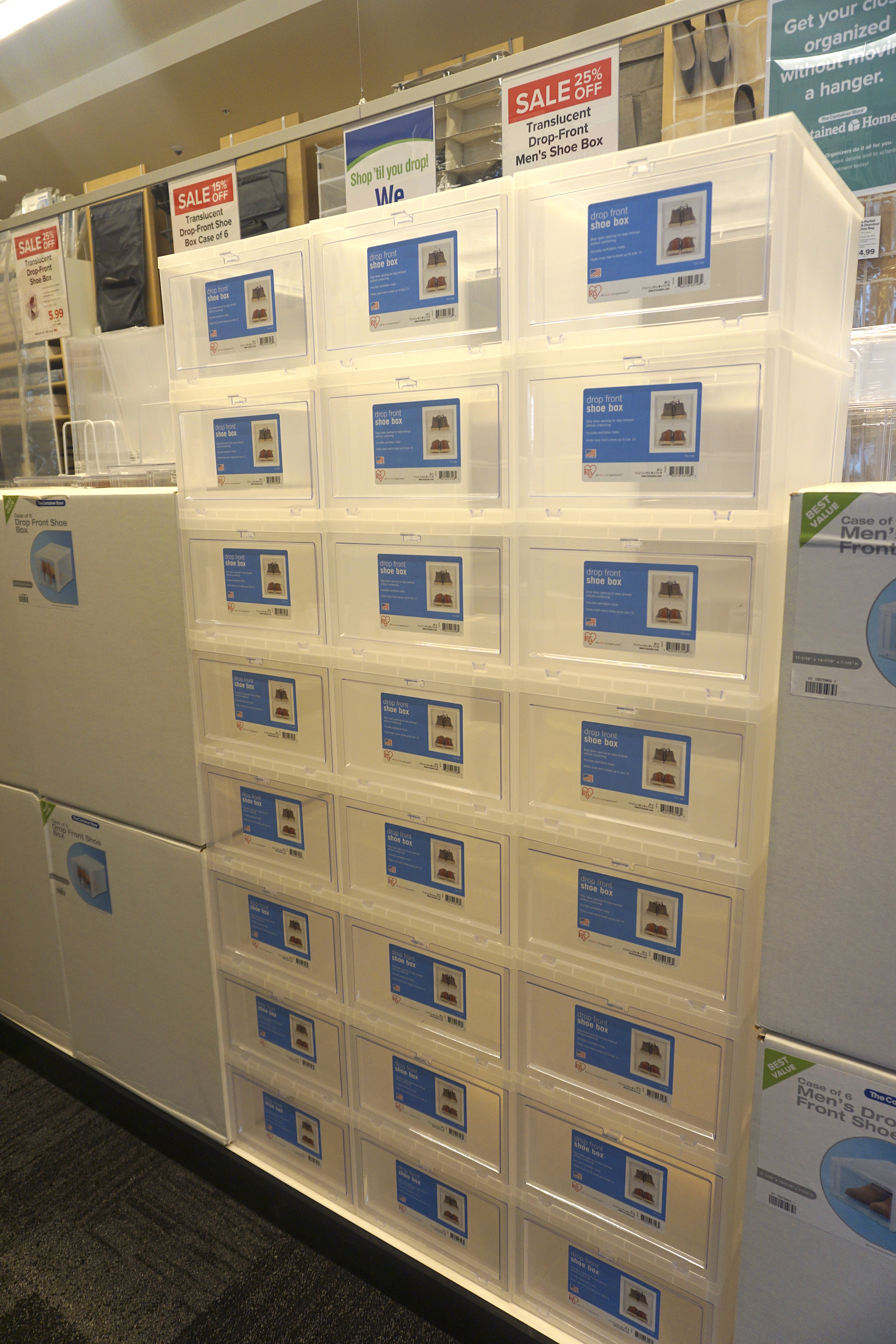 Shoes
According to Greg, one of The Container Store's best sellers is the drop-front shoe boxes. They come for both men's and women's shoes. The clear window of the Drop-Front Shoe Box lets you see the pair stored inside. The drop-front opening gives you access to the shoes without having to unstack boxes. Convenience and protection for your shoe? Yes, please!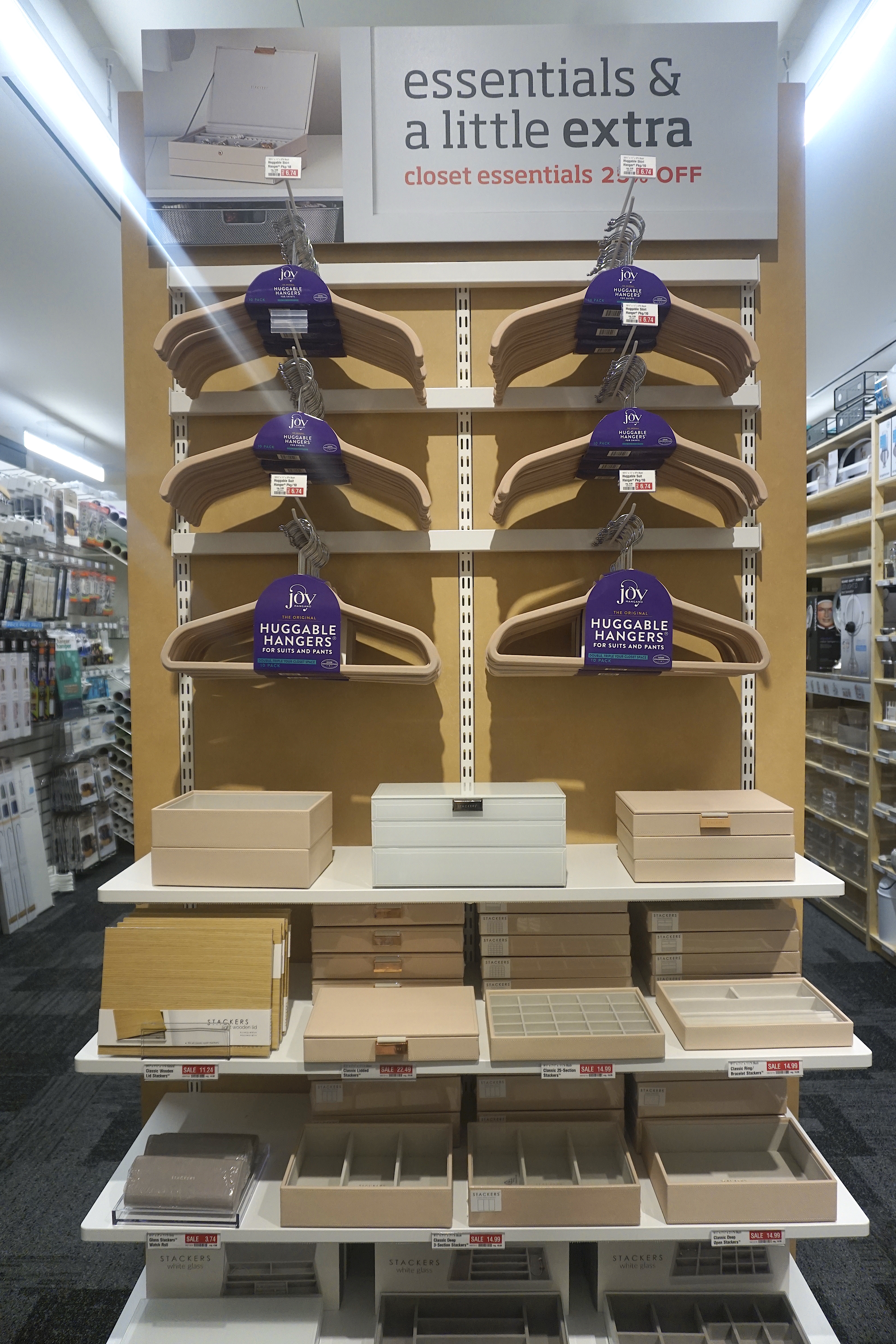 Jewelry
I love costume jewelry but I do hate storing it. It gets tangled and hard to find. With The Container Store's unique jewelry boxes, you can organize your baubles like a pro. This is one aisle I definitely plan to revisit for my own closet.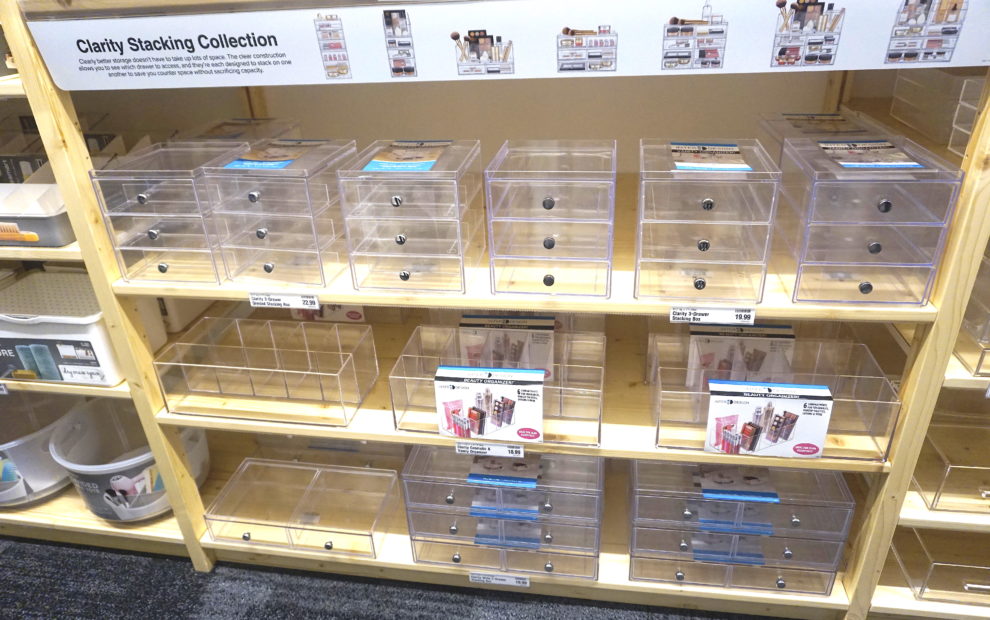 Makeup
Most women keep makeup in their bathrooms, vanity, or closet. I moved all of my makeup to my closet this year and it's so much more organized. Of course, you know what area works best for you. The Container Store carries acrylic makeup boxes to keep your makeup in order. You can stack them and they come in various sizes. It's every makeup lover's dream!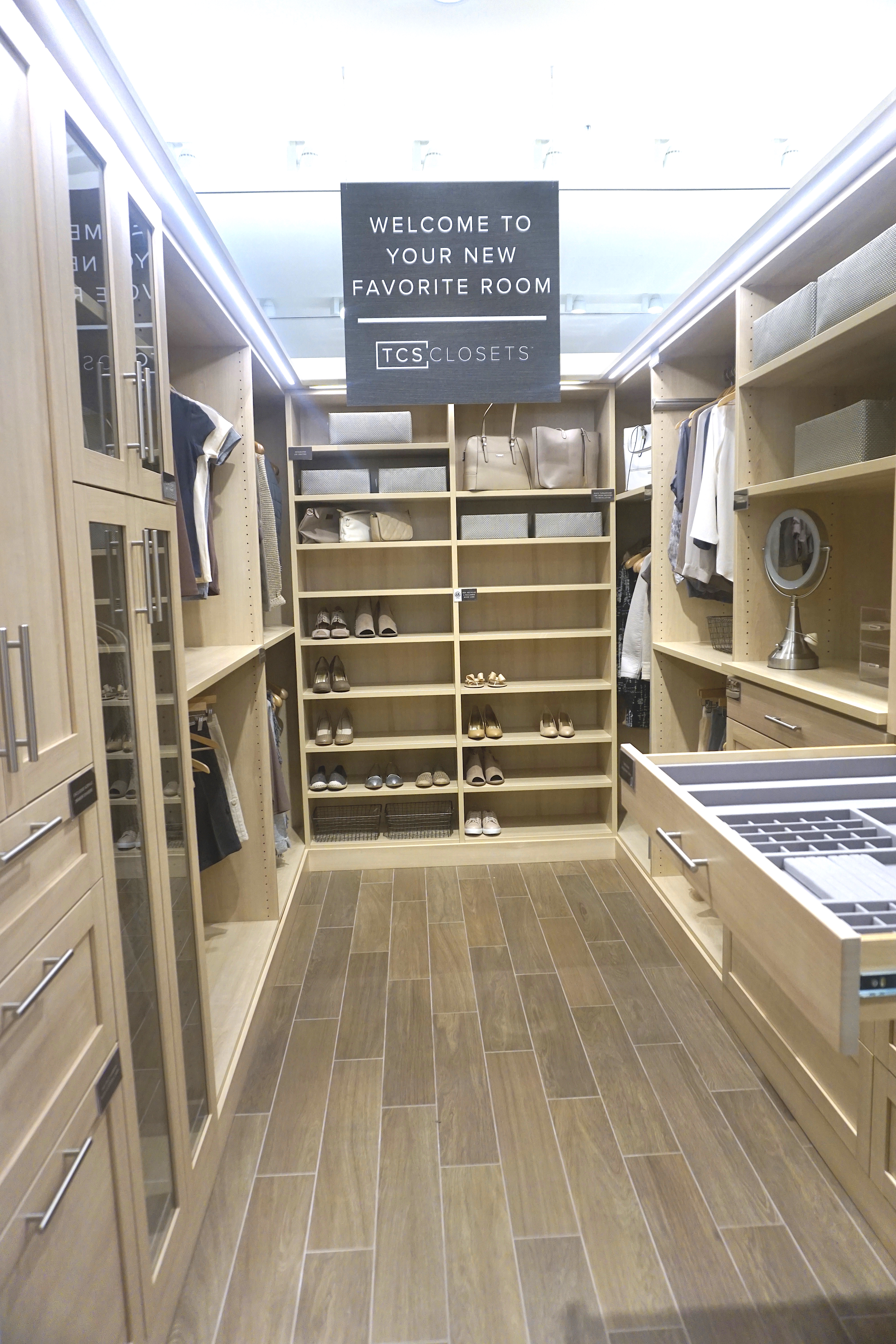 There's a closet sale happening now through May 13 at all TCS locations! You can save 25%.
Have you visited The Container Store yet?