*We were hosted by the Gazillion Bubble Show in exchange for an honest post. All opinions are my own.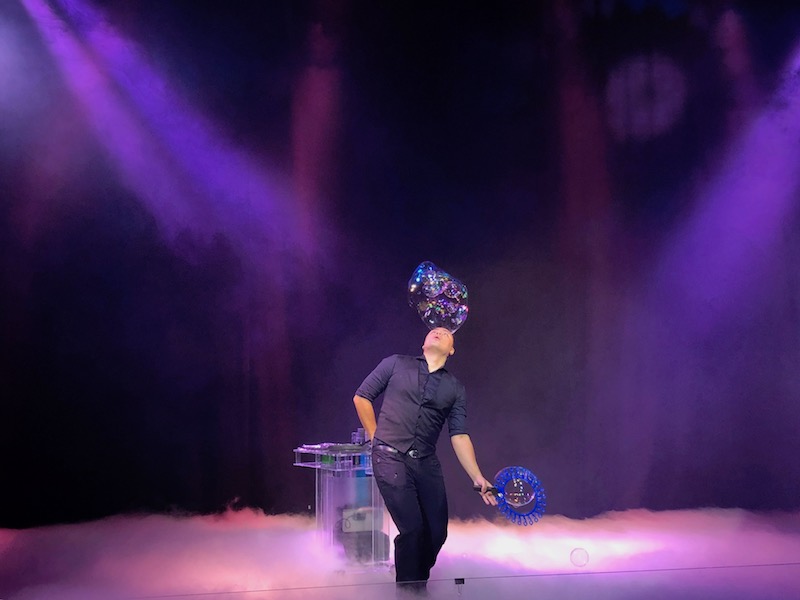 Last weekend, my daughter and I went to see the Gazillion Bubble Show. It's an off-broadway show based in New York city since 2007. It's a family run show by bubble master, Fan Yang, and his family of performers. The Gazillion Bubble Show is a family friendly show for all ages.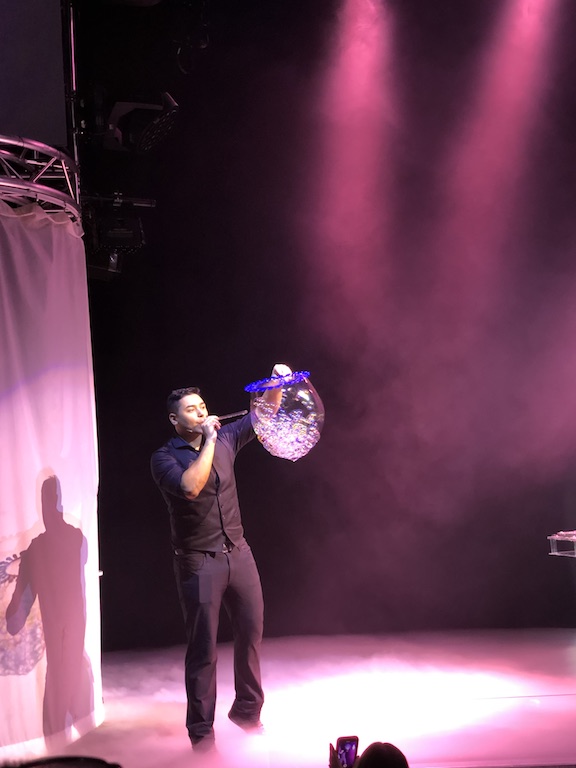 Lots of Bubbles? 
At first, I was a bit skeptical about it. How could a show be entirely about bubbles? But after attending the show, I completely understood. We got to see Deni Yang perform after hearing his story. This family does not only play with bubbles, they are truly gifted bubble wizards! They are Guinness World Record holders for the world's largest bubble, the largest soap bubble wall, fitting 181 people inside a bubble and more. Deni put on an amazing show filled with bubbles, dry ice, lasers, and lights. He combines art, entertainment, story-telling and science throughout his performance.
The show is also featured on "The Oprah Winfrey Show", "The Dave Letterman Show", "LIVE! with Regis and Kelly", The Ellen Degeneres Show", "Fox and Friends", "The View", "CBS Sunday Morning", "The Today Show", FOX, NBC, ABC, CW11 as well as television stations all around the world.  It is simply unbubblievable!  The Gazillion Bubble Show will BLOW you away.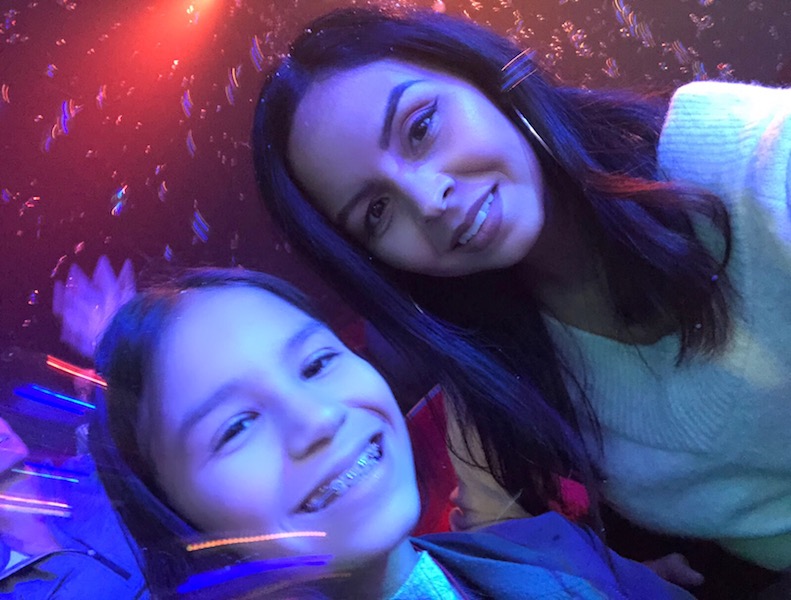 Bring the Family
The Gazillion Bubble Show is good for all ages and very family friendly. From babies to grandparents, it's a show for every bubble lover. Bubbles make people happy as they are reminiscent of our childhoods. You'll feel like a kid again. My daughter who will be 13 next month was in total awe of the show and I just loved seeing her reactions. If you have a tween, you will understand what I mean!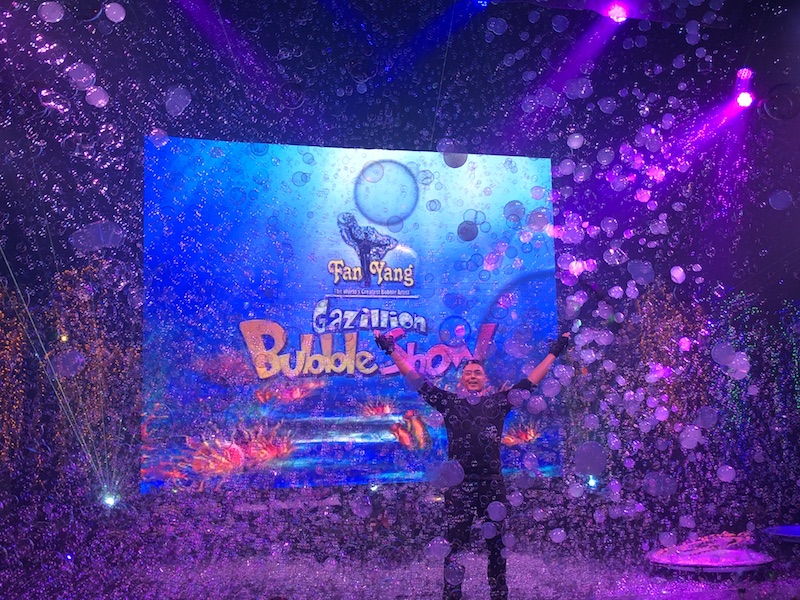 A Gazillion Bubbles
Just when we thought it was over, the finale of the show filled the room with a GAZILLION bubbles! They were everywhere and the audience LOVED it. Parents, grandparents, and kids were all amazed at the smoke-filled bubbles and regular ones, too. It was really a magical experience that I recommend for families. It's a great way to introduce your child to the theater if they have not seen a show and it also makes for a great family outing.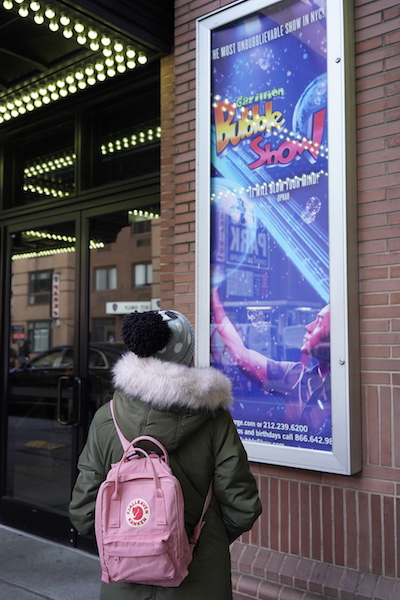 You can see it, too!
You didn't think I'd keep all the fun to myself, did you? Enter the giveaway below for your chance to win 4 tickets to take your family to see the Gazillion Bubble Show! Good luck!
Where to see it:
New World Stages / Stage 2
340 West 50th Street
New York, NY 10019
How to get tickets:
1-800-432-7250 or telecharge.com
Entry Rules:
Must be 18 and up to enter. Tickets will be available at the box office. Must see the show before January 27, 2019. Please comment to enter and Like our page and Follow on Instagram for more entries. Must contact via email to notify about the date, time you will attend.
Performances to choose from:
Fridays at 7pm
Saturdays at 11am and 4:30pm
Sundays at 12pm