Disclosure: I was invited to visit Atlanta's Porsche Drive Experience in collaboration with A Girl's Guide to Cars. All opinions are true and honest.
The first thing that popped into my head (besides OMG it's the Avengers Headquarters!!!) when I walked into Altanlta's Porsche Drive Experience Center was a Porsche my dad worked on when I was a teen. I was about 15 and remember a pretty blue Porsche parked in our garage- where I'd have most conversations with my dad. Sometimes I'd peek in just to look at the pretty little thing. But I never got to drive it. Who knew that this would be the Porsche experience I never knew I needed.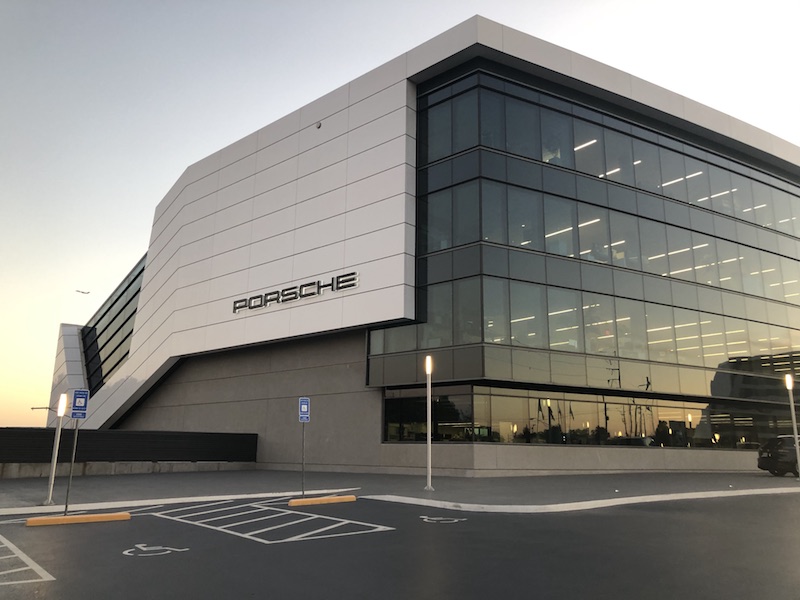 Girls Drive 2019
The Porsche Experience Center was part of the conference, Girls Drive 2019. Can you imagine a group of over 20+ women on the track, racing around? Now that's what I call breaking glass ceilings.
And what's even more awesome is that I got to bring my mom and daughter along. See, you can say we're a car family. I grew up around cars, drag racing, a dad (and uncles) who love and fix cars and parents who used to race each other for kicks. Later, unexpectedly- my daughter became obsessed with classic car shows and even collects little cars. To top it off, it was my birthday that day and I was happy to have them on the track with me.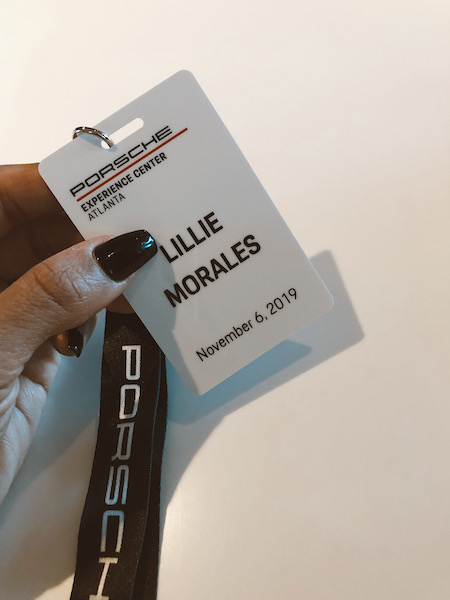 But First, a Crash Course…or Two.
Before Porsche lets you take out those beautiful cars for a ride, you have to take a couple of courses. The first part is a class given by an instructor who basically explains how things work out on the track. The next part is a stimulation ride which is pretty much like a video game- but a rather challenging one!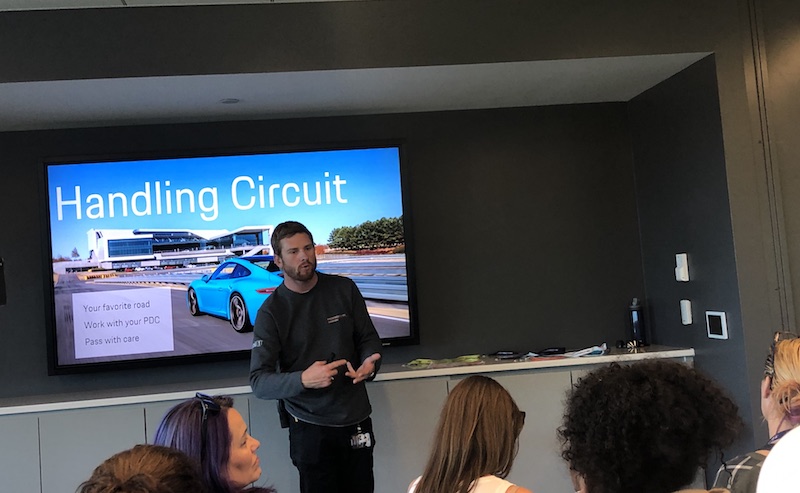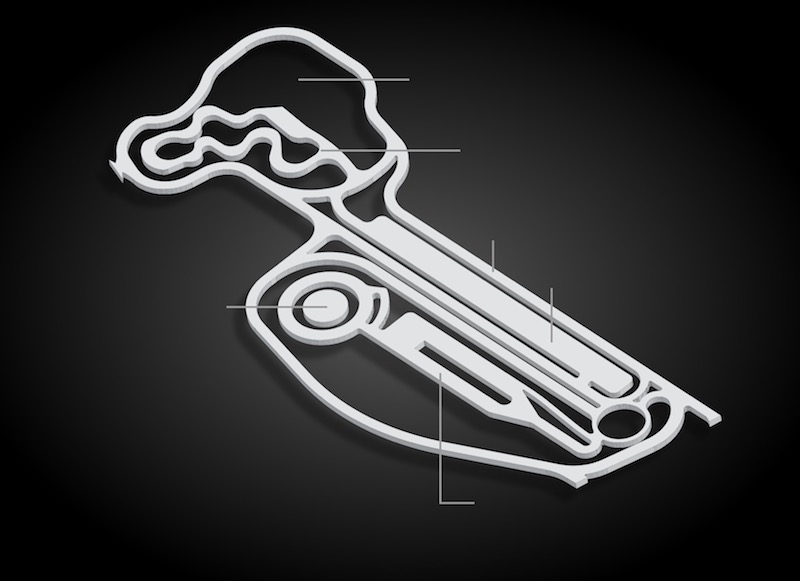 Just Like a Video Game…but Harder.
Before heading to the playground, you get to test out your skills in the simulation lab. If you like playing video games, you may enjoy this part. My daughter also got to play which was pretty cool. But I must say, we found the game a bit challenging since it was more like an actual track experience. She is a Mario Go-Kart lover and said this was definitely not like that.
Related: A Day at the Races: Monmouth Park
Dine and Drive
To add to an already awesome day, we all got to dine at Restaurant 356 at the Porsche Experience Center. The restaurant offers fine dining with views of the 1.6-mile track. And the food is amazing. If you plan to visit, definitely add this to your itinerary.
Off to the Races
Well, the track- a 1.6-mile driver development track. Each of us got to drive two different models- Porsche Cayman GTS and the 911 Carrera S- and had an instructor for each one. The track has six different modules that focus on things like driving on a wet road, picking up speed, going uphill and off-roading and more. The six modules include: dynamics, kick plate, off-road circuit, wet low friction circle, one-mile handling circuit, and low friction handling circuit.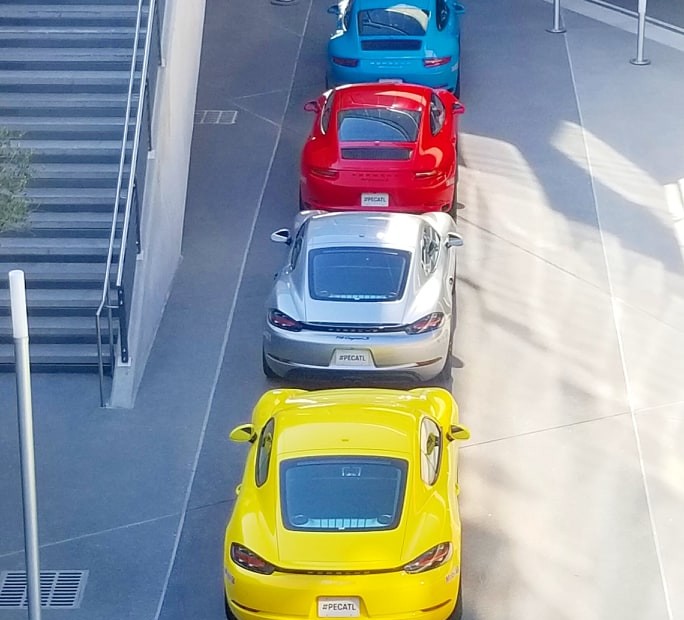 "I live my life one quarter mile at a time."

Fast and Furious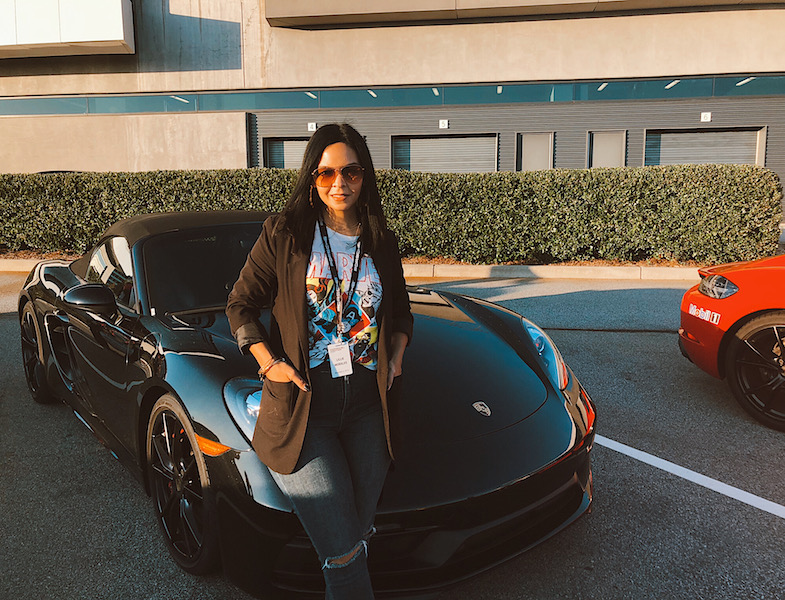 If you like thrills, you'll love this kind of experience. I have to say my favorite part was learning "launch control" which is pretty much drag racing. Watching a drag race is one thing but experiencing what it feels like is another. I now understand my dad's love for the sport even more. And my instructor was so cool he let me do it multiple times because he said he could see I liked speed and adventure. He wasn't wrong about that.
The energy after the Porsche experience was like an ultimate high. All the ladies were smiling and excited. I walked out of the Porsche Experience Center feeling pretty badass. My daughter looked at me and said I don't know if I could ever do that and I replied to her, "could? No, baby girl, you WILL do this one day. Whatever it takes." She smiled (and you will too if you get that reference).