It's spooky season! And if you've been following me for some time, you know it's also my favorite season. I just love Halloween and all the things. So when I found out about Unique Vintage's Creepy Collection, I literally shrieked! Not in horror, but in excitement, of course.
Note: Unique Vintage sent clothing items. All opinions are true and honest.
Unique Vintage gifted me a few pieces and I'm so excited to share them with you.
Unique Vintage Black Spiderweb Cardigan
This has to be one of my favorite pieces (although I love them all)! This spiderweb cardigan is just adorable. It's got a beautifully embroidered web with a tiny spider on the left, has buttons, and hits at the waist. You can wear this cardigan with anything from dresses and skirts to pants, jeans, and more. Wear it during spooky season and beyond.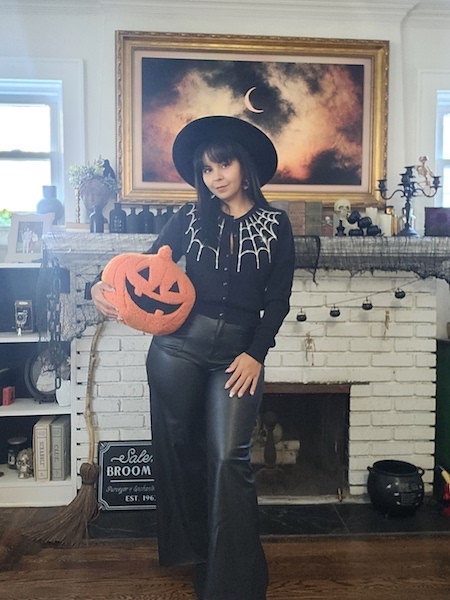 Unique Vintage Halloween Fair Isle Button Cardigan
This comfy cardigan was made to celebrate the season! It's cozy, oversized, and has the cutest pattern of witches and jack-o-lanterns. Perfect for those chilly fall days when you just want to sip on Pumpkin Spiced Lattes and Apple Cider!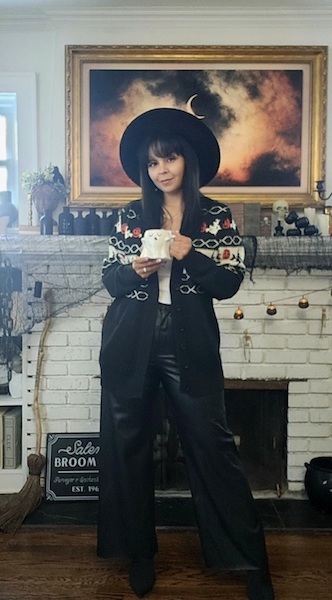 Unique Vintage 1950s Burgundy & Black La Catrina Velvet Burnout Tallullah Duster
Made for all my witchy women, this dramatic duster is everything! It's a beautiful burgundy color with black velvet details featuring a witchy skeletal cameo, roses, and crosses throughout. It's got buttons and a self-tie neck bow and it's super flattering. Pair with a dress, pants, or even a jumpsuit!
More Reading: Salem: a Weekend Getaway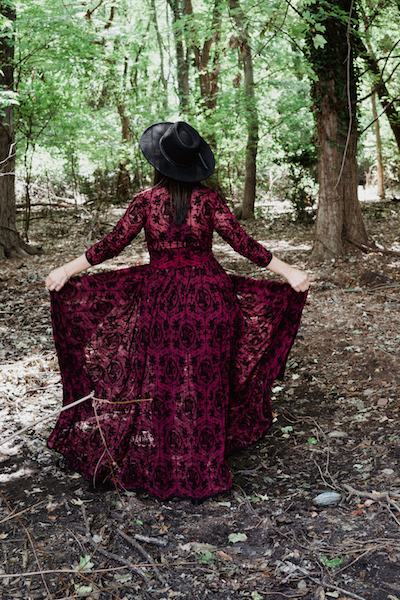 These pieces are so versatile.
As you can see, I paired the sweaters with the same faux leather pants. But you can certainly mix and match with jeans, leggings, dresses, and more. Plus, if you're a mama or just staying in to give out candy, these are just the perfect festive fashions to wear!
Happy hauntings!