The holidays are upon us! For some, the thought might make you cringe as you debate about what to wear. A Velvet Wrap Dress? Yes, please!! Being Latina (and simply me), I'm always a bit extra even if it's just to go to mass and then eat  dinner with family. Unfortunately, the holiday styles have gotten a bit more casual throughout the years- people dress up less and children no longer wear their Sunday best after church.
But that doesn't mean I'm going down the same route. No sir, my mama didn't raise me that way. Dressing up and putting in some effort doesn't take much. In fact, in good manners and proven to boost energy and confidence 😉 So, in this post I'm showing you how I very easily and simply paired the perfect velvet wrap dress + gold heels. So simple- two key pieces and you're dressed!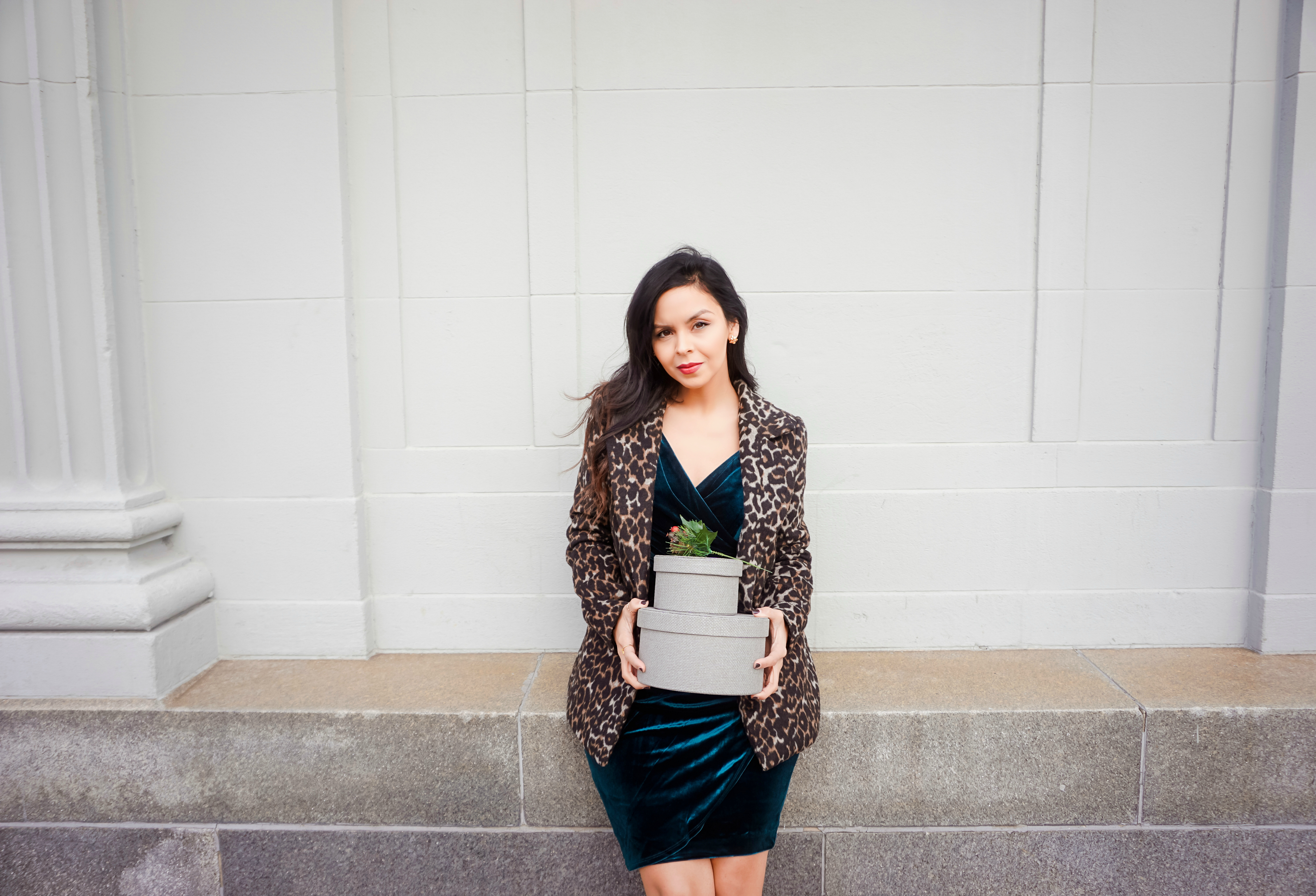 About this look…
This leopard jacket is an oldie in my wardrobe from Forever21. I've had it for maybe five years and it's always gets compliments. Leopard print is on trend (again), but I see leopard print as a classic for every fashionista's wardrobe. It's like a neutral, even- anything goes!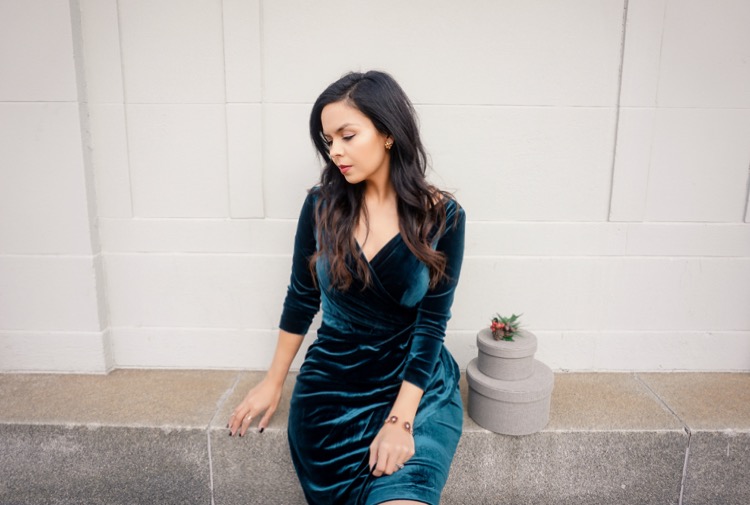 This velvet wrap dress is beautifully made and was an absolute score at TJ Maxx! Under $50 and by designer, Betsey Johnson. It's a faux wrap dress, fully lined with a ruffle detail on the side and zipper on the back. I love that the length is just above the knee- a lot of dresses lately are either made too short or too long but this one was just right.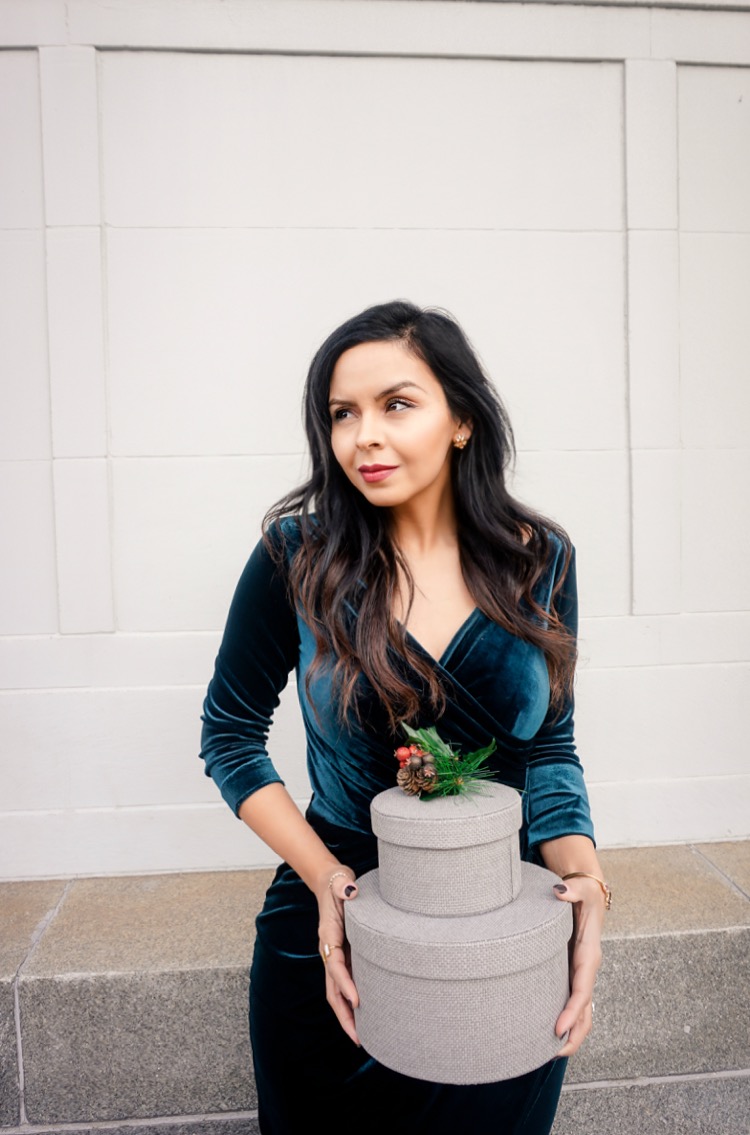 Accessories: Bow Earrings & Floral Bracelet- Kate Spade
Lipstick: Burberry Beauty (Russet no. 93)
Dress: Betsey Johnson (TJ Maxx)
Shoes: Aldo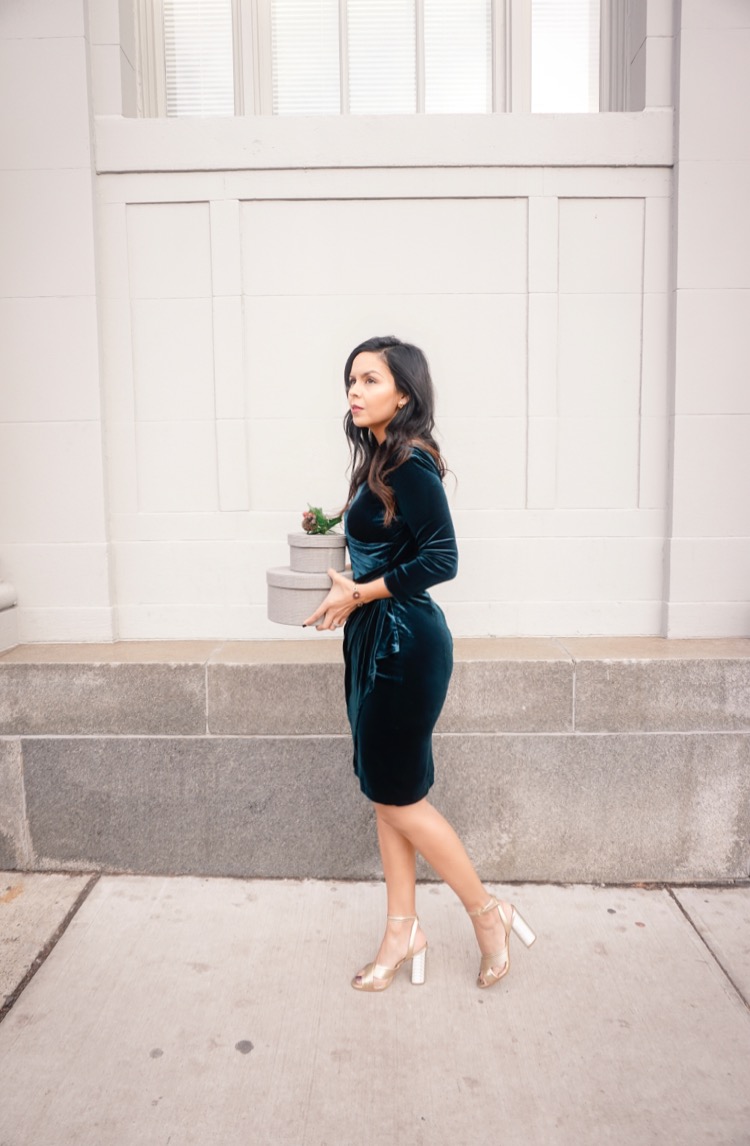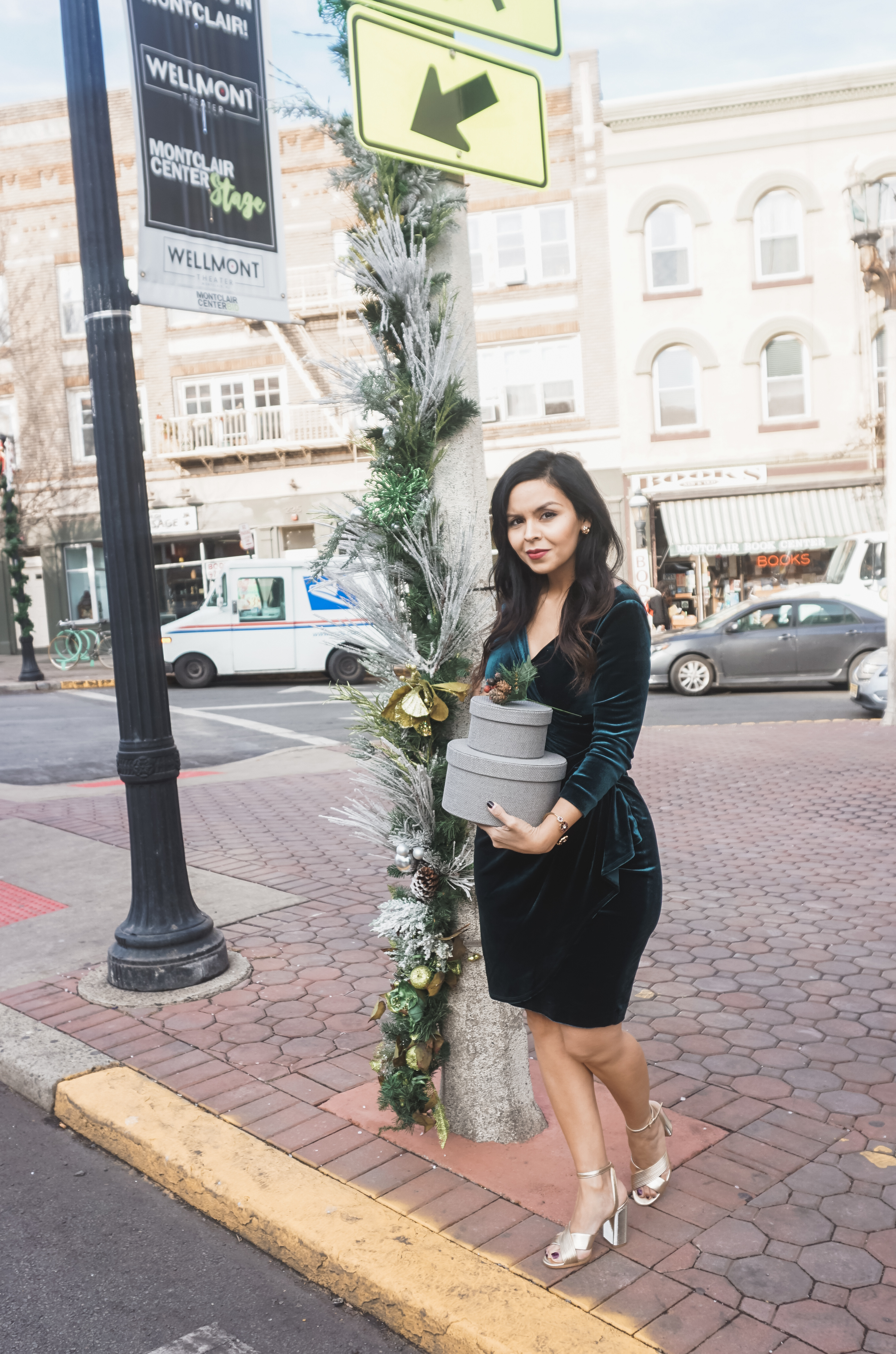 See how simple this look was to style? It's all about finding the right dress and adding a few elements to make it work. Have you styled a velvet dress? Head over to my IG today and see how some of my fellow bloggers and followers styled their velvet looks!