One of my favorite things about Epcot is going around to all of the little countries. It's a fun way to explore different parts of the globe without having to go too far. Each country is unique with its own foods, architecture, shops and more. And what I love most, are the seasonal events and activities Epcot has to offer. They make exploring the countries so much more fun!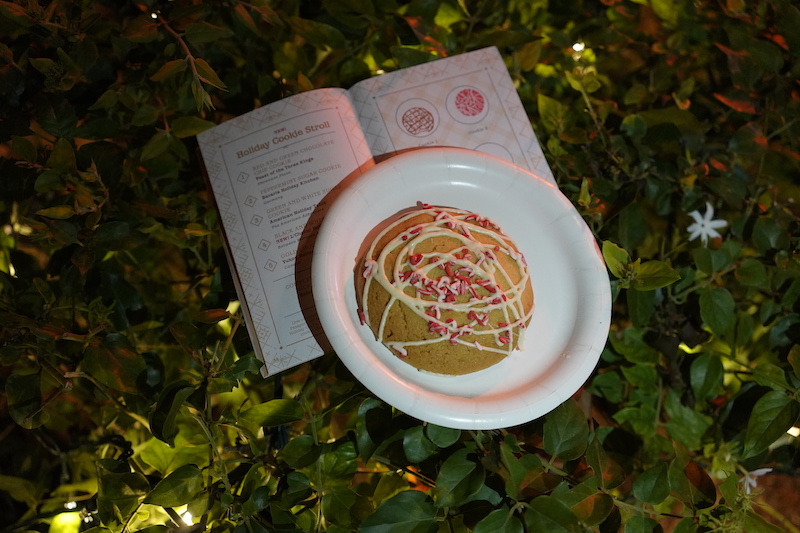 How it Works
On our recent visit to Epcot, we go to do the Holiday Cookie Stroll. Now, my daughter and I are cookie monsters- we just love sweets! We picked up a Festival of the Holidays Passport (at the front entrance of Epcot) and looked for the cookie stroll section (pages 34-35). In the passport, each cookie and location is listed. There are 6 circles to get filled in with stamps. The first 5 are the ones you search for and the last is a special stamp you get (with a Mickey cookie and milk) for finding all of the cookies (at the Holiday Sweets & Treats booth)!
*note: You do have to purchase the cookies. They are only $2 each.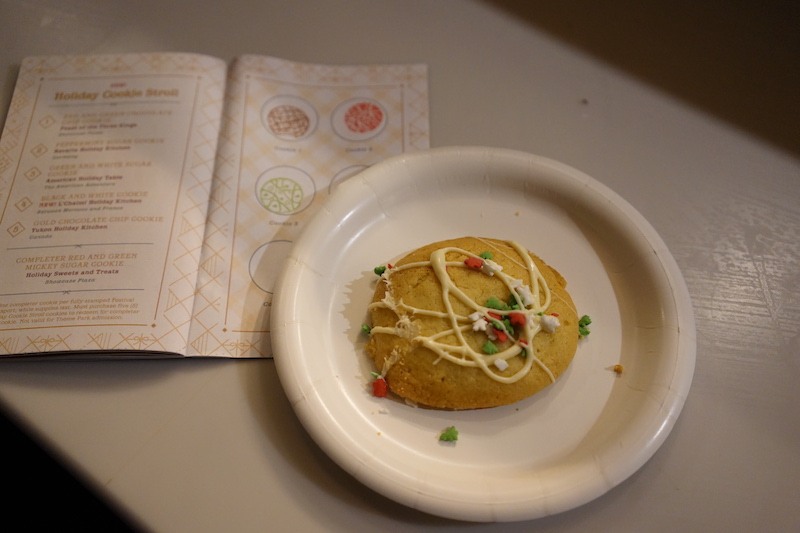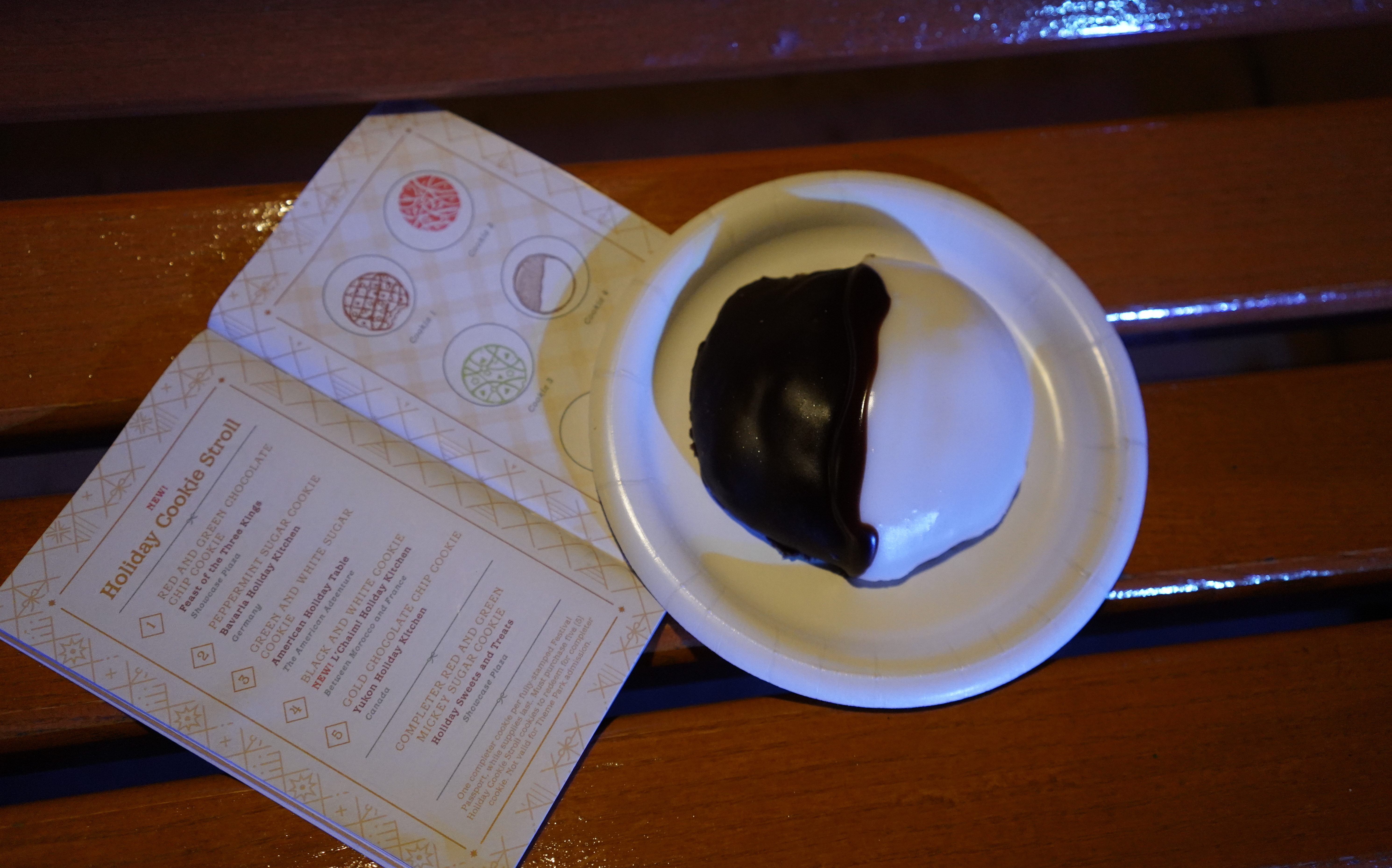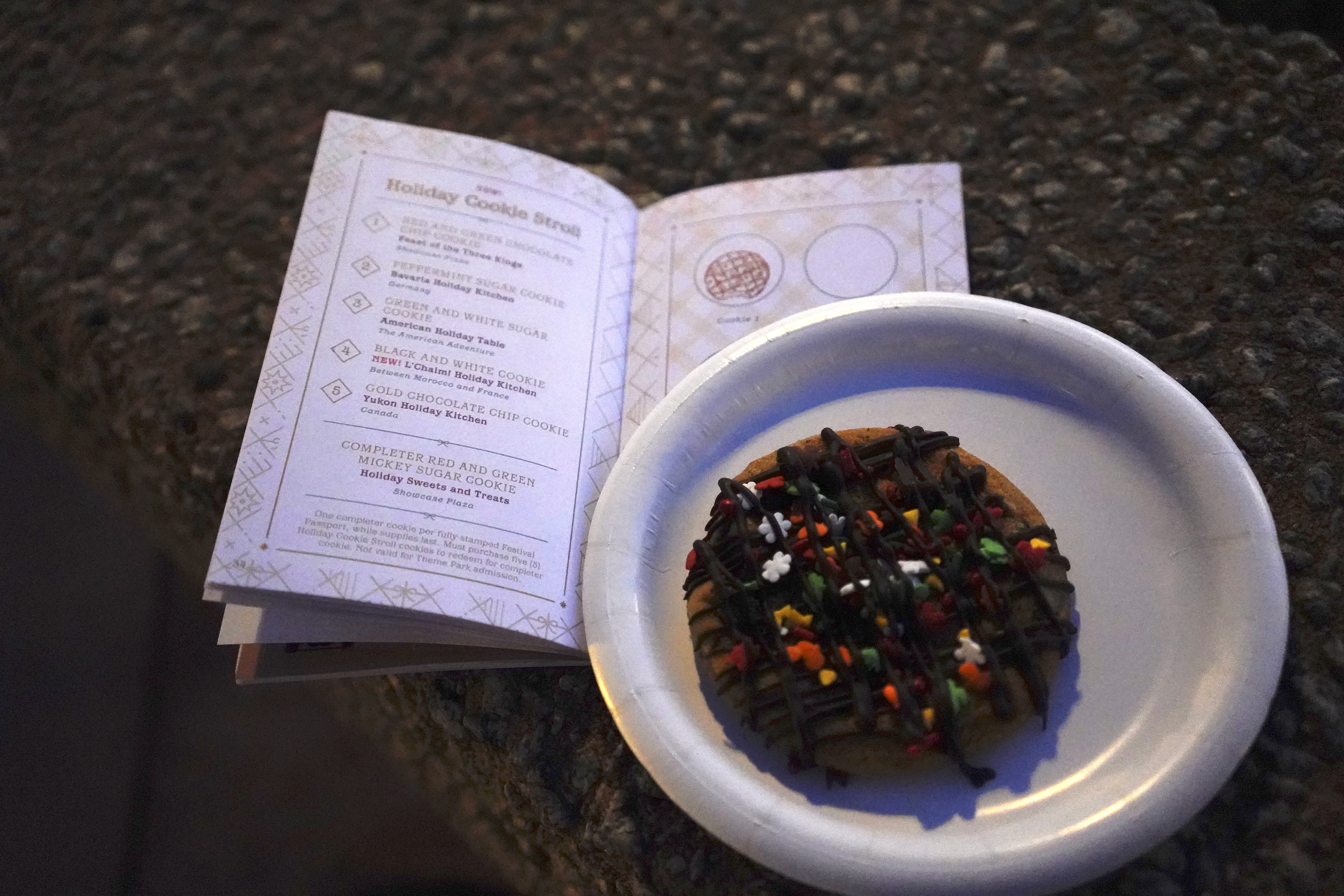 Holiday Cookie Stroll
We were so excited to try out different cookies and collect all of the stamps. Each stamp looked exactly like the cookie we collected. And of course, we ate them as we strolled along to the next country. And yes, they were delicious! I'm not sure which my favorite was since they were all so yummy but my daughter especially loved the last one- the Mickey Sugar Cookie!
This was such a fun activity to do with my daughter. I recommend it as a fun family activity with older children. Also, the cookies were delish but they were not a sort of specialty cookie. What I mean is, don't expect to taste some specially made or stuffed cookies as if you were a judge on a baking show. They are fun, traditional and yummy holiday cookies.