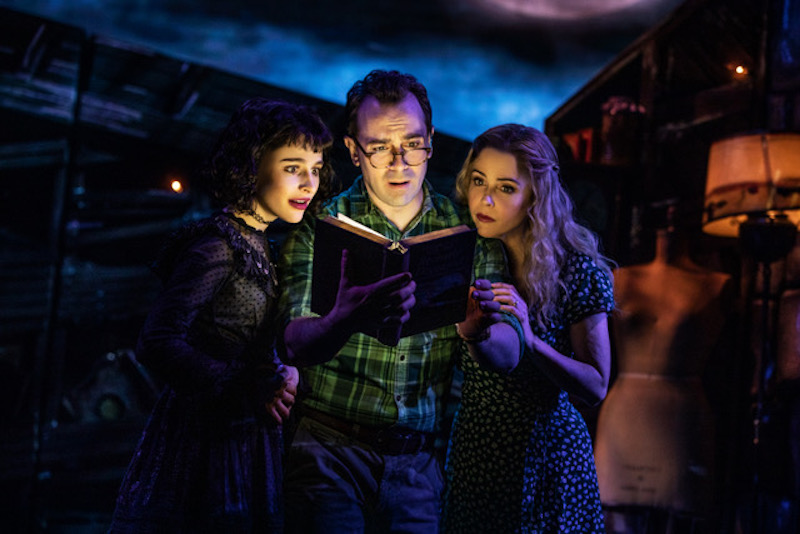 I've never walked into a theater more excited. It could be my inner 90s child that watched Tim Burton's Beetlejuice movie over a dozen times (and then the cartoon every day after school). Or my love for all things that give off Halloween vibes. But Beetlejuice on Broadway (directed by Alex Timbers) was like walking straight into the Netherworld…or a fun house.
*This post is made possible by support from Beetlejuice. All opinions are my own.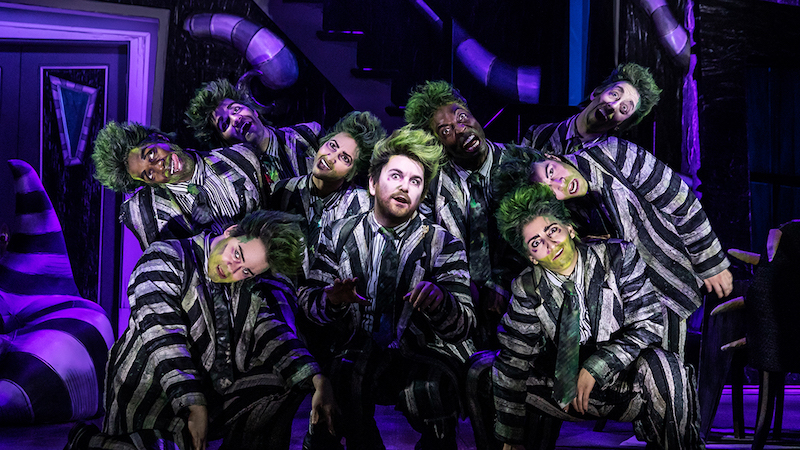 Beetlejuice, Beetlejuice, Beetlejuice!
Beetlejuice is quite the character and he's played by Alex Brightman who really puts on a show. (warning: leave the kids at home, this one's for us). He's really just a demon that wants to be seen, heard and accompanied. Kind of like the average person, right? And then we have the house ghosts who want to keep their beloved home. And sad Lydia, a teen who just lost her mother and becomes obsessed with death. This show is all about teamwork and family, believe it or not.
Everything from the set design, costumes, special effects, and puppets was plain awesome. Remember Tim Burton's ginormous snake? They did that. And the football players from the Netherworld- there's actually only one actor in the middle. You can credit Michael Curry (Broadway's the Lion King puppets) for those.
Lydia's Sad Song
Spoiler Alert: Stop reading if you want to be surprised when you see it. 
While the show does follow the film, for the most part, they did change it up a bit. For example, the story begins at Lydia's mother's funeral. It's sad, dark and twisted- Beetlejuice comes out telling jokes and it turns into an intro. But it makes sense and shows the audience that Lydia has lost her mother and is grieving.
Sophia Anne Caruso plays Lydia. Her voice is fresh and edgy. And reminded me of Gwen Stefani at times- in a good way. She sings a sad song to her dead mother asking if she could hear her. The teen becomes obsessed with death and at one point in the story even suicidal.
Beetlejuice and the house ghosts (Rob McClure & Kerry Butler), of course, stop her. There are many laughing moments but as mental illness has become a big issue in this country, it was good to hear them tell Lydia that suicide would not change a thing. In a sense, they gave the troubled teen some hope and quite the adventure.
A 'Delia' that Delights!
If you know Delia from the movie, you know she's no sweetheart. This Delia (played by Leslie Kritzer) is quite a delight (and a powerhouse). She's a little clueless, desperate to be loved, and actually cares for Lydia. She believes in energy, crystals and all sorts of mindful practices which are poked fun at throughout the show. And she also plays Miss Argentina in the Netherworld who really steals the show with a well done number.
Watch out for other awesome characters like Otho and the Girl Scout!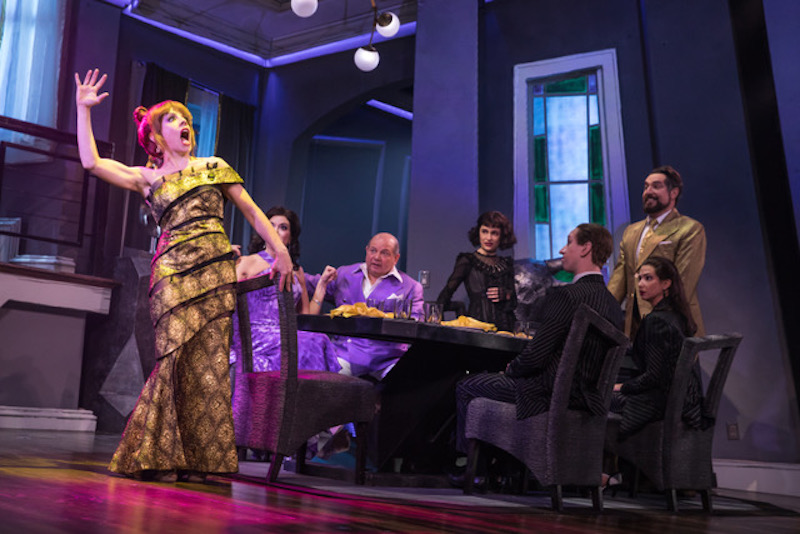 Overall, I truly enjoyed Beetlejuice on Broadway. It was funny, the cast is talented and it's inspired by Tim Burton- what's not to love? Plus, did I mention the show has been nominated for 8 Tony Awards?
I'm so glad I got the chance to see this musical, it was such a treat. If you like Broadway and Beetlejuice, you just may like this one 😉
Here's what you should know about the show…
Prices range from $59-$179 (include a $2 facility fee)
Not recommended for children under 10 years of age. Best for mature audiences.
Beetlejuice on Broadway has been nominated for 8 Tony Awards, including Best Musical.
The show is located at the Winter Garden Theatre (1634 Broadway)
Click here for more info.