*This is a sponsored post. DriveShop USA provided me with the Mitsubishi Outlander Sport for one week in exchange for an honest review. 
Want something stylish, sporty and pretty sweet? Look no further. The 2016 Mitsubishi Outlander Sport is just that. I recently got to bond with this compact crossover SUV and I just loved it.
More Reading: Taking the Prius Prime for a Spin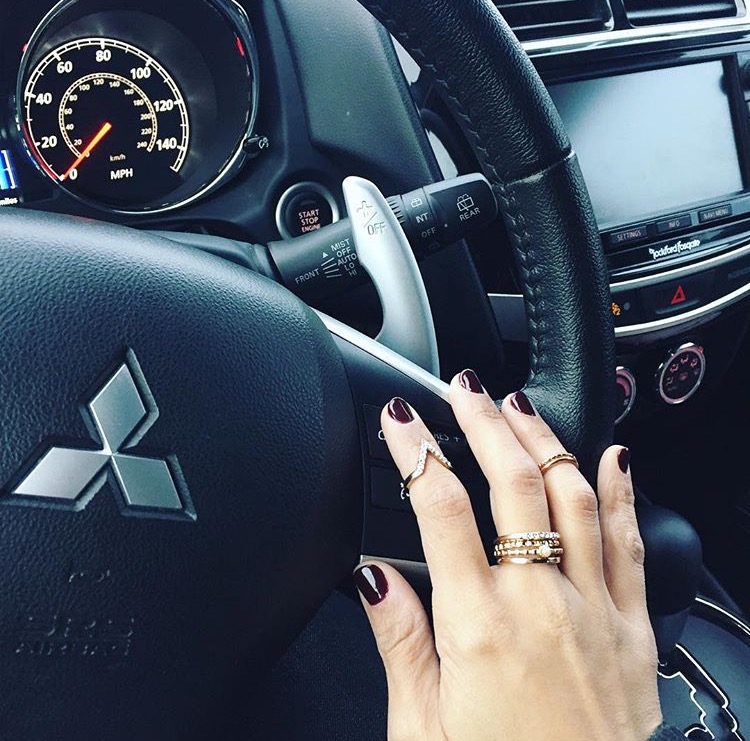 The Outlander pleasantly surprised me!
While I truly didn't expect to like the car so much, the 2016 Mitisubishi Outlander Sport surely took me by surprise. Here is a list what I liked about the Outlander…
Great Size
Comfortable
Plenty of room in the backseat for my daughter
Plenty of cargo space
All Wheel Drive
Manual/ Auto Options
Good on Gas (24 City / 30 HWY)
Stylish and sleek look – feels like a sports car, a great drive!
LOVE the panoramic sun moon roof. It has adjustable LED mood lighting- hit a switch that gives you the option to turn on and off. My daughter enjoyed the scenes from the moon roof (and it was a plus that it did not open because of her bad allergies).
Sits pretty low to the ground which is nice, has 18 inch wheels
Keyless ignition. At first, it took some getting used to but after a few tries the switch was easy.
USB port- perfect to charge my phone or plug in my playlist
Leather upholstery – the all black look made the car feel more sporty to me.
Good quality sound- the Outlander Sport comes with a rockford fosgate system
More Reading: Caring for My Car on My Own 
Final thoughts on the Outlander…
There really wasn't anything I'd complain about in the 2016 Mitsubishi Outlander Sport but I'm no car expert. From a blogger/mom point of view – I think the Outlander is great. It's stylish, comfy and handles well. My speeding days are over since becoming a mom so the speed of the vehicle wouldn't matter much to me (but I still enjoy a sporty car here and there). I'd say the safety (scored 4 out of 5), style and comfort is what matters most and I give this car two thumbs up 🙂